Good progress has been made since my last post.
The vanity countertops have been installed in both upstairs bathrooms, and the shower door has been installed in the master bathroom.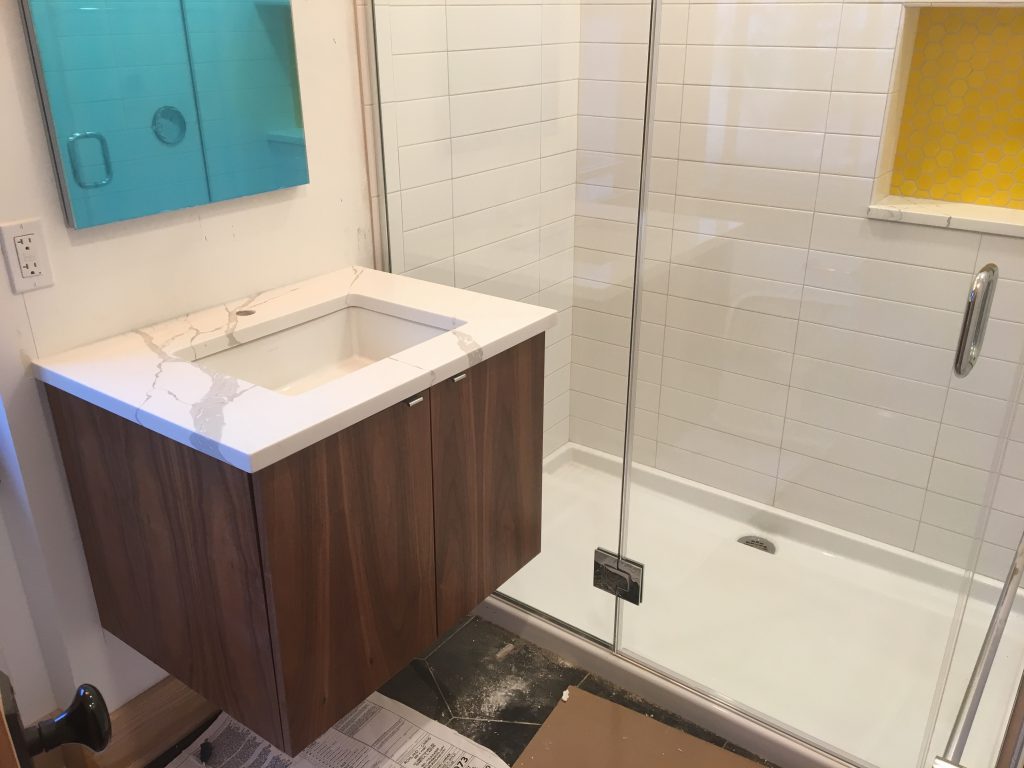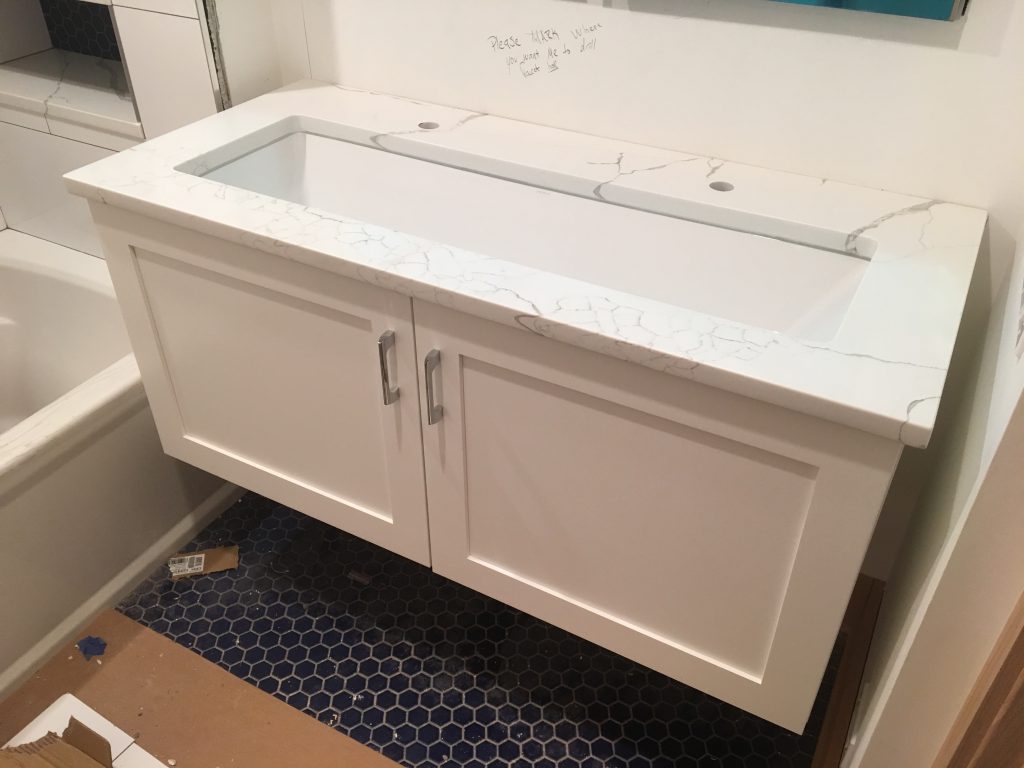 The powder room vanity is not expected until October, so that will probably linger for a while longer.
The electrician has installed the remaining light fixtures throughout the house.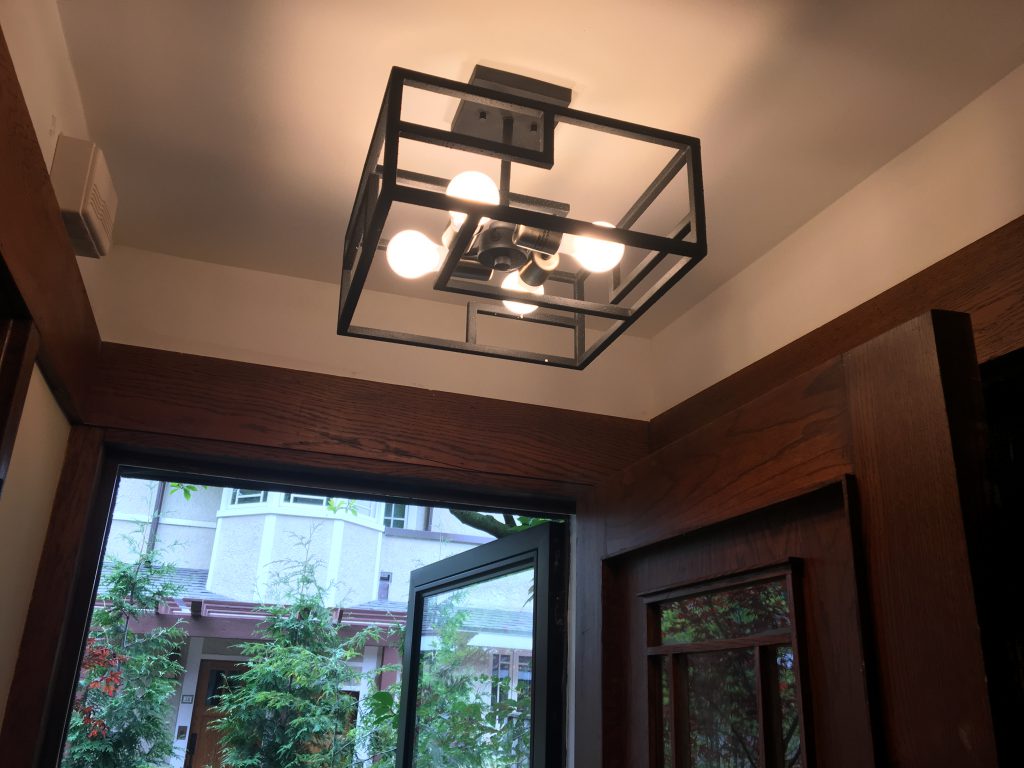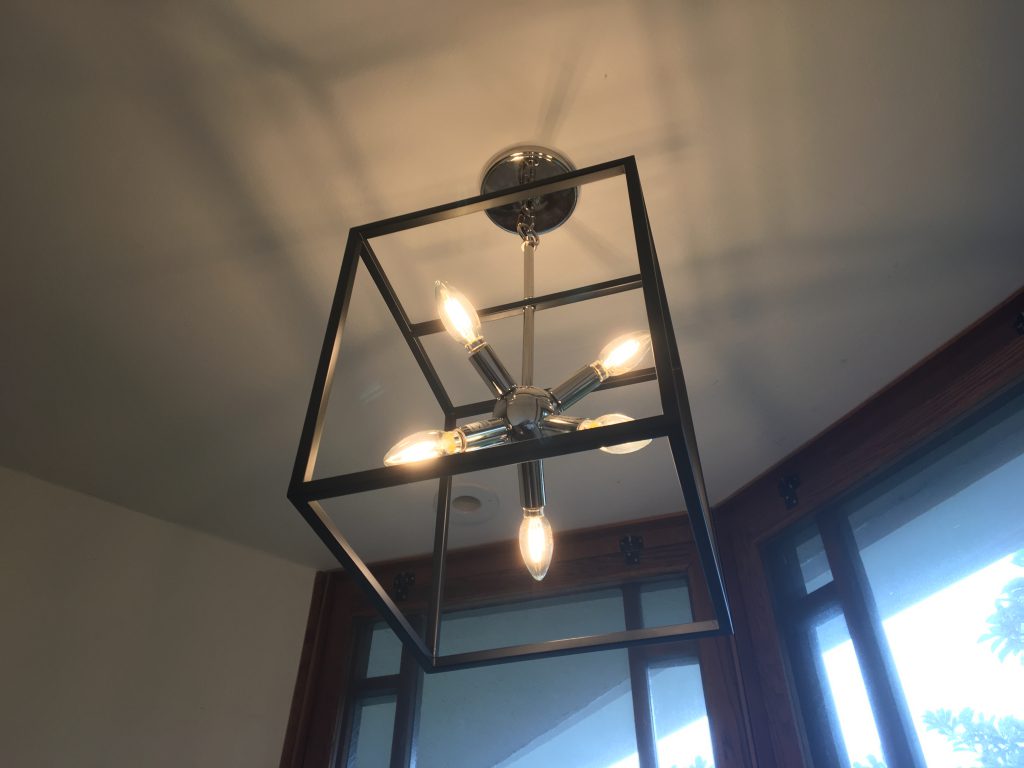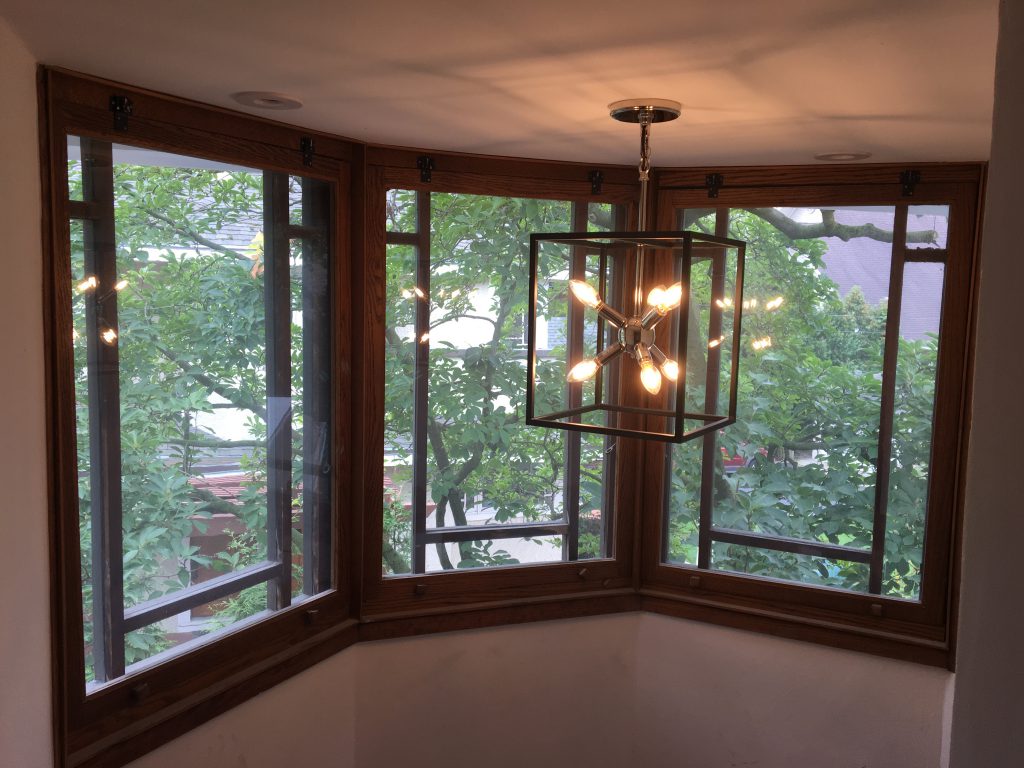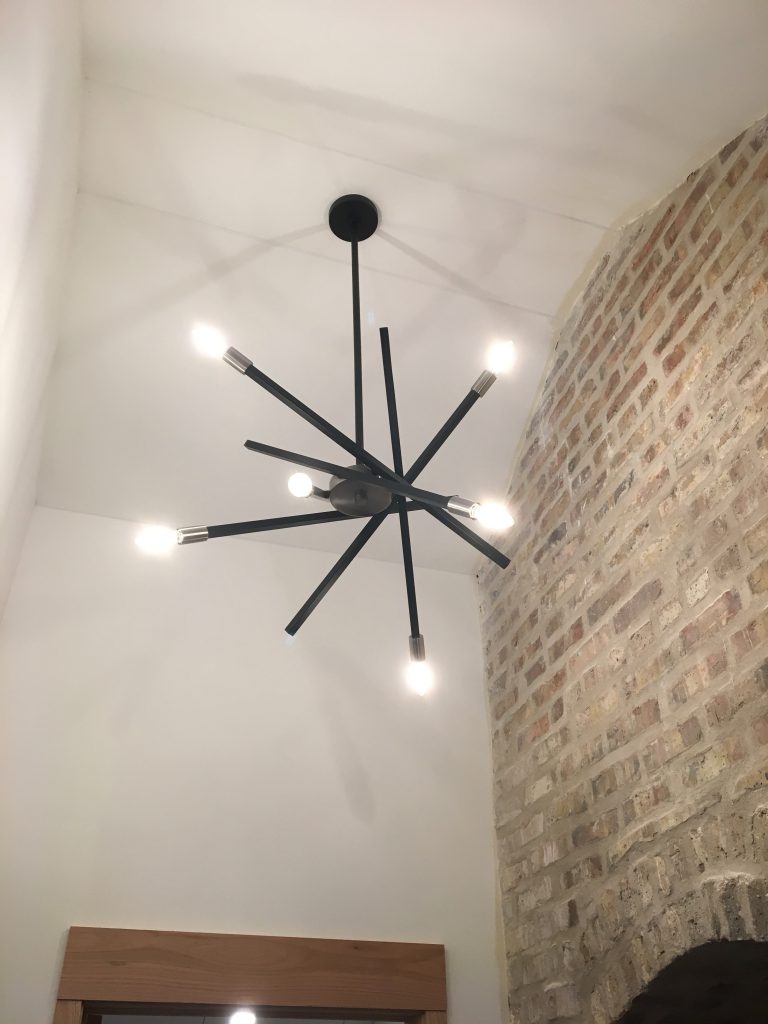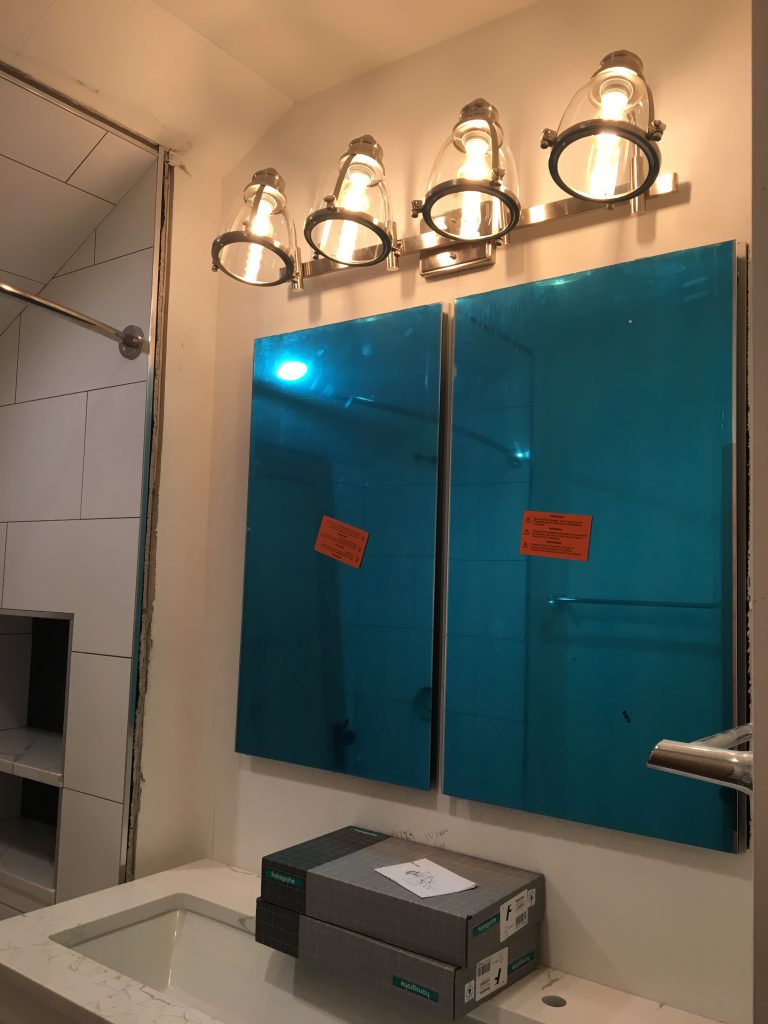 The carpenter has finished the trim work for the breakthrough between the original house and the addition.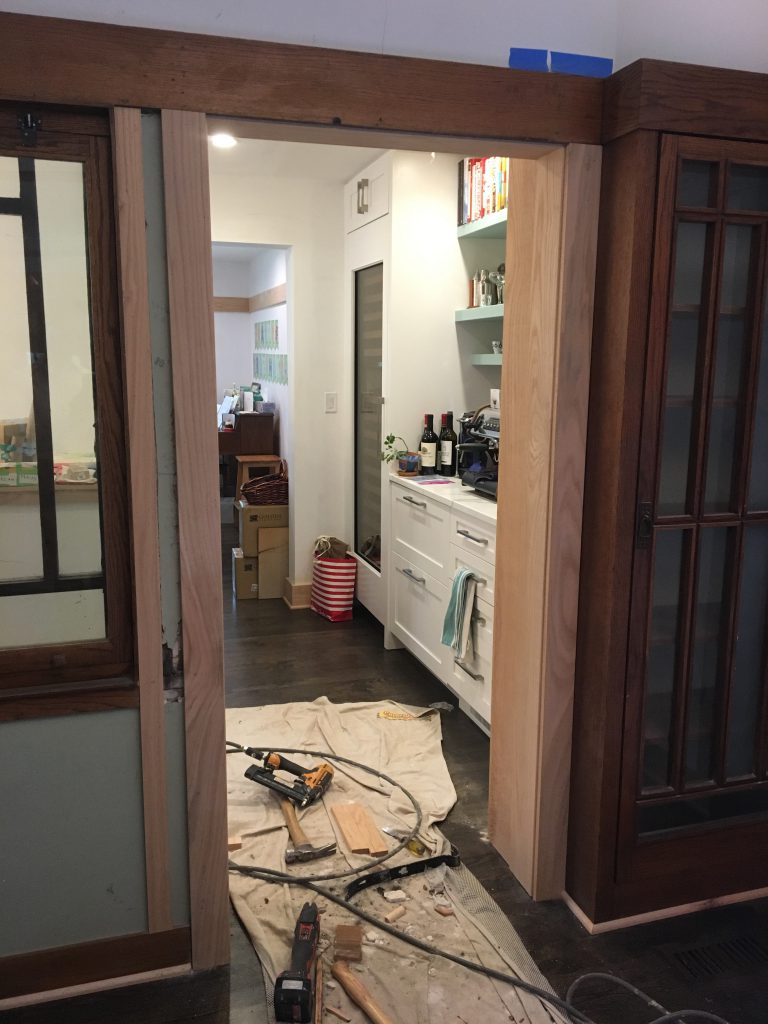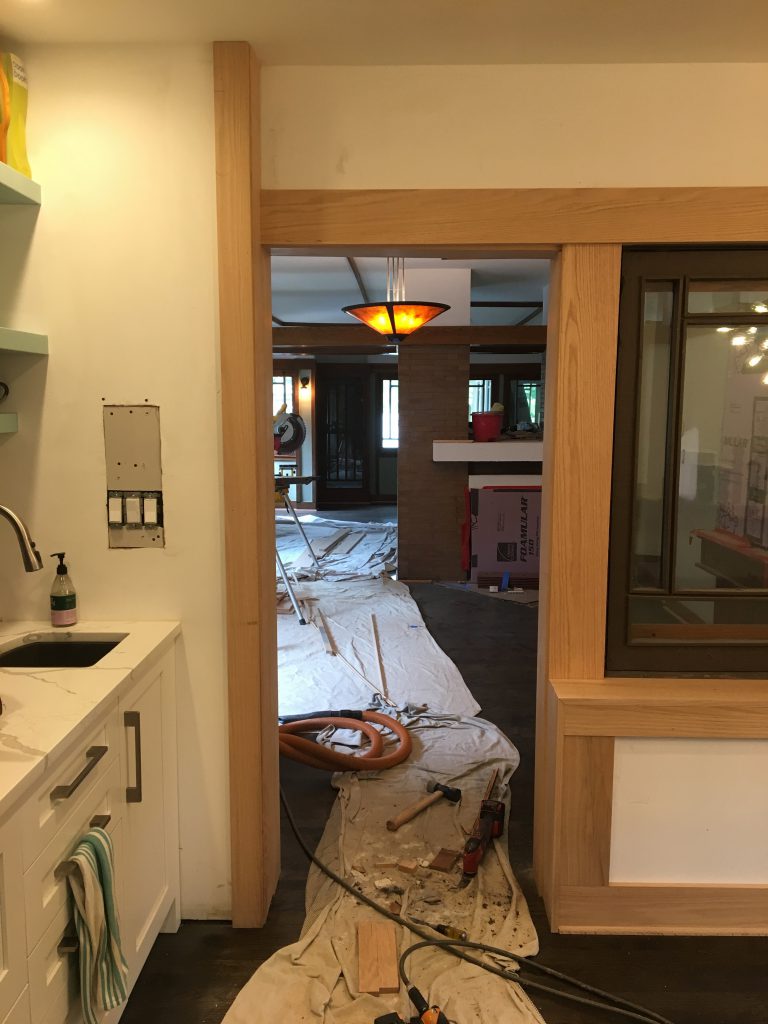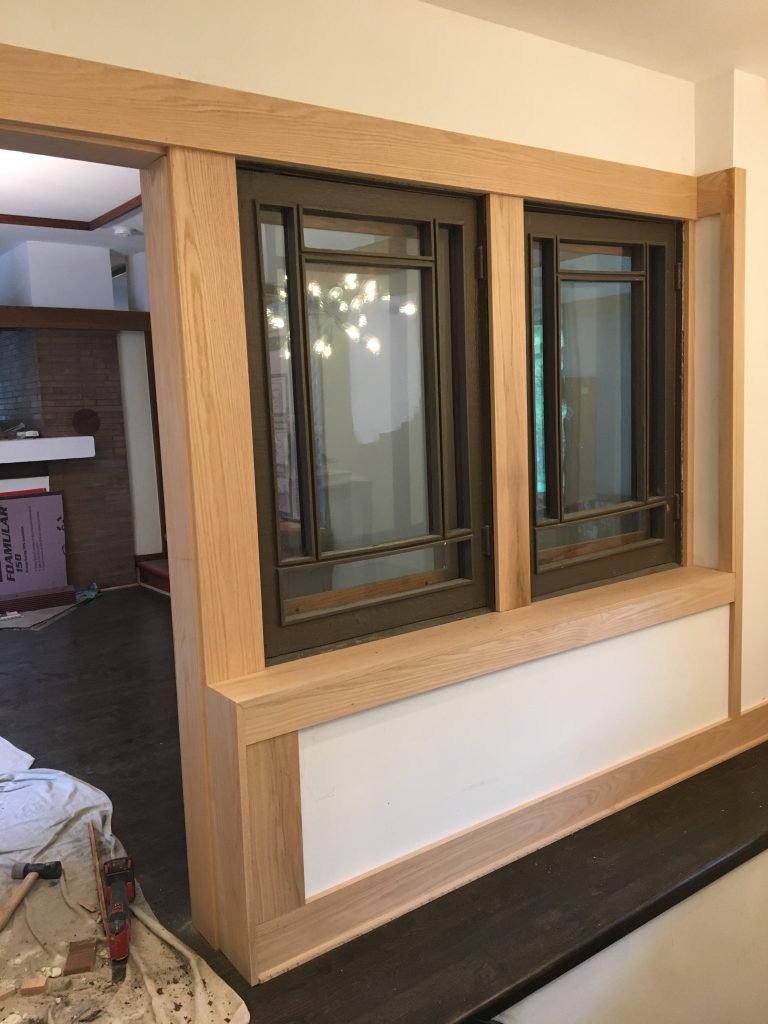 Next up: finish the plumbing fixtures, repair the drywall, and build the deck. Final inspection is hopefully scheduled for next week.