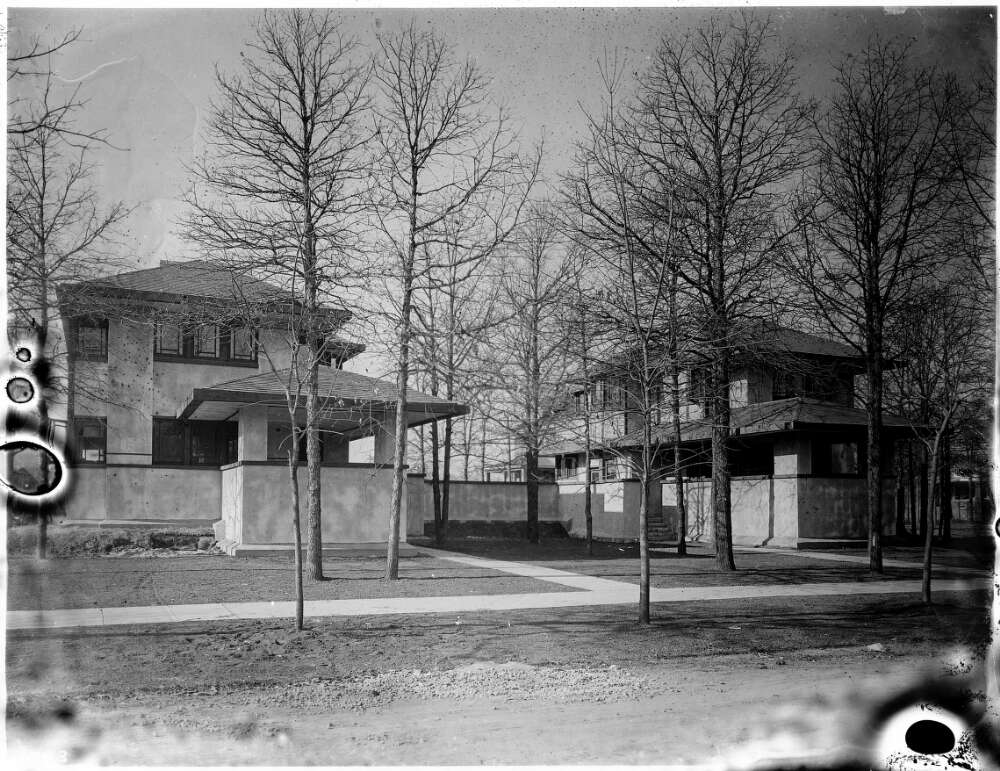 http://nla.gov.au/nla.obj-150393879
Great view of both houses, including wall joining them (which no longer exists).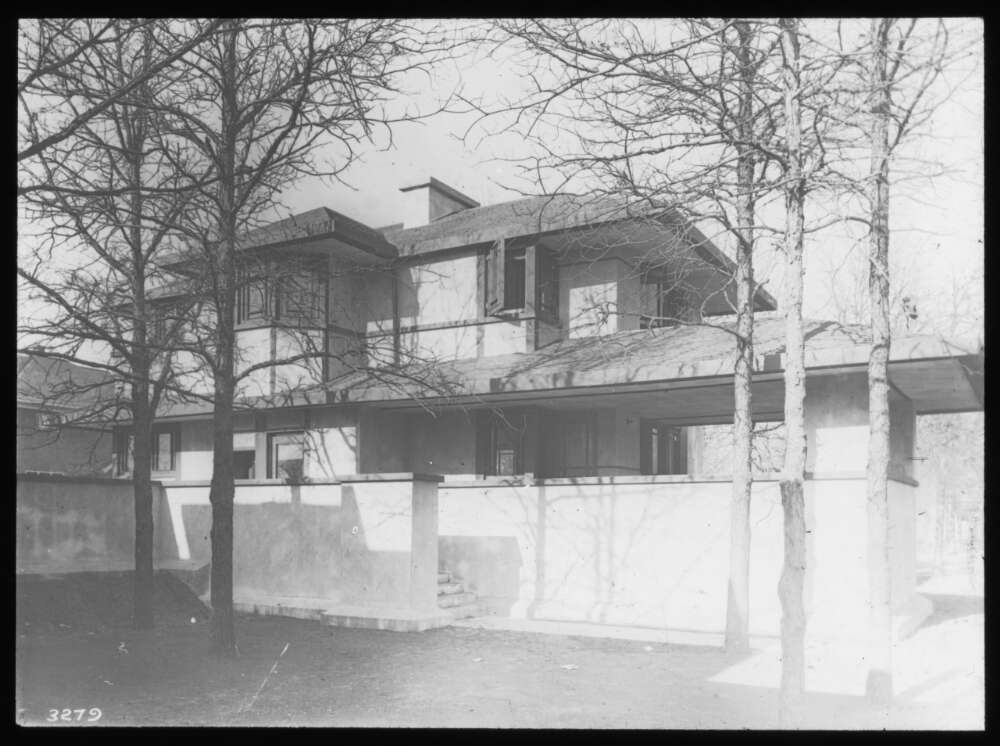 http://nla.gov.au/nla.obj-150460674
Southern side of house. This photo is interesting for several reasons.
The porch was originally open. It has since been enclosed.
You can also see the stucco wall alongside the front steps. That wall turns and connects directly to the "twin" Orth house.
The doorway from the house to the porch has been relocated. An old gas lamp is visible where there is now a window.
It appears that a flat roof was extended over the doors. This is practical because you can stay out of the rain while opening the front door, but it breaks up the roof line.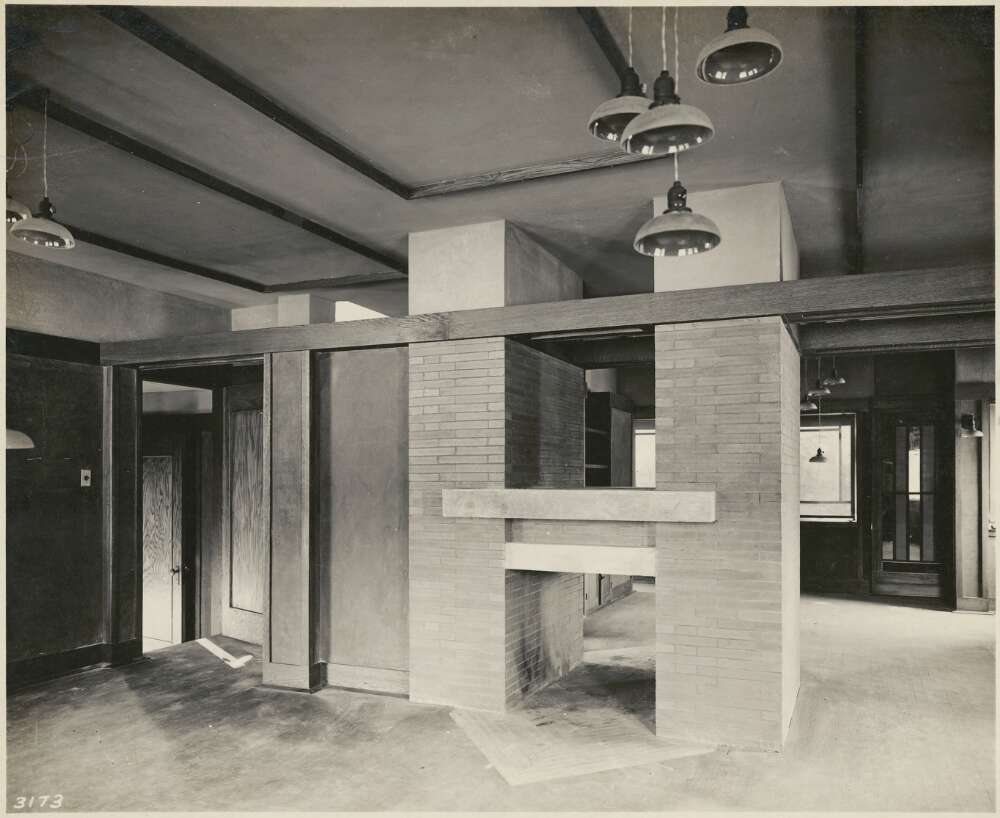 http://nla.gov.au/nla.obj-150308606
Interior photo of the living room. This is a view from the living room of the fireplace. Beyond the fireplace is the dining room. On the left is the front door. (A second door closes off the entryway and is partially open in this photo.)
The home today is essentially unchanged from this photo. The light fixtures have been removed. The built-in in the dining room has glass doors that were added later. The fireplace had glass doors added as well.
The built-ins, gas lamp in the dining room, ceiling trim, and dining room built-in all remain in the home today.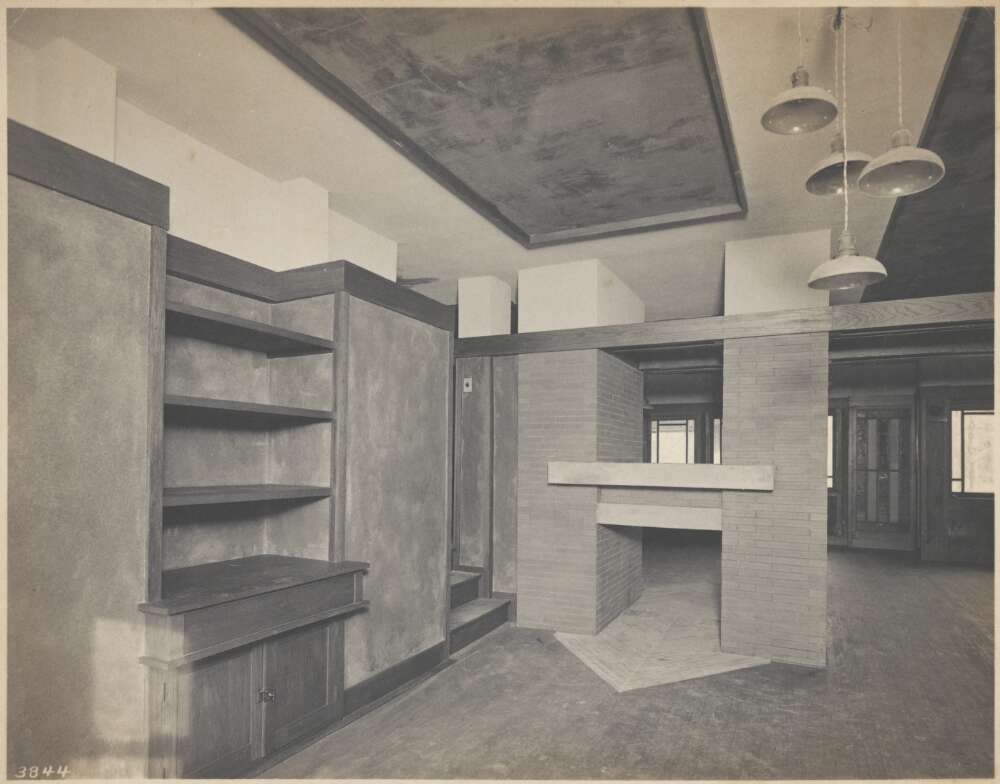 http://nla.gov.au/nla.obj-150308751
This is probably a photo of Orth House I, not II, unless the negative was flipped. This shows the built-in in the dining room. In Orth House II, this is still present, but with glass doors and a top that were added later. You can view one of the living room built-ins in the distance.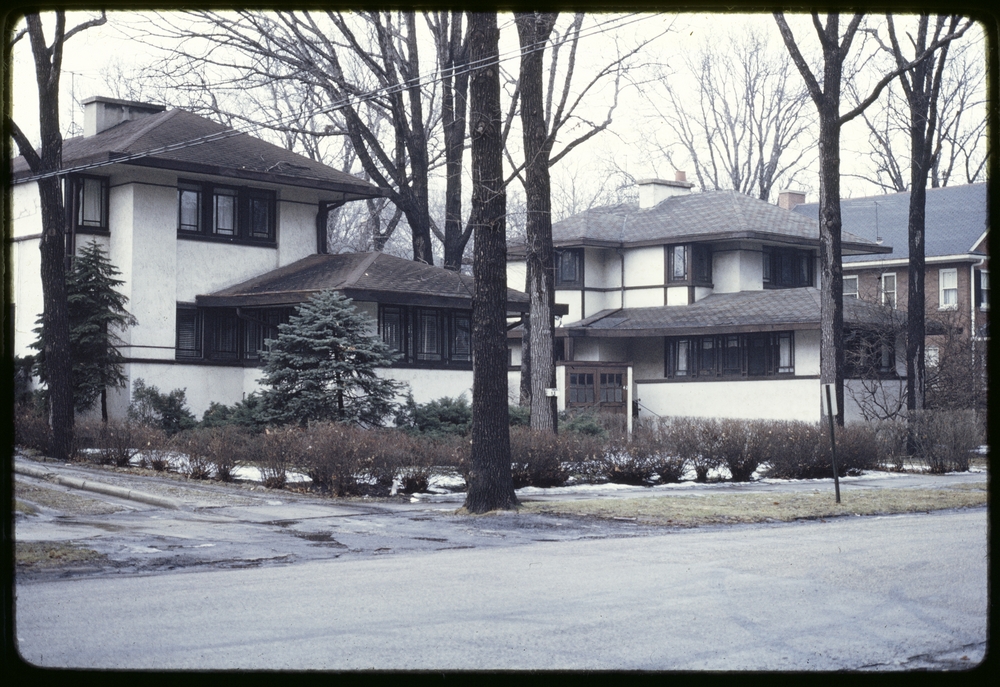 http://trove.nla.gov.au/version/182754206
1971 photo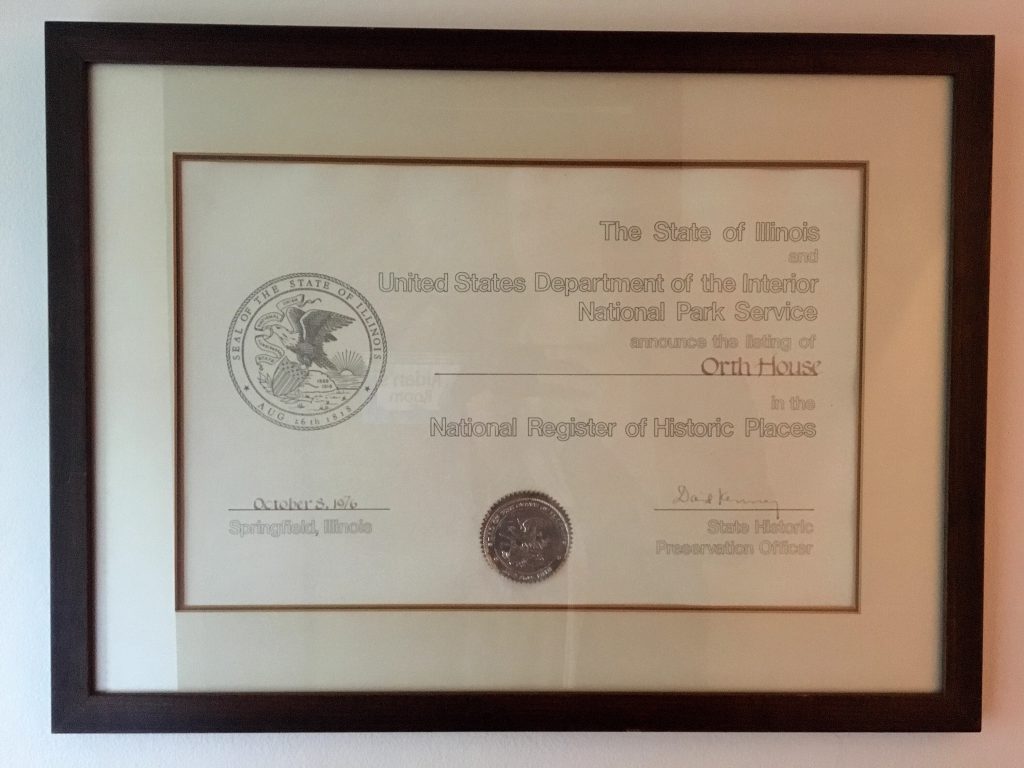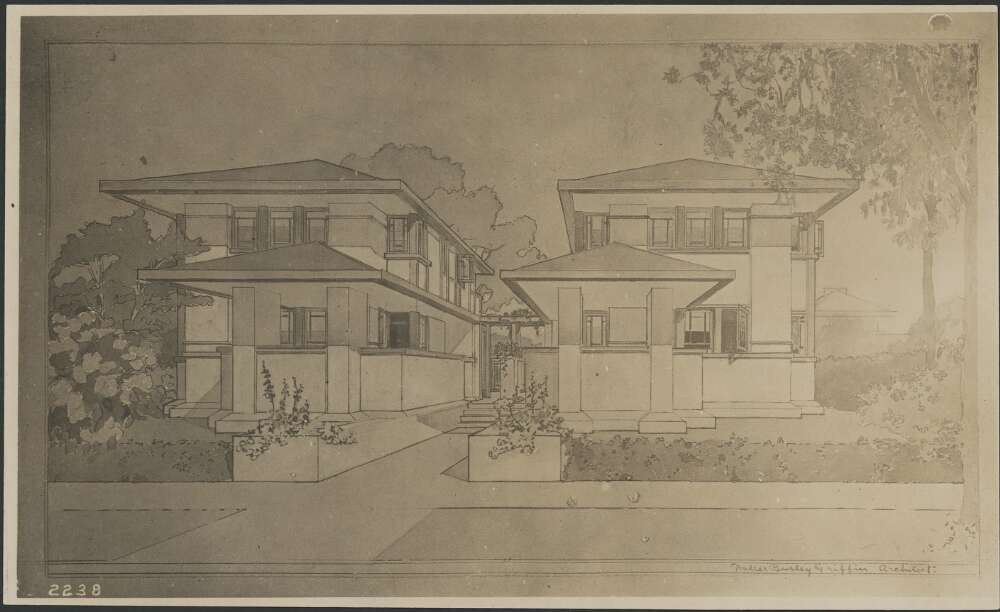 It is worth noting that the twin John Gauler houses in Chicago, also built in 1908, bear a remarkable resemblance to the twin Orth houses.
https://nla.gov.au/nla.obj-150325453/view