This is the post that I never thought would come.
The work is not yet complete, but it is now "done enough" that we can move back in. We've moved our furniture back from storage.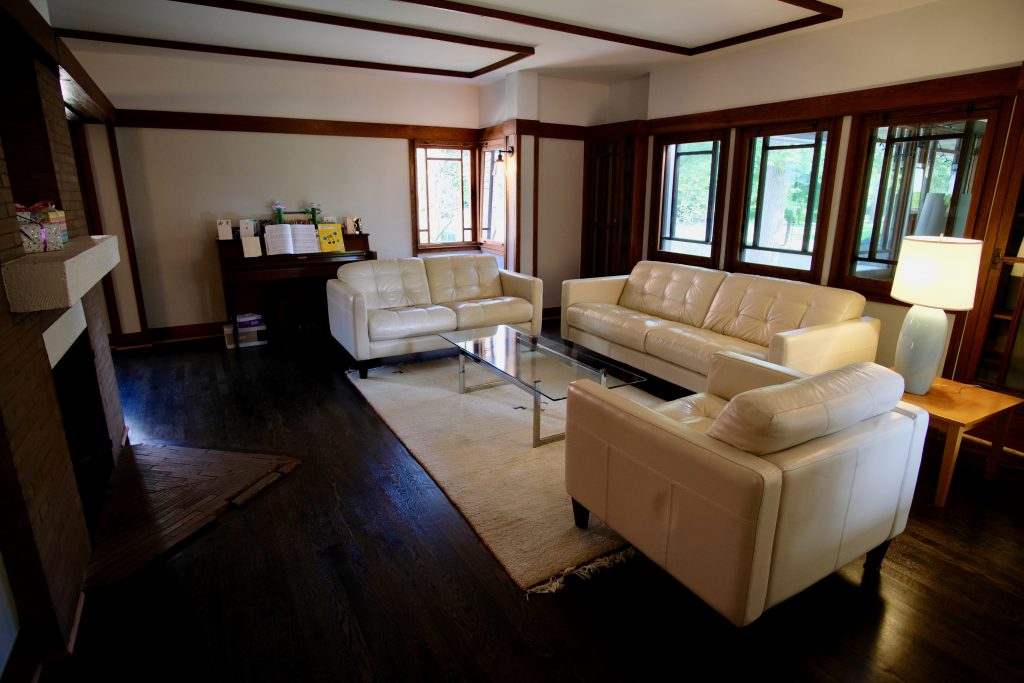 We have painted the living room and dining room, which were in desperate need after all of the demolition and construction. We made almost no changes to these rooms, aside from floor leveling.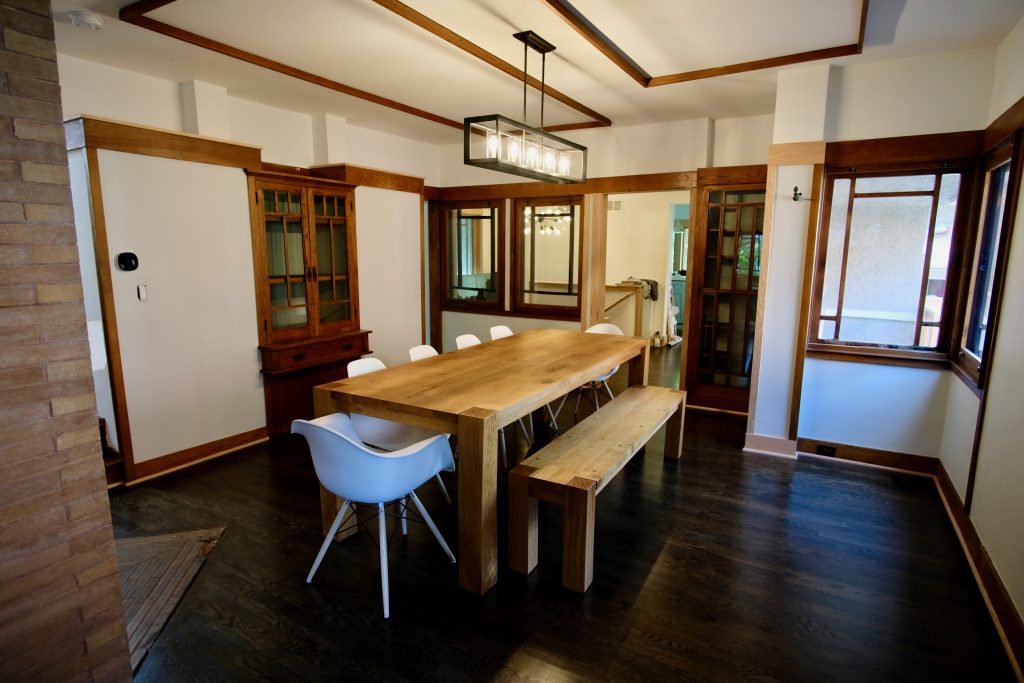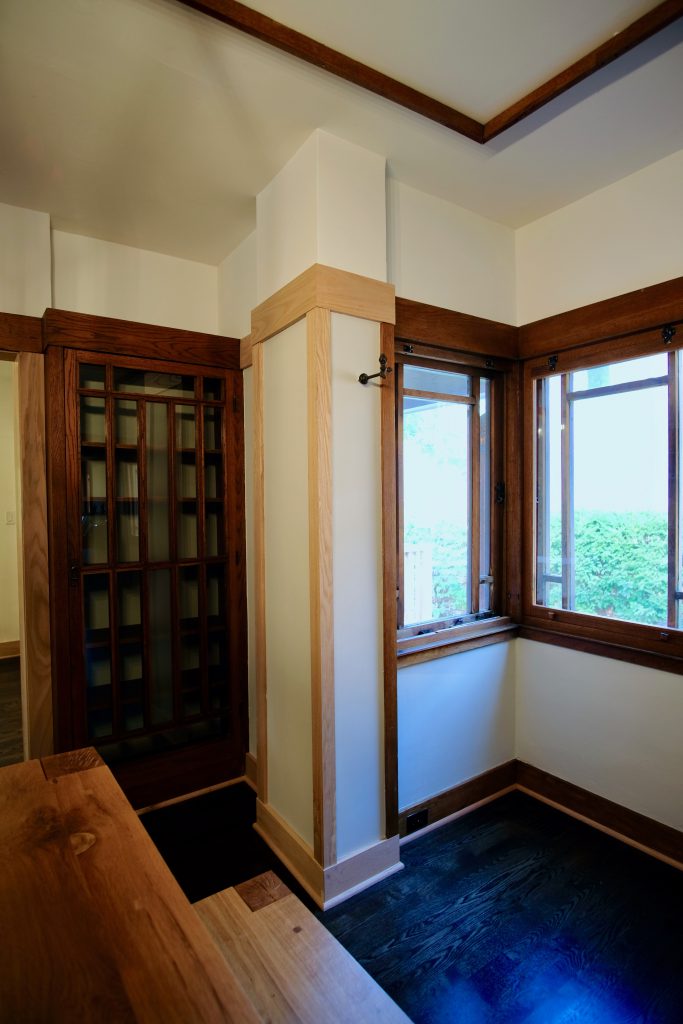 We installed a new dining room light fixture.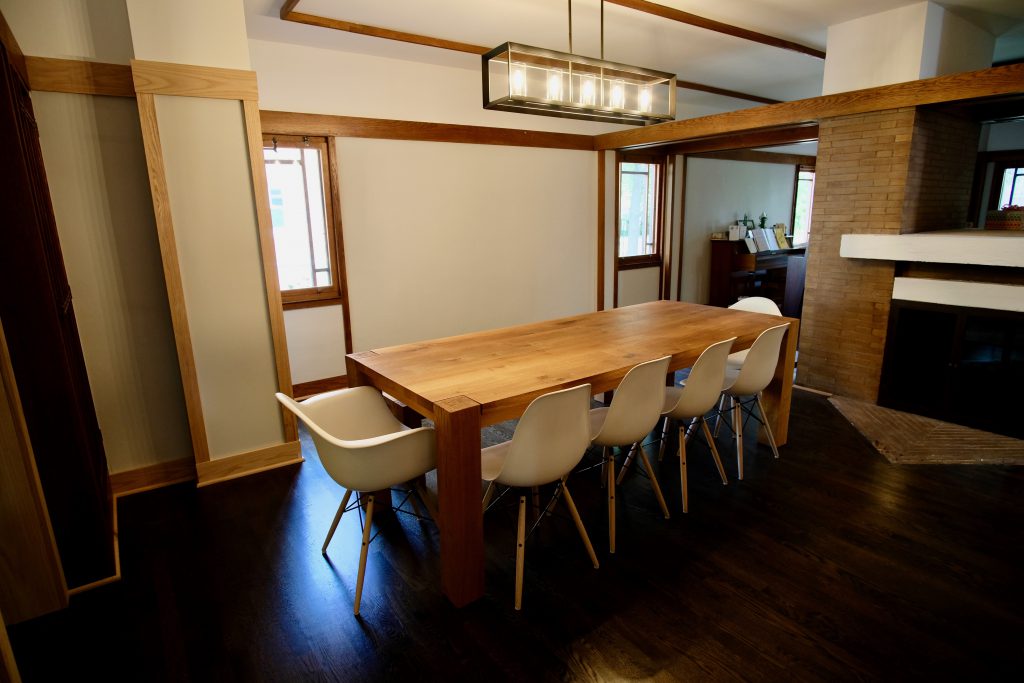 The dining room with the break-through to the addition (where a third rear window once was) has been trimmed with oak.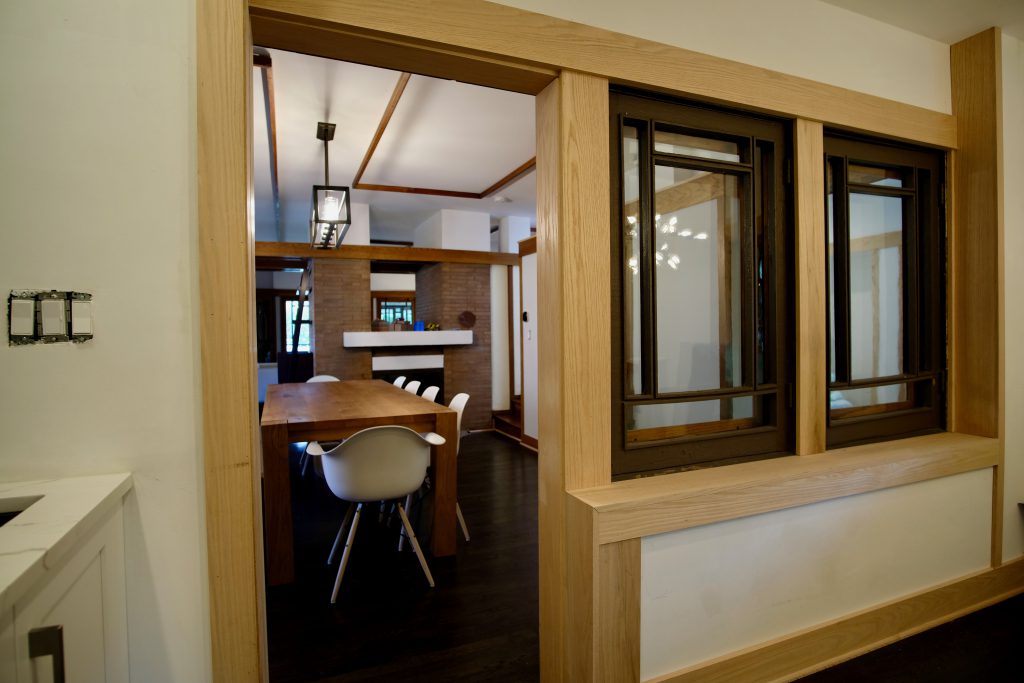 The new office (former kitchen) will eventually have a door.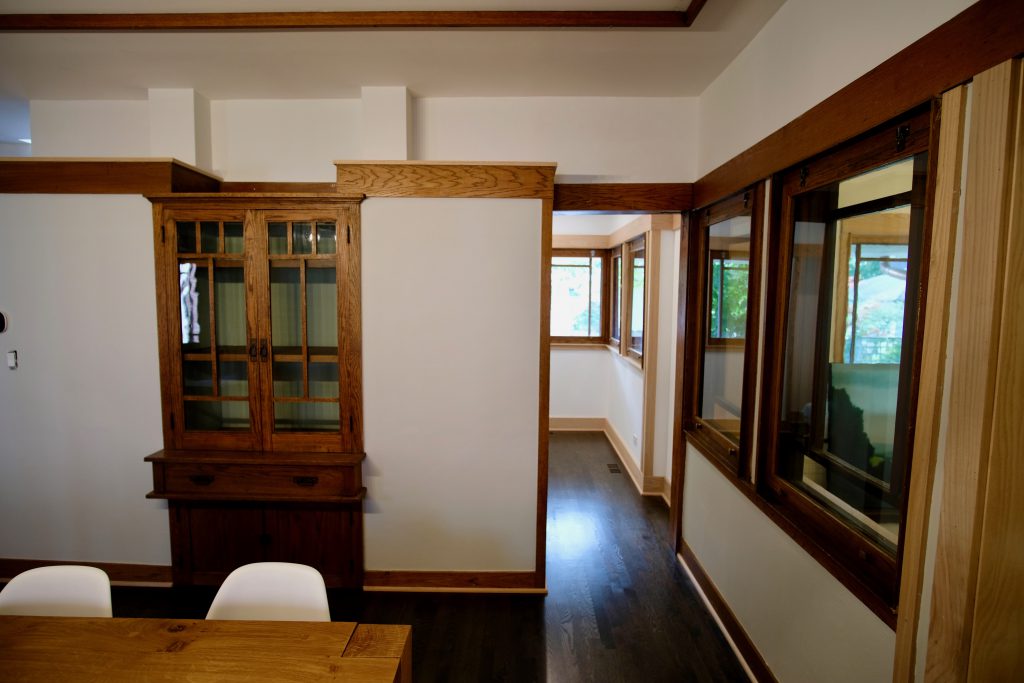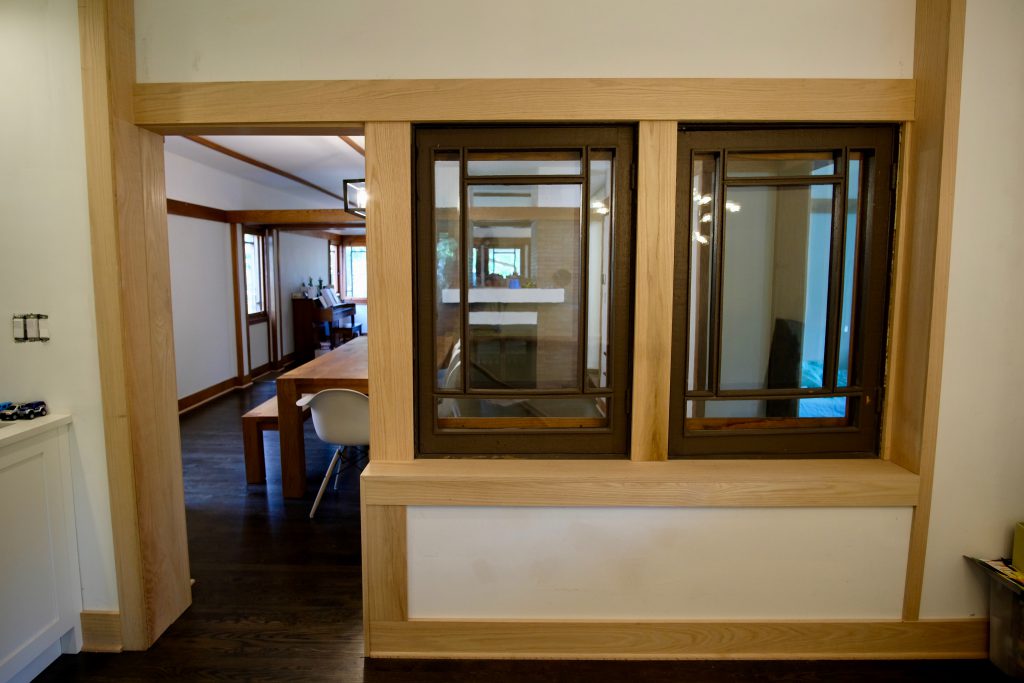 The biggest changes to the original house are upstairs. We left the brick chimney exposed and left the hallway ceiling vaulted. At the end of the hallway is a new bathroom. We removed a transom window (not original) and rebuilt the wall into the master bedroom, which now has its own bathroom. (The two kids' bedrooms were left untouched.)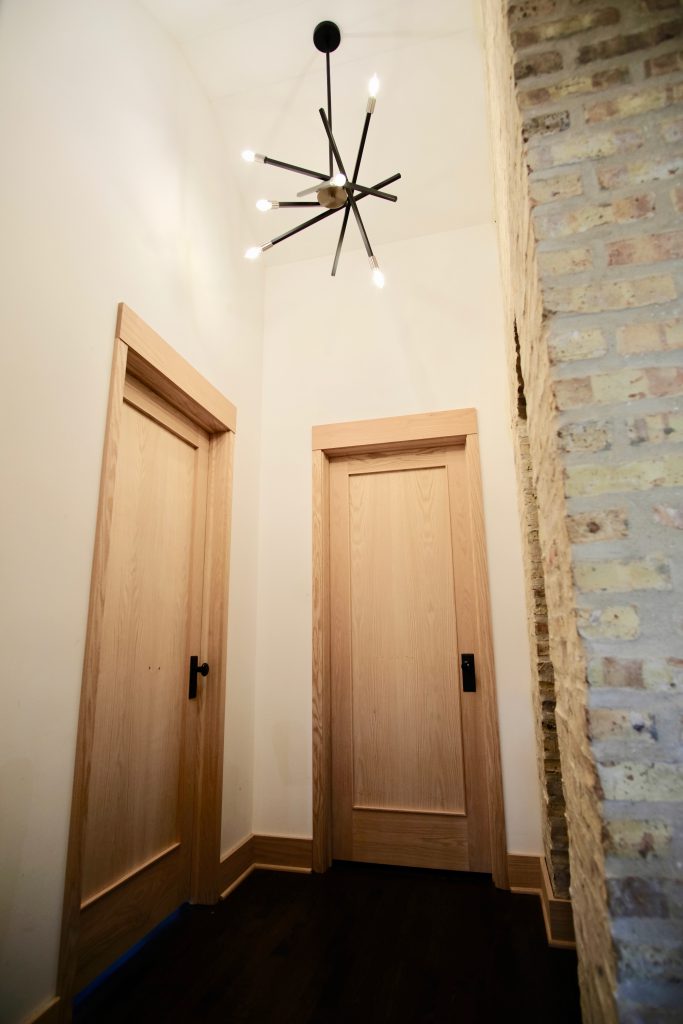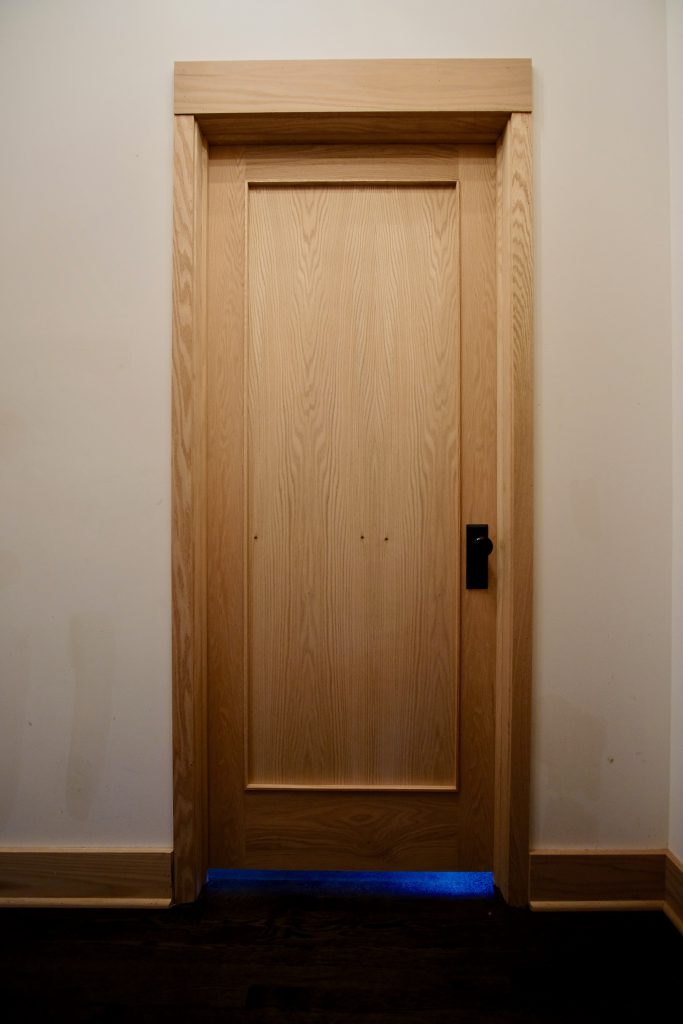 Hall bathroom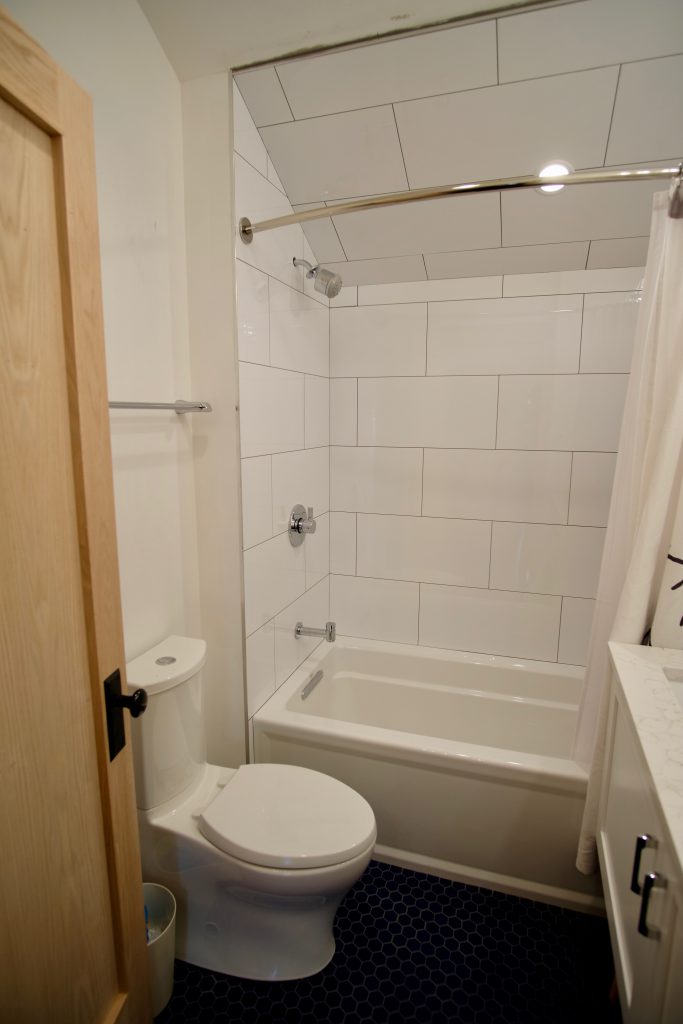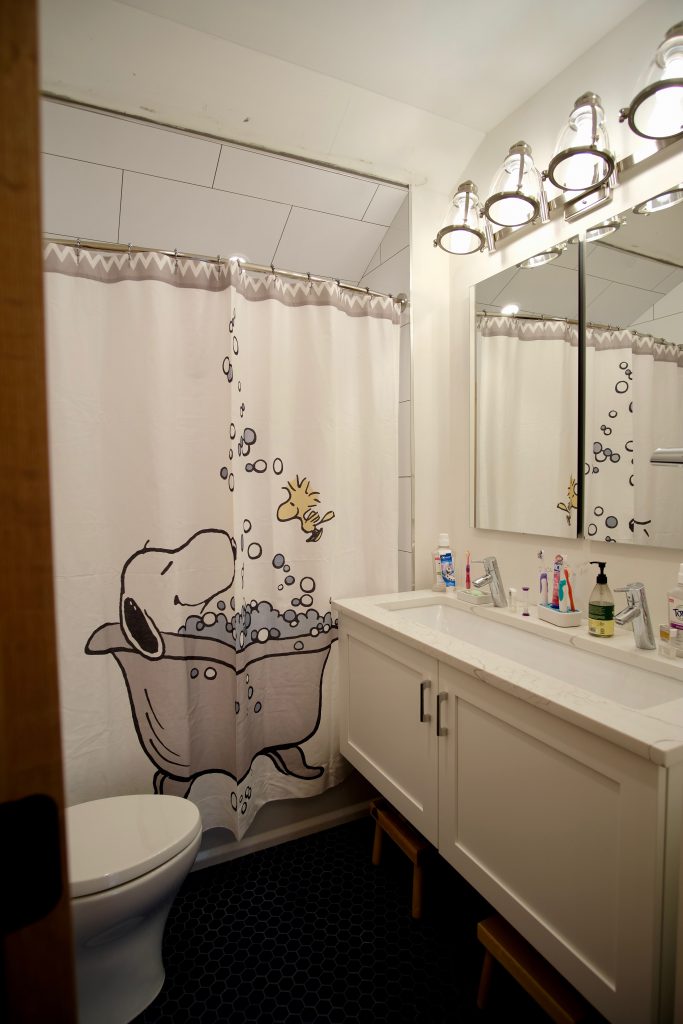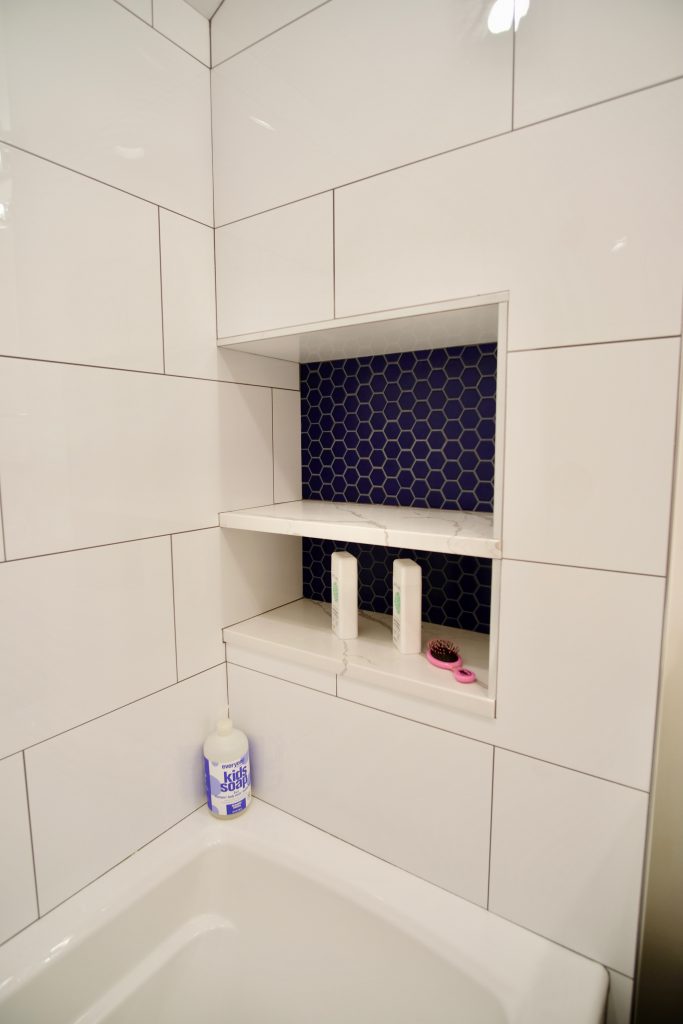 There is no changing the fact that this is a small house, but we wanted to make efficient use of the space. This is a single extra wide "trough" sink with two faucets, effectively turning this into a double vanity.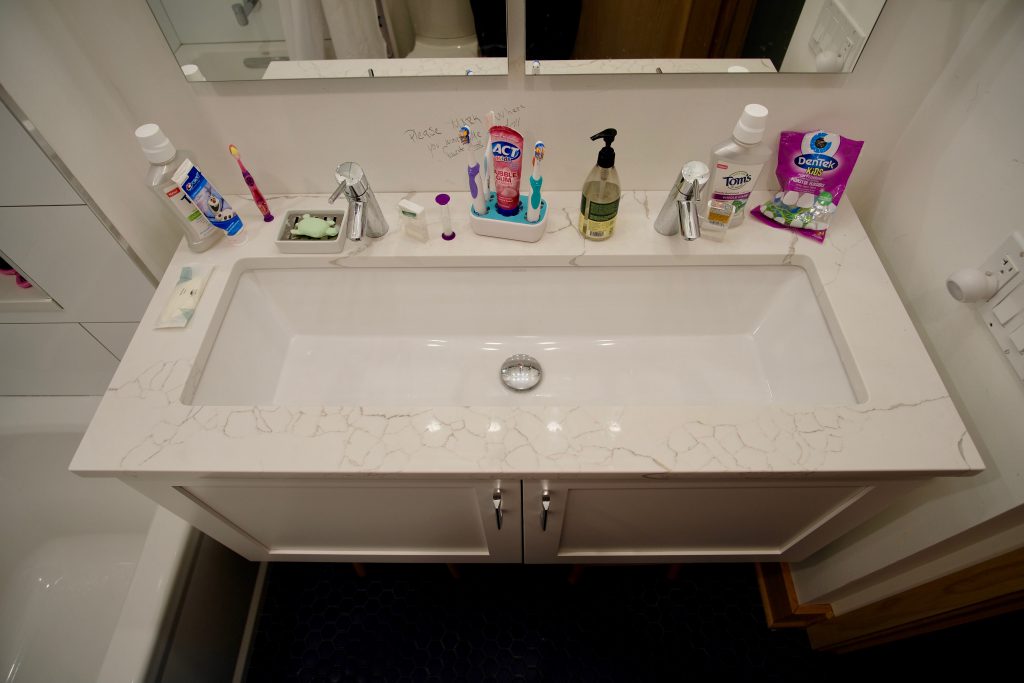 Master bathroom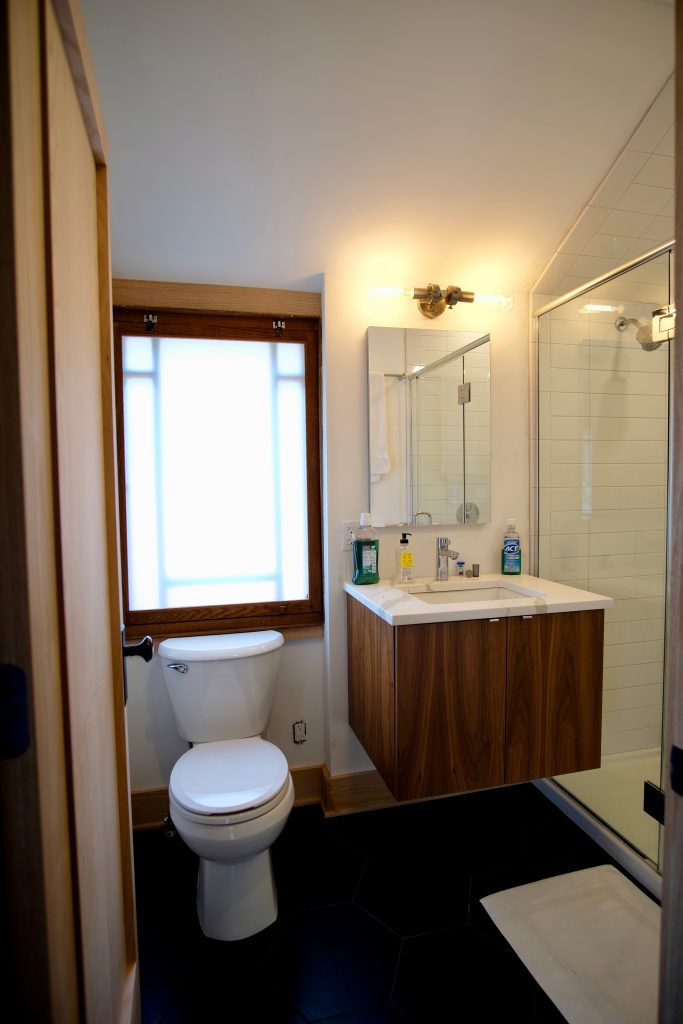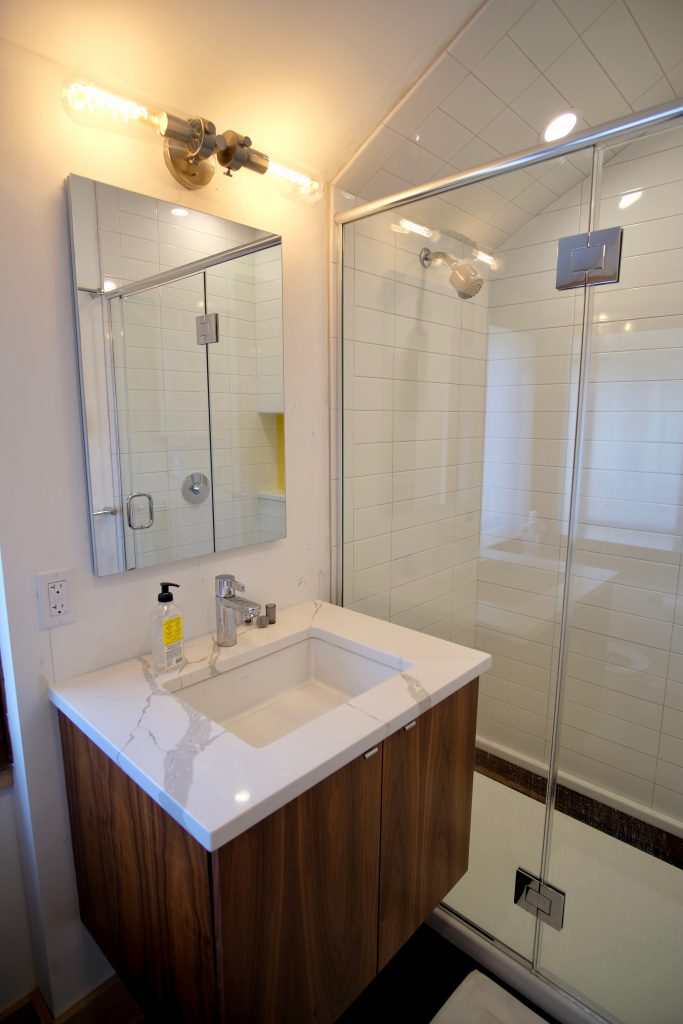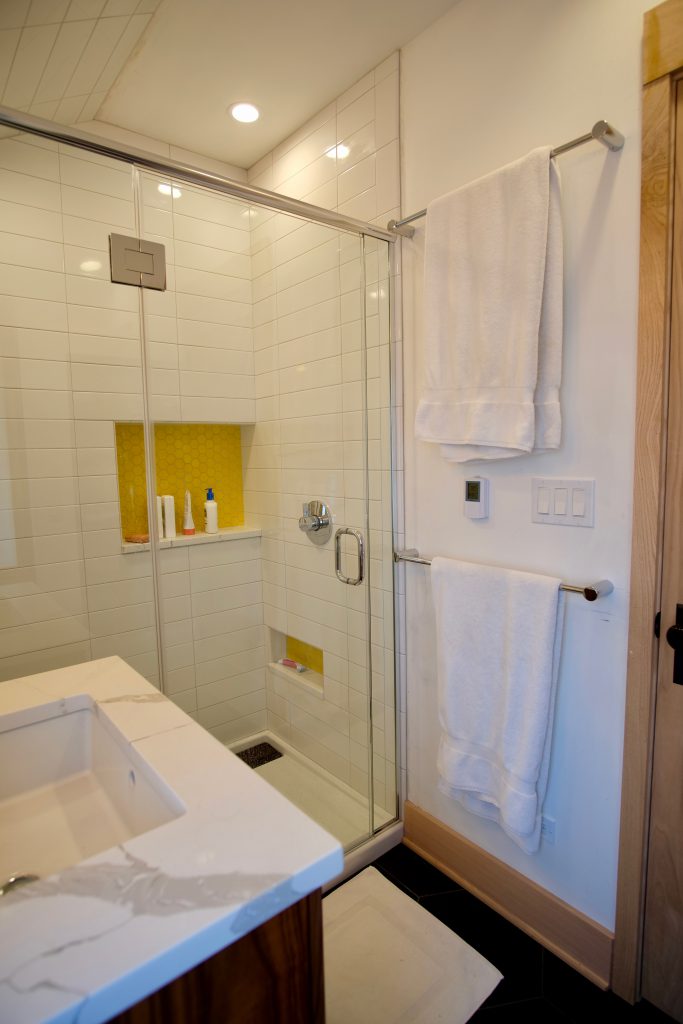 Master bedroom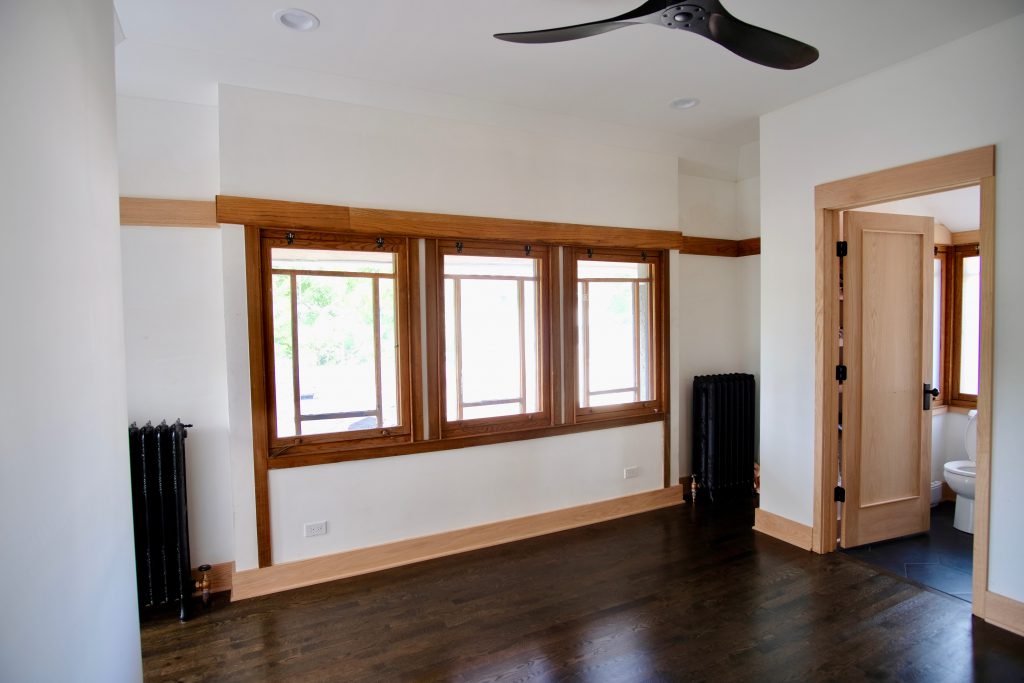 The master bedroom is complete (but no furniture yet). A new black ceiling fan has been installed, and we removed, sandblasted, powder coated (matte black), and reinstalled all of the radiators.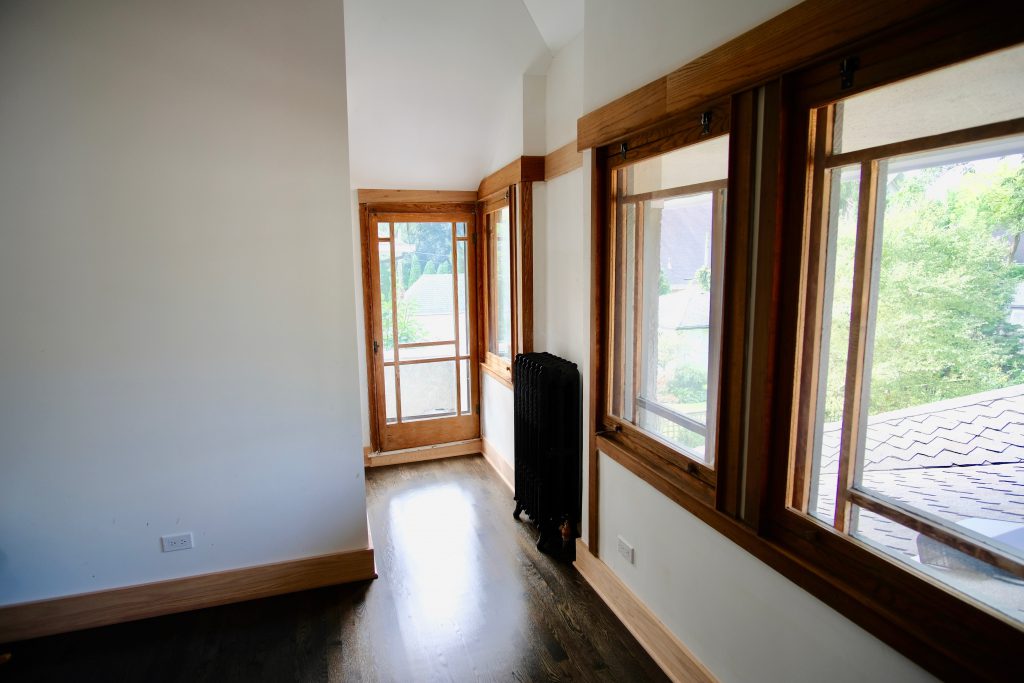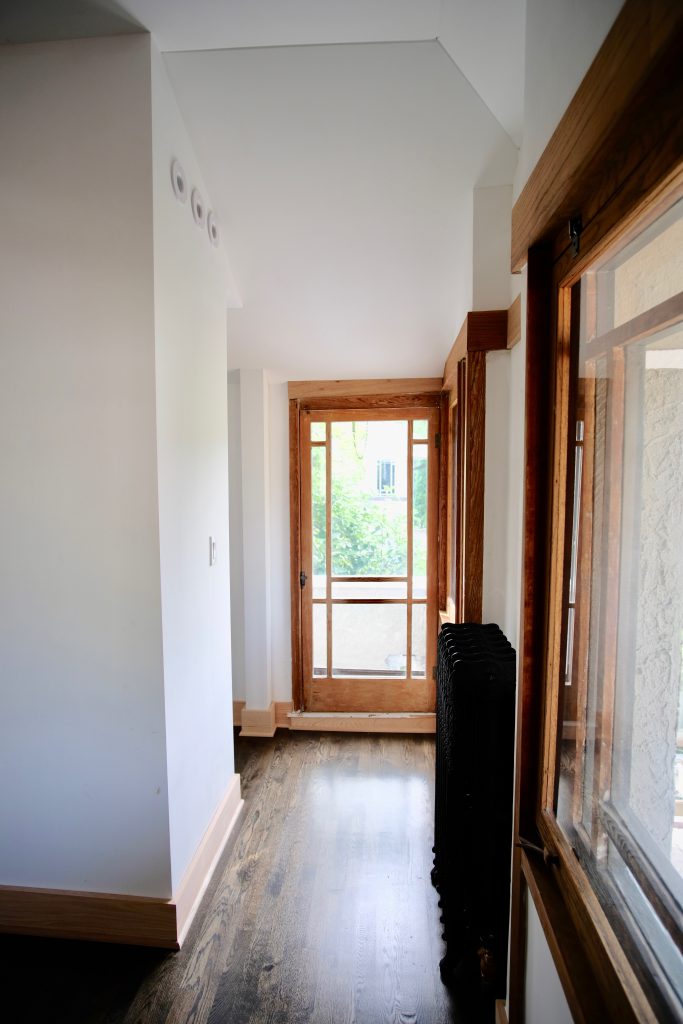 The electrical meter (pedestal) has a wood frame built around it. It will be wrapped with aluminum siding.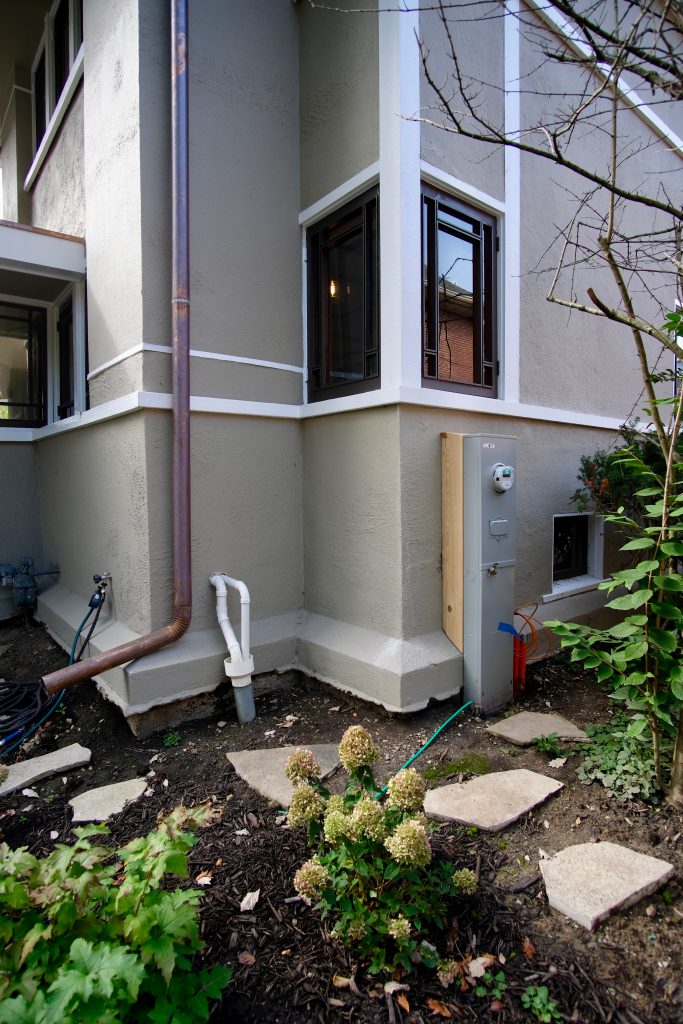 And finally, the deck leading up to the back door has been completed.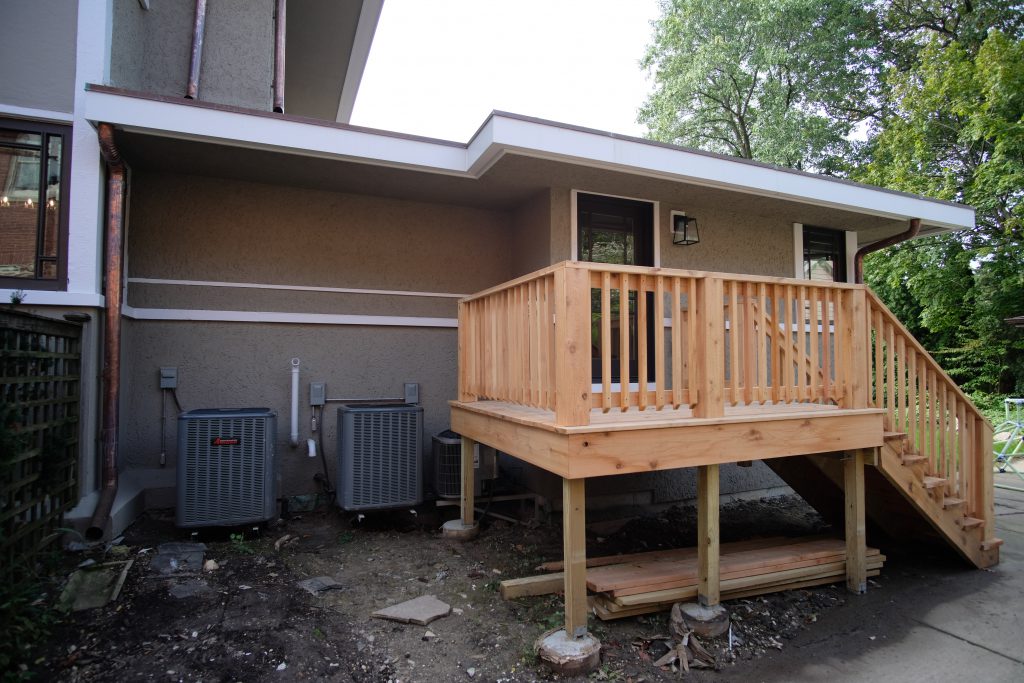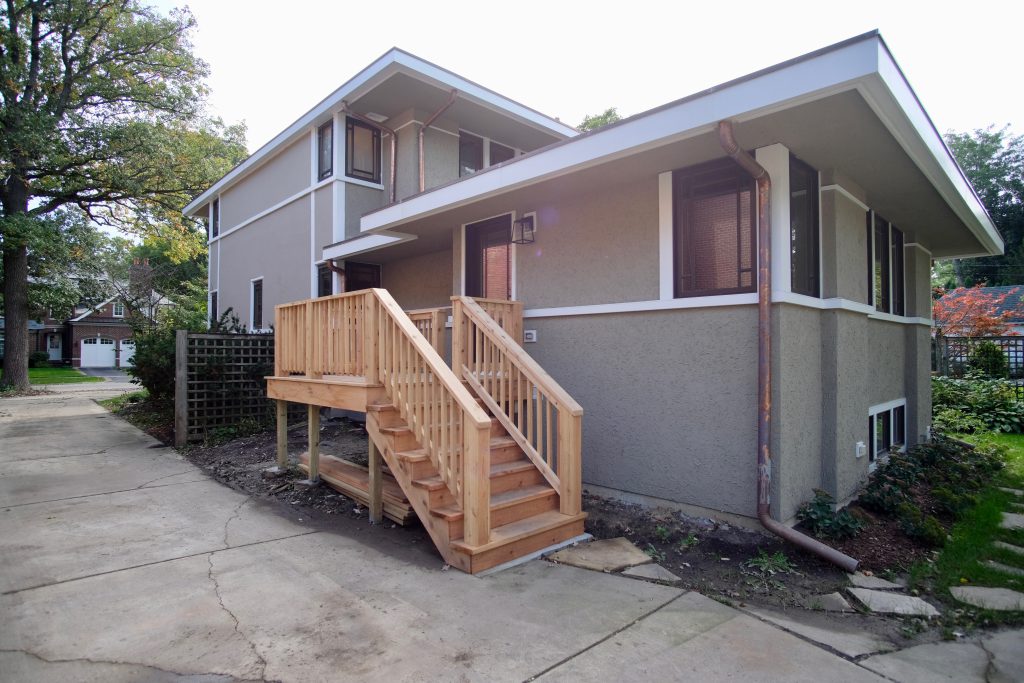 There are many loose ends to tie up. The powder room is awaiting a cabinet. The master bathroom needs a new toilet. The radiators are all leaking (hopefully the leaks rust closed). The walls need to be painted, and trim stained. The office needs a door. Some outlets and switches need covers, and some switches need to be replaced with dimmers. However, these all seem like trivial things after the past two years!