There has been a lot of progress on the project, particularly with tile. This is very exciting to see as the spaces really start to take shape.
We went bold with the powder room tile. It's a very small space, it's quirky, so why not have fun?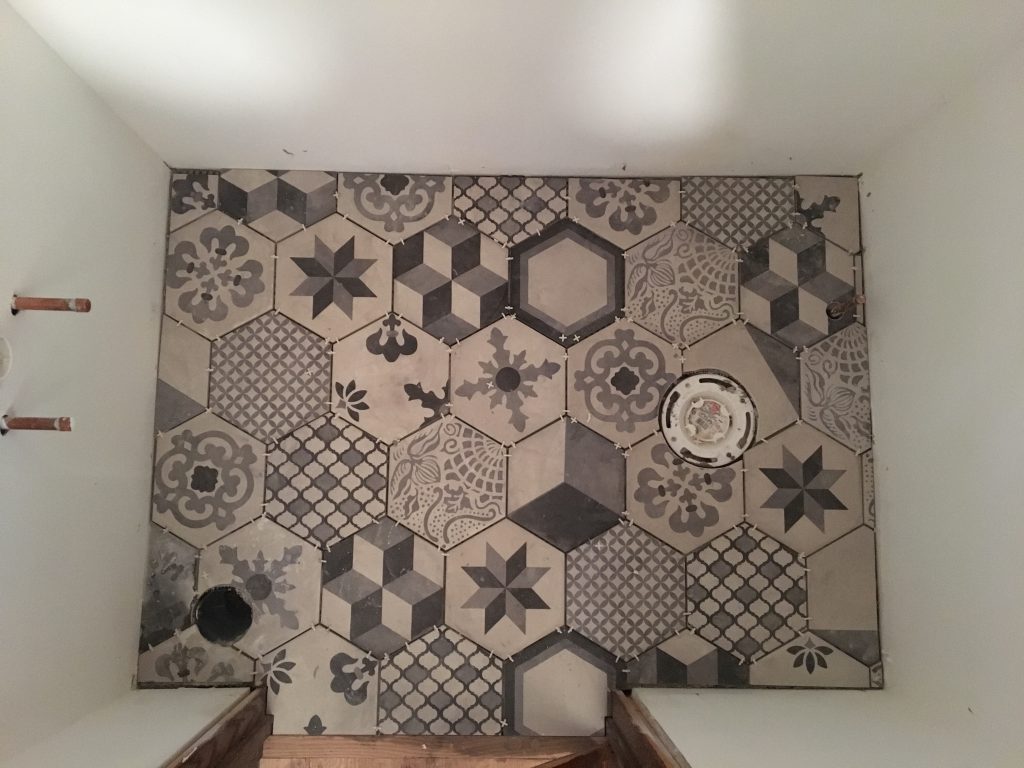 The other bathrooms have heated floors, so heating cables were installed on the Durock.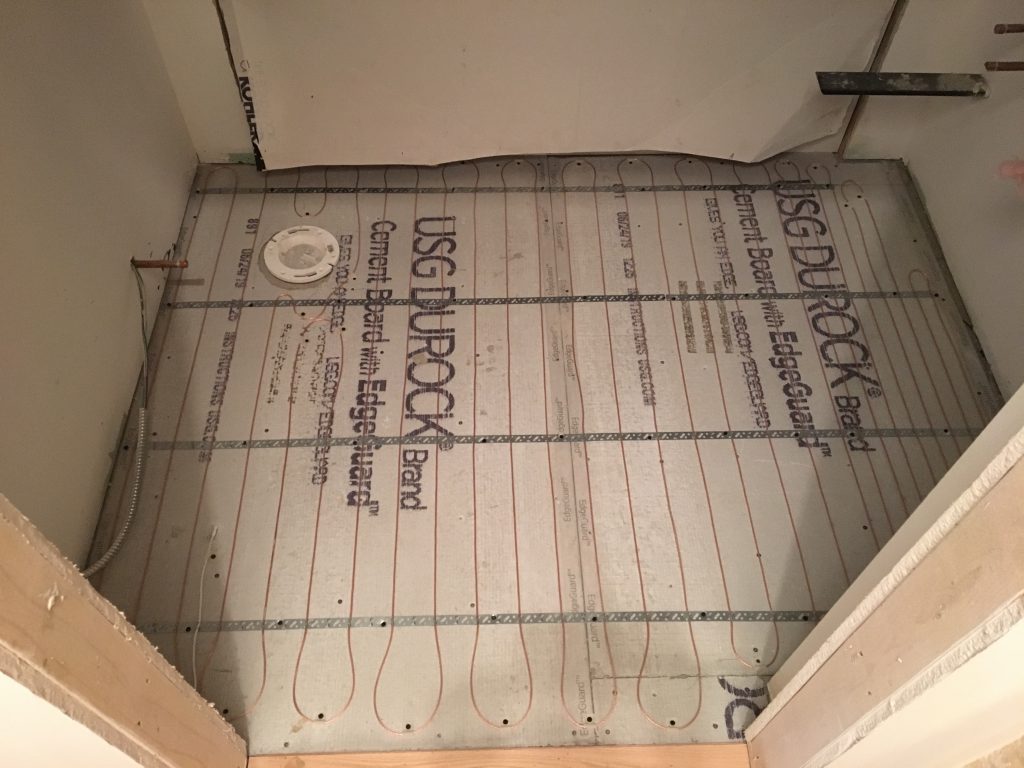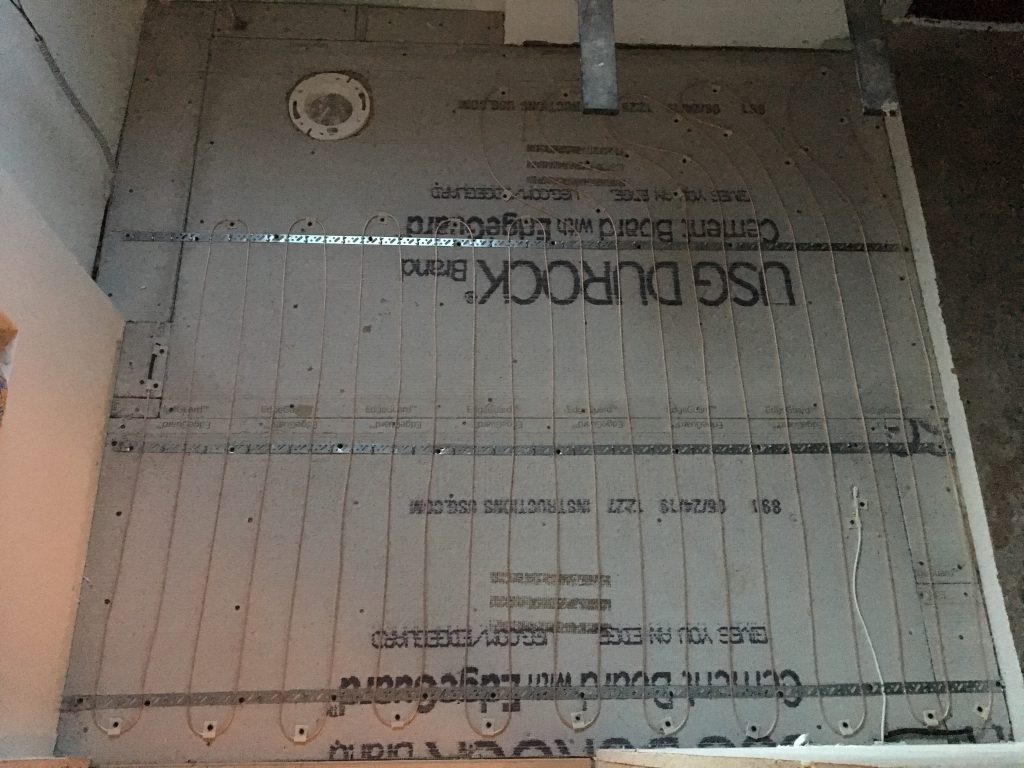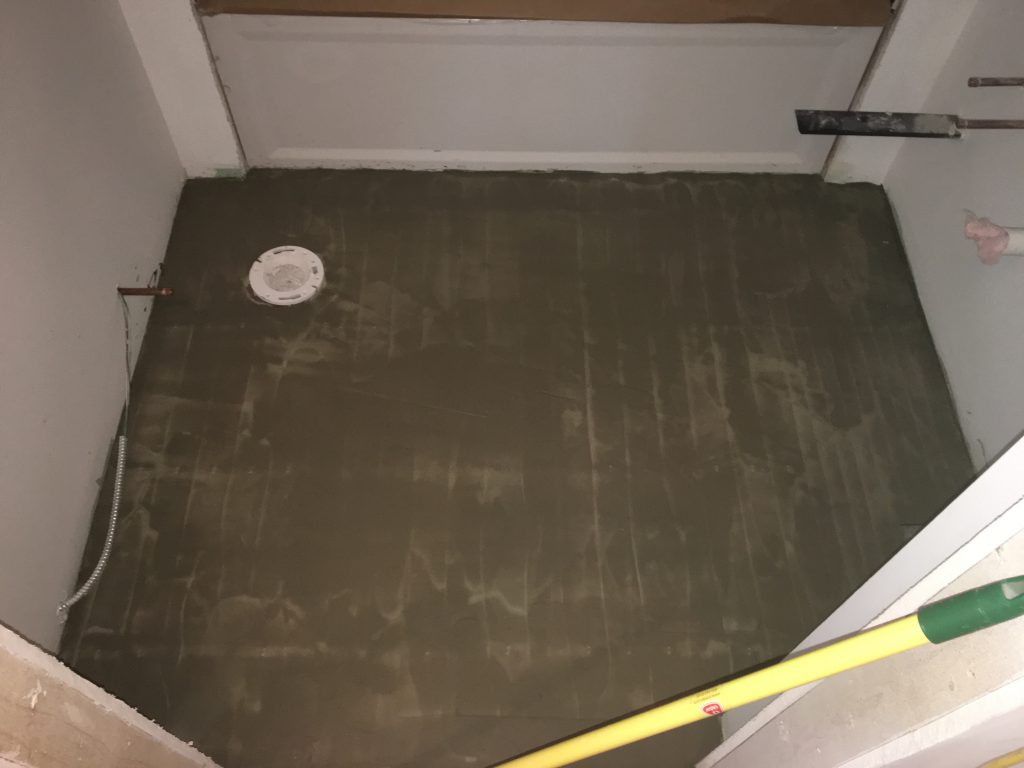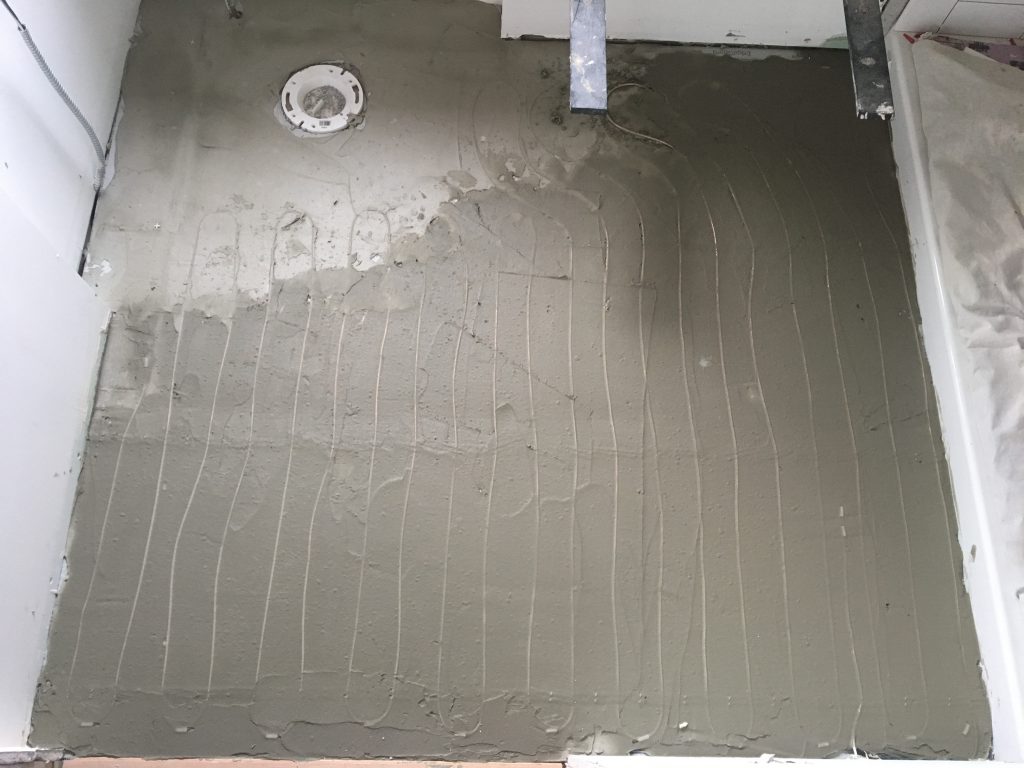 We picked this fun, matte blue hex tile for the hall bathroom floor.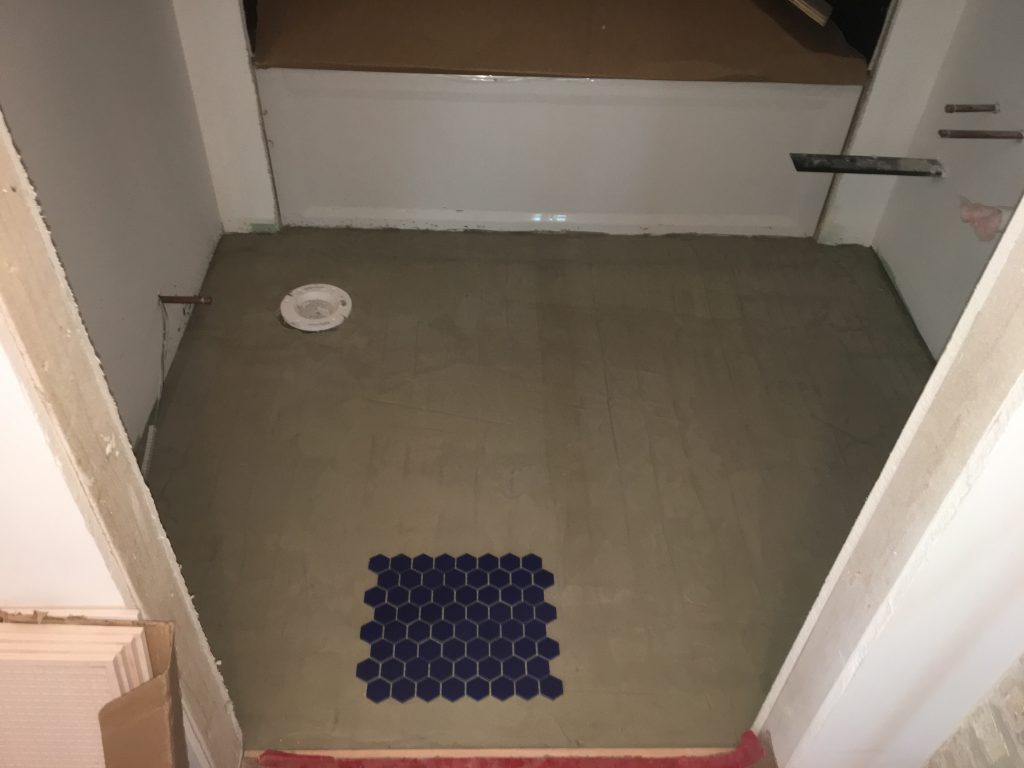 For the wall, we went with a large rectangular white field tile.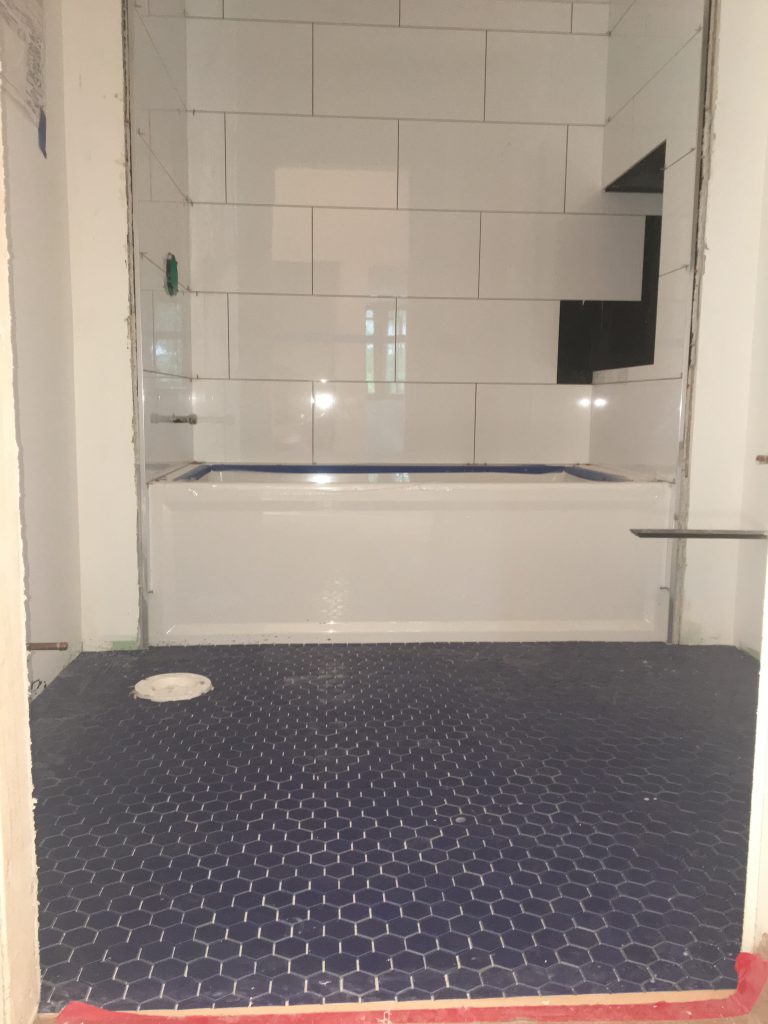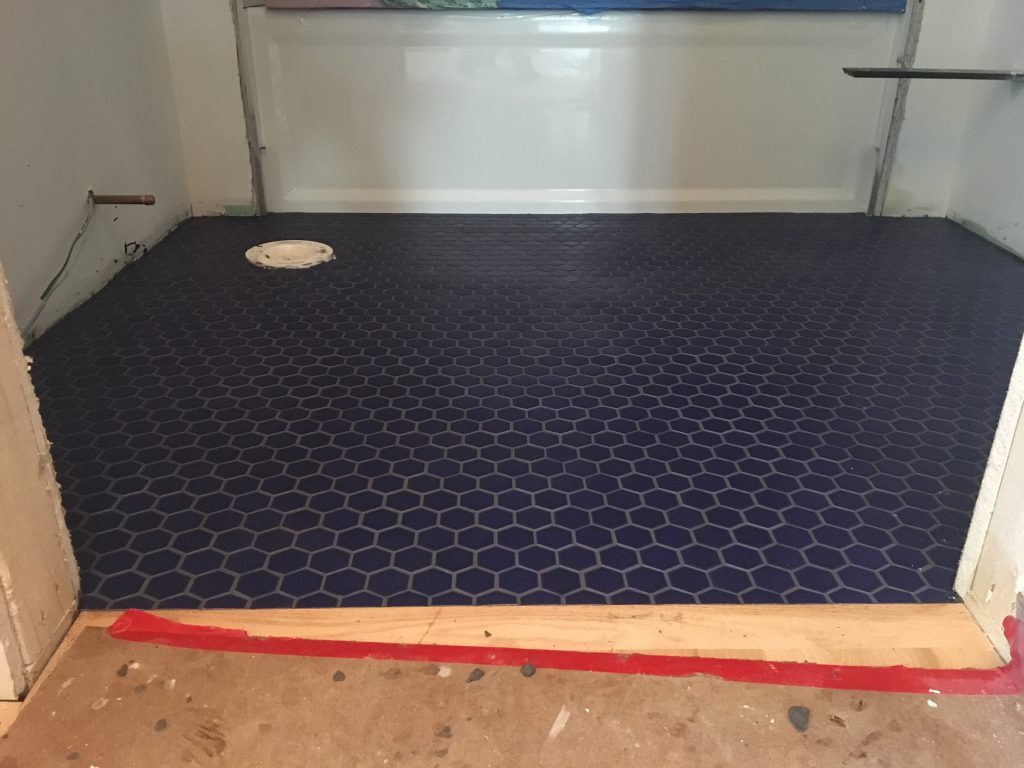 The master shower has a white subway tile done in a straight lay (rather than brick). Two niches are visible in the photo.
The niches will be done in a bold, yellow hex tile.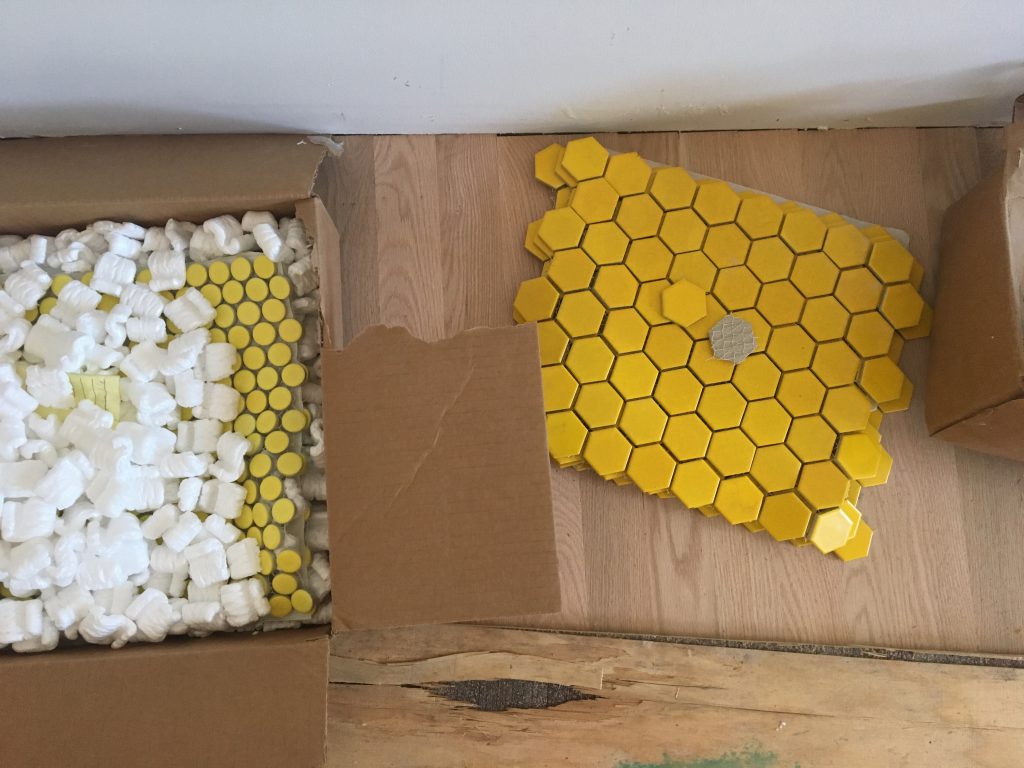 The master bathroom floor is done in a simple grey hex tile.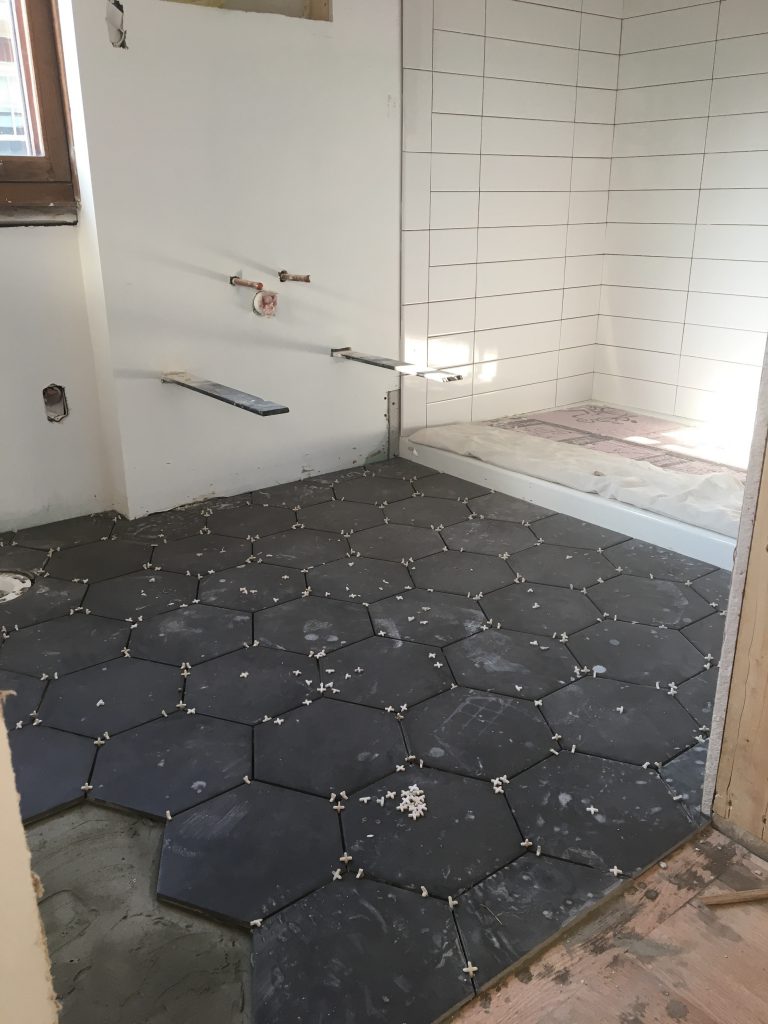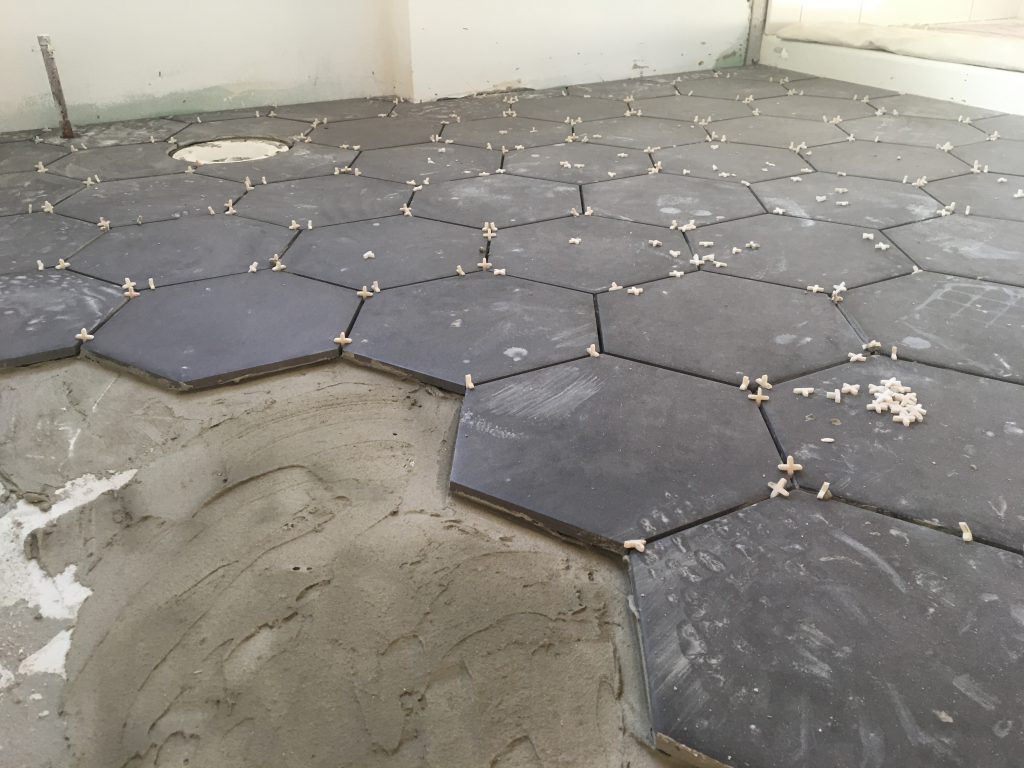 Unfortunately, we were short a few tiles. Our builder ordered a few extras. When they arrived, we realized a terrible mistake had been made. The wrong tile was installed. In fact, the tile installed was the leftover mudroom tile, rather than the correct master bathroom tile. And, the mudroom tile has been discontinued, so even if we wanted to keep it, it wouldn't have been possible to get matching tiles to finish the last few.
So, they ripped it all out.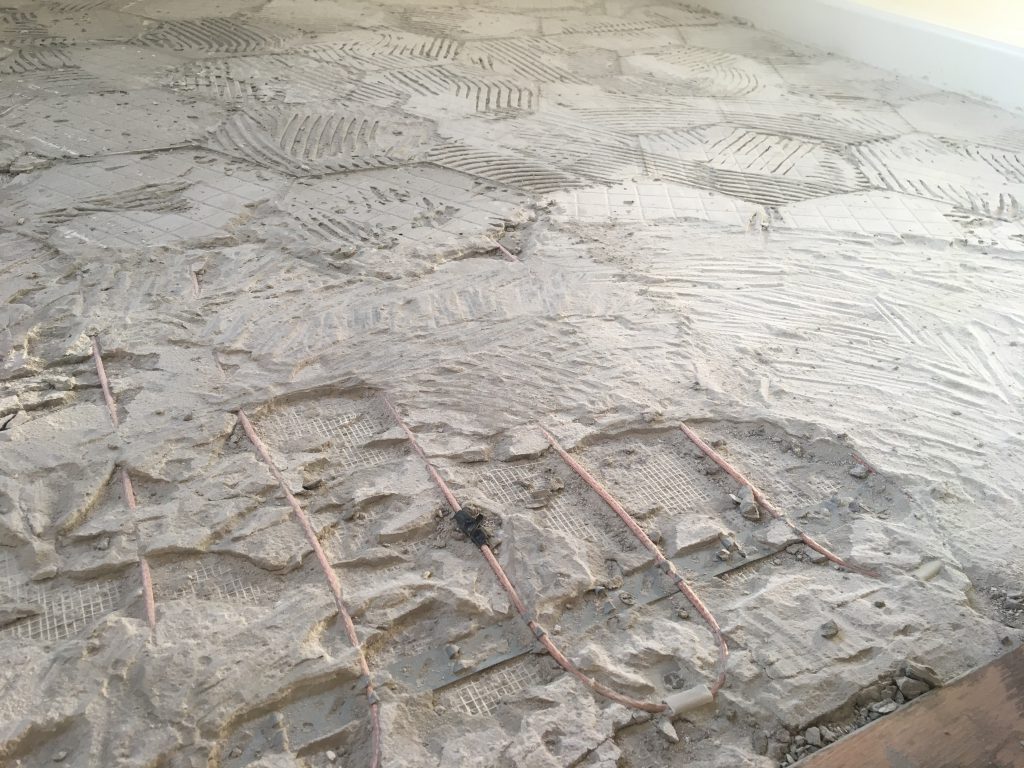 Below is a photo showing the difference between the correct tile (left) and the mudroom tile (right).
It turns out that the tile for the master bathroom was never ordered, so we are now waiting to find out how long it will take to get here. We also need to determine if the entire floor needs to be removed due to the heated floor damage, or if it can be repaired.
Meanwhile, the vanities are being installed (they are floating, so don't depend on the tiles). The doors should be arriving soon. The electrical contractor will be back soon to finish up the electrical trim work (installing outlets, switches, lights, etc.) The rough estimate (before the tile glitch) was that the project would be complete in the next 30 days.