Today was an exciting day. Our custom Marvin windows arrived and were installed.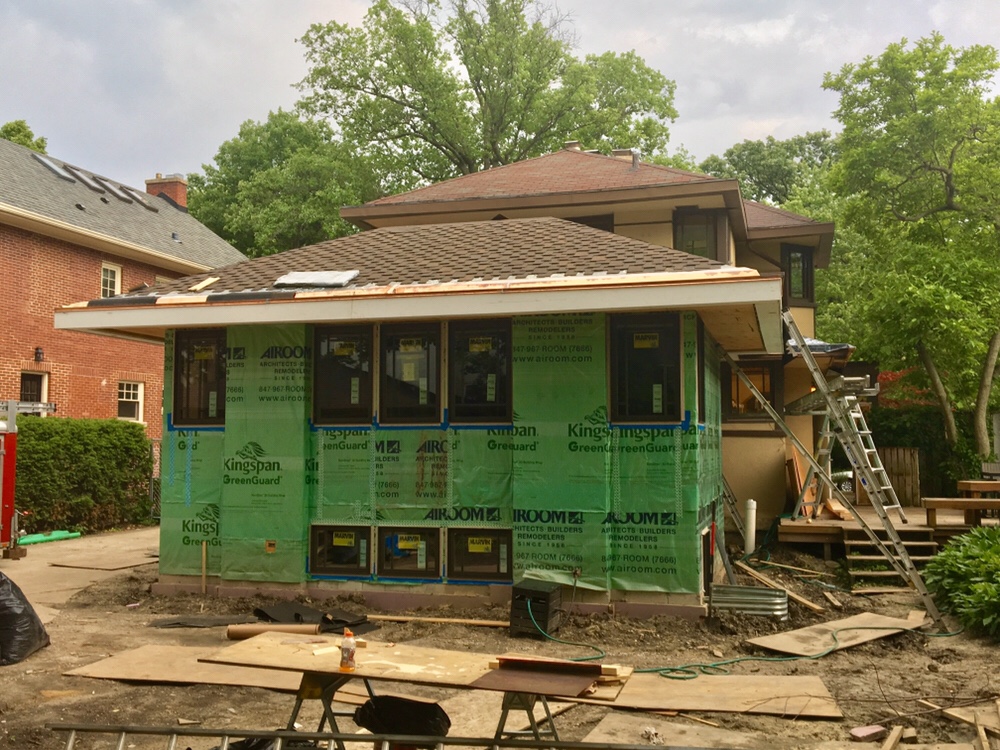 The temporary stairs were moved to the proper door location by the garage. A temporary door will be installed for now, and the new glass door will be installed once construction is nearly complete.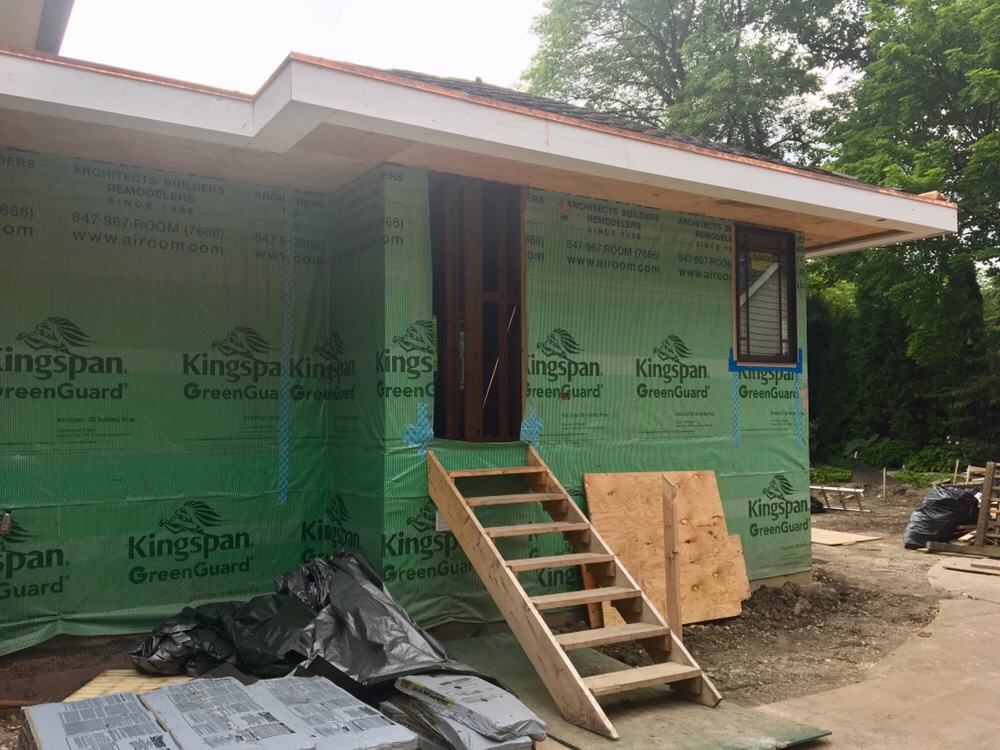 The egress window was installed. Roof and gutter work continues.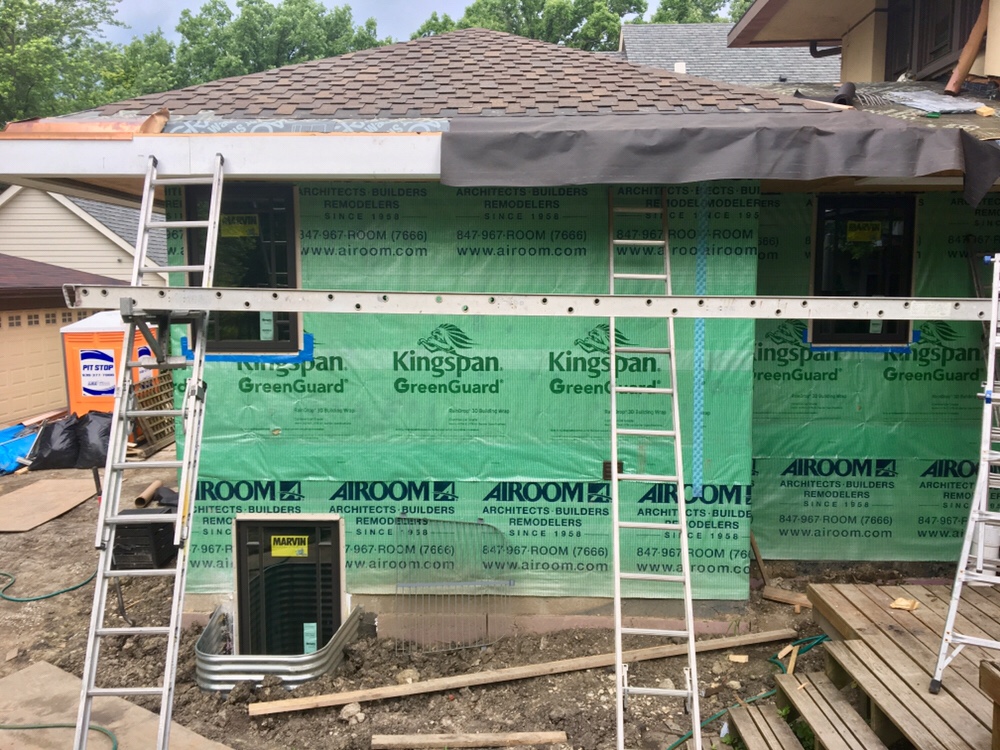 Interior view of the kitchen. I think there will be a nice view of the backyard.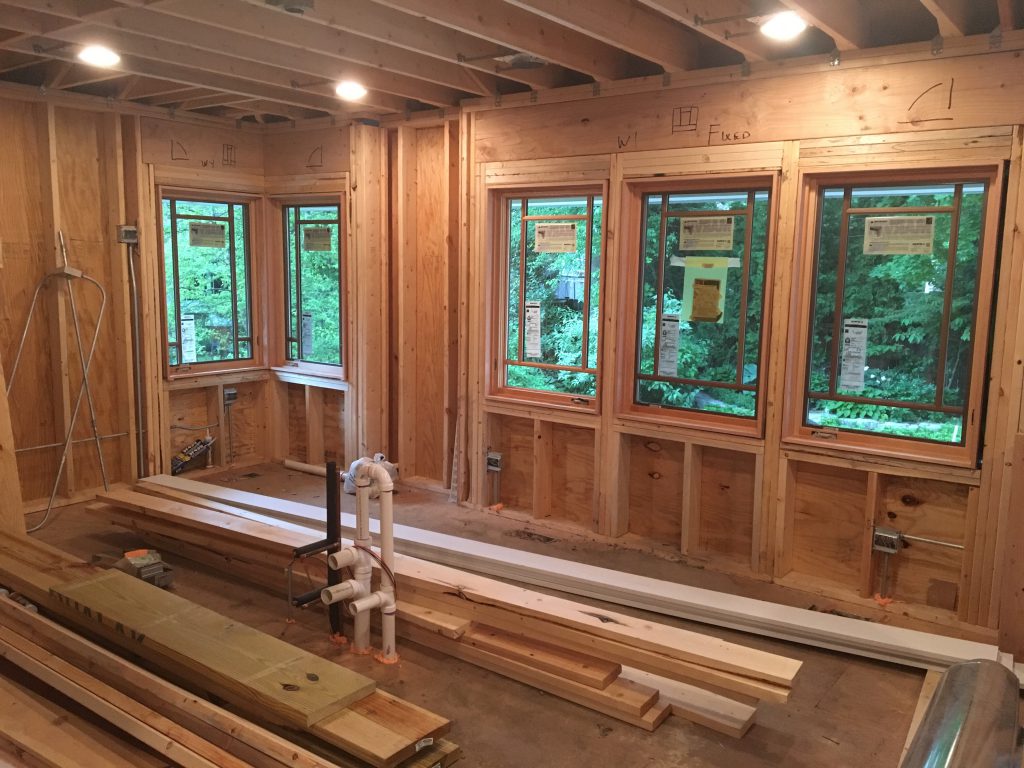 Stairwell window.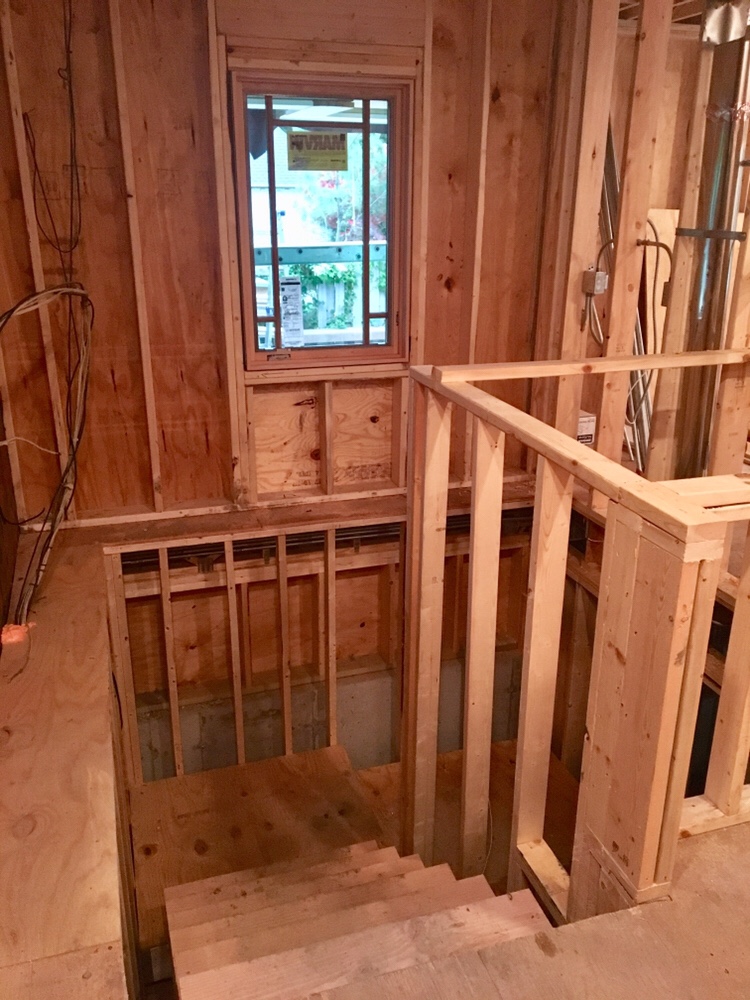 Basement windows.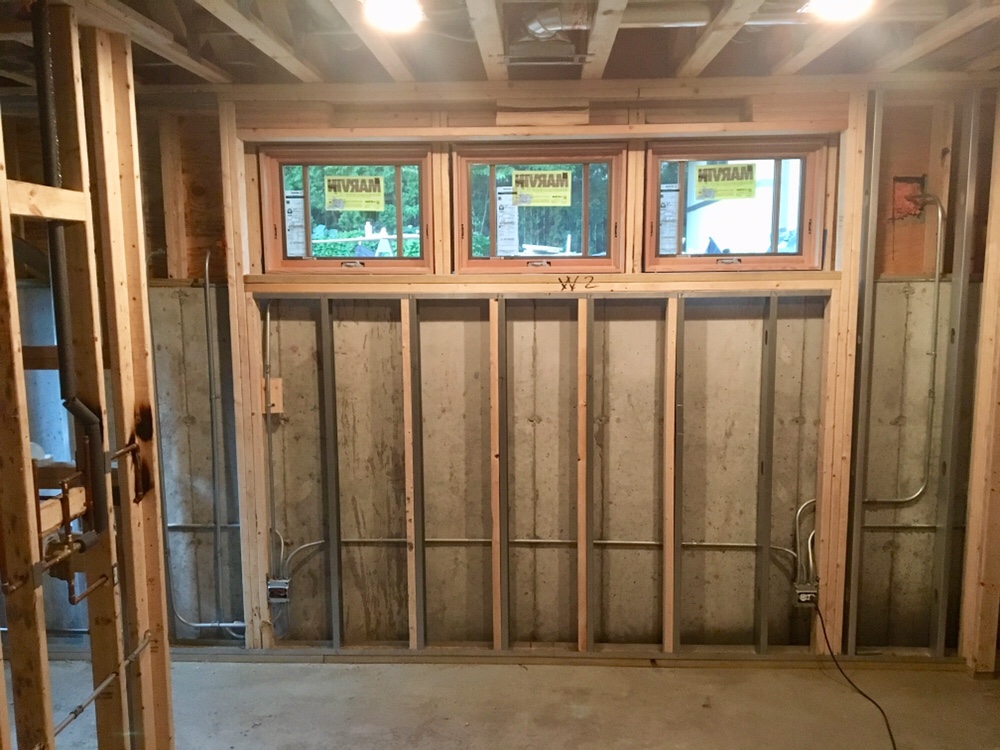 Giant egress window.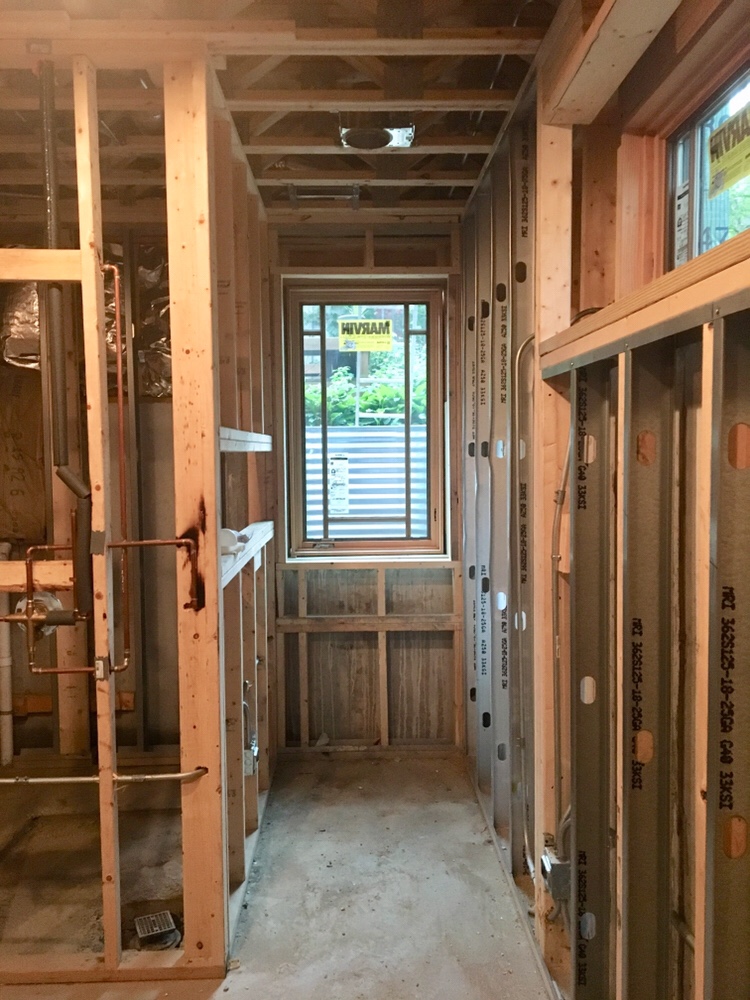 In other news, the roofers removed the dreaded aluminum cladding from one section of the roof, and it's an ugly, rotten sight underneath, where decades of leaks have taken their toll.