The wood floor has been acclimating in the addition for the past week, and installation began today.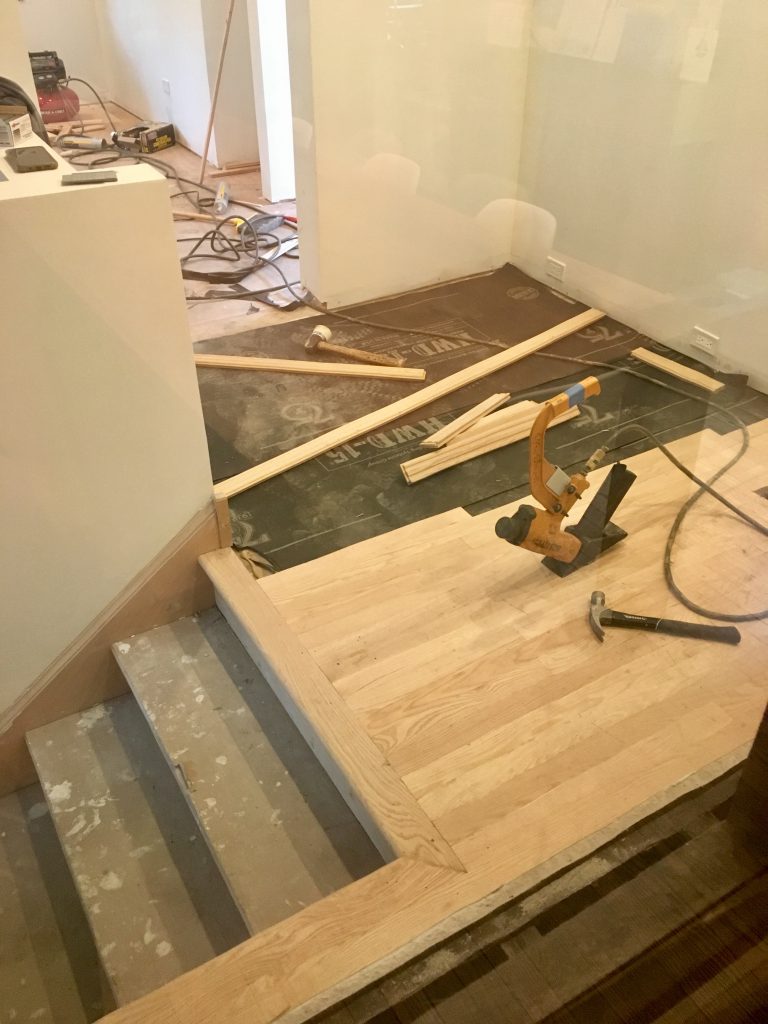 It should be complete by Monday, and the kitchen cabinets should arrive next week.
The concrete slab is another matter. We have a floor drain in the laundry room, but it turns out the slab slopes away from the drain, not towards it. And, the floor slopes towards the egress window overall. A slab prep contractor ground down the laundry room floor so that water drains towards the drain, not away, and poured a self-leveling product.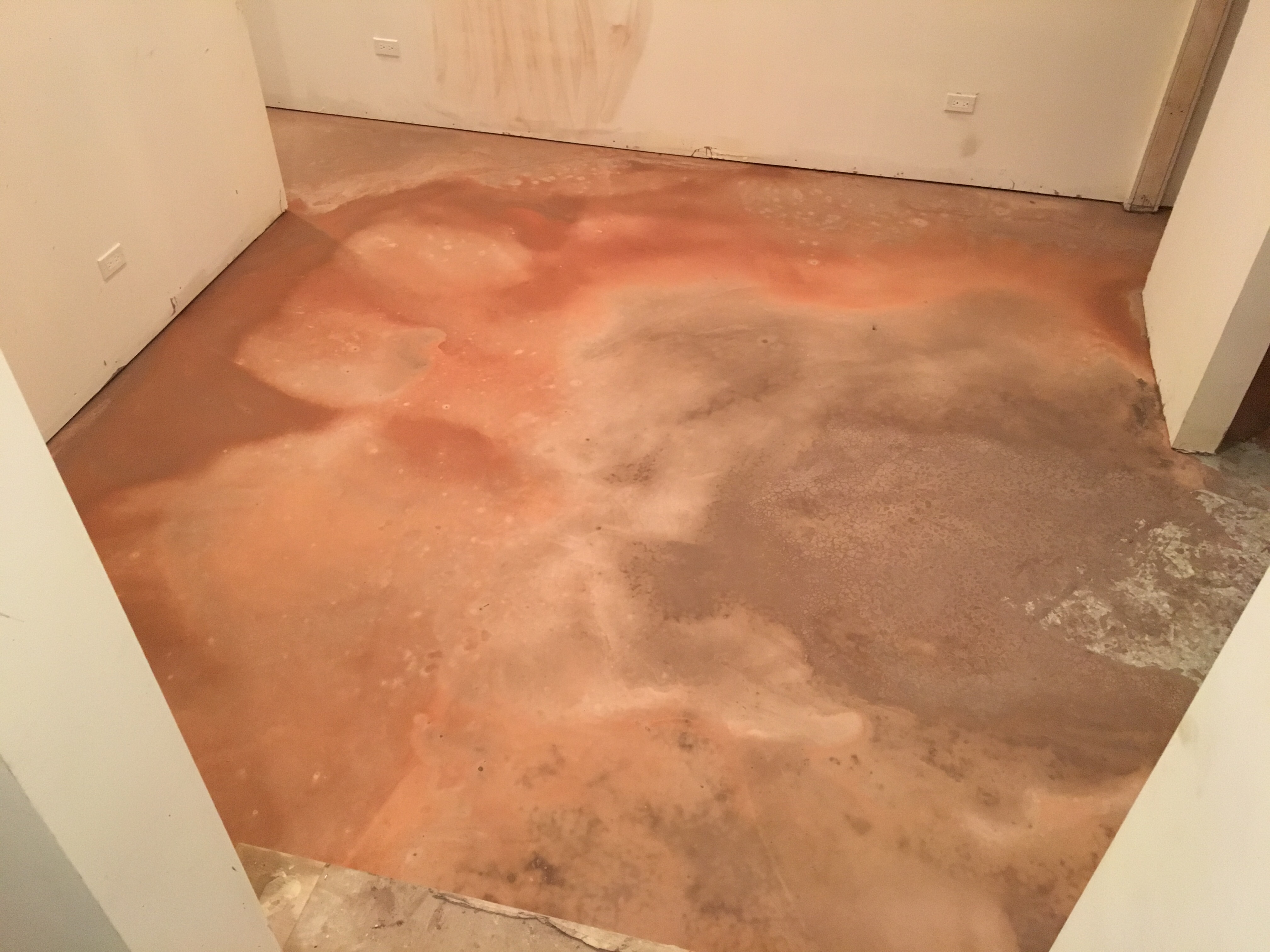 The grinding work visible in the photo belief the drain pipe will be cut down after the tile is installed.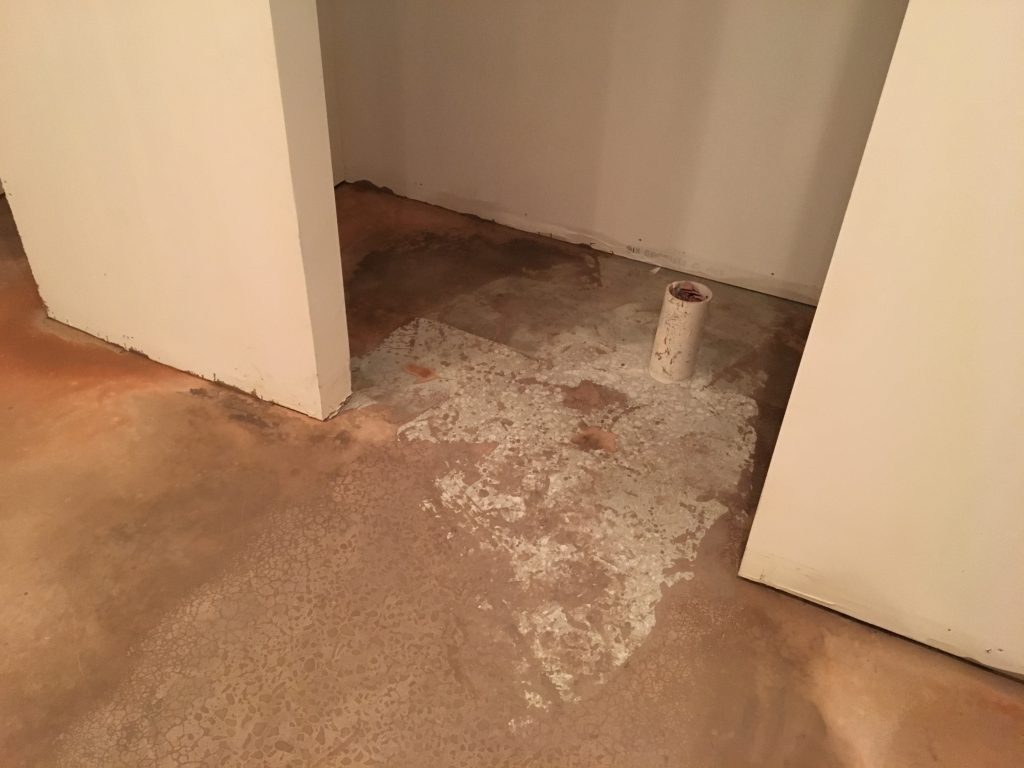 The stucco contractor should be out next week to start work. They will give us some color samples to choose from.
Meanwhile, the roofer has started working again on installing the final gutter sections and also replacing the membrane roof over the front door. They were supposed to be done this week, but with all of the rain, haven't made any progress.
Our builder talked to me today about having them install ventilation for the addition's roof, so that will need to be done soon. Below is the floor plan showing the mushroom vents. Not sure yet if we can do a nicer looking ridge vent or will have to do these.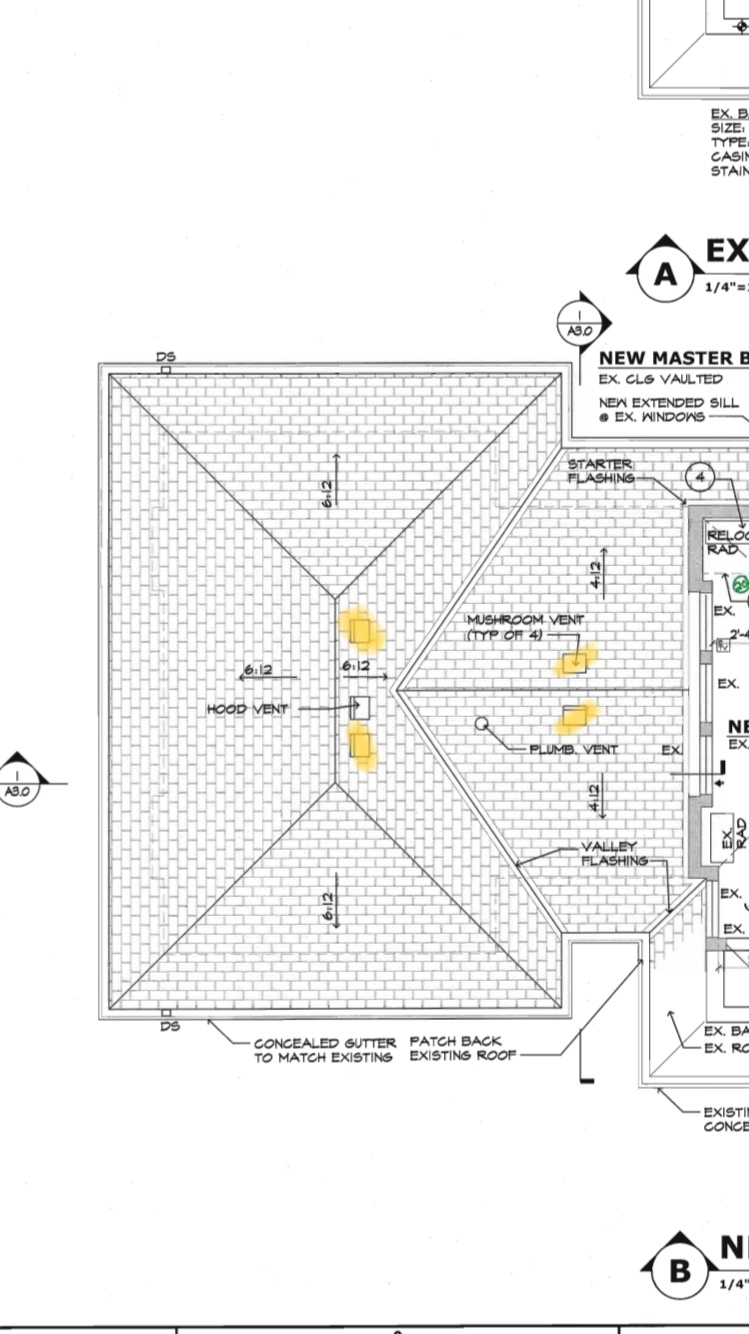 And, we need to get paint on the trim soon to protect the wood. I've been calling painters, and the trouble is that it is late in the season, and most are booked for outside painting. We had wanted to change the trim color and paint the old windows, but that may have to wait until next year. We also have a couple severely rotten wood window and trim spots to contend with.
Our walnut barn door was delivered today. The other doors for the addition have been ordered.
Moving on to errors and omissions…
I was in our mud room the other evening, and noticed that it seemed dark. I looked up and discovered a missing can light. I'm pretty sure the light is there and was just drywalled over, so that will have to be fixed.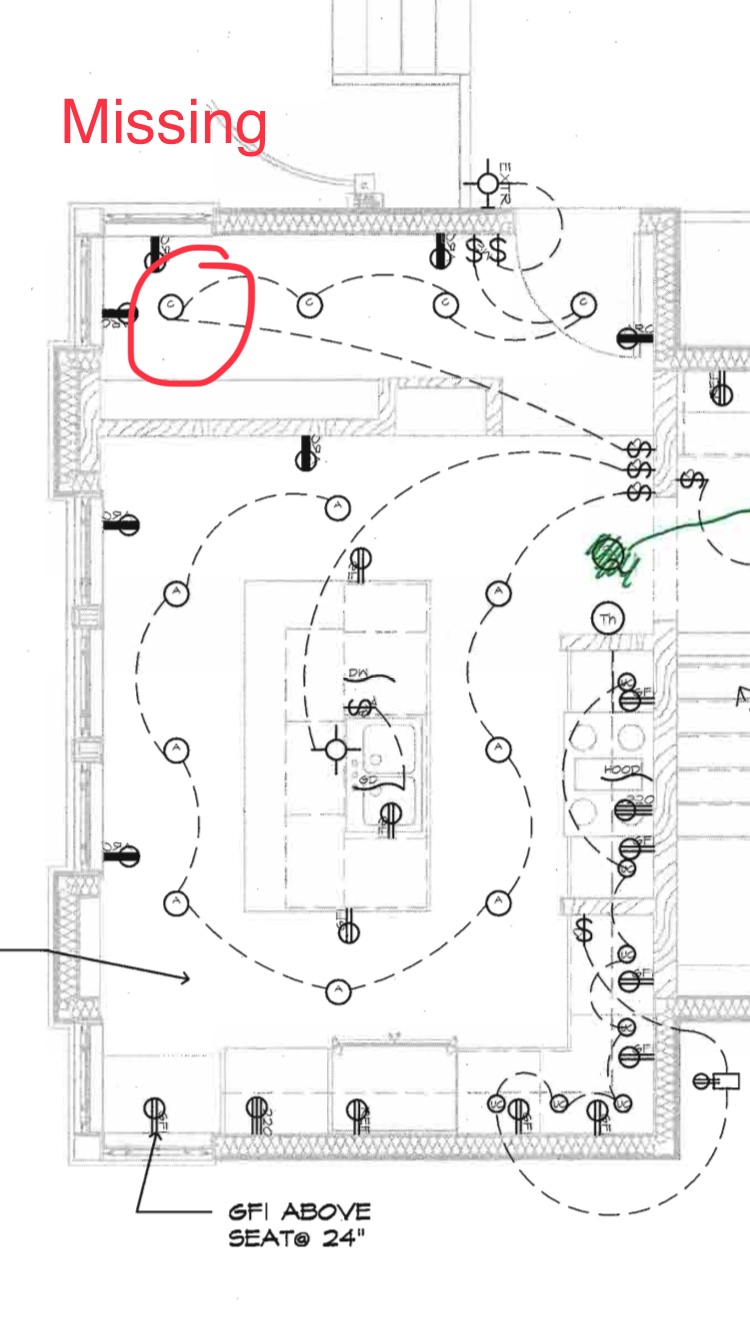 I also noticed that our egress window is a casement window that opens out. It won't open with this heavy metal grate over the window well. The builder is going to replace this with some kind of short fence.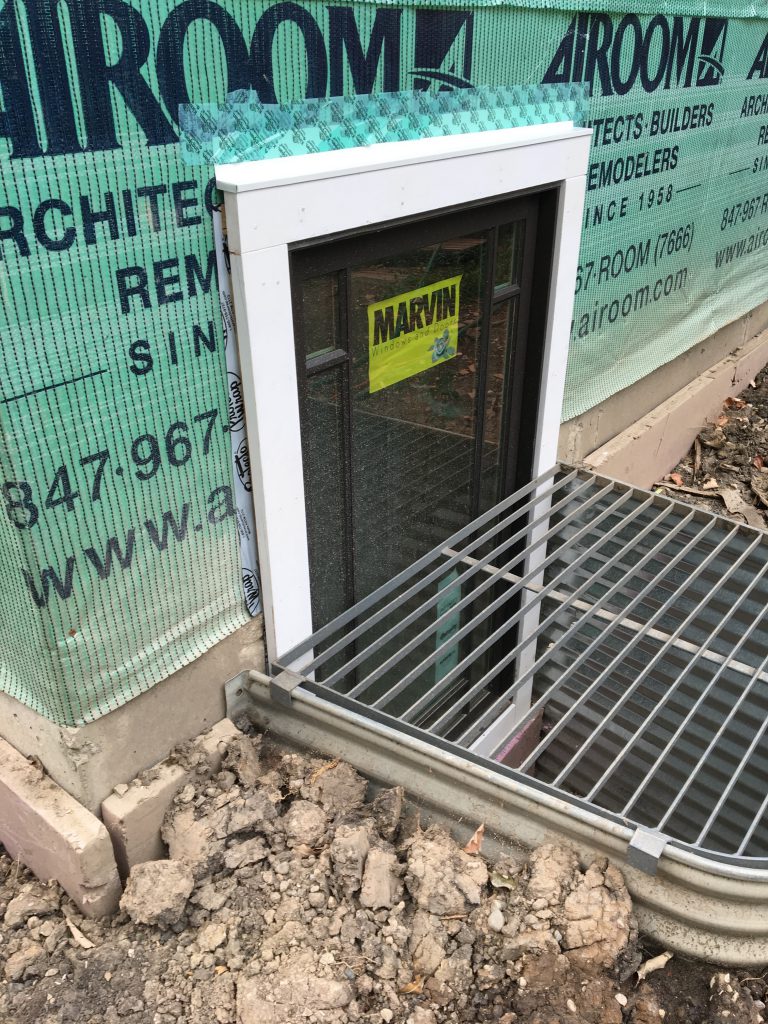 Things are coming together quickly!