We had anticipated that the project would be complete by now, but we have hit a number of snags. Regardless, there have been bits and pieces slowly completed over the past month.
Bathroom vanities and medicine cabinets have been installed.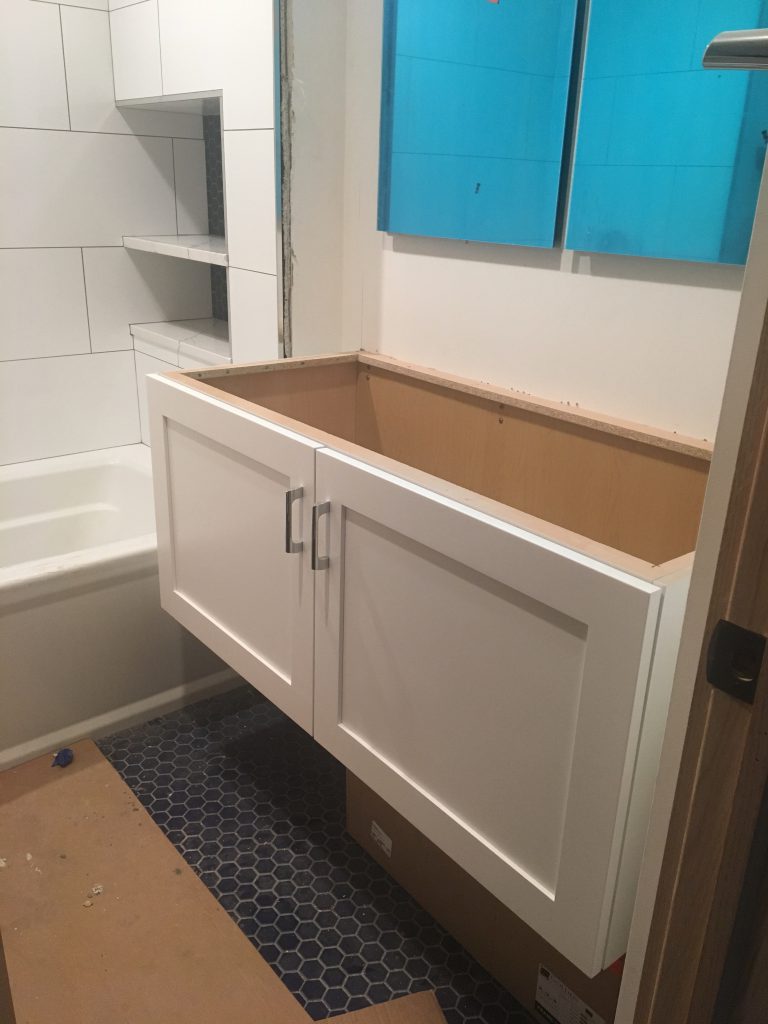 Tile has been completed and grouted.
Additional ceiling tile for the hall bath was added due to the lower than expected height in that bathroom (and also an uneven spot in the ceiling which this helped to hide).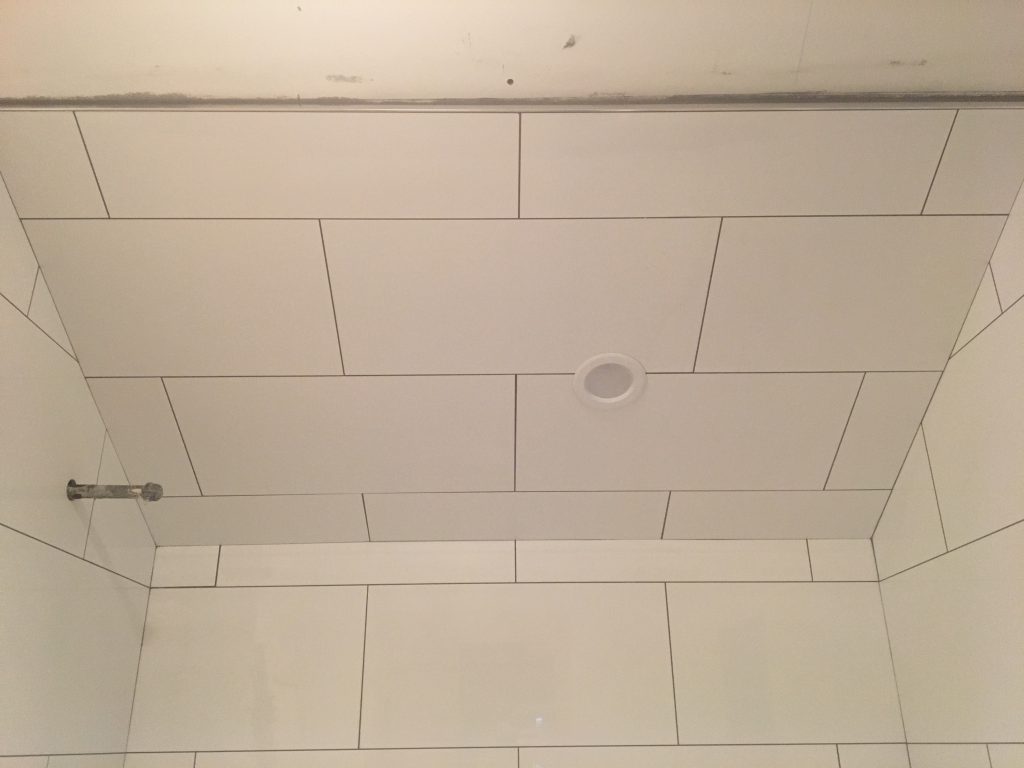 Bathroom countertop glitch has been overcome; a remnant of the Calcatta Laza was located and was enough to fabricate the vanity tops and shelves. The pure white color of this quartz was important to us because we used simple, pure white tile in both upstairs bathrooms.
Bathroom niche quartz shelves have been installed.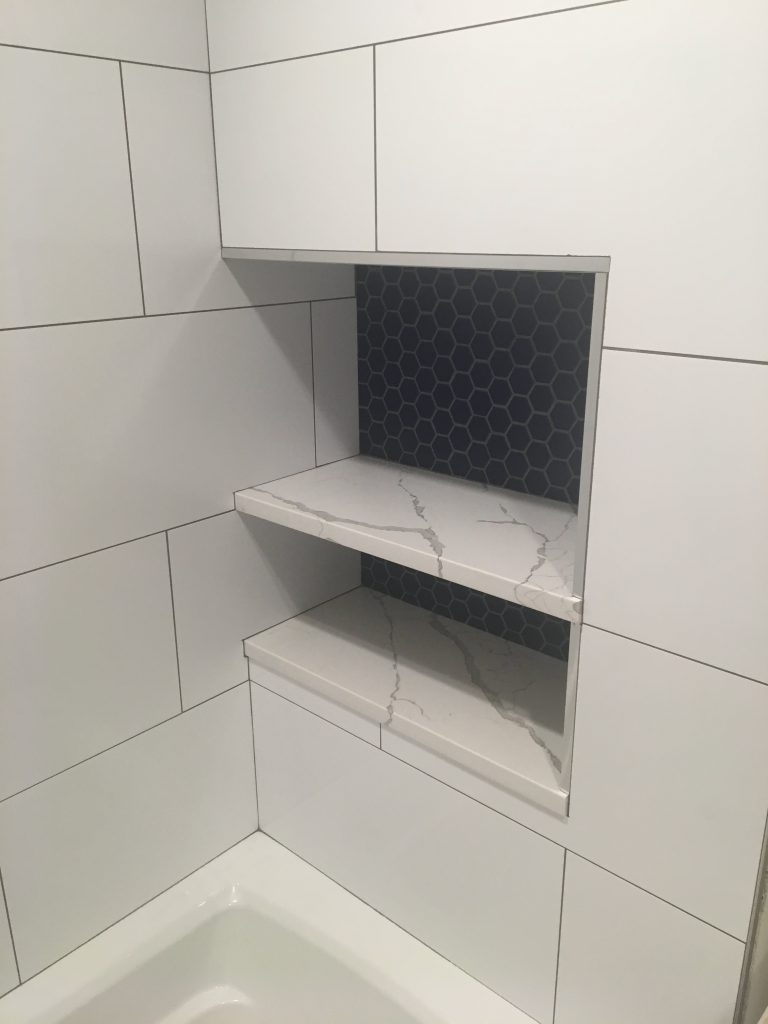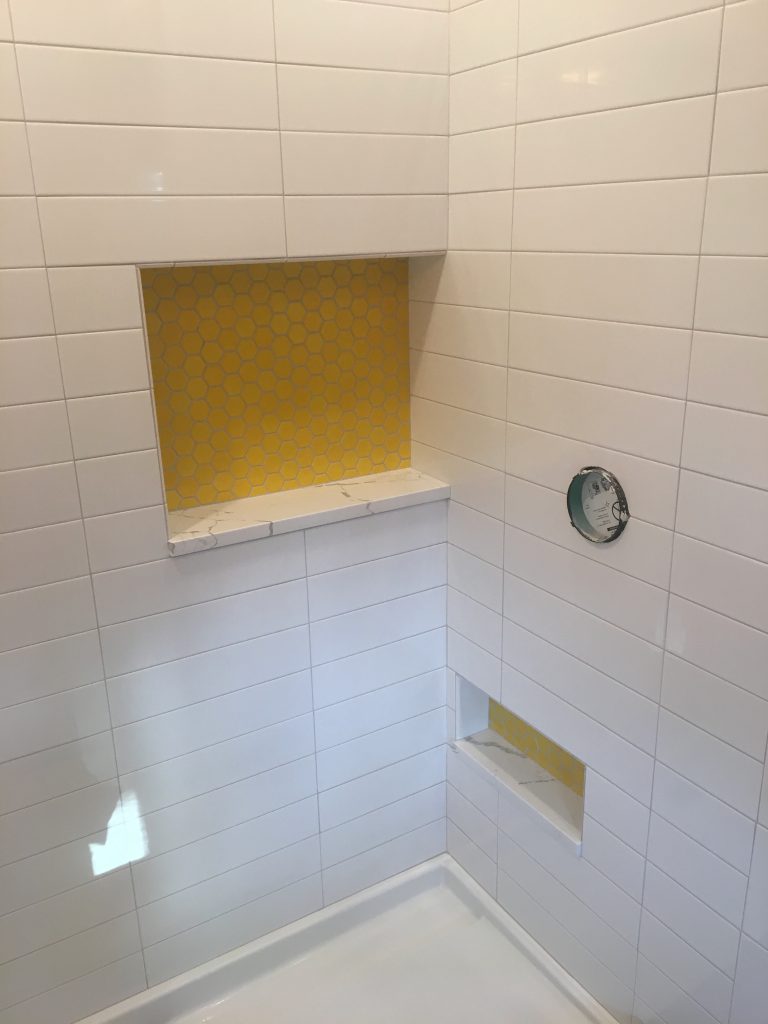 Floor heat has been installed and is working in both kid's and master bathroom.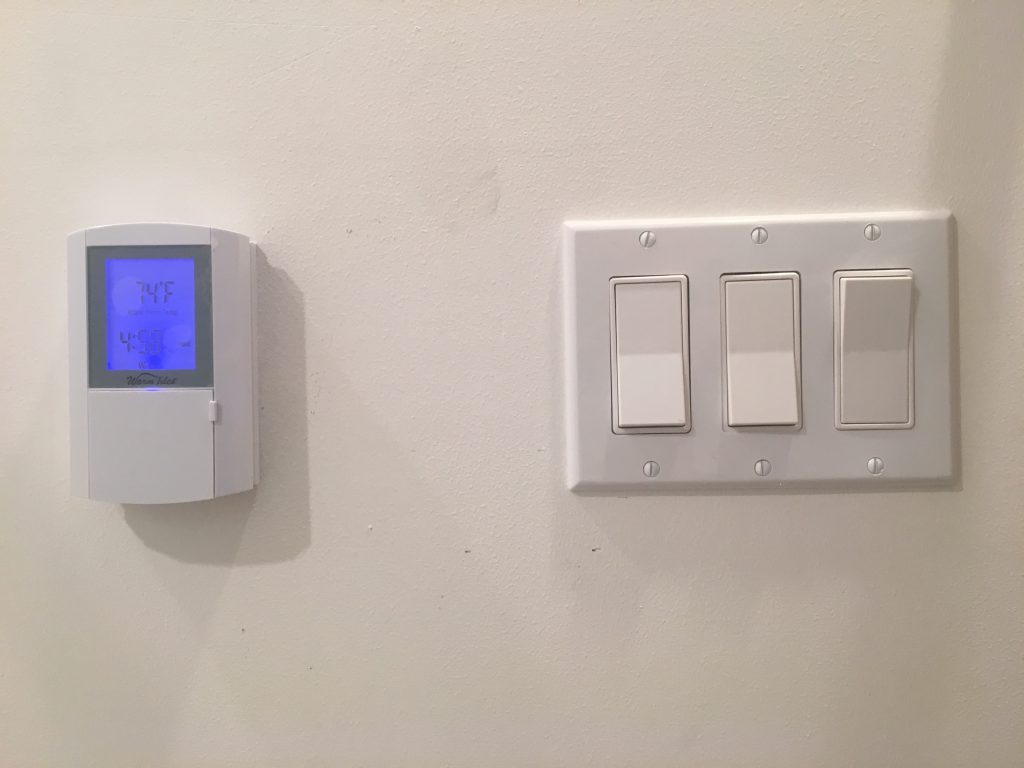 Supplemental bathroom electrical heaters have been installed in both bathrooms.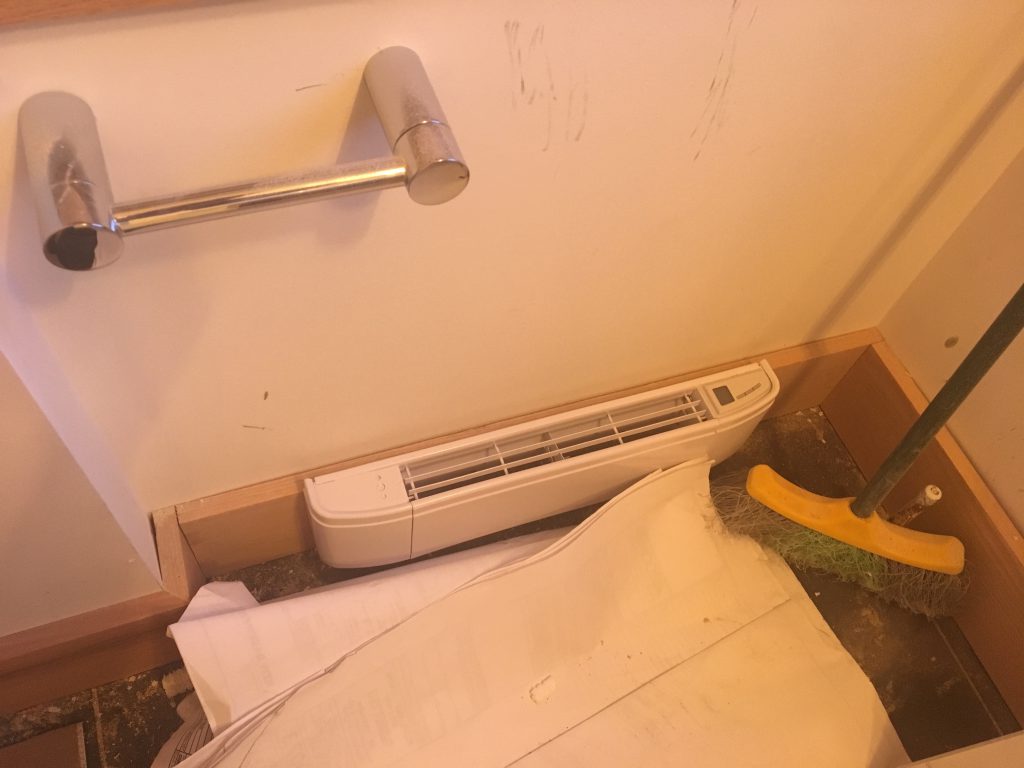 Most of the wood trim has been installed.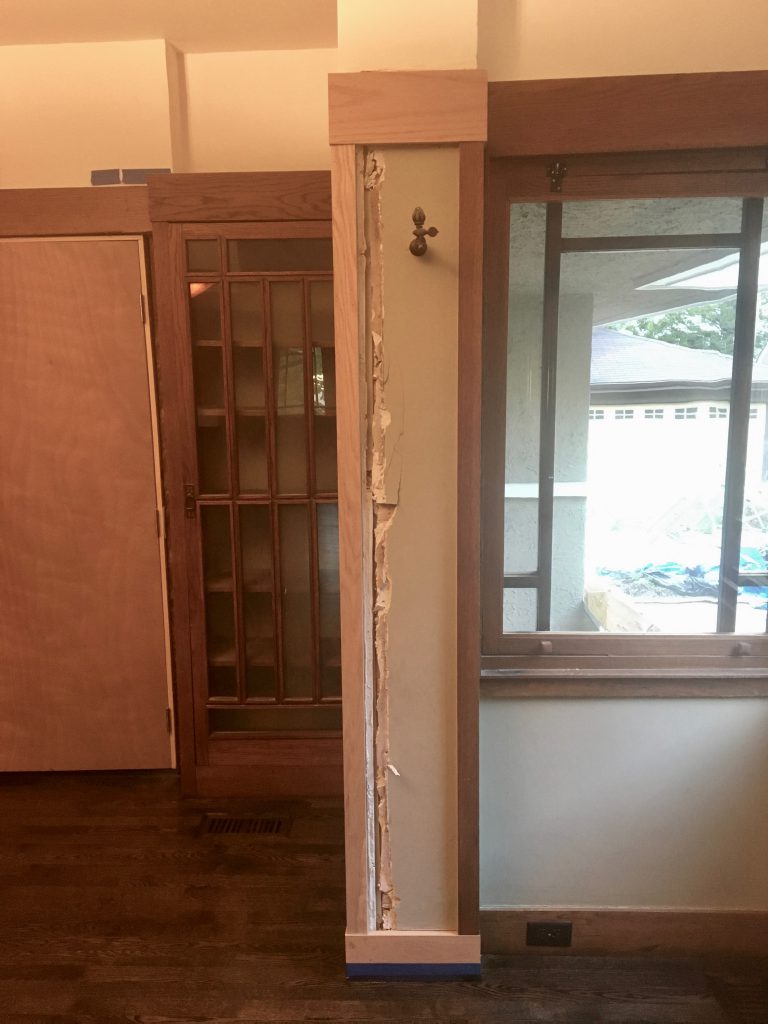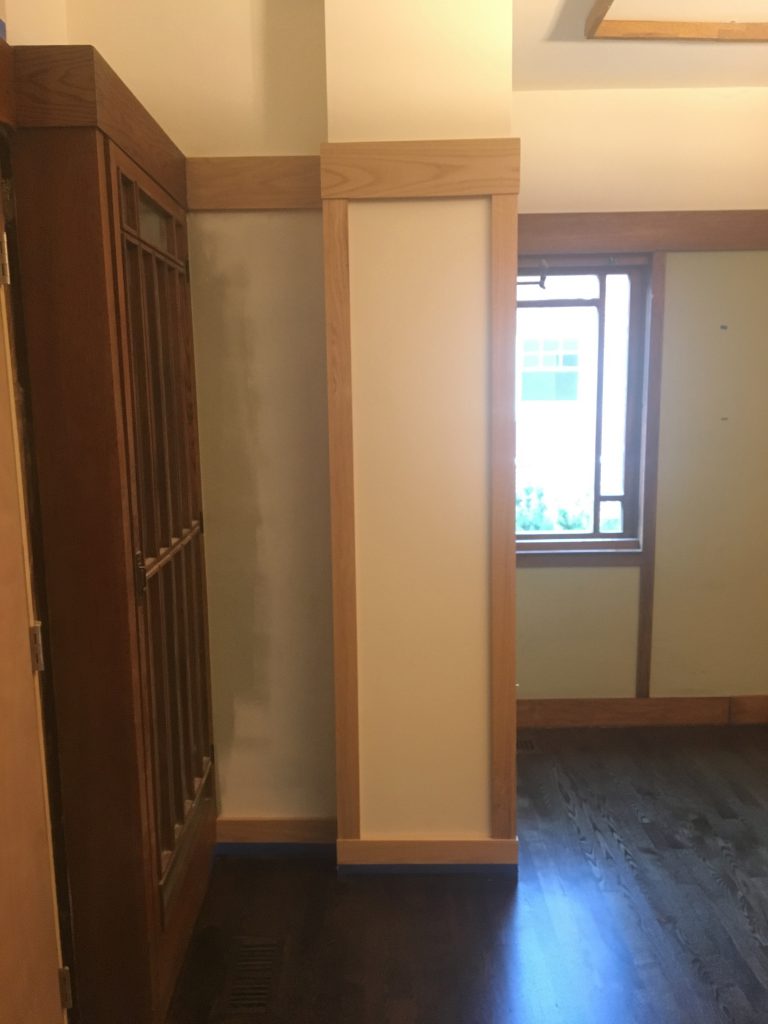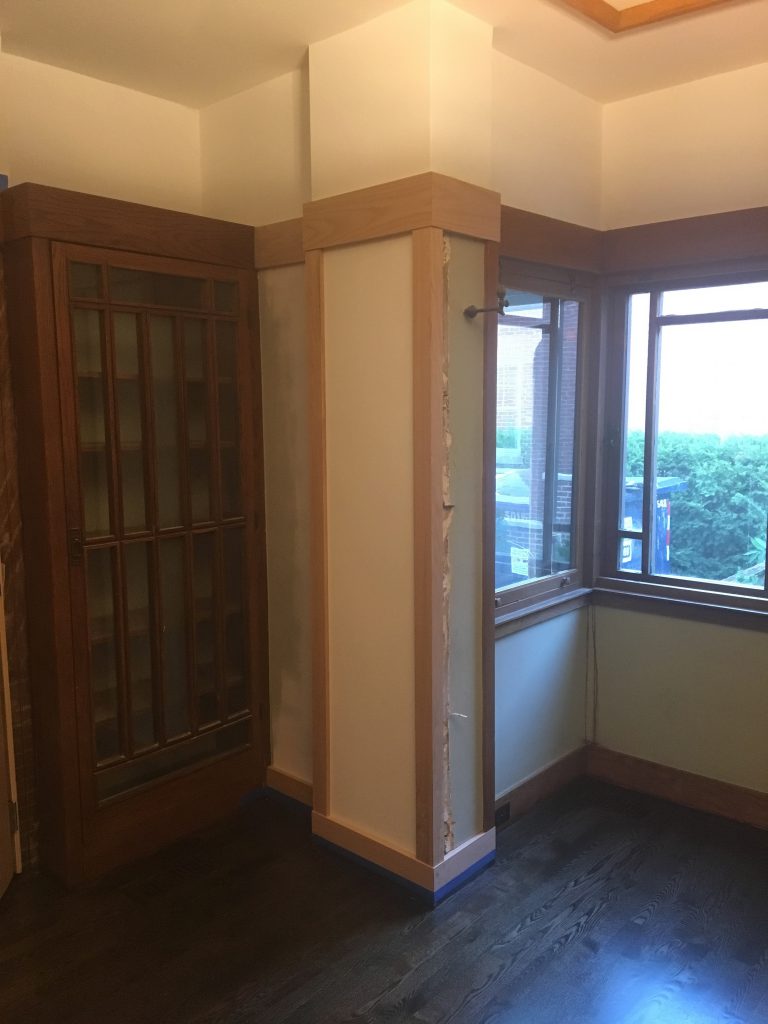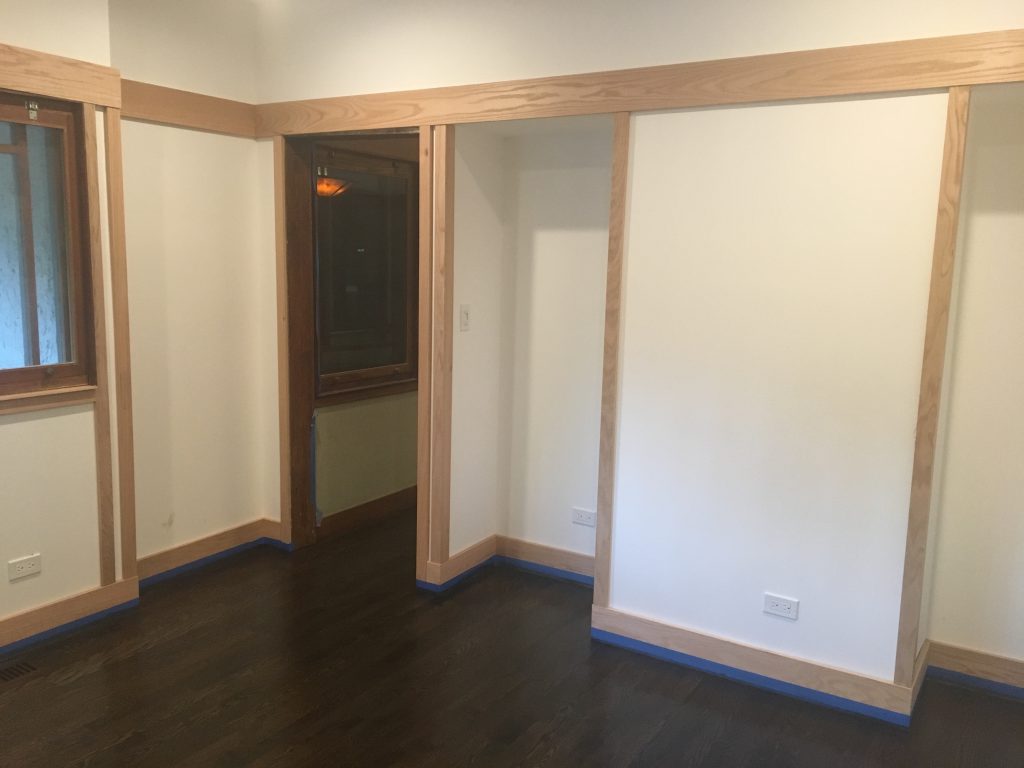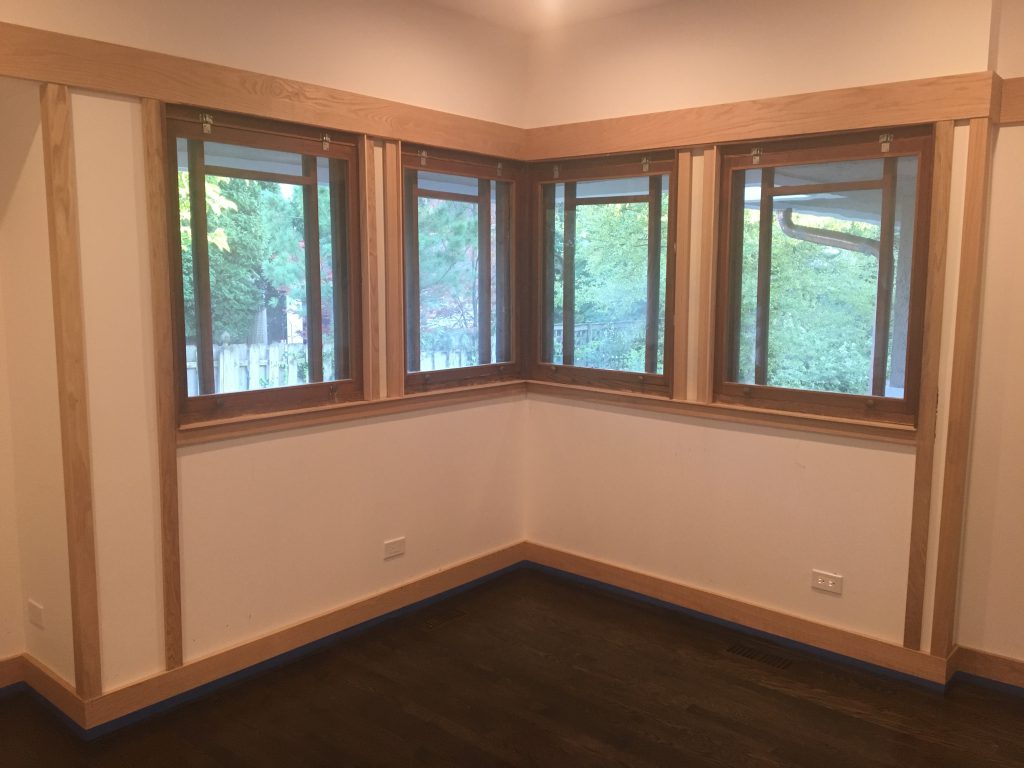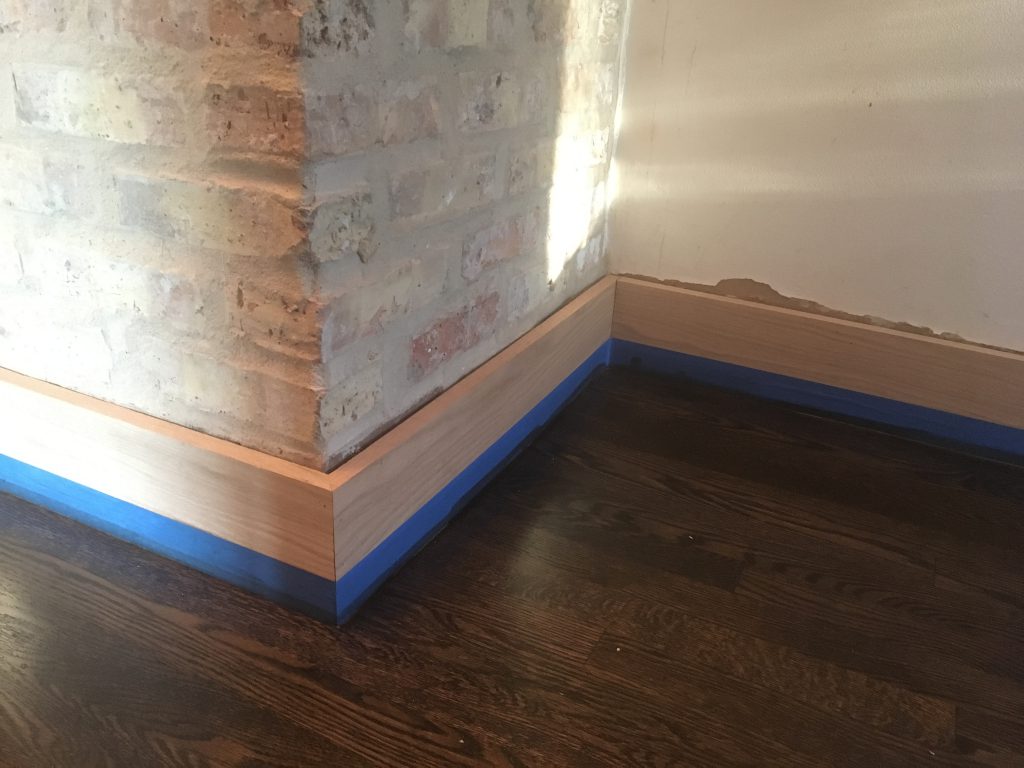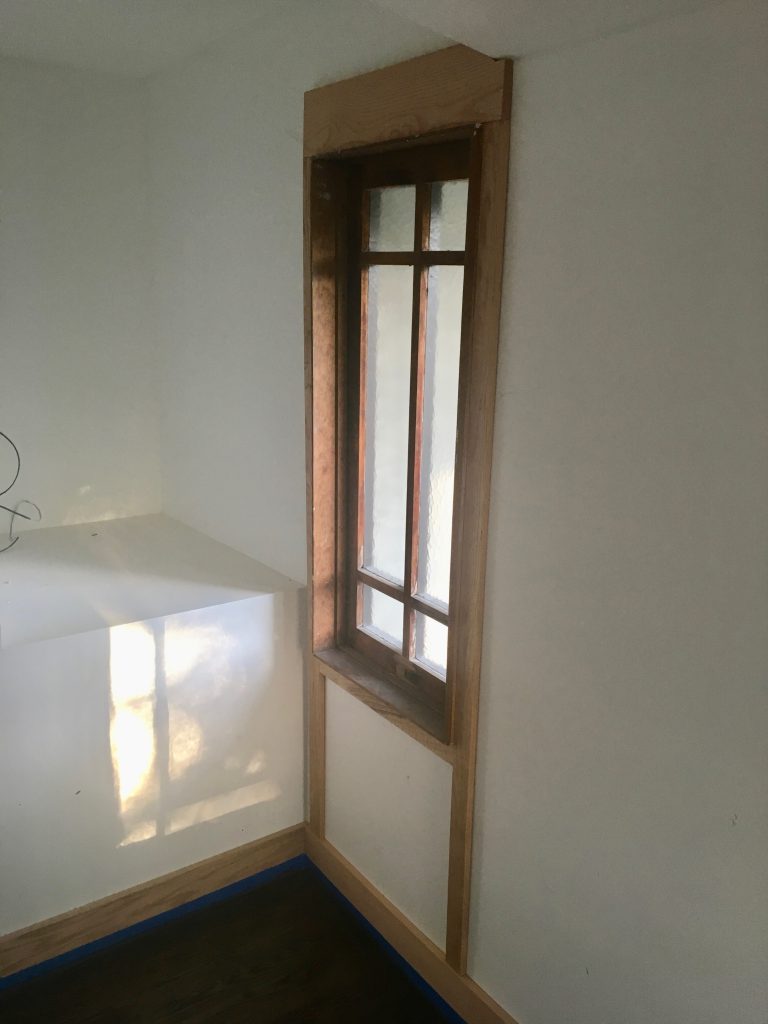 Doors have been installed (but they forgot to order a door for the office).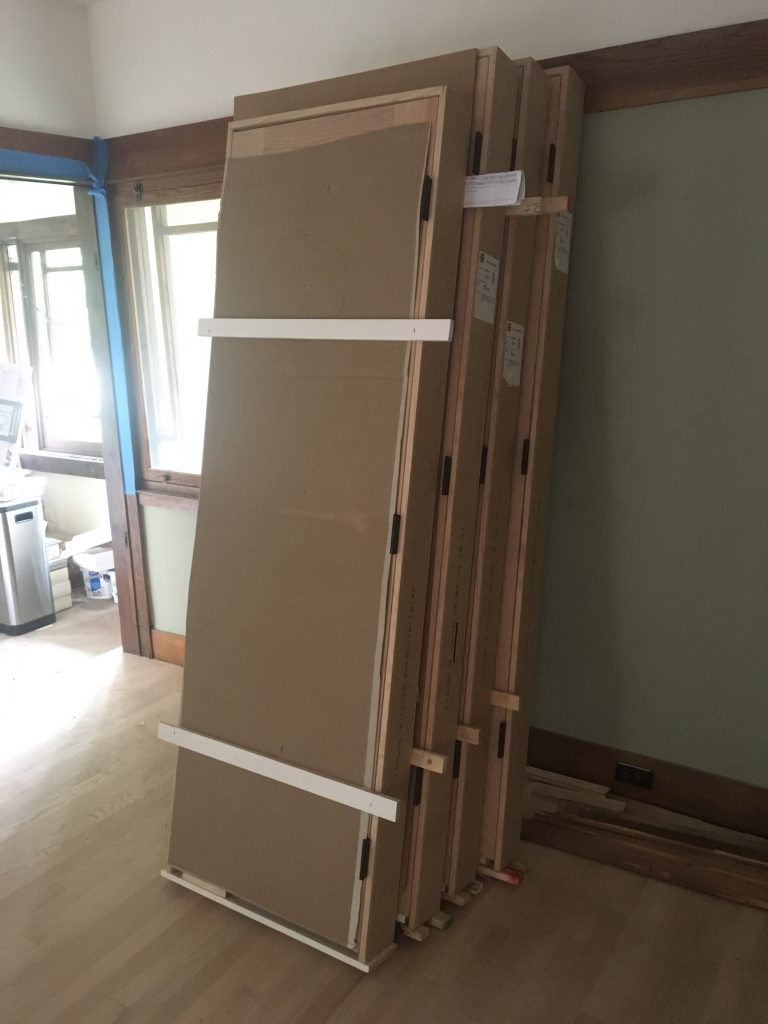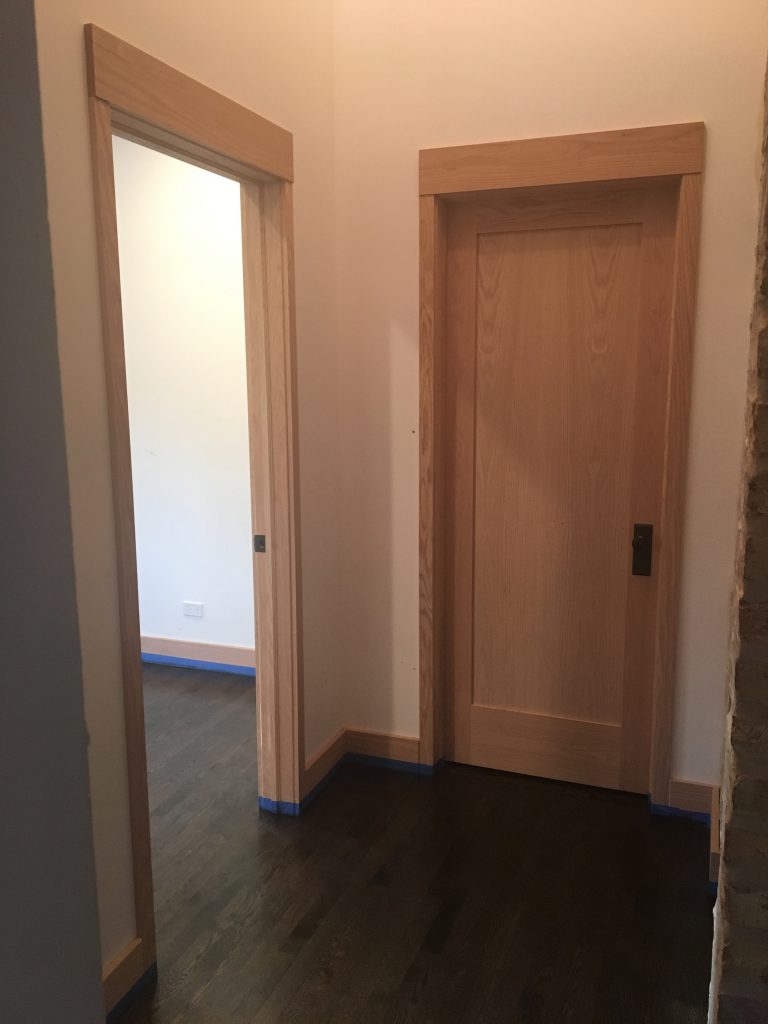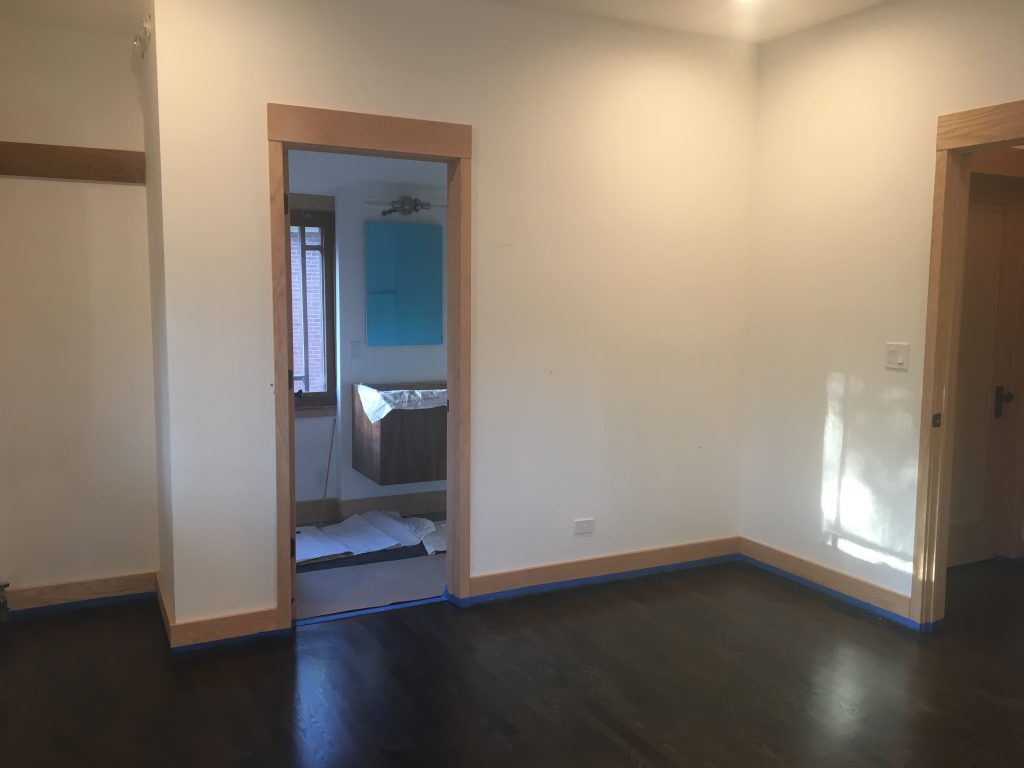 Most light fixtures have been installed.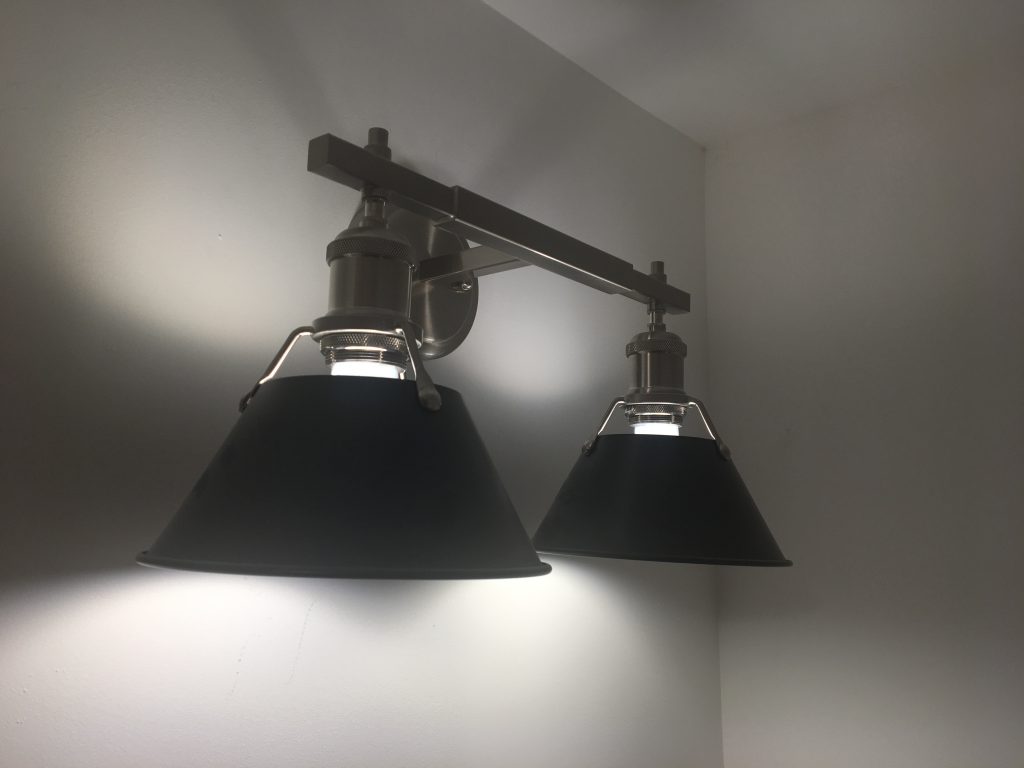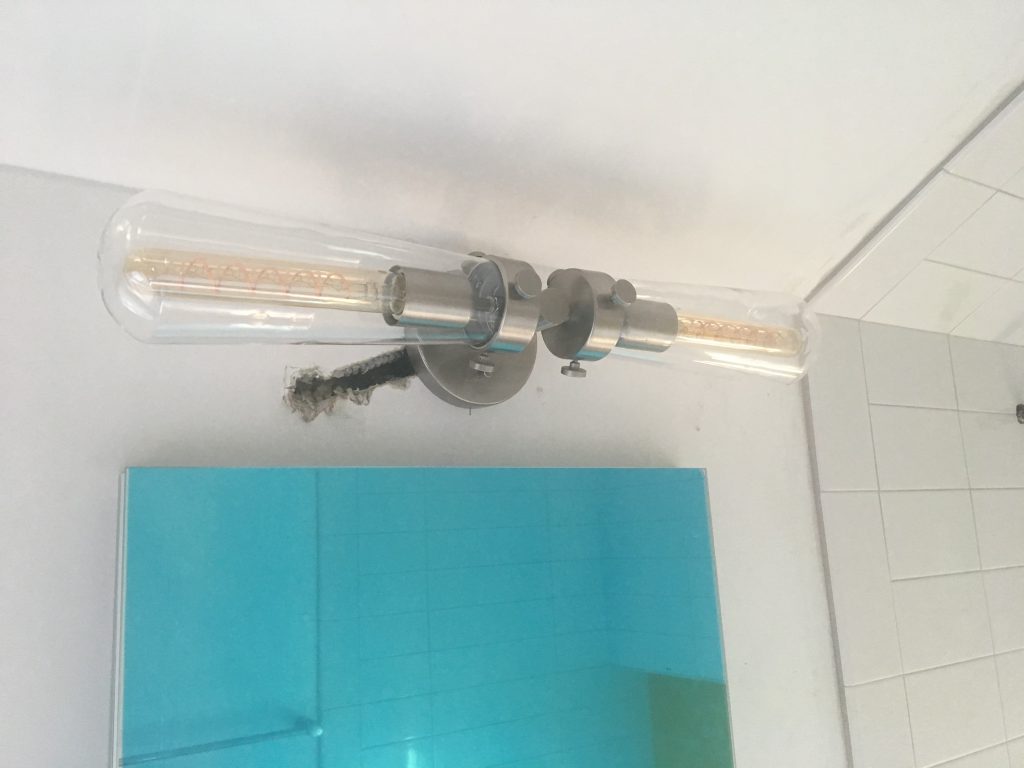 Ceiling fan has been installed in the master bedroom.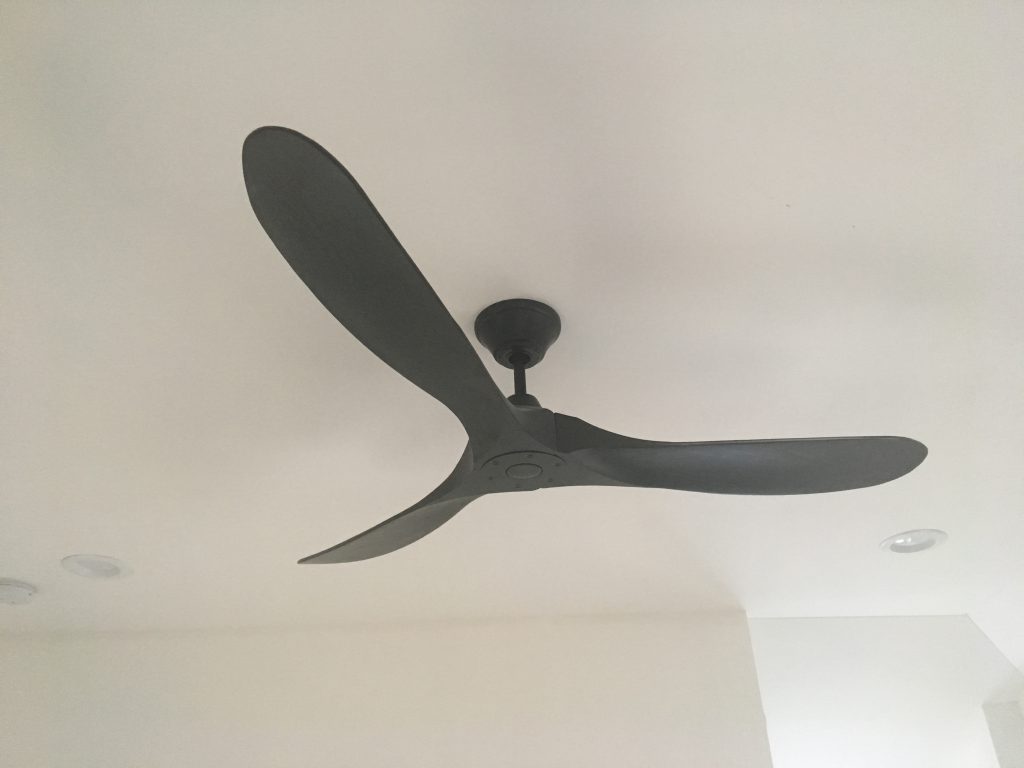 Radiators have been removed for painting.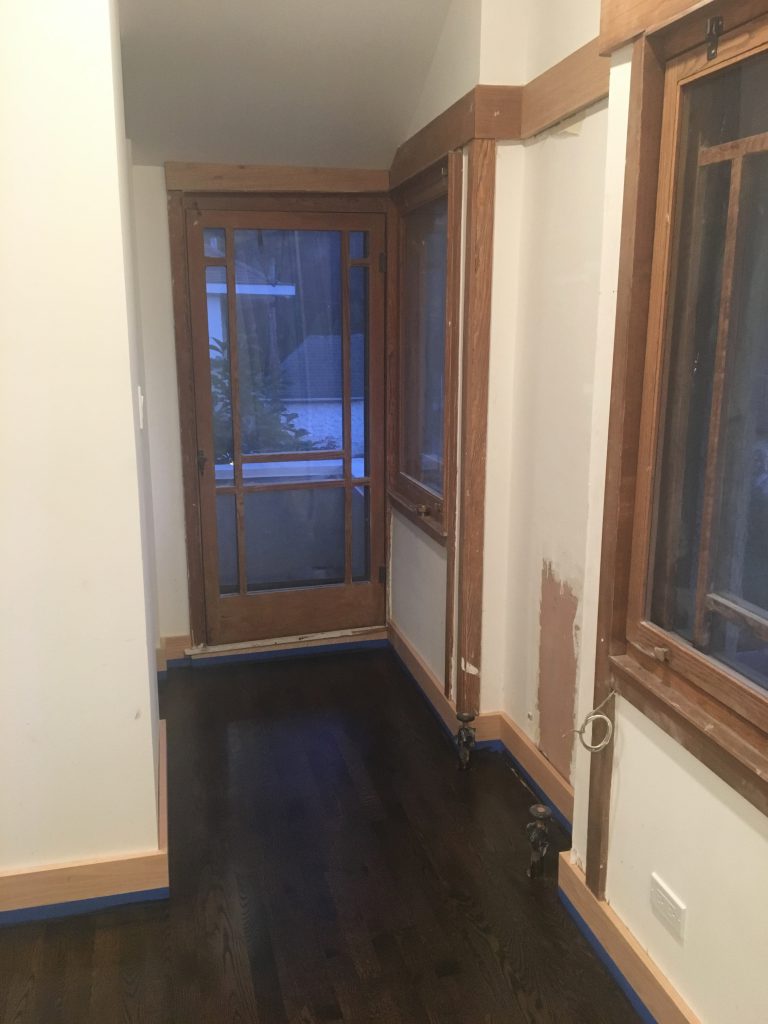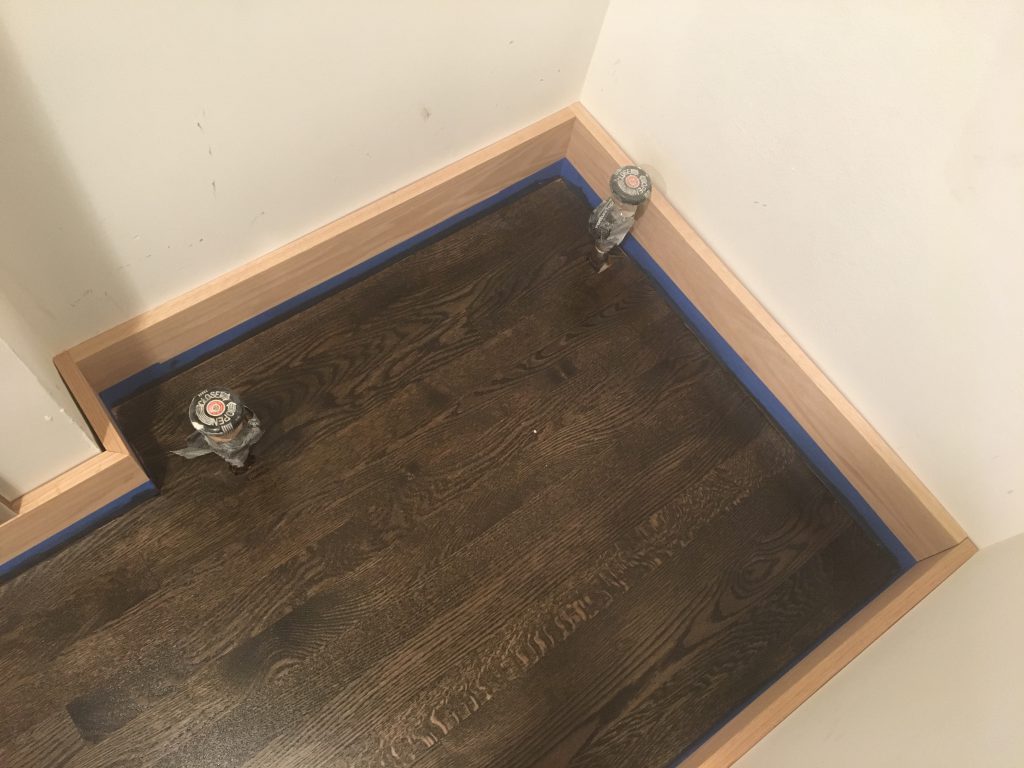 Floors have been finished!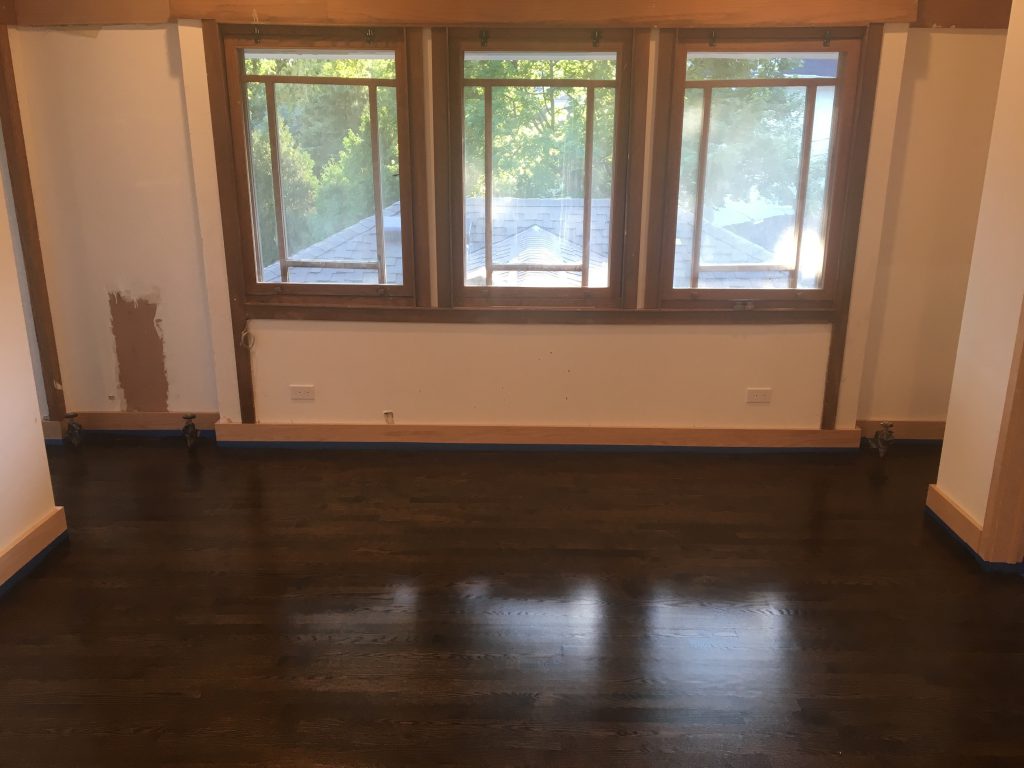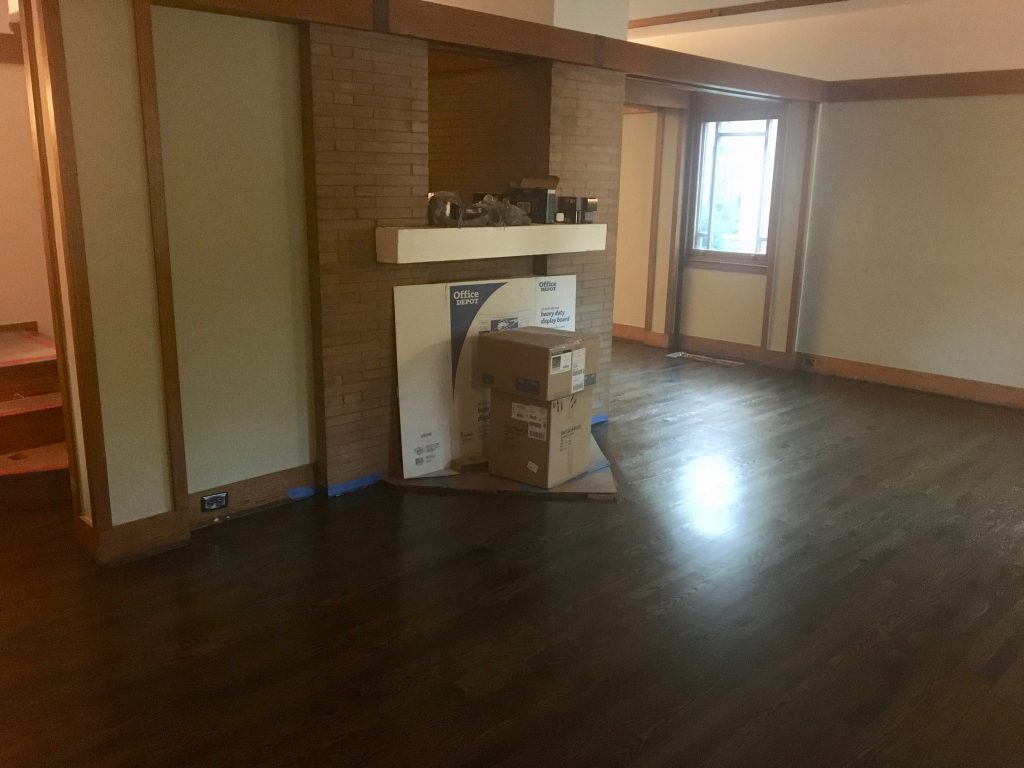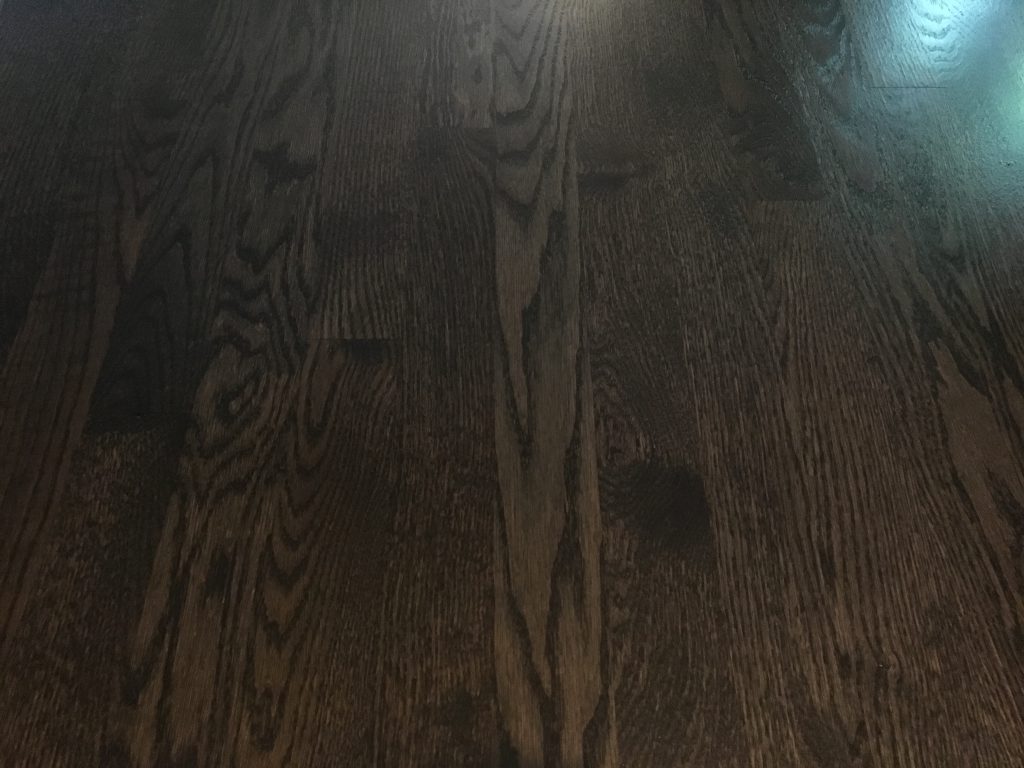 Cutting down the dining room built-in doors so that they open.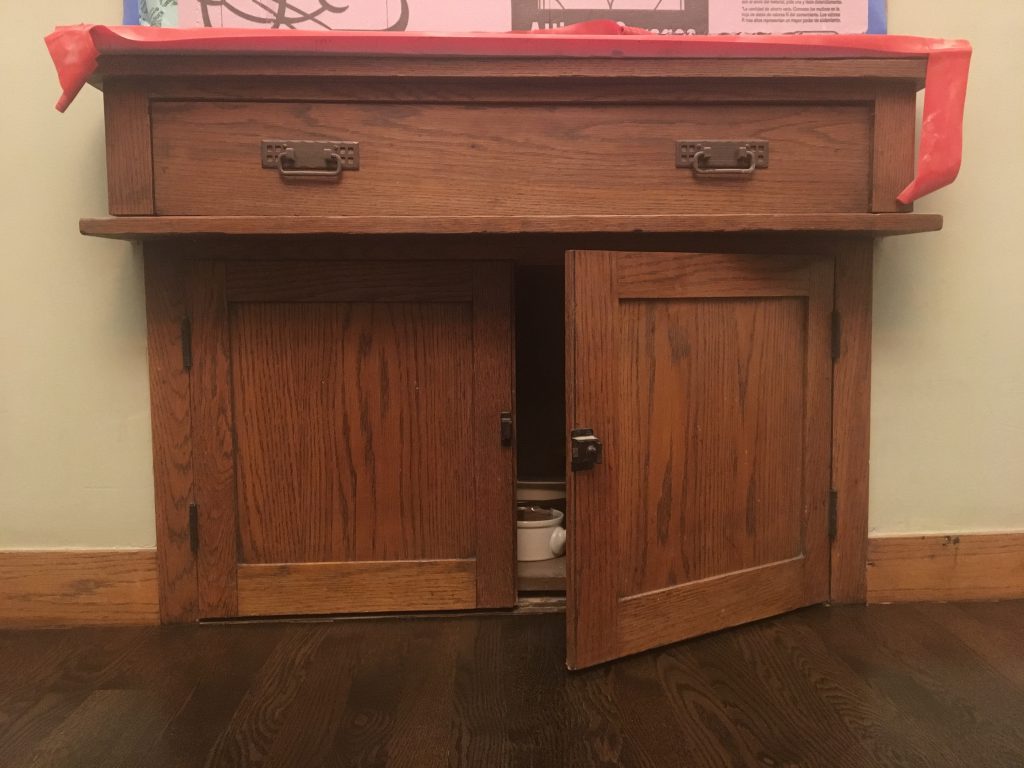 Boosted step in entryway.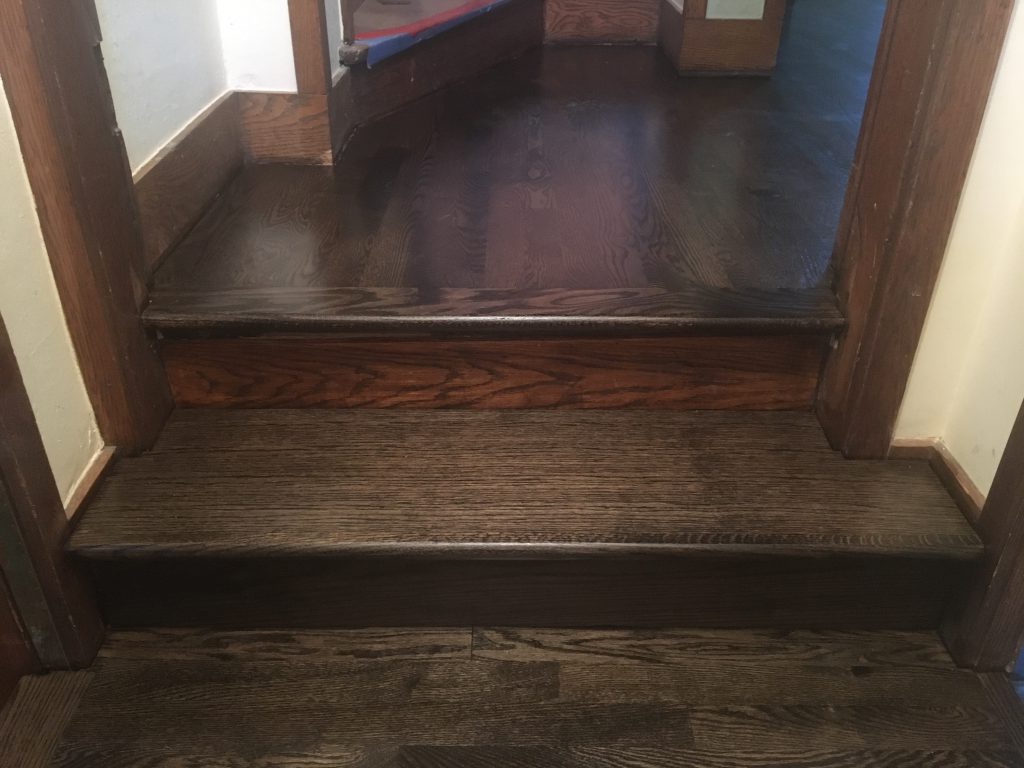 Bathroom shelves have been installed.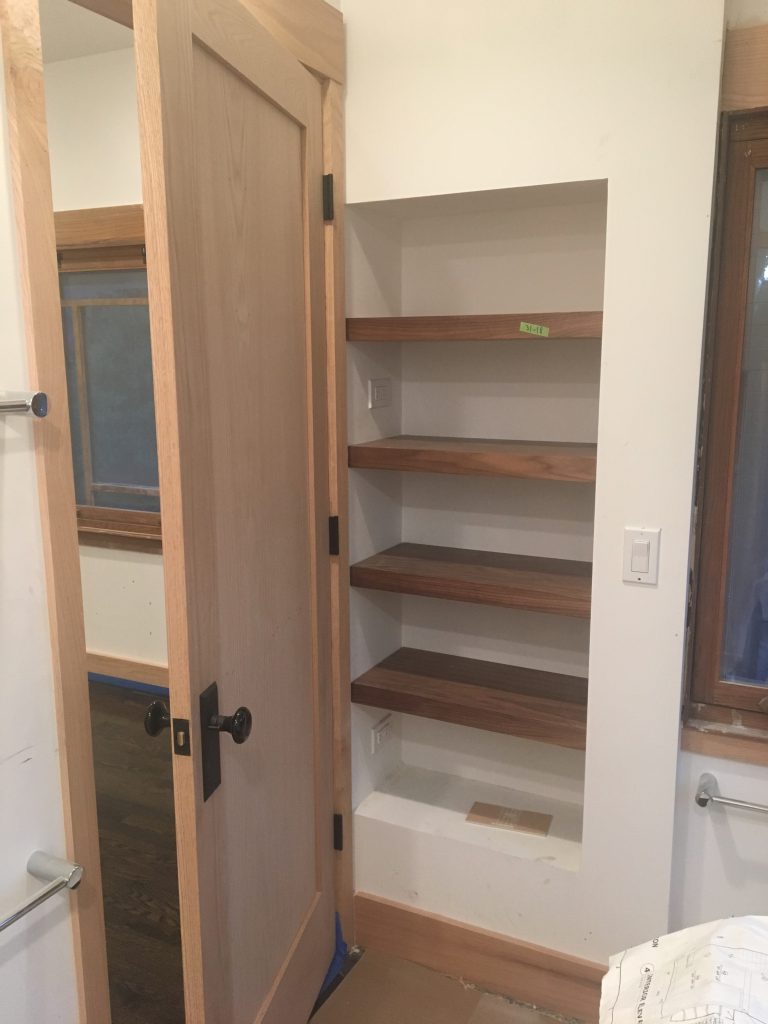 Uh oh
As usual, there are some additional glitches to overcome.
One of our three sconces was damaged in the renovation. I don't believe these were original or were significant in any way, so we replaced all of them with new light fixtures.
The powder room vanity was ordered months ago but hasn't arrived yet. It isn't expected until late October, which is after the extended permit date. The question is if we can pass a final inspection without a bathroom sink.
The radiators were removed at the beginning of August and we were told they would take 8 to 12 weeks, which means they won't return until some time in October.
Wood pieces on top of built-ins need to be addressed. These were torn up during the demolition but need to be repaired. I'm hoping to replace them with a single piece of oak plywood.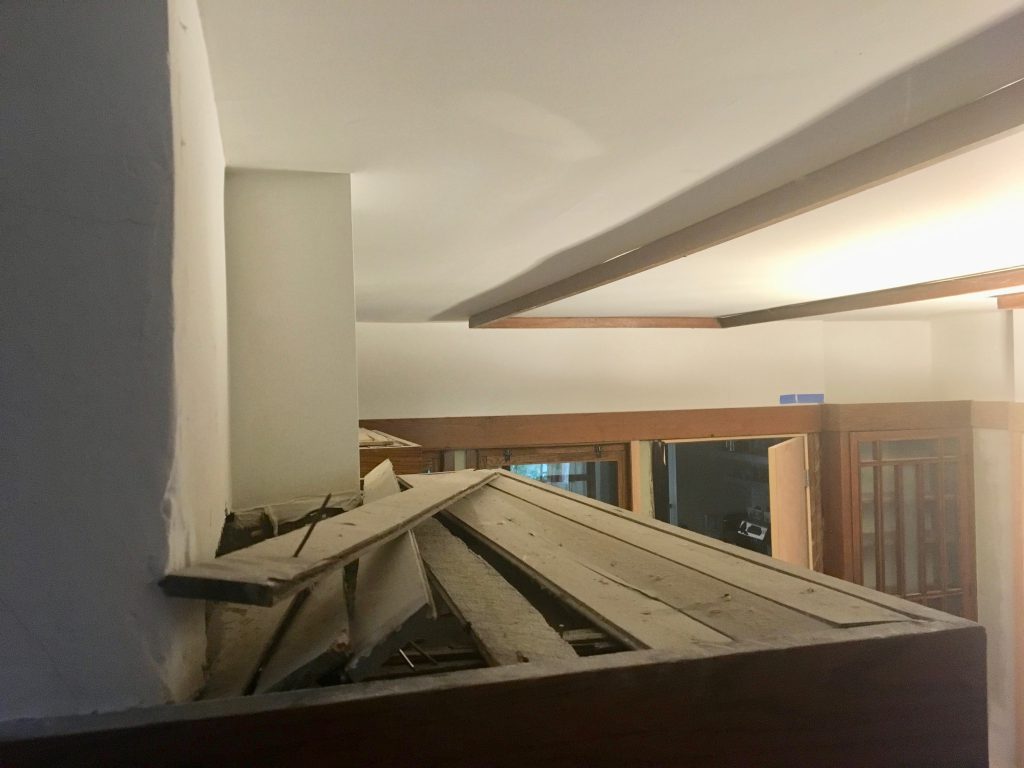 The shower door will arrive in a couple of weeks. We tried to order a shower door for the kid's bath but it wouldn't fit, so we're back to a shower curtain.
The office door was forgotten and needs to be ordered.
Stucco repair on the balcony was premature. I had the contractor proceed because rain was leaking in around the same time that the drywall ceiling was being installed in the office (former kitchen). Despite the roofer not having finished the balcony to my satisfaction, I had the stucco contractor seal things up. When the roofer returned to correct the drains, they had to damage the stucco, so now we need to pay to have it re-patched. And, they had to move one downspout, which will also need to be relocated, so I'll have to call the roofer to fix that.
Up next:
Shoe molding
Trim work between the old house and the addition
Plumbing fixtures (sinks, toilets, faucets)
Install the shower door when it arrives in a couple weeks
Finish electrical work (clean up old wiring and fix some broken outlets)
Finish installing light fixtures
Patch drywall
It's getting close and there is not much left. At this point, the work is expected to be sufficiently complete by the end of September so we can get our final inspection. A few items will remain after that; certainly into October for the powder room and upstairs radiators.