After a rain delay, the concrete contractor installed the second underpinning sections last week.
Notice the sump pumps keeping water out of the holes! You can also see how there will need to be a final section right in the middle – where the sewer pipe comes out.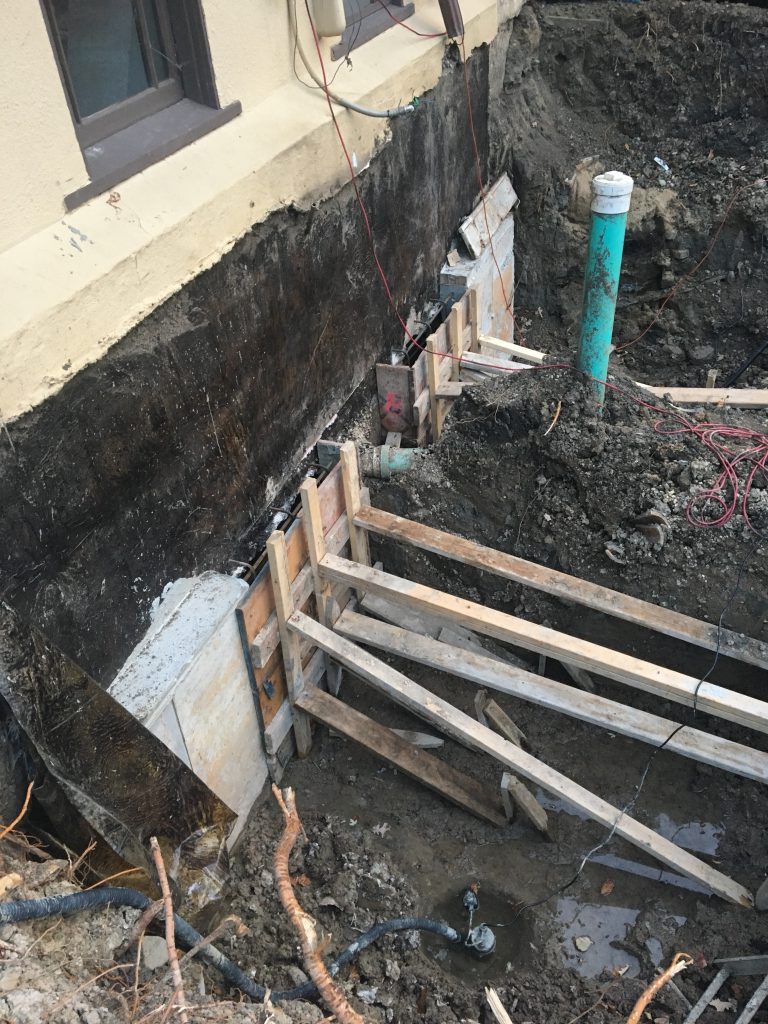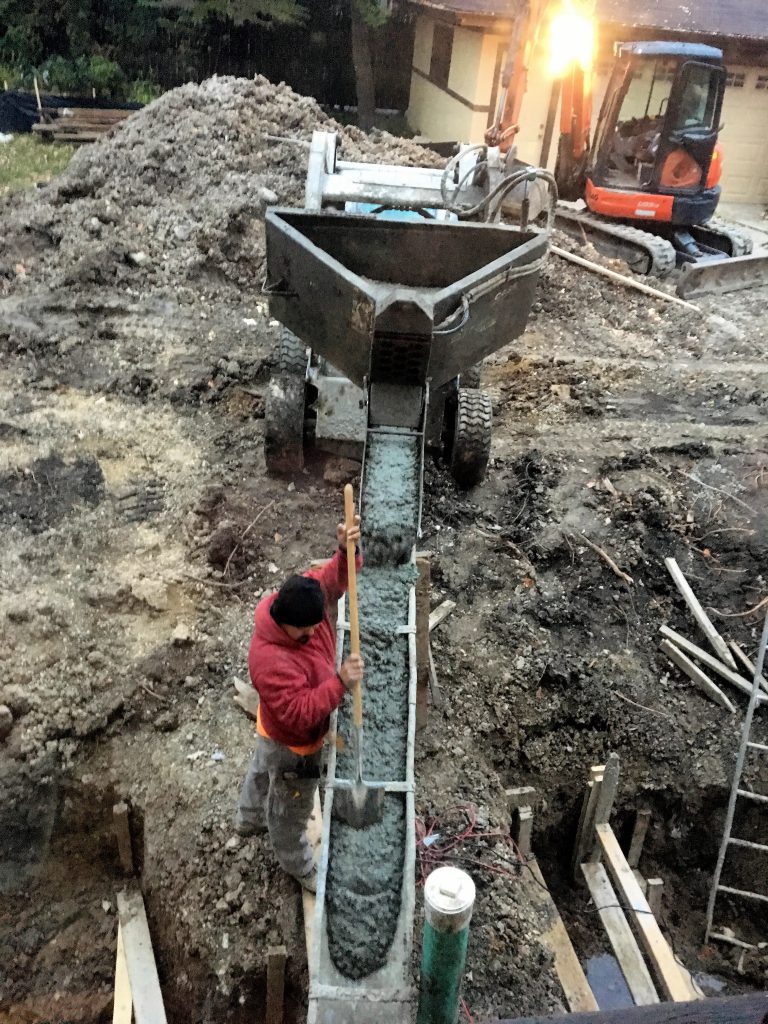 After exploring options to reroute the sewer line, we decided that the cost of installing a new line would not be worth it. While we would love to remove the lift station from the back yard, having a man hole cover isn't $18k bad.
When the concrete contractor went to install the final underpinning section, they discovered that the sewer line was cast iron. Since this will be encased in concrete, it needed to be upgraded to PVC (or another $2,800 for anyone keeping score).
The pipe extends out of the old house into the basement of the addition. It will come out under the new basement stairs, so it shouldn't be in the way.
To install it, they put a hole in our slab to uncover the old one so they could make a new connection. They also removed the old floor drain.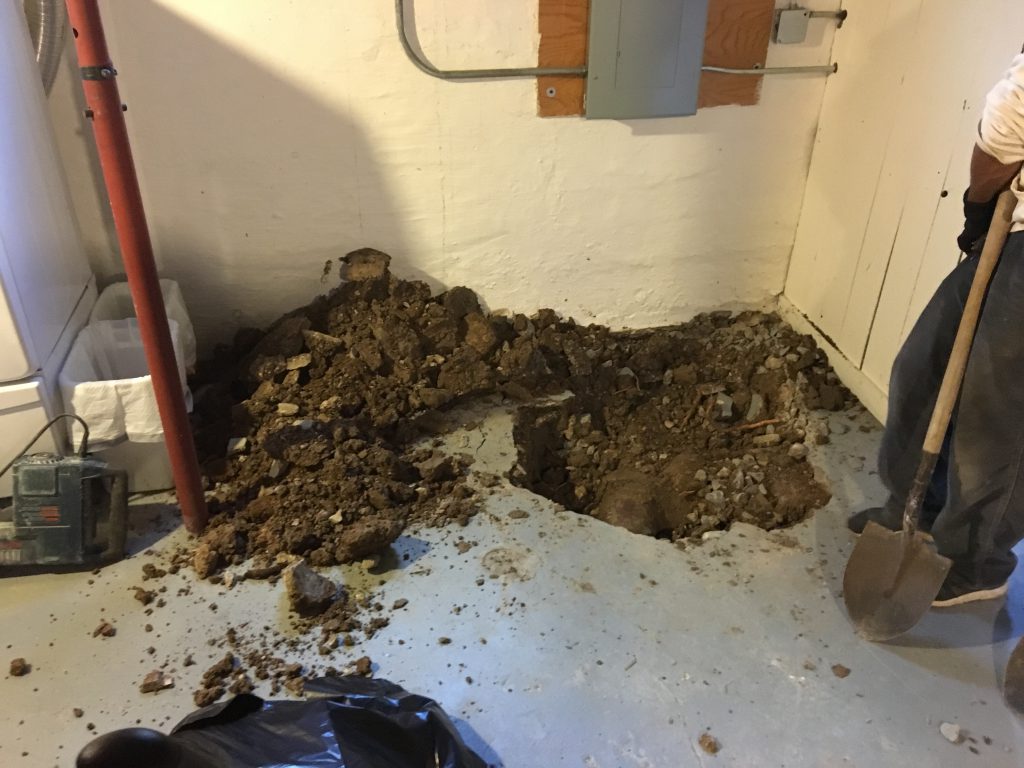 Here is the finished product and new clean out. (They will have to patch it.)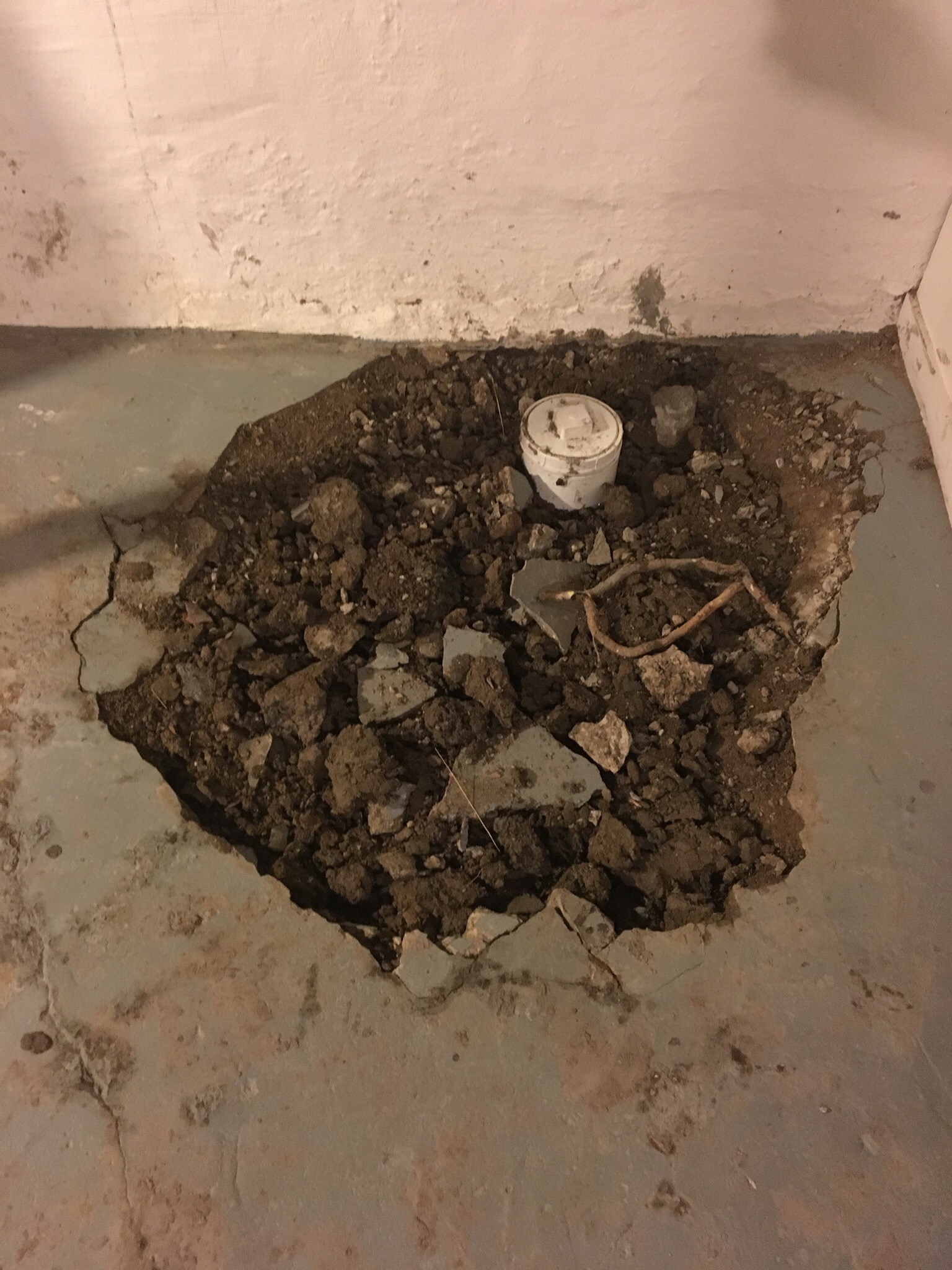 Today, work continues in the snow!