The footprint of our addition is taking shape now that the underpinning is complete. The footings are formed and ready for concrete this week. The basement walls should be going in next week.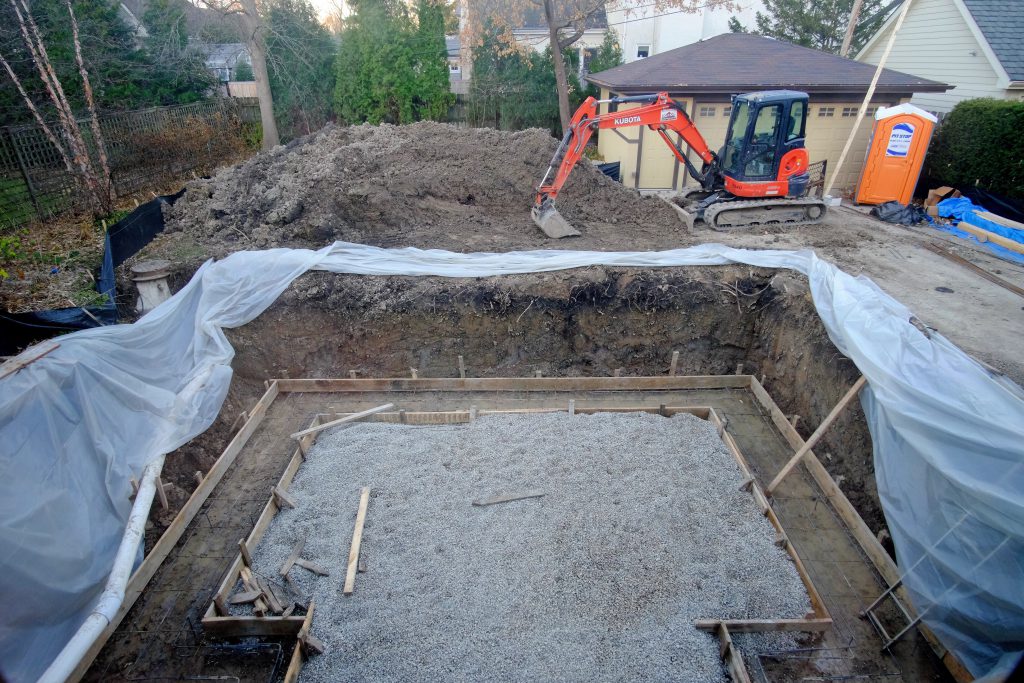 The reason for the "pinch" shape is to tie into the aesthetic of our existing house.
The right rear corner of our house (from perspective of the photographer) has a "cut out" with windows. If we went straight back without the pinch, we would lose our dining room window.
To the left is our existing kitchen. While it lacks a cut out, it has a bank of windows that we don't want to lose.
We felt that this plan would maximize space, define the addition, and match the architectural aesthetic of the home.
The "pinch" portion of the addition will house stairs down to the basement, and serve as a hallway back to the new kitchen. We'll make use of that hallway with a coffee bar, cabinets, and wine storage.
Mechanicals (sump pump and ejector pit) will be tucked under the stairs, leaving the larger basement space open for bed, bath, and laundry.
The larger main floor space will be the kitchen and mud room. A new outside door will be located on the right close to the garage, and will open into the mud room. The kitchen and island take up the rest of the addition, with a bank of windows looking straight back into our yard.