Work has been stalled for over a month. We had been hoping to have the slab poured before the end of last year, but the weather didn't cooperate.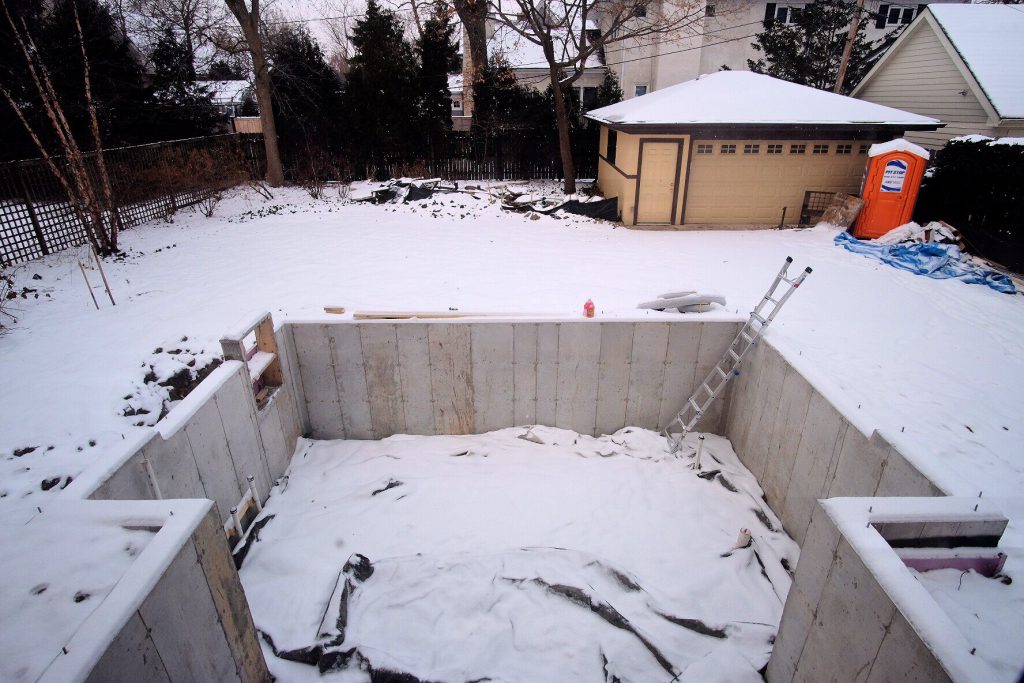 After several attempts on milder days, the concrete crew wasn't able to complete the work. In cold weather, concrete takes longer to cure, and it is essential that the temperatures don't drop and freeze the concrete while it is curing. Despite insulating the ground, it still froze.
So, our contractor decided to move ahead and start framing the addition anyway. The lumber yard delivered the lumber this morning, and the carpenters are scheduled to start early next week.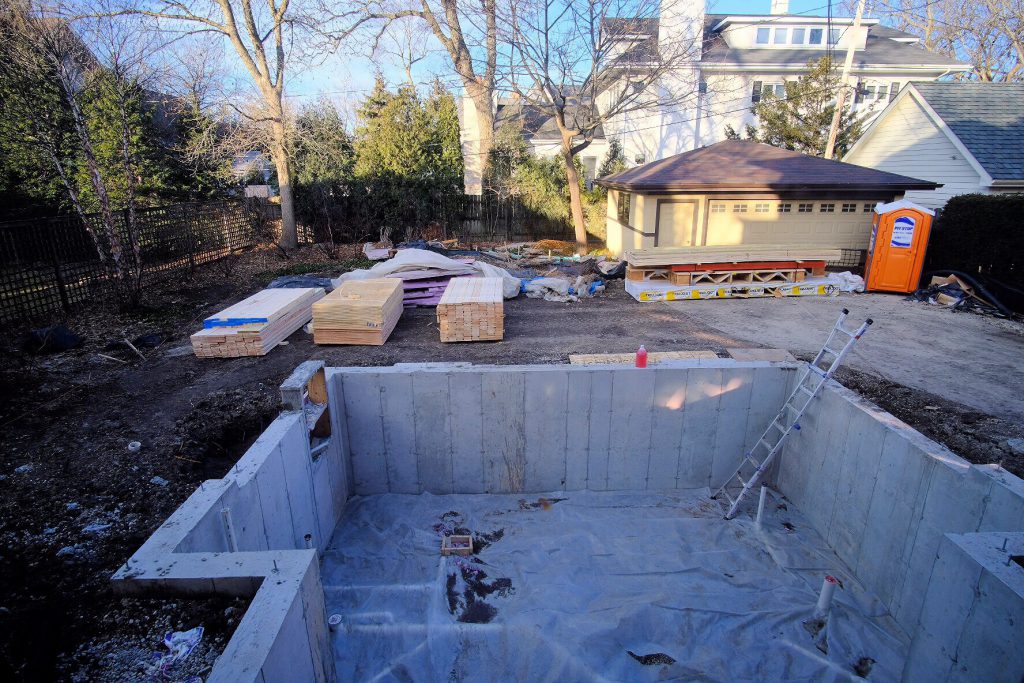 Somehow, they are going to then pour the slab later. There will also be a temporary structural beam installed to support the framing of the addition until the work can continue in the basement.