Despite the snow and cold, the carpentry got underway last week, and we finally have some visible progress again.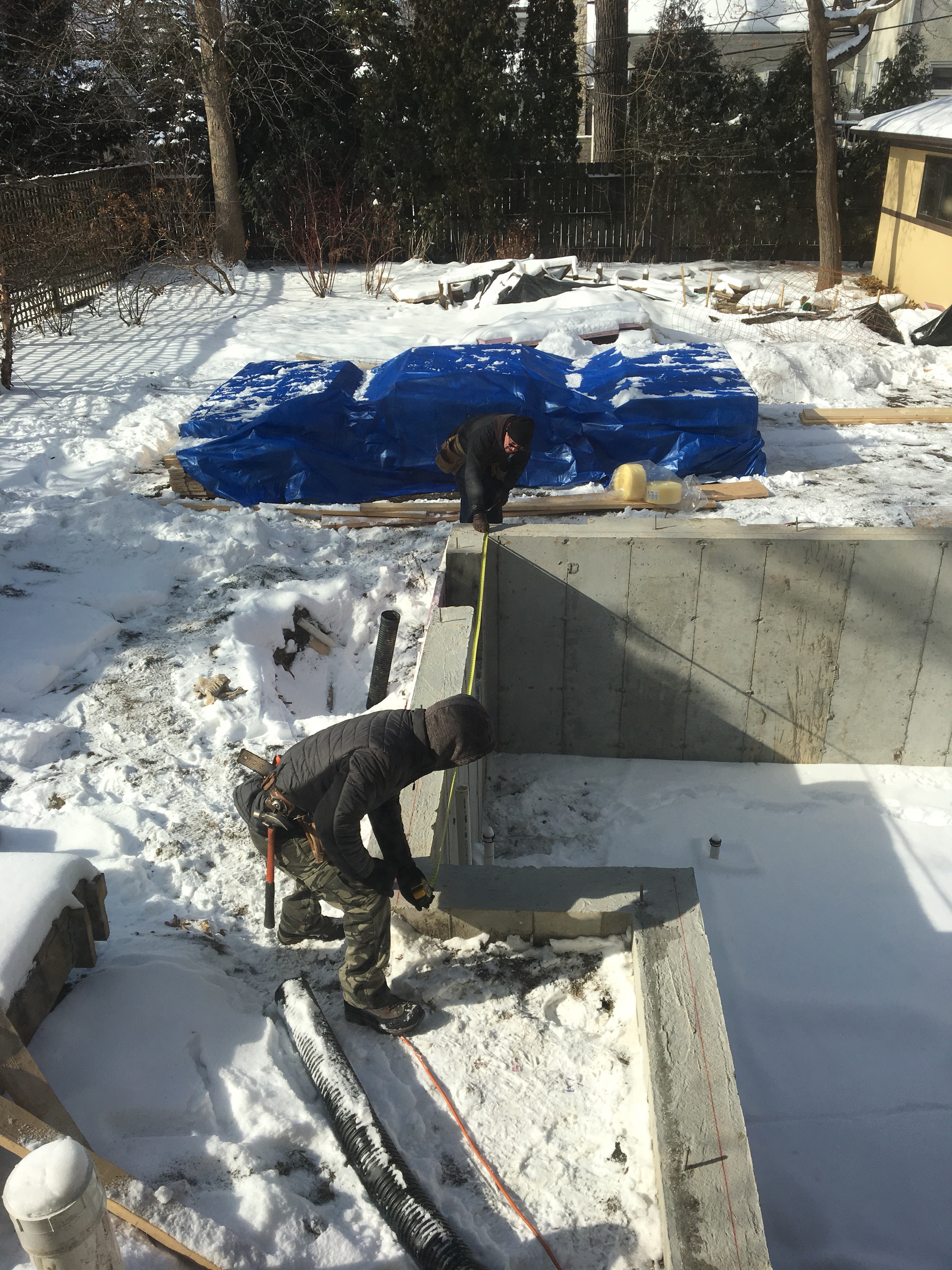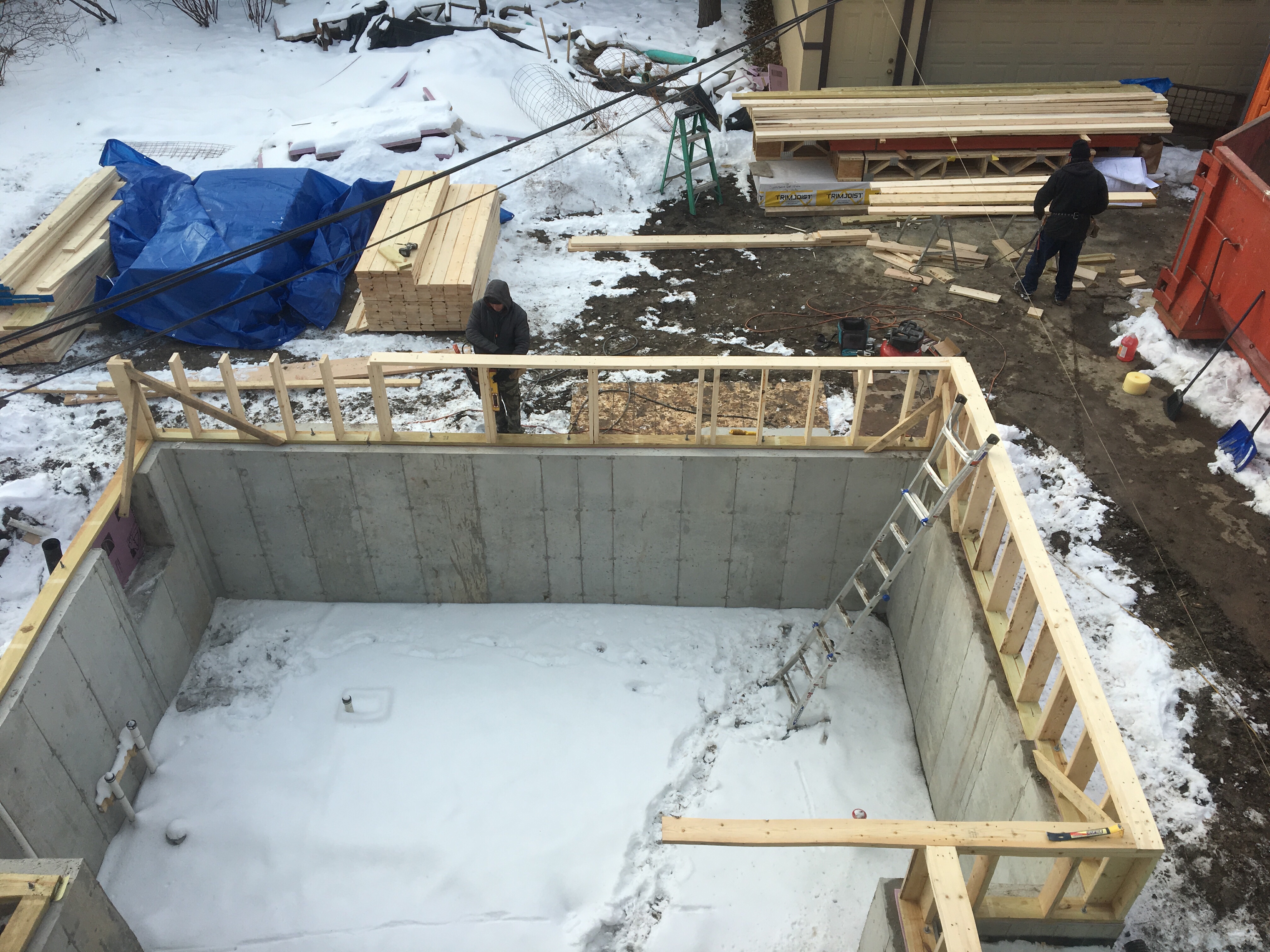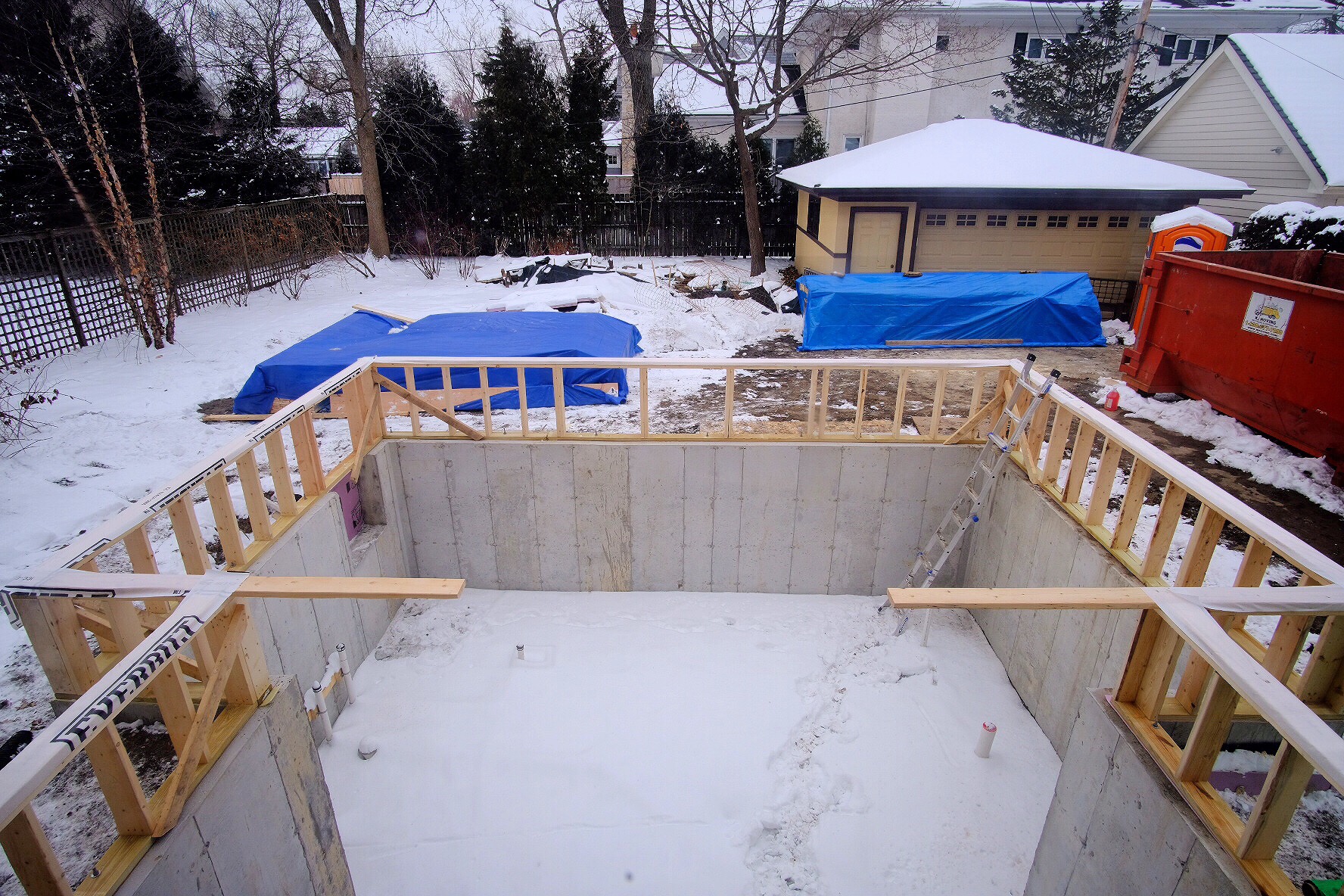 The plan is for a a basement wall to be load-bearing, but because it cannot be built yet, the carpenters installed this temporary LVL beam so that the floor joists have something to sit on.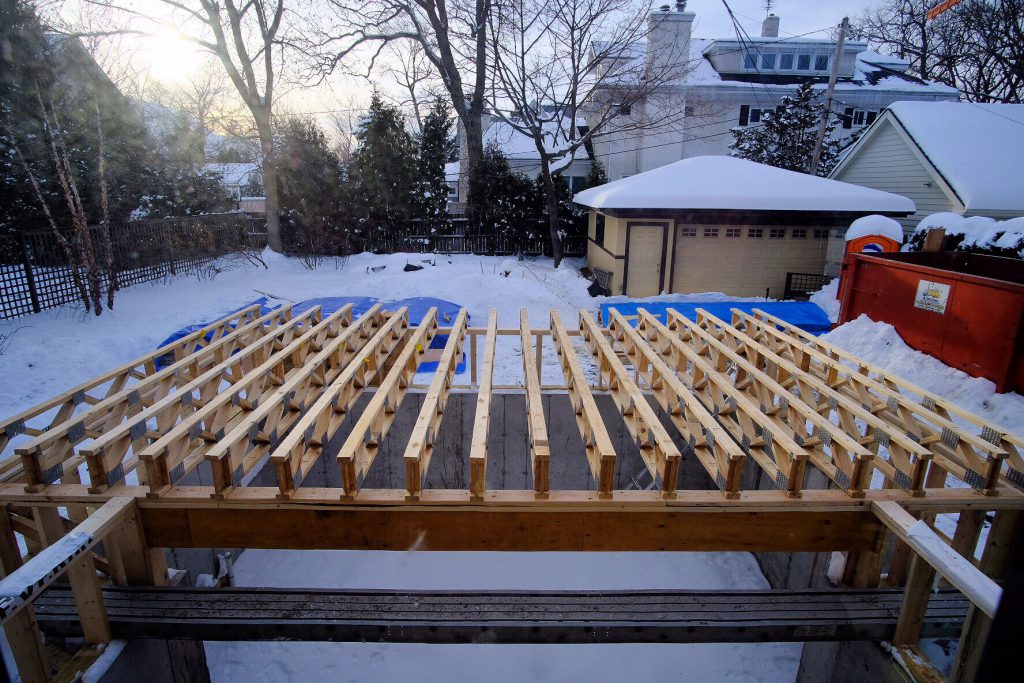 The three square holes are basement windows.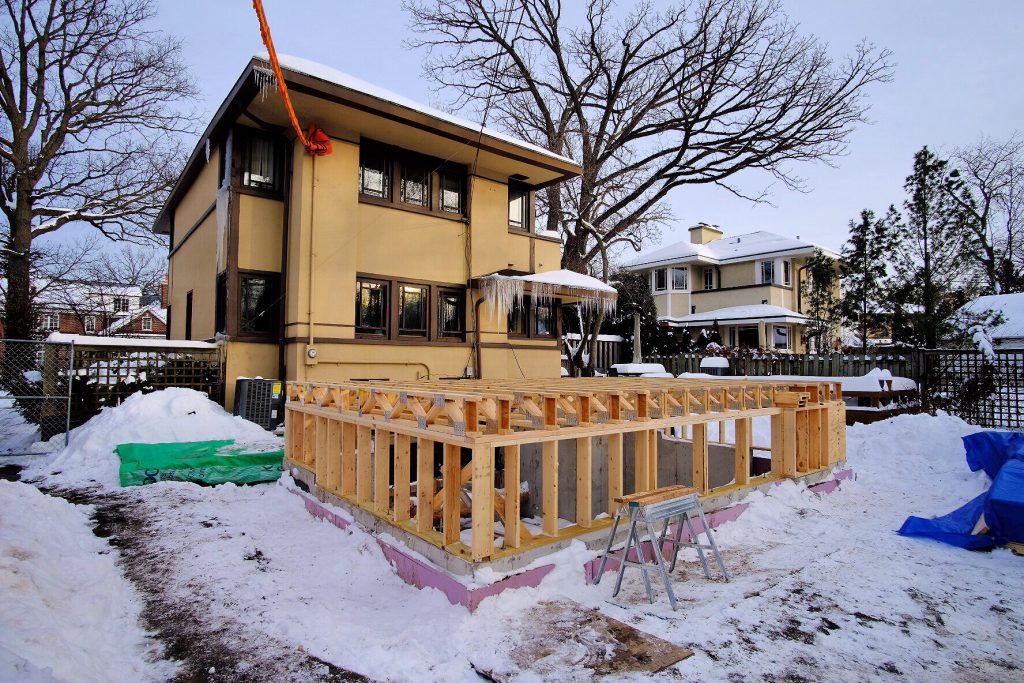 It's going to be very interesting to see how they complete the upper-level framing, then come back to finish concrete and framing for the basement when the weather improves.