After looking at bare framing for months, it is a dramatic change to see the walls finally insulated and covered with drywall!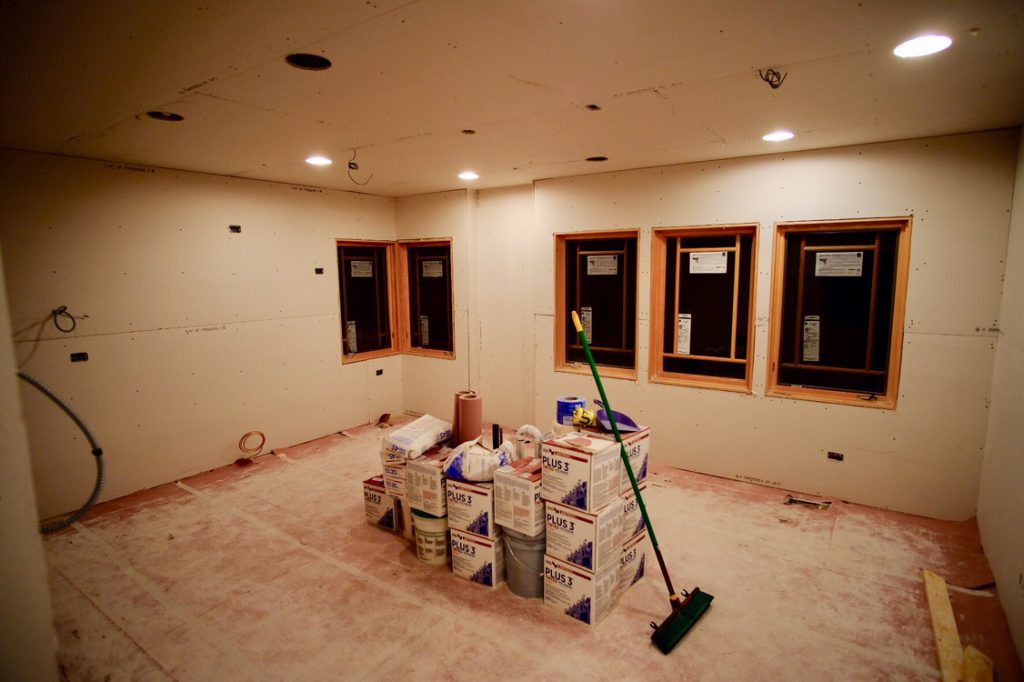 We caught a few minor issues and made a few last-minute changes before the drywall went up.
– Outlet and separate circuit for second sump pump
– Damaged outdoor water spigot repaired
– I had an opportunity to run speaker wires for in-ceiling speakers in both the kitchen and basement.
– The old dryer vent re-routed (it was venting into the addition).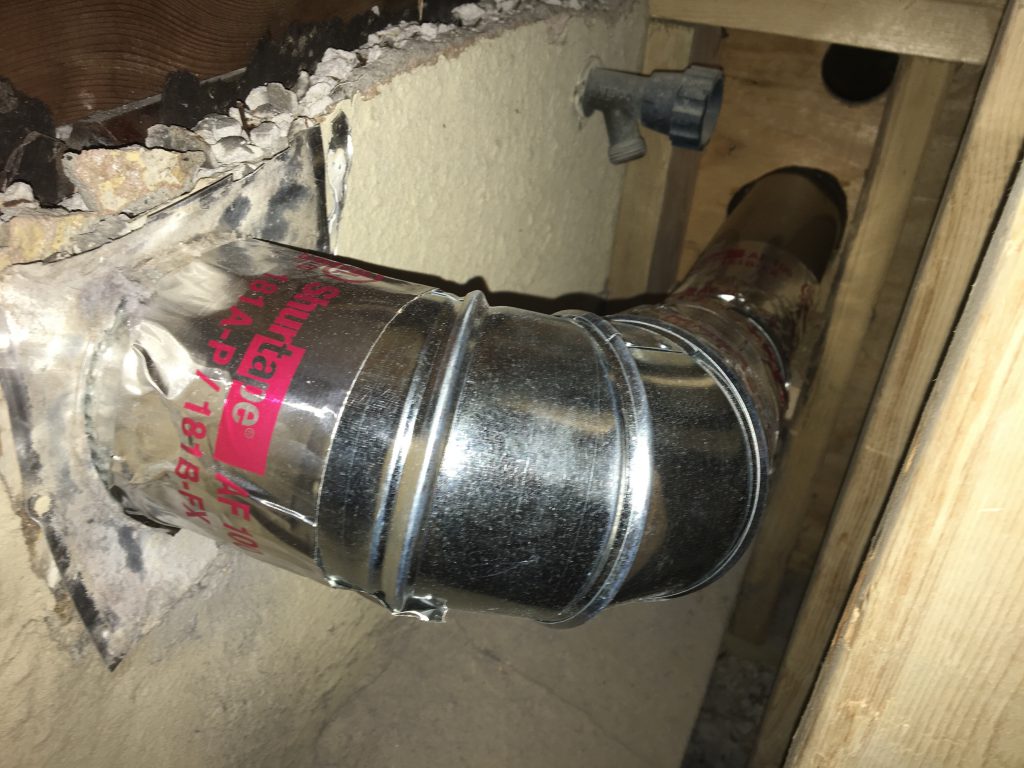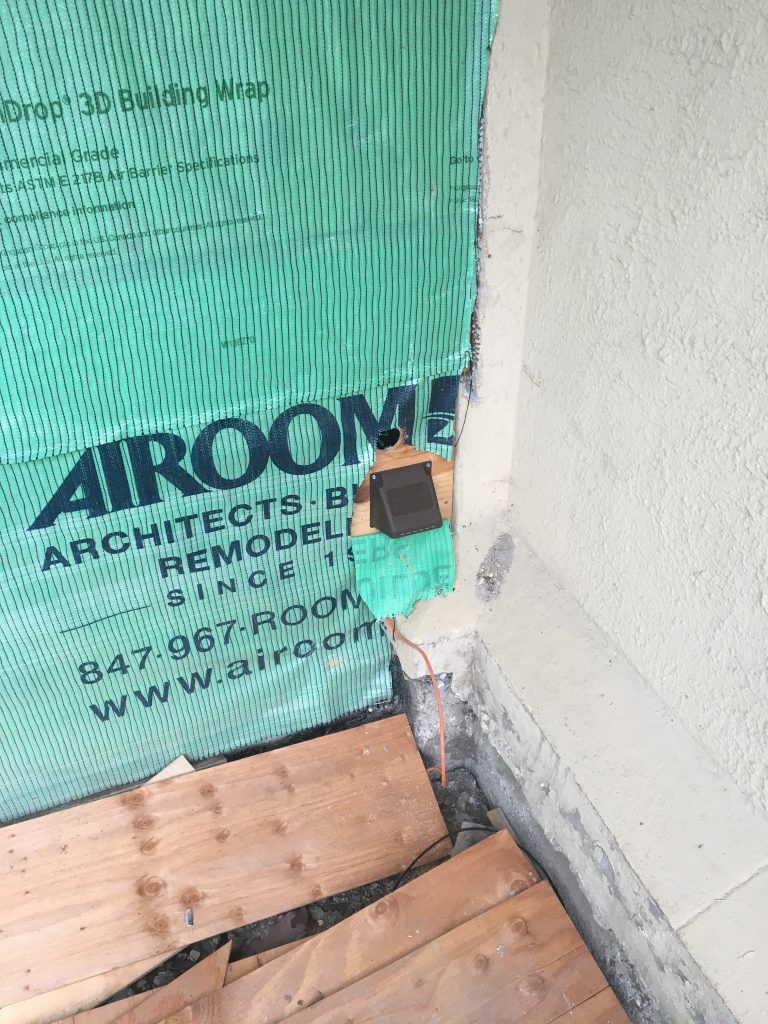 – Outside natural gas line was missing. We were considering using this for a grill. Now, with our flooding problems, we might instead use it for a generator that will keep our sump pumps running in the event of a power outage and simultaneous storm.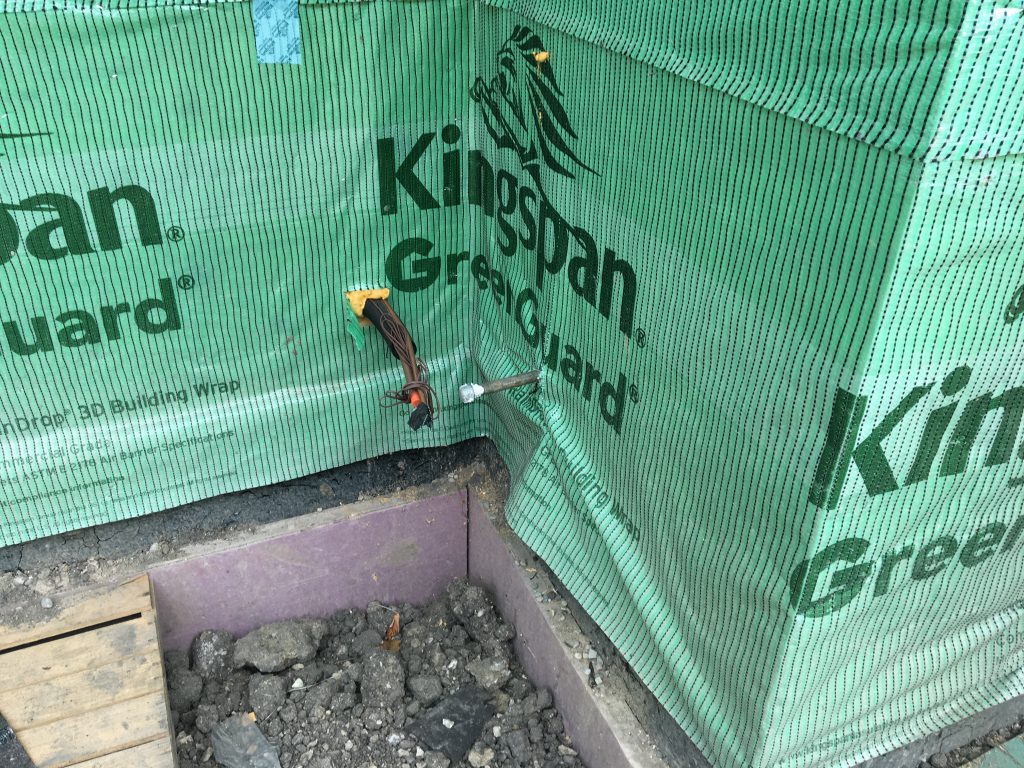 – Hot and cold water lines were swapped. I fortunately noticed this while watering the flowers, and found that I was watering them with hot water!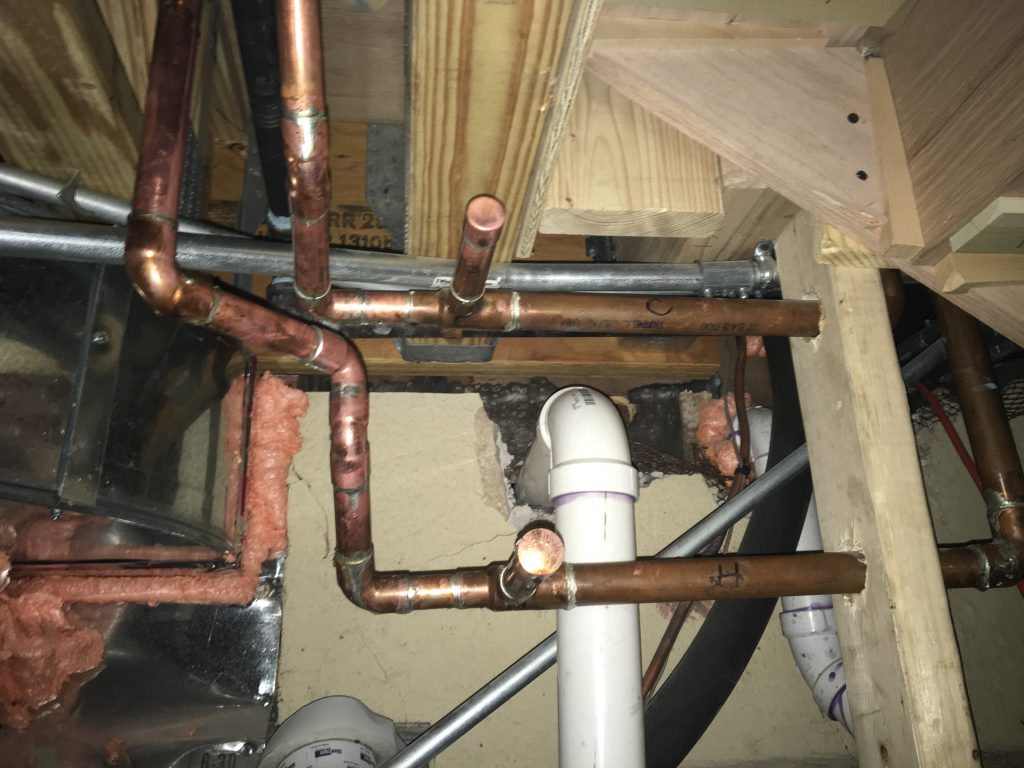 – Missing light switch for the hallway into the addition was added.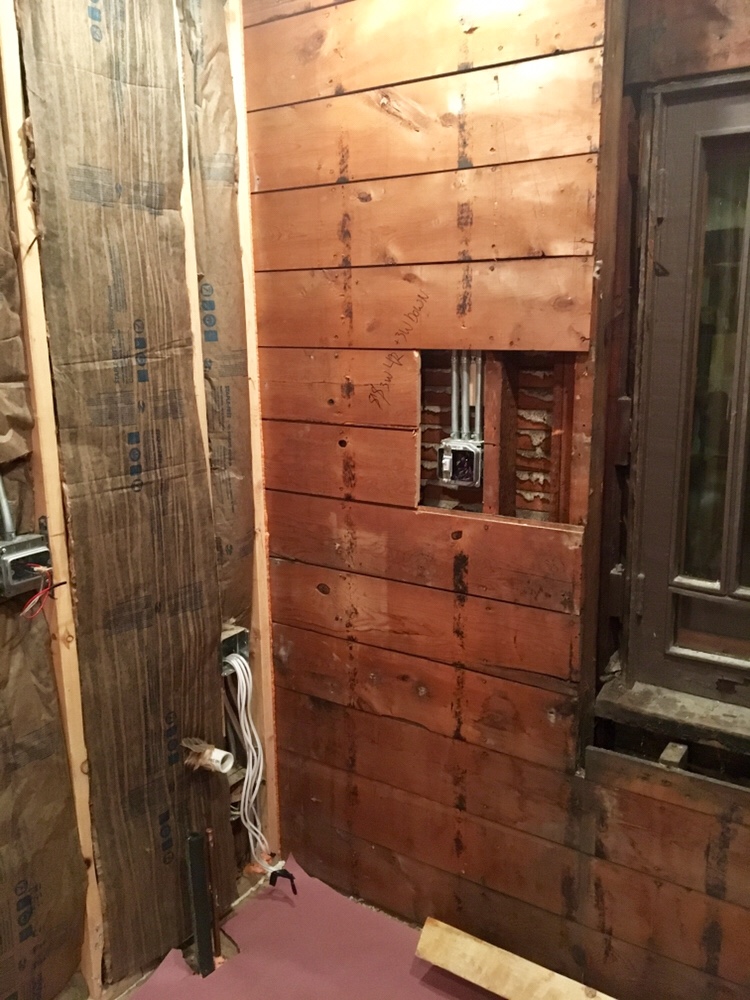 – Television-height outlets added for two possible TV locations. We couldn't decided on which wall to use, so our contractor solved the problem by installing them on both walls!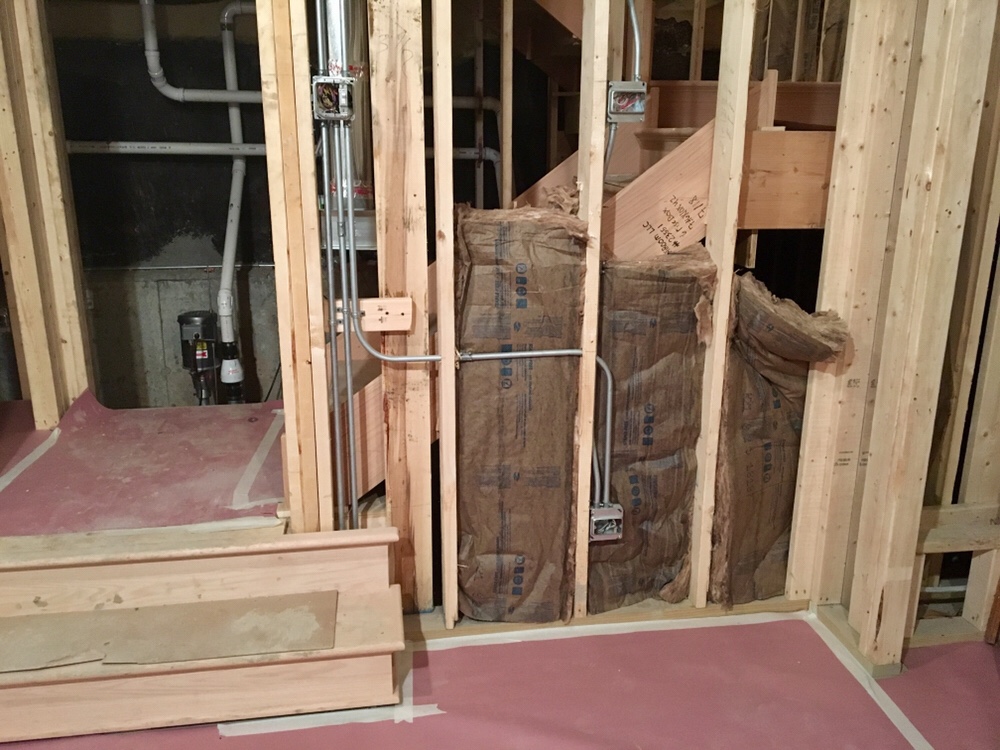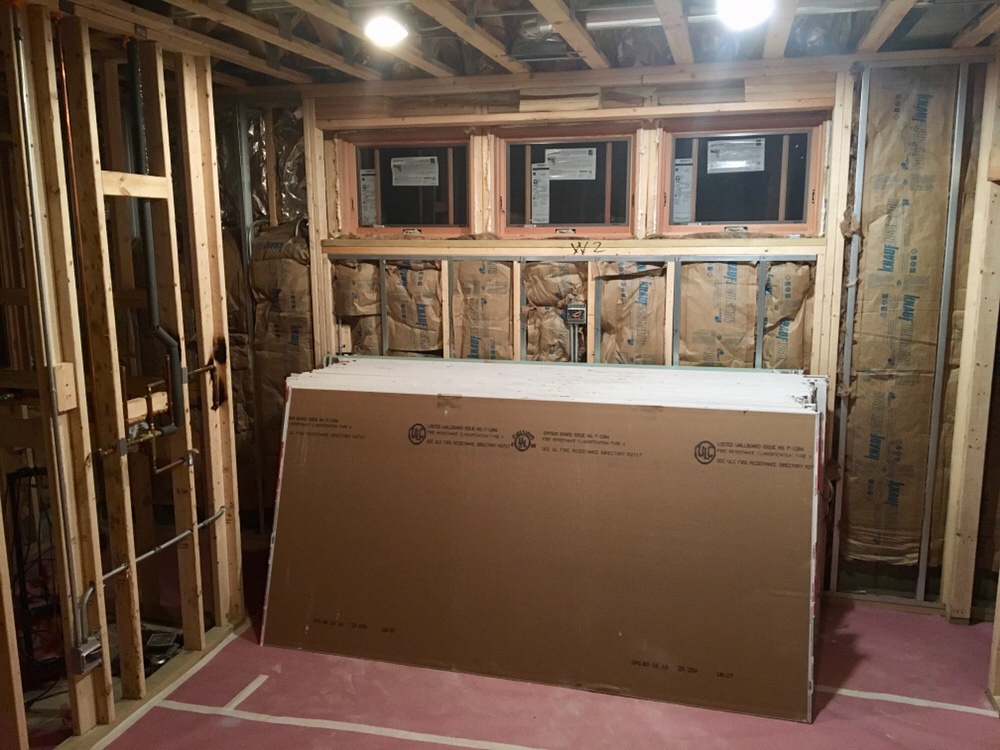 Here is a quick post-drywall tour:
As you walk in the back door, here is the mudroom to your right.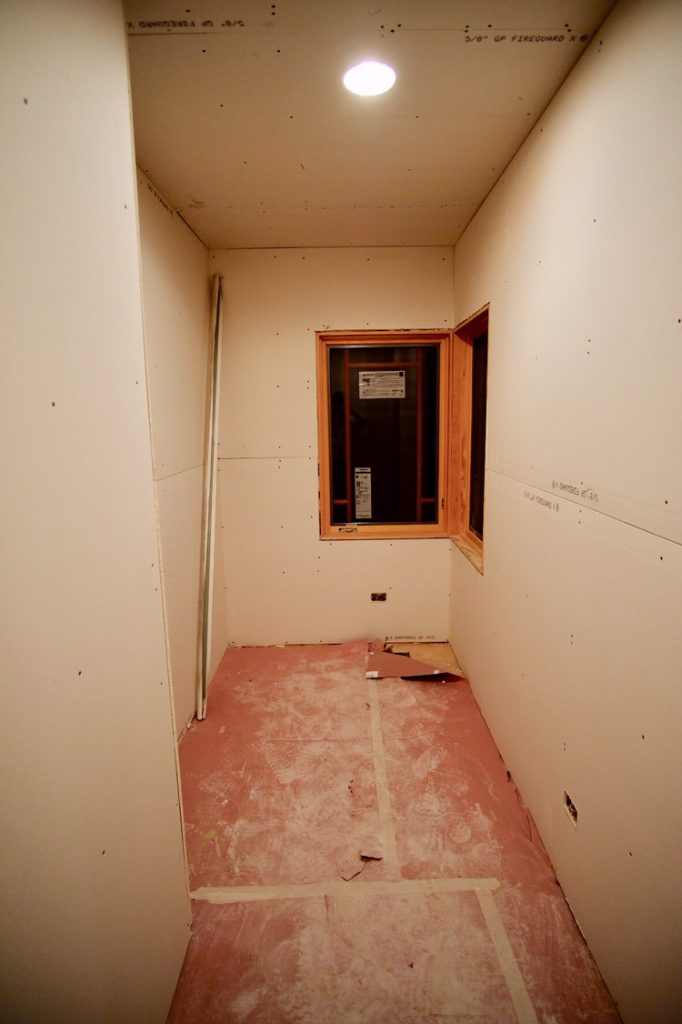 View from back corner of the mudroom.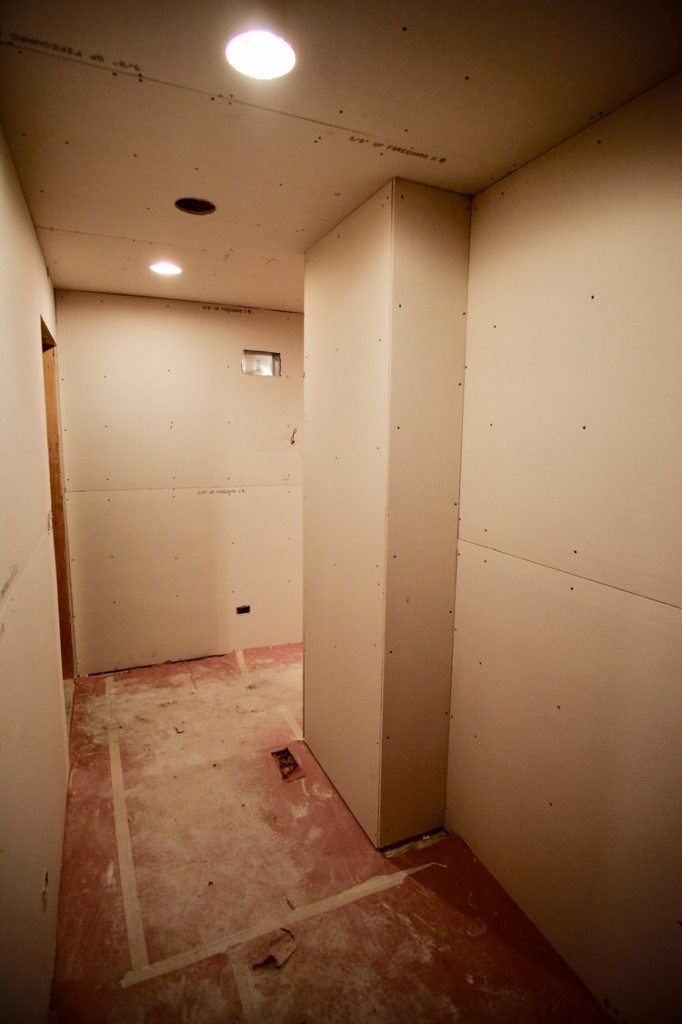 View of kitchen as you enter.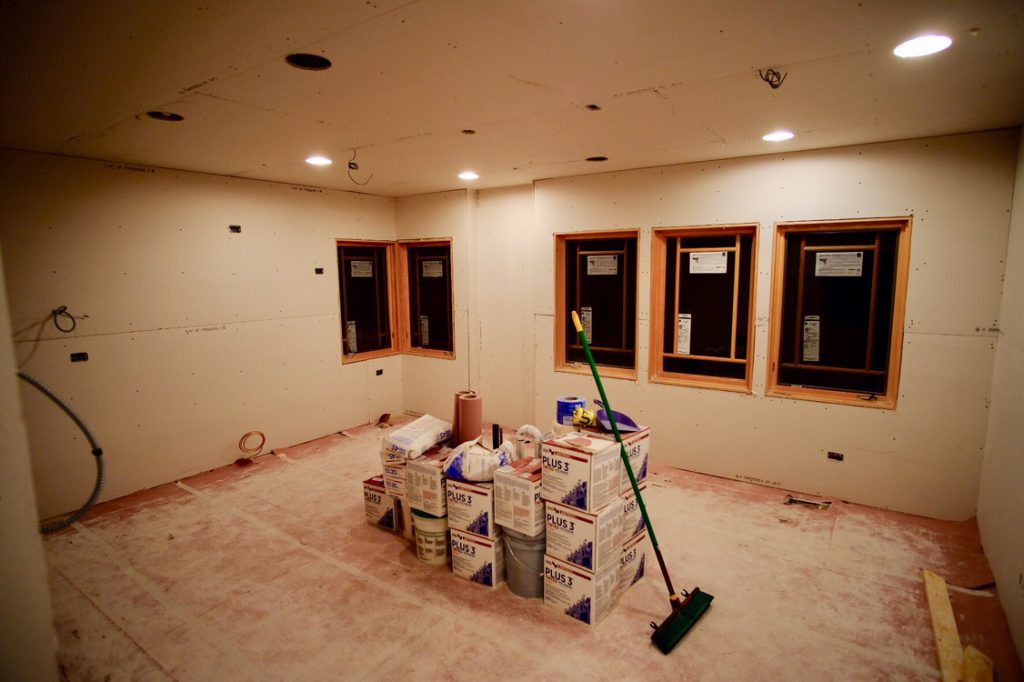 Kitchen and back door in the background. The pantry cabinet is also visible in this photo.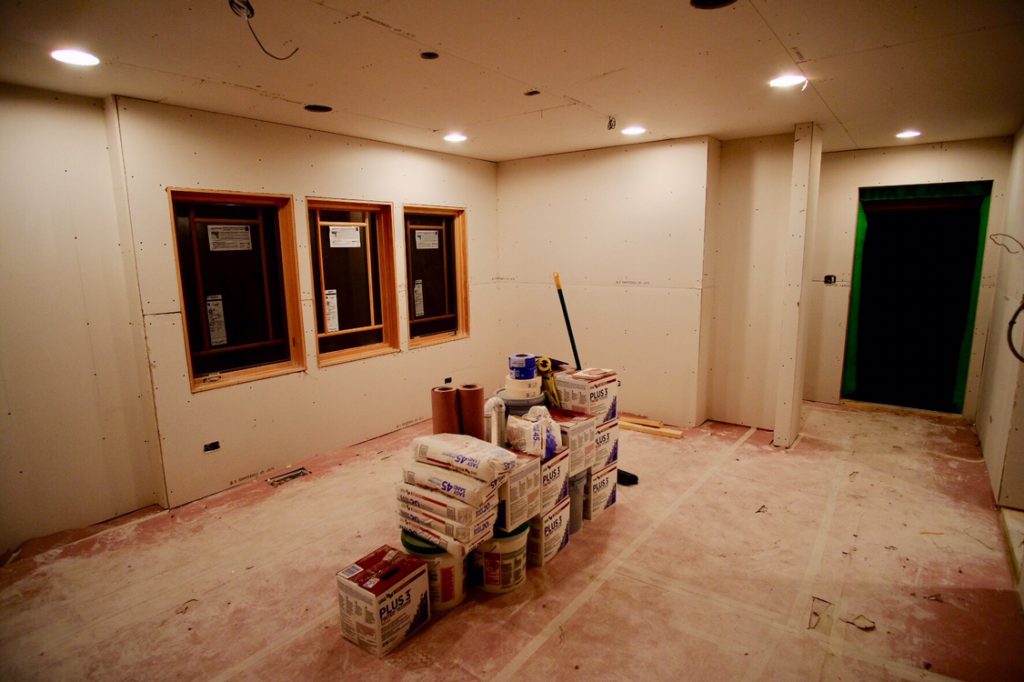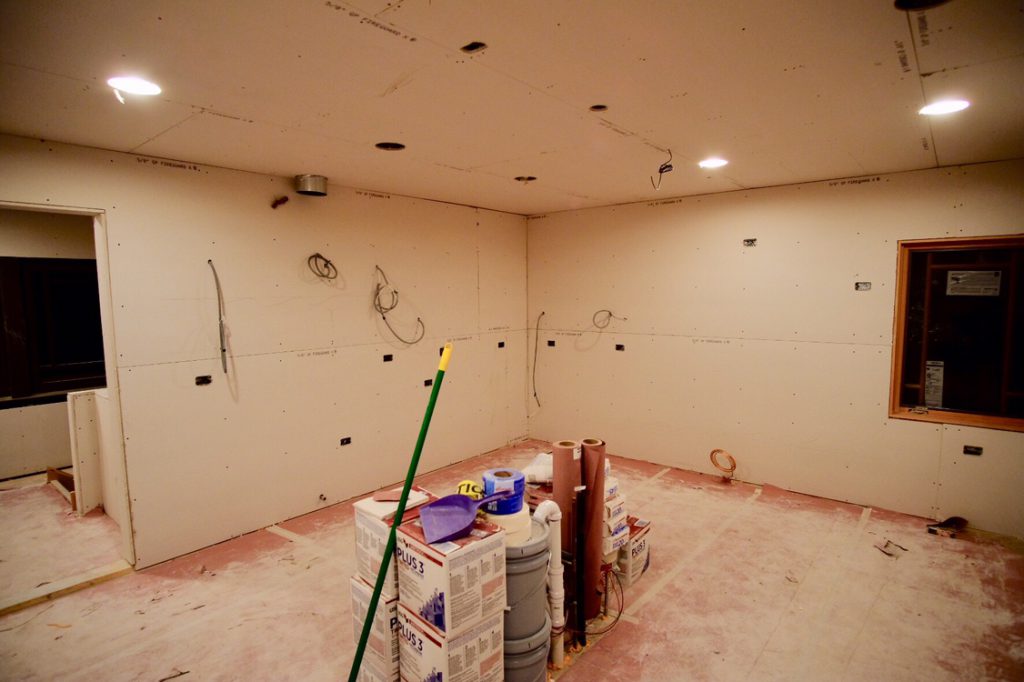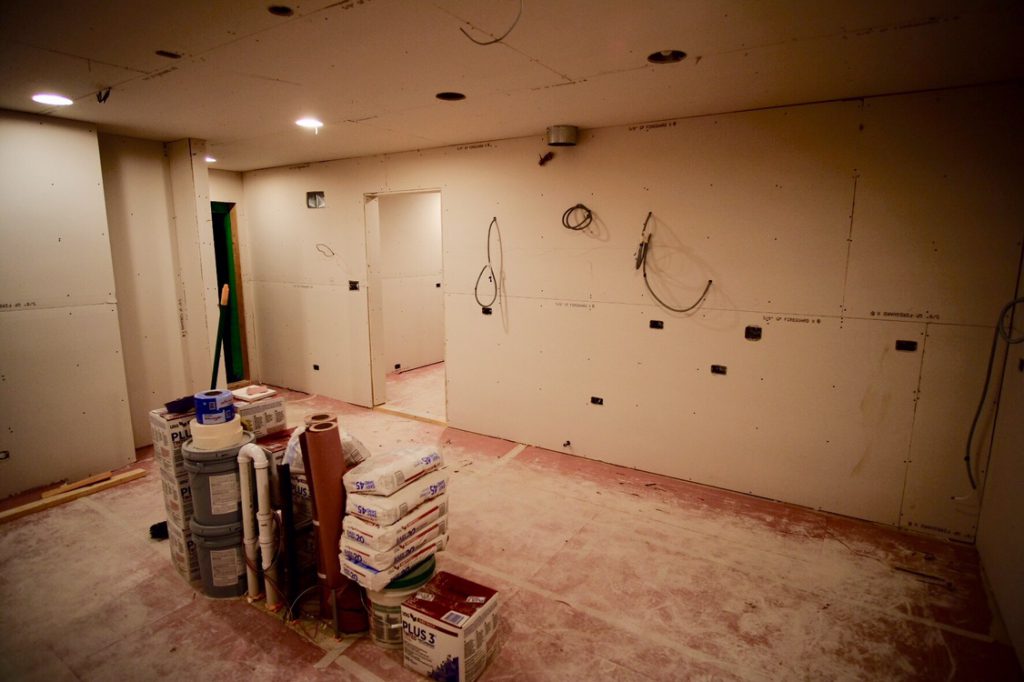 Coffee and wine bar. Sink will be at the right. Wine refrigerator at the left.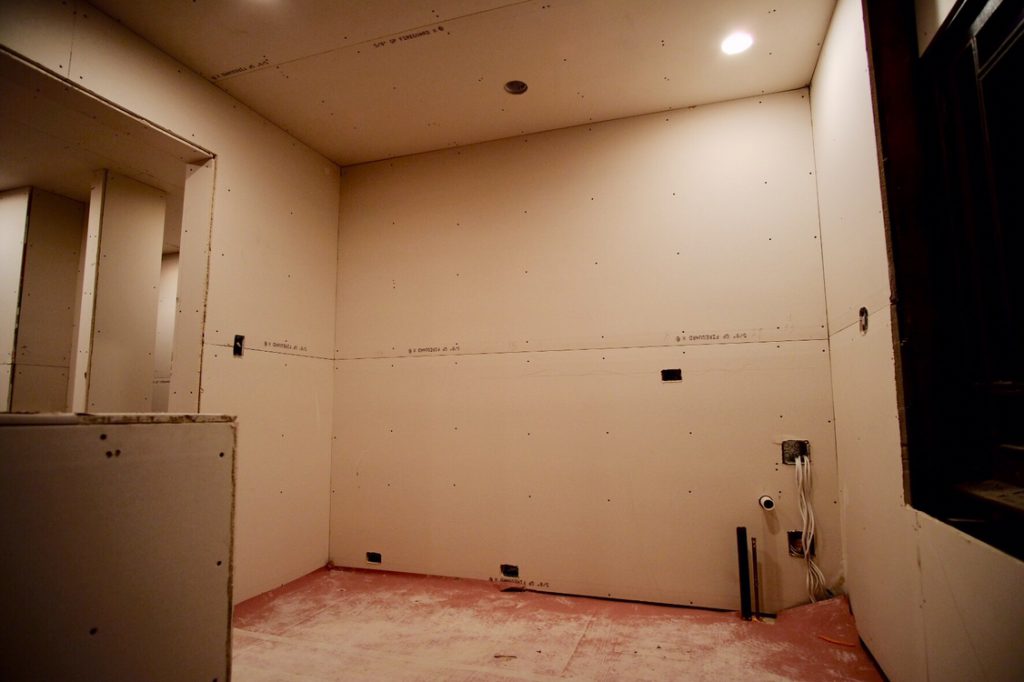 Heading downstairs.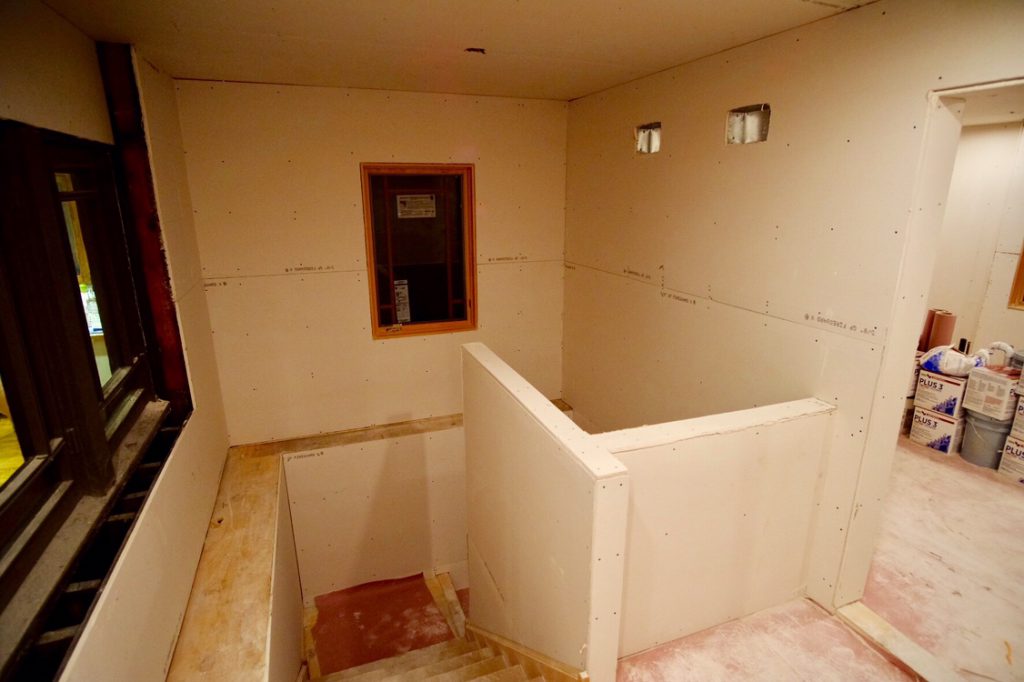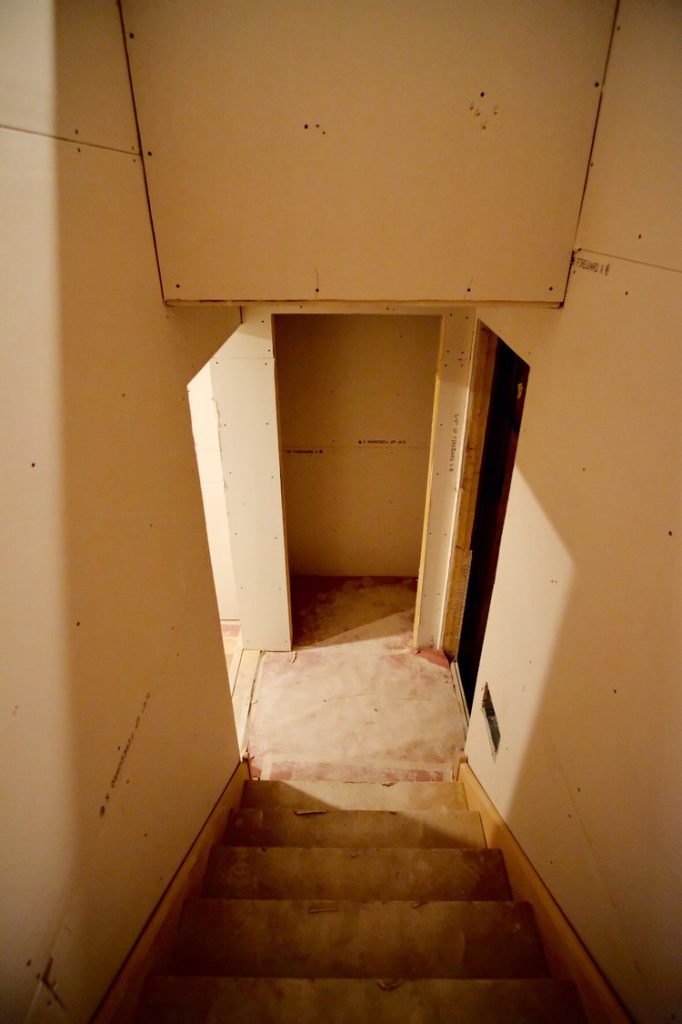 Basement bedroom.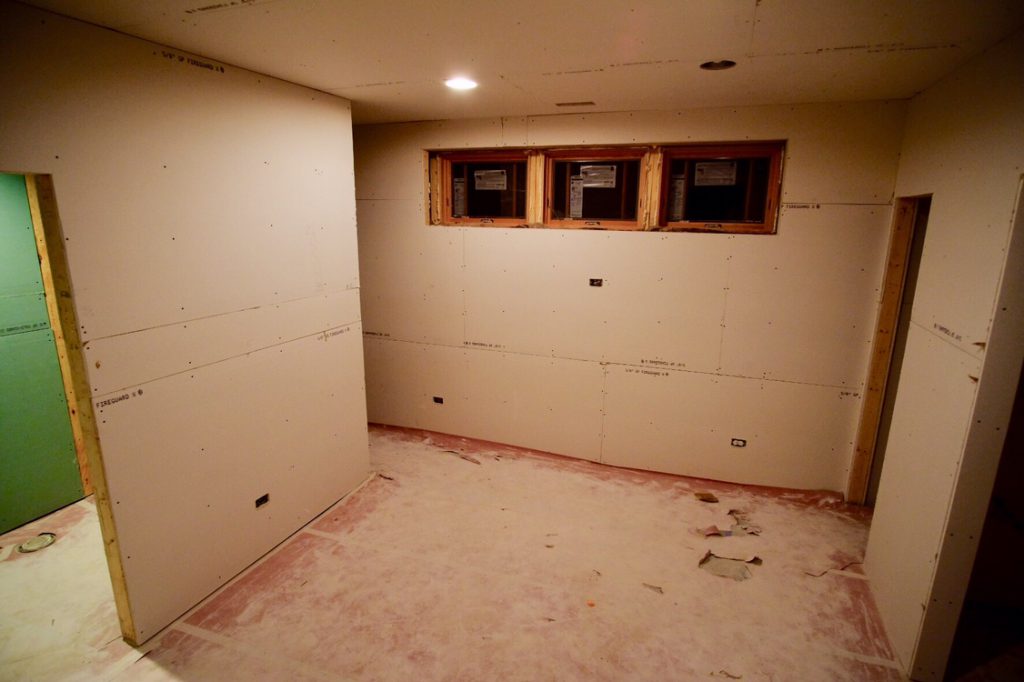 Laundry to the right.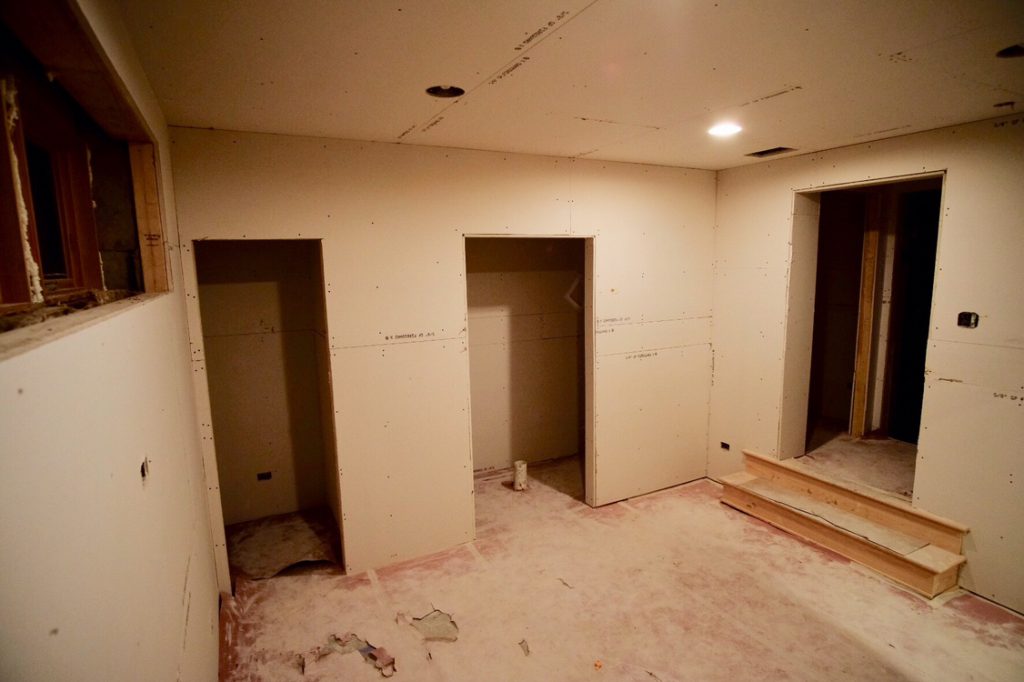 Bathroom to the left.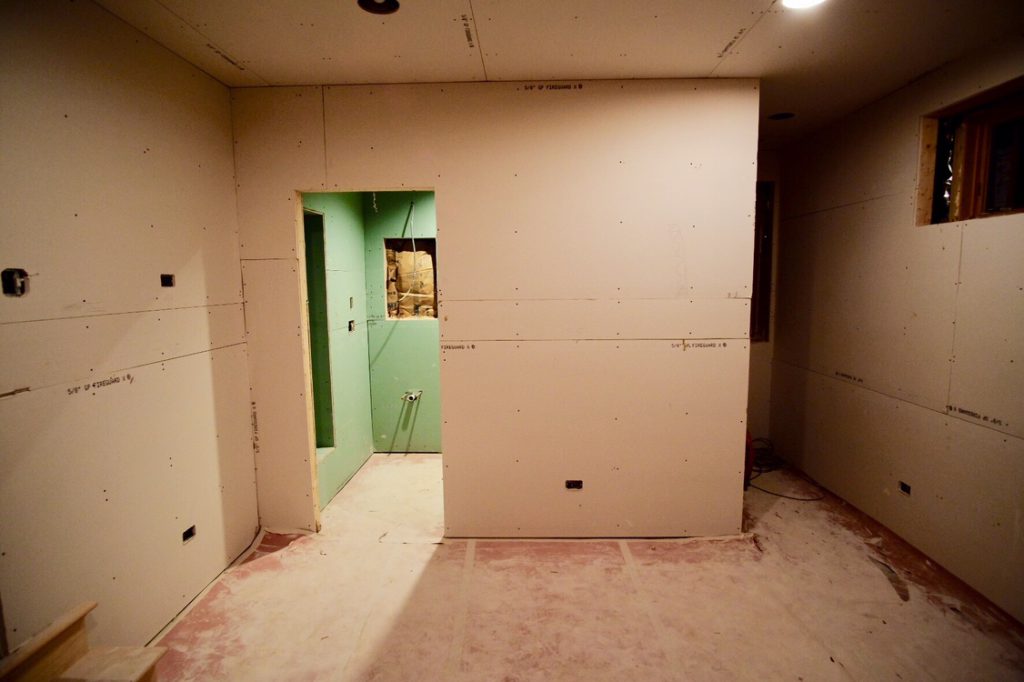 Basement bathroom. Niche with shelves. The green drywall is mold-resistant.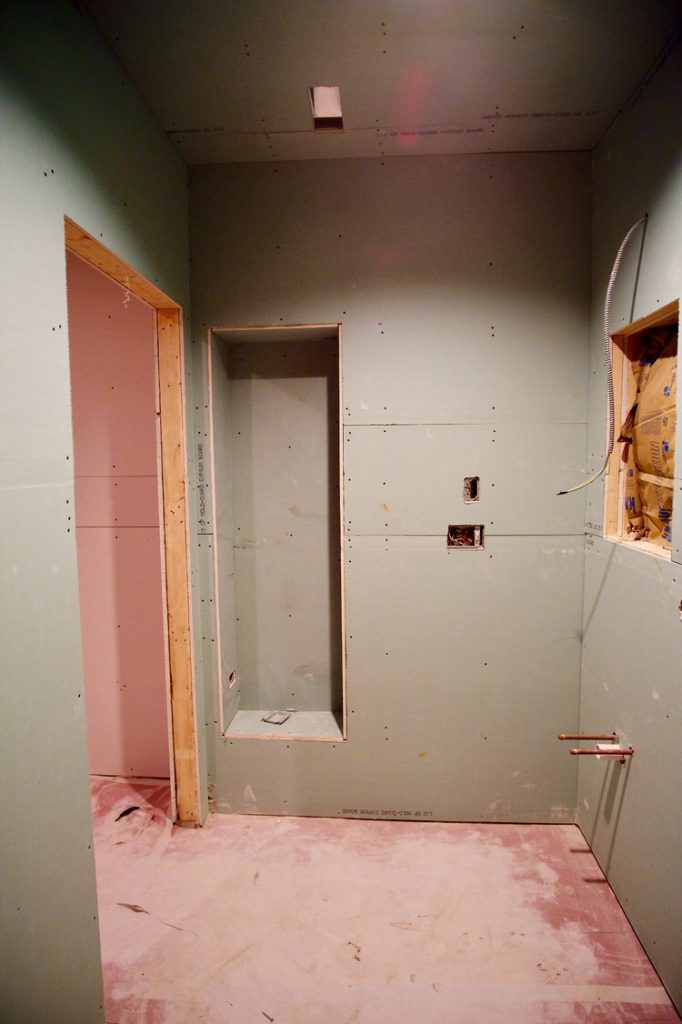 Basement bathroom. Medicine cabinet.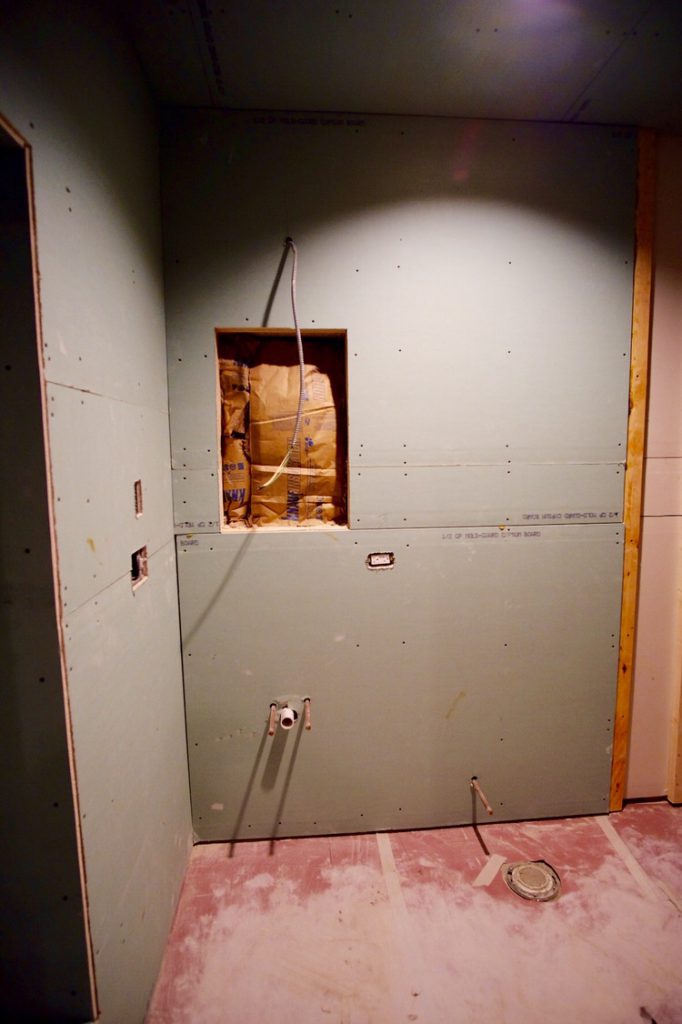 Basement, looking back at the stairs.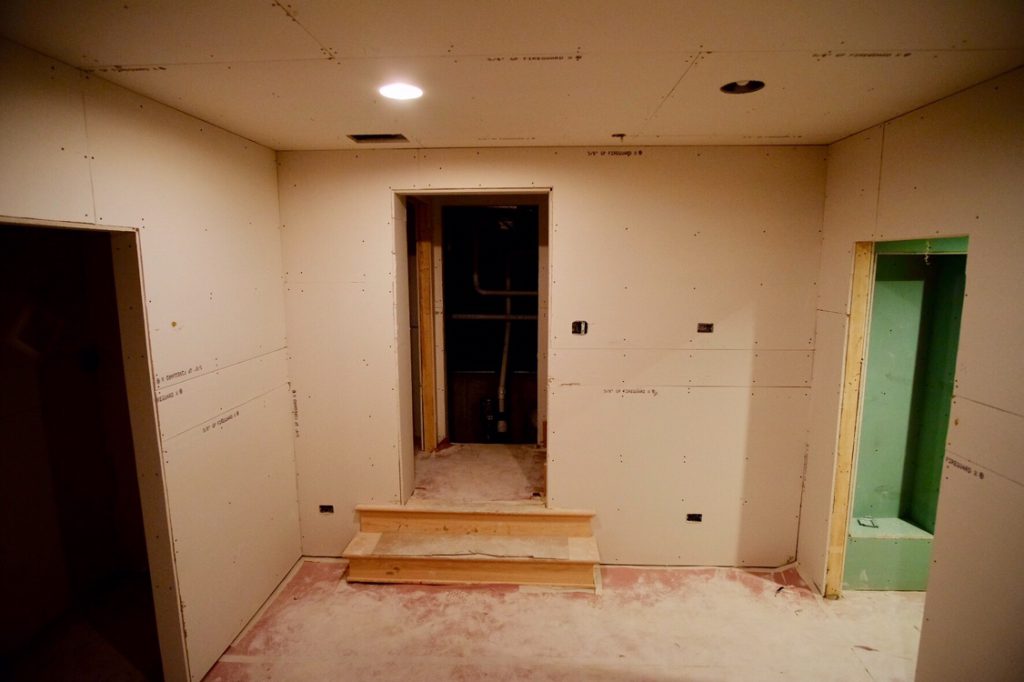 Last but not least: the escape window! Maybe we can fit a treadmill in here.