The roof and gutters for the second floor are now complete, which leaves only the roof and gutters for the front porch, and downspouts.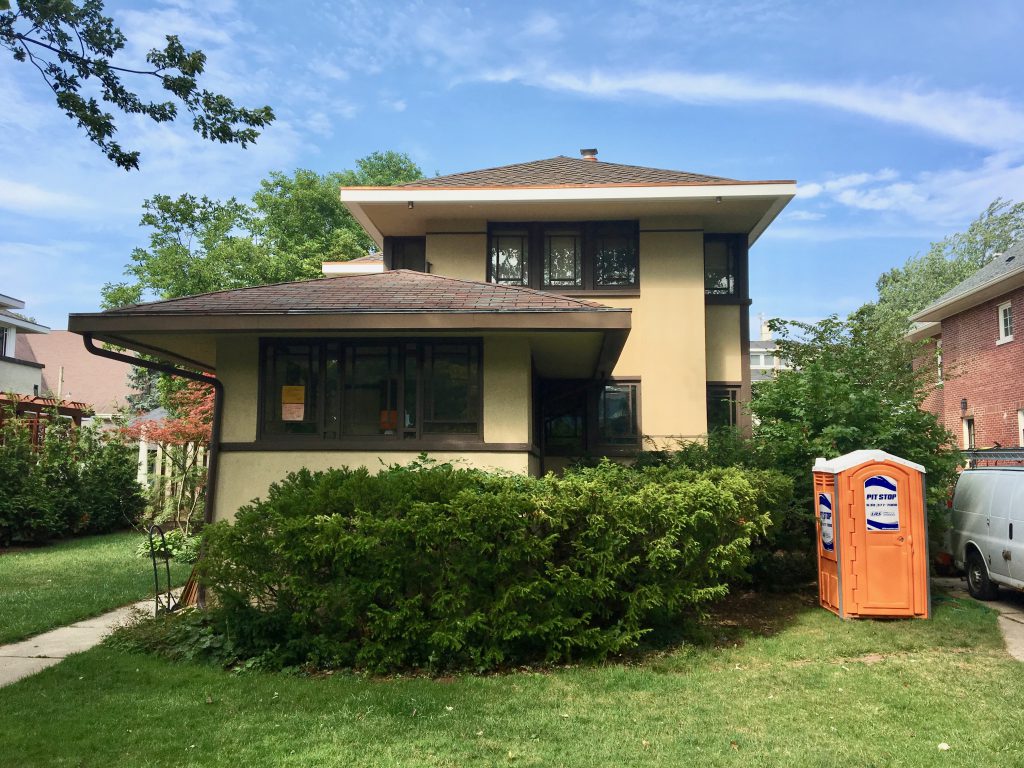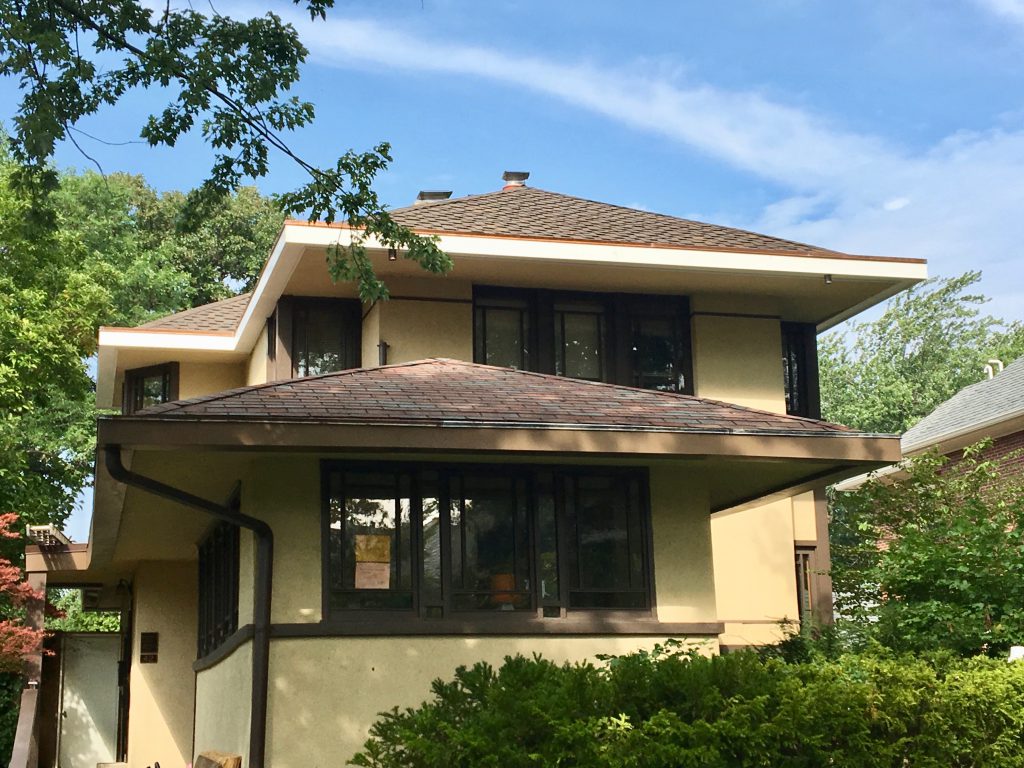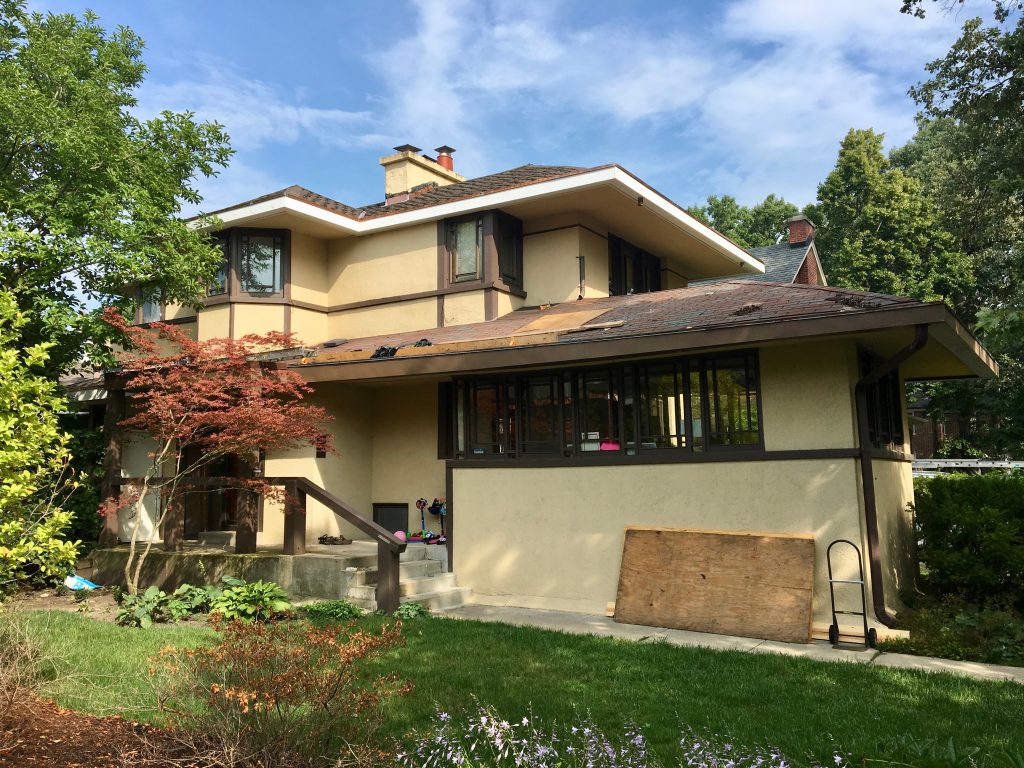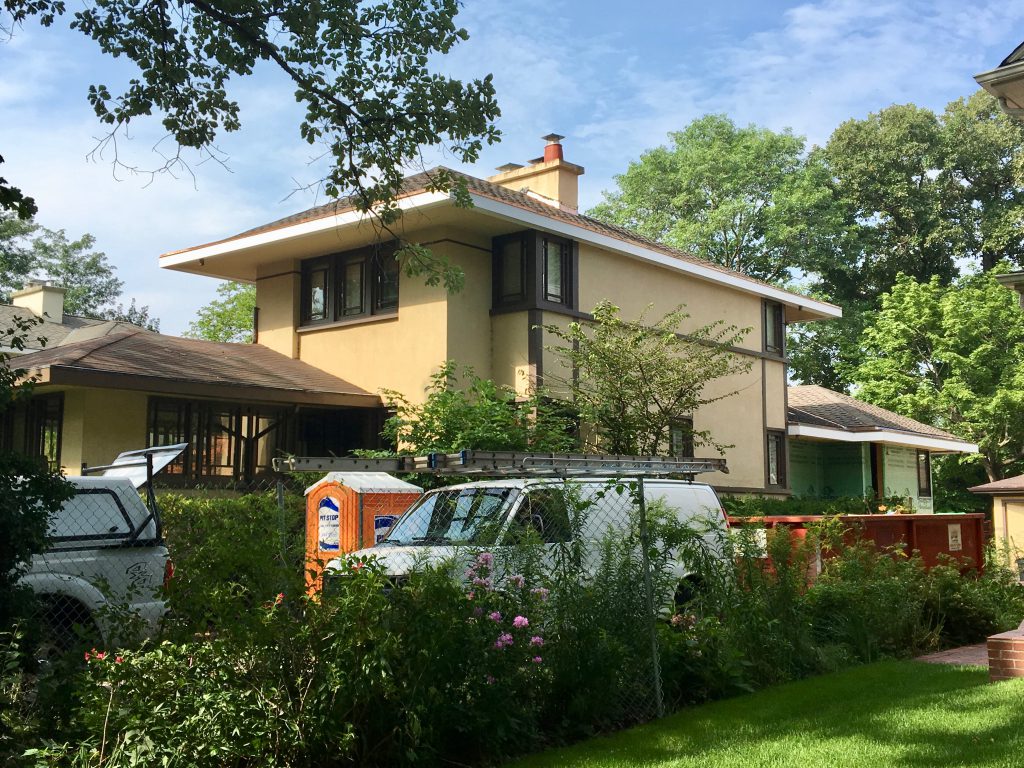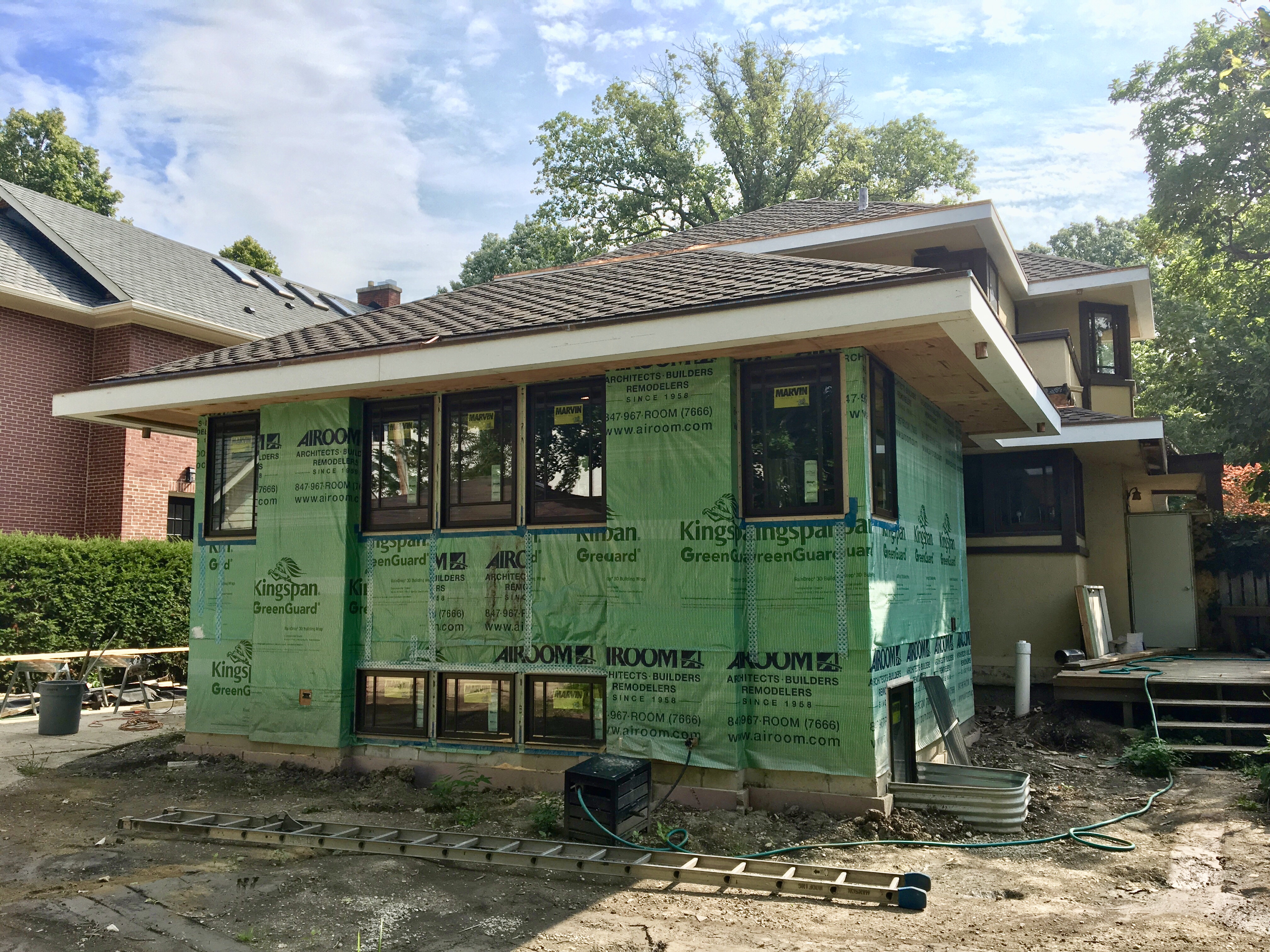 I've taken a variety of photos along the way showing the construction of the roof and gutters.
First, the roofers tore off all four layers of the roof, which included three layers of asphalt shingles on top of original cedar shingles.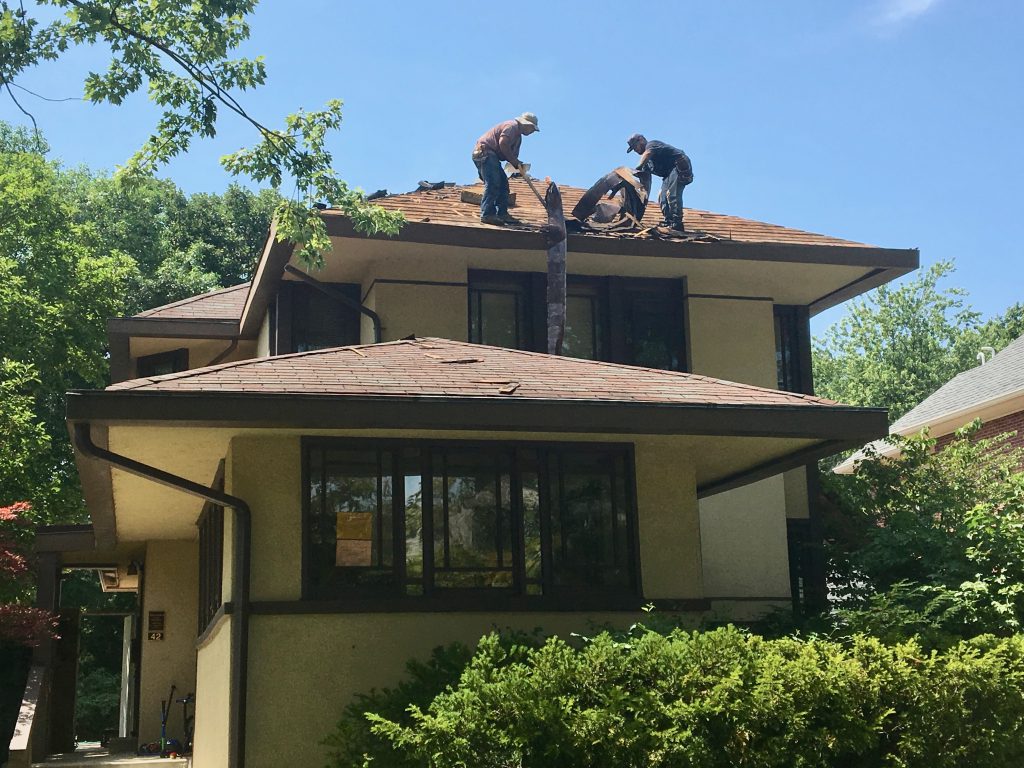 This created a lot of debris.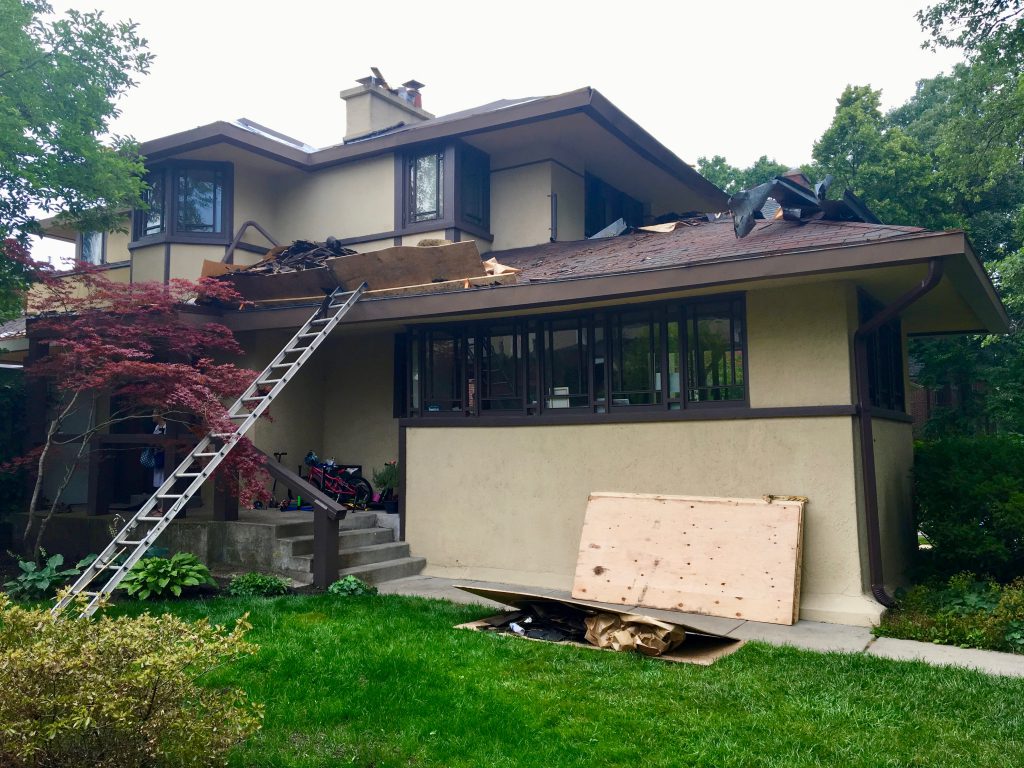 New plywood sheathing was installed, and then the gutter boxes were torn off and reconstructed. This is laborious work as the house has settled and is no longer level.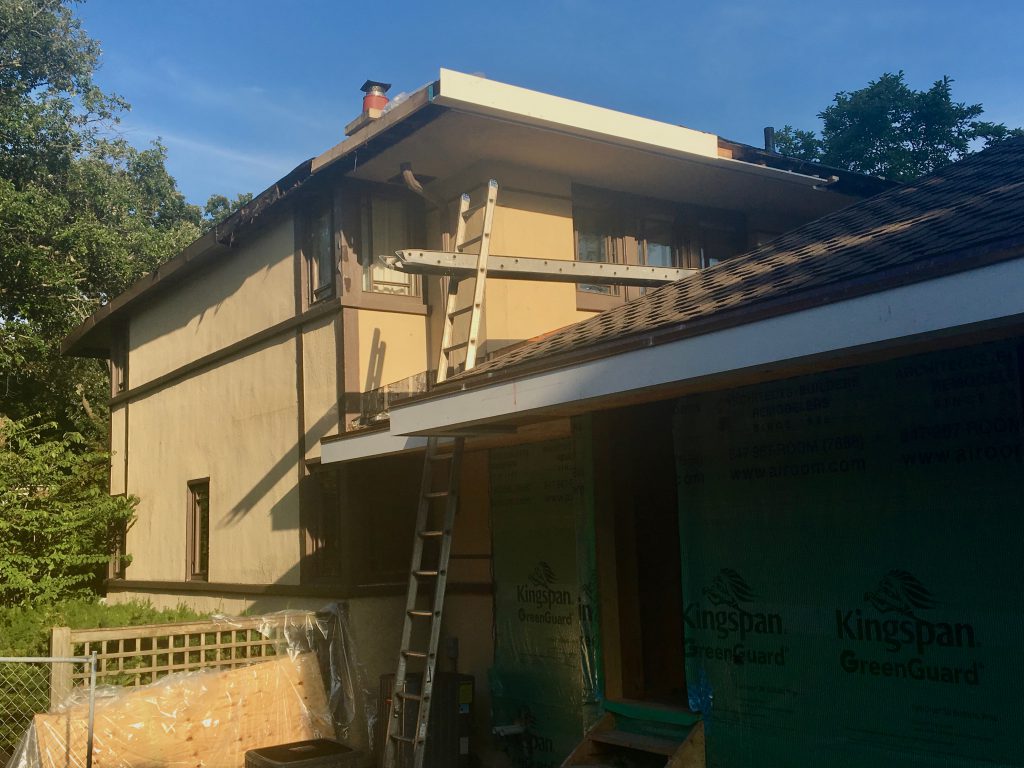 Each piece of the gutter was carefully rebuilt so that the roof line and fascia would appear level, despite the settlement. Note the plumb line in the photo below.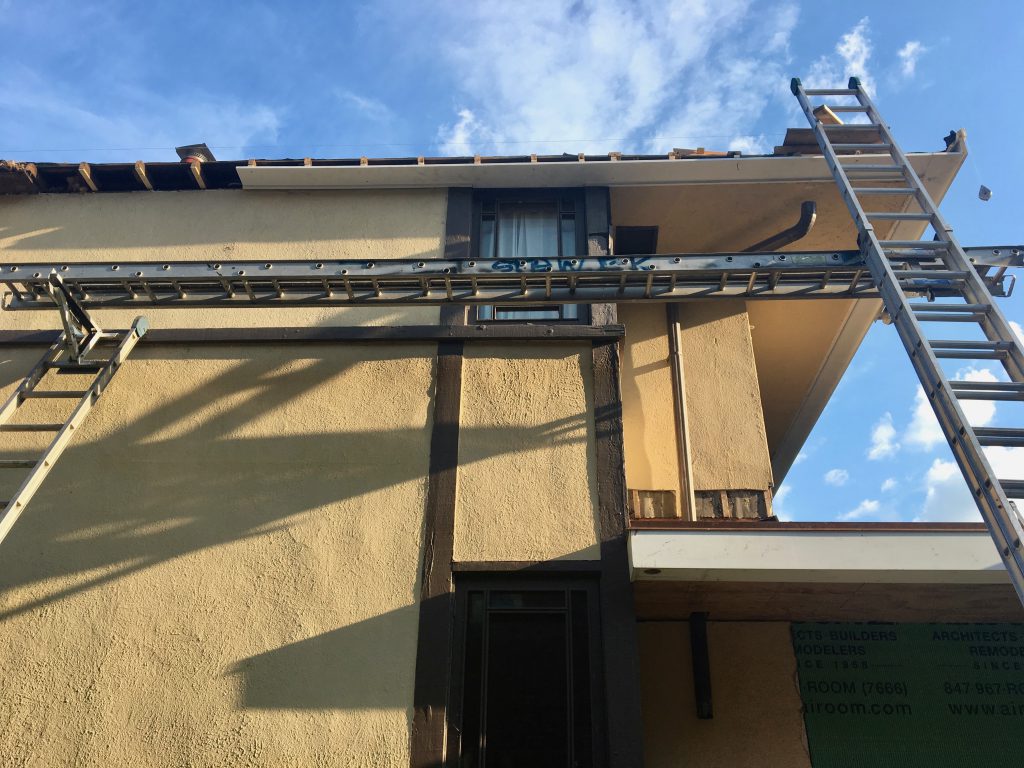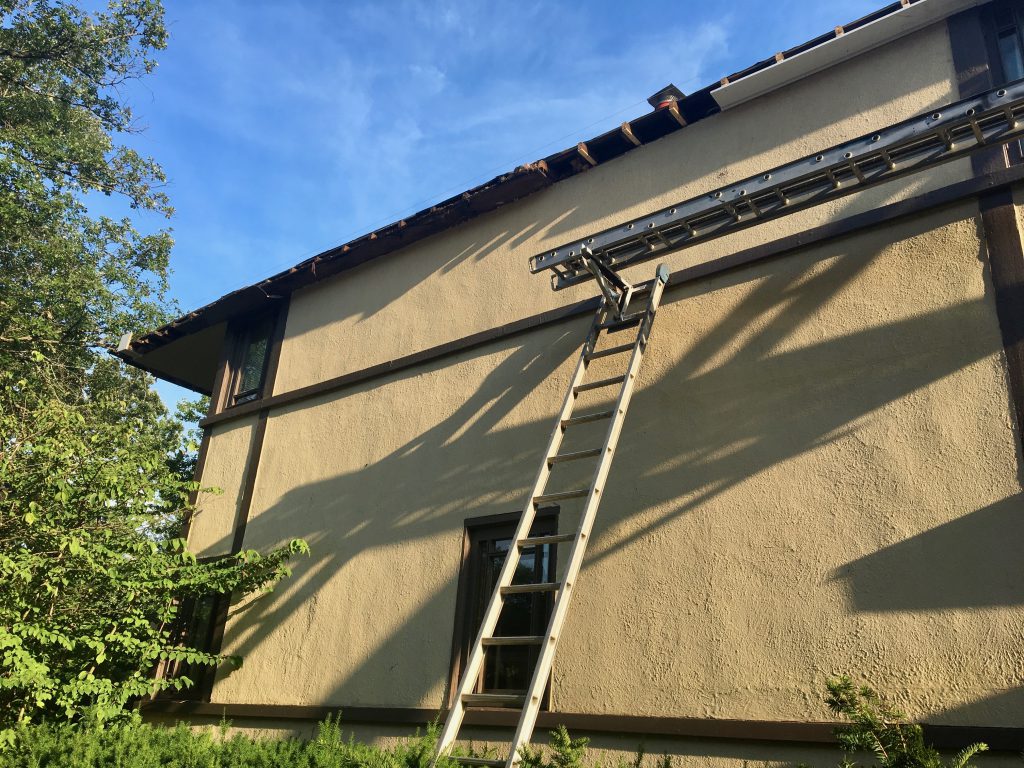 It seemed that each time the carpenters made progress, they were interrupted by rain. It took about a month to complete the tear off, sheathing, gutters, copper gutter liners, and finally shingles for the second floor.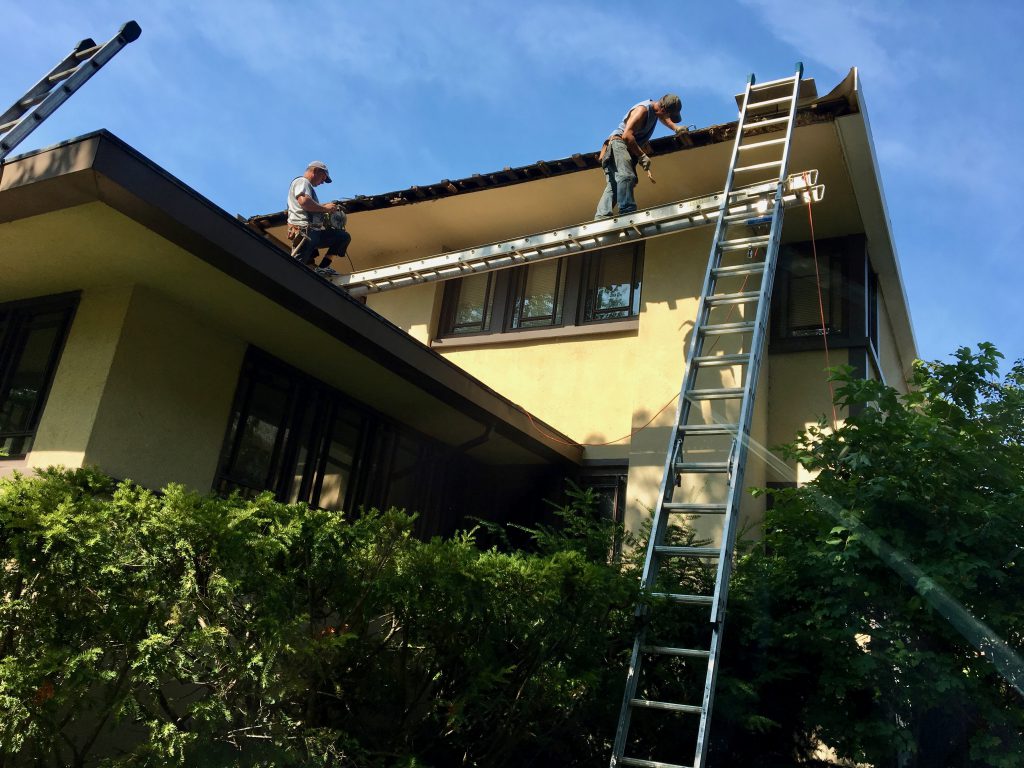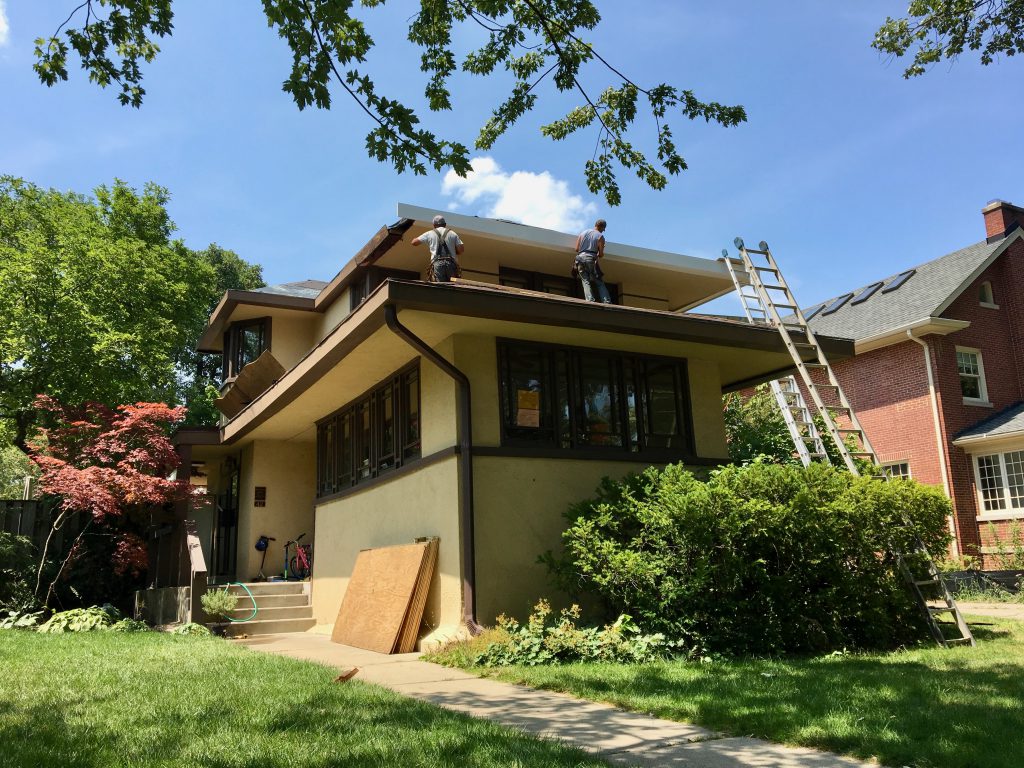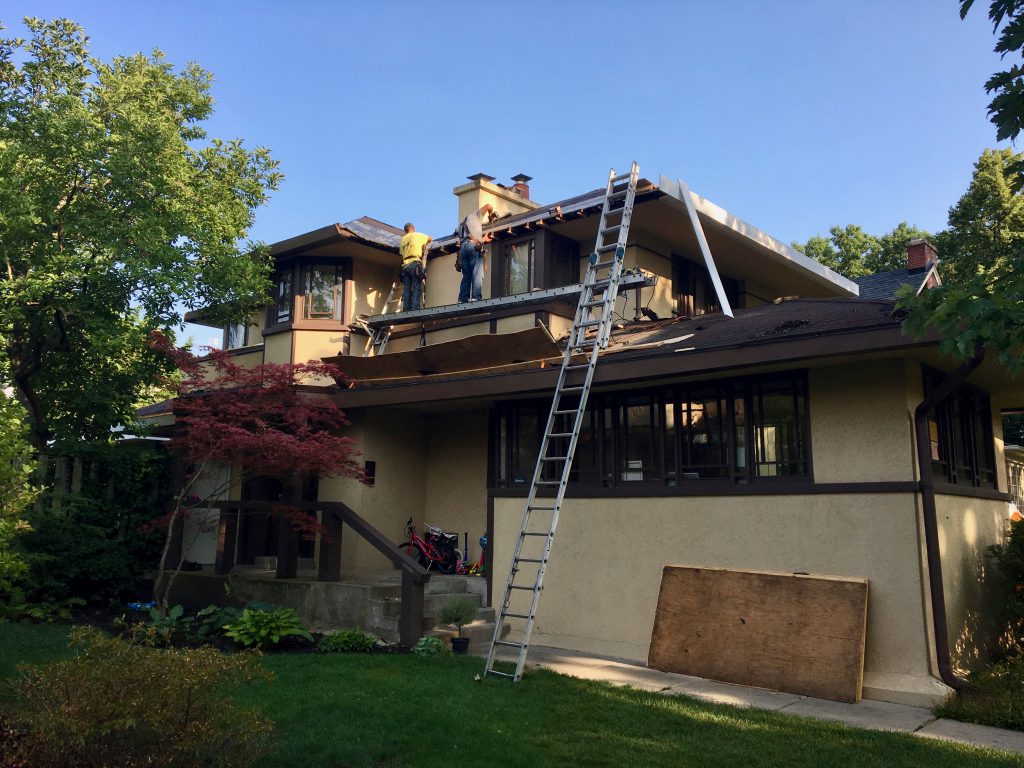 Here is a view of the reconstructed gutter. They are completely lined with ice and water shield.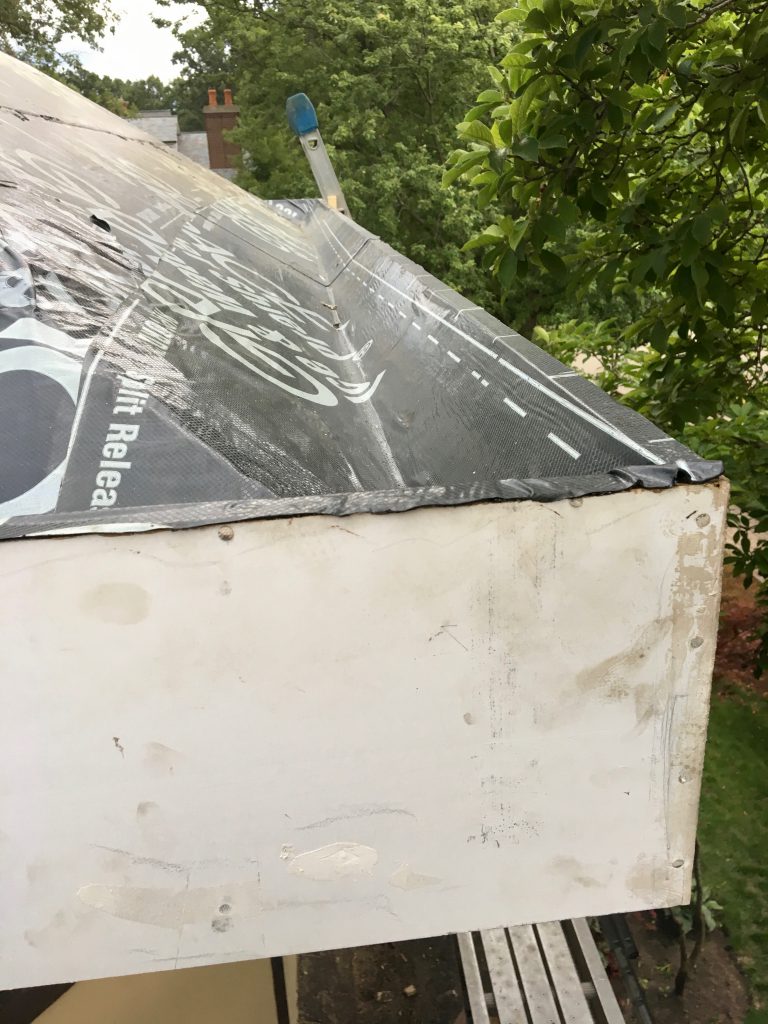 The next step is to install and solder the copper panels into place. These are precisely bent to fit into the reconstructed gutters.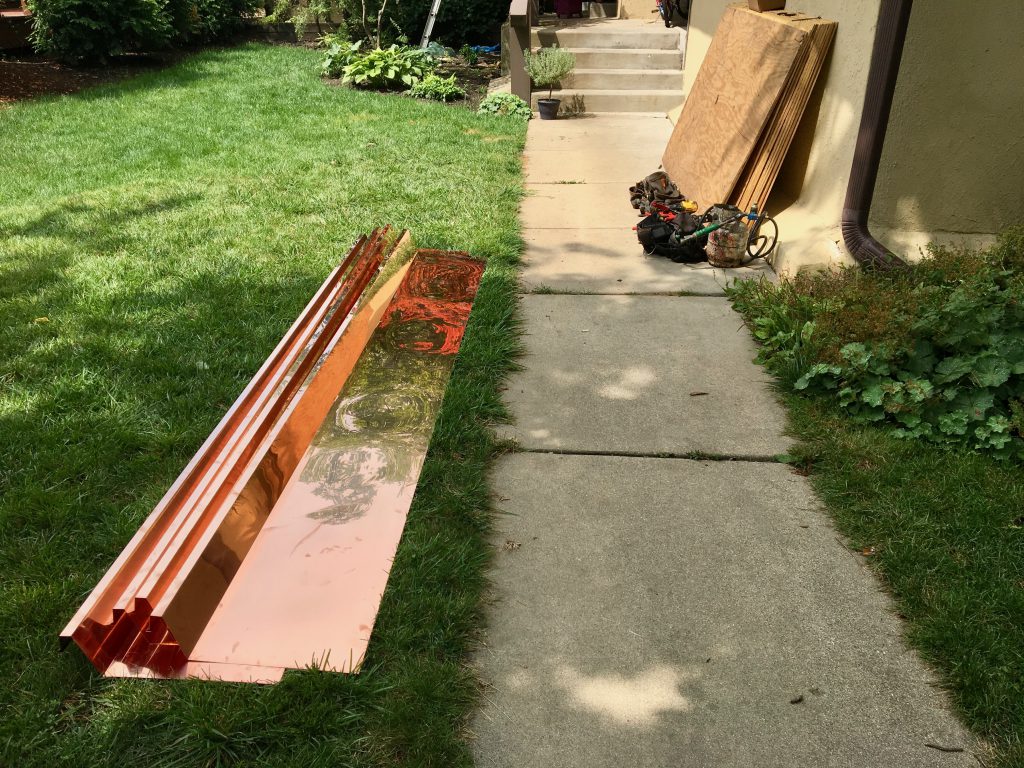 In the photo below, you can see some sections of copper in place.