Our kitchen cabinet installation was paused due to a ceiling height issue, and our builder had to re-order slightly shorter upper cabinets. That delayed our scheduled appliance measure and installation.
The new cabinets arrived and installation is now nearly complete. This time around, only one of the cabinets is the wrong size. Unfortunately, it's the cabinet that the hood will be attached to, so that will probably cause an additional delay for the project.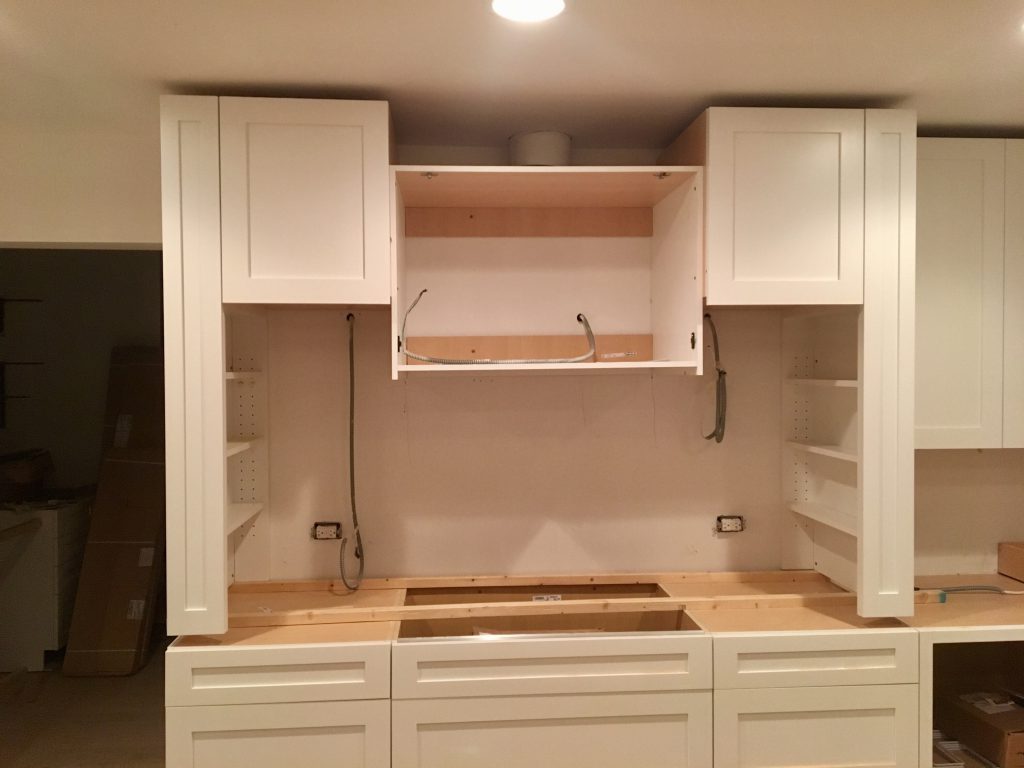 Here is the kitchen design:
Other cabinets have been installed as well.
Laundry room sink:
Downstairs bathroom: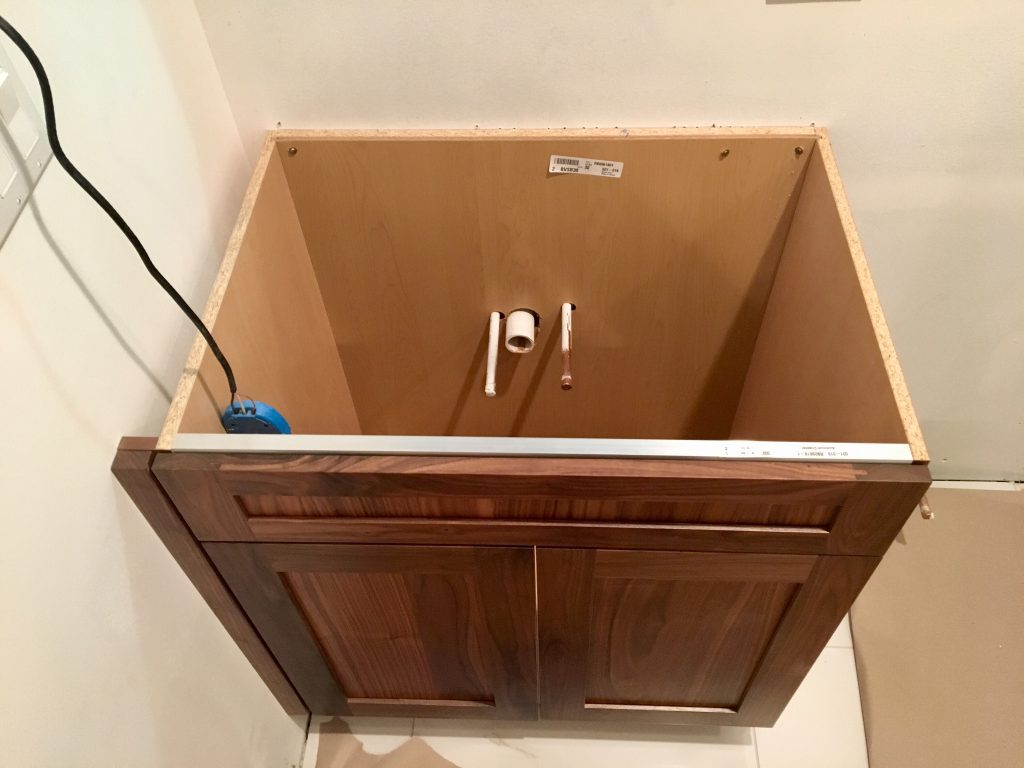 And, the built-in shelves and medicine cabinet have been installed: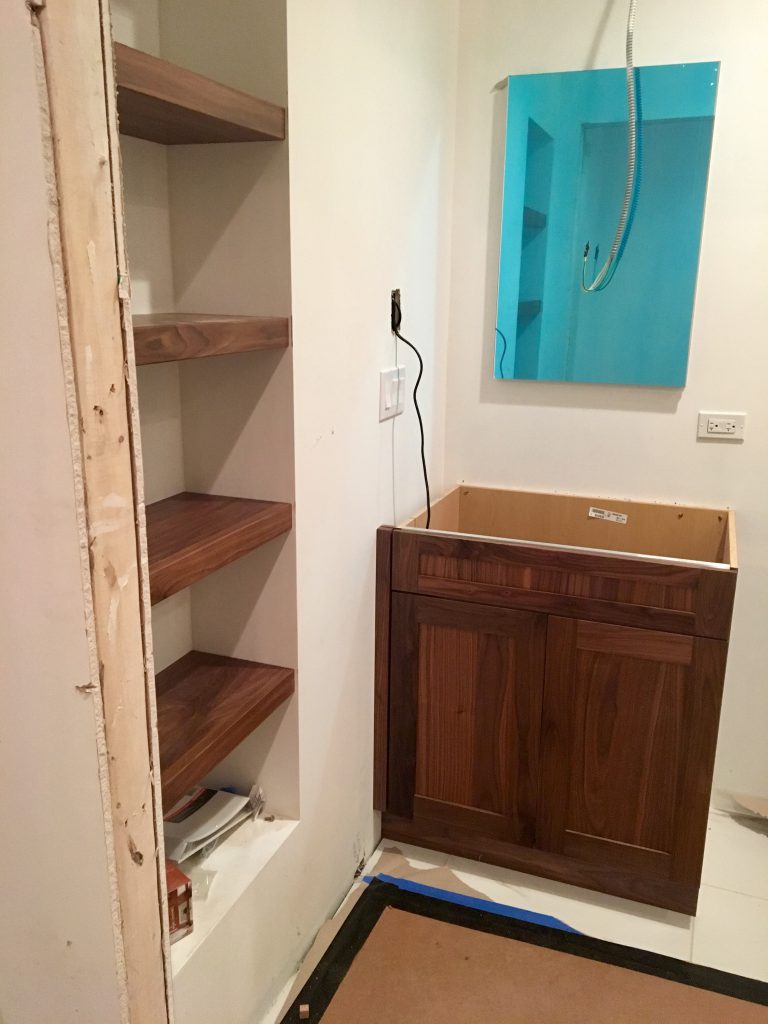 These are built-in shelves. There is an electrical outlet on the bottom shelf so that we could charge electric toothbrushes. I have to double-check the height of the bottom shelf because it doesn't seem like it has enough clearance.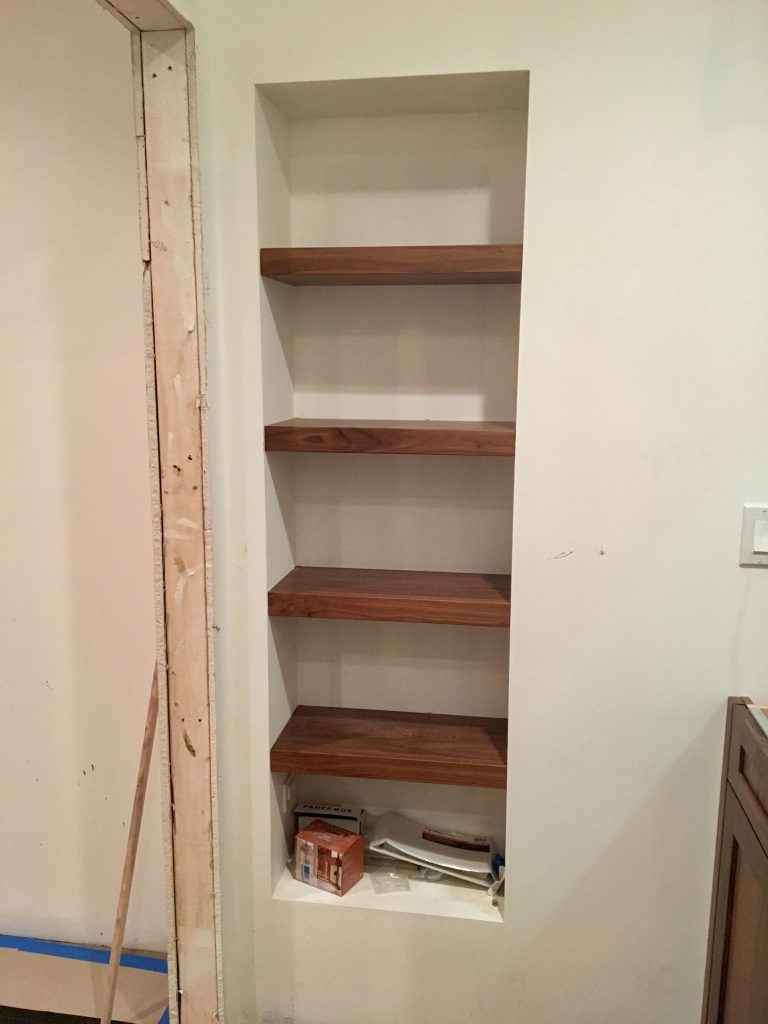 Appliance measure is scheduled for tomorrow, with installation scheduled for next Friday the 14th, but our appliance installer bungled the rescheduled date, and forgot to put us on the schedule. They are now no longer available to install the appliances until December 26th.
In other news, our work permit expired on November 16th and has been renewed until June 30, 2019. Our contractor is "optimistic" that the full project can be completed by then, but that it will be a "tight schedule."