Few things are more dramatic than seeing countertops installed after a long, problematic, over budget, and delayed construction project.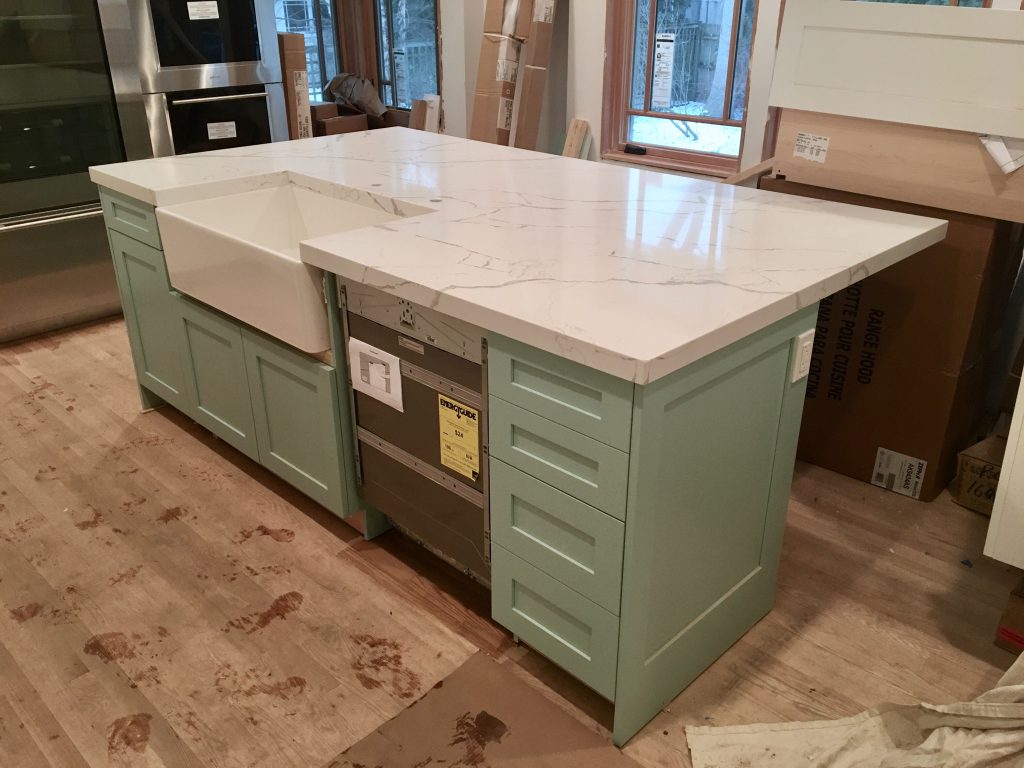 The day began with the arrival of the pre-cut quartz.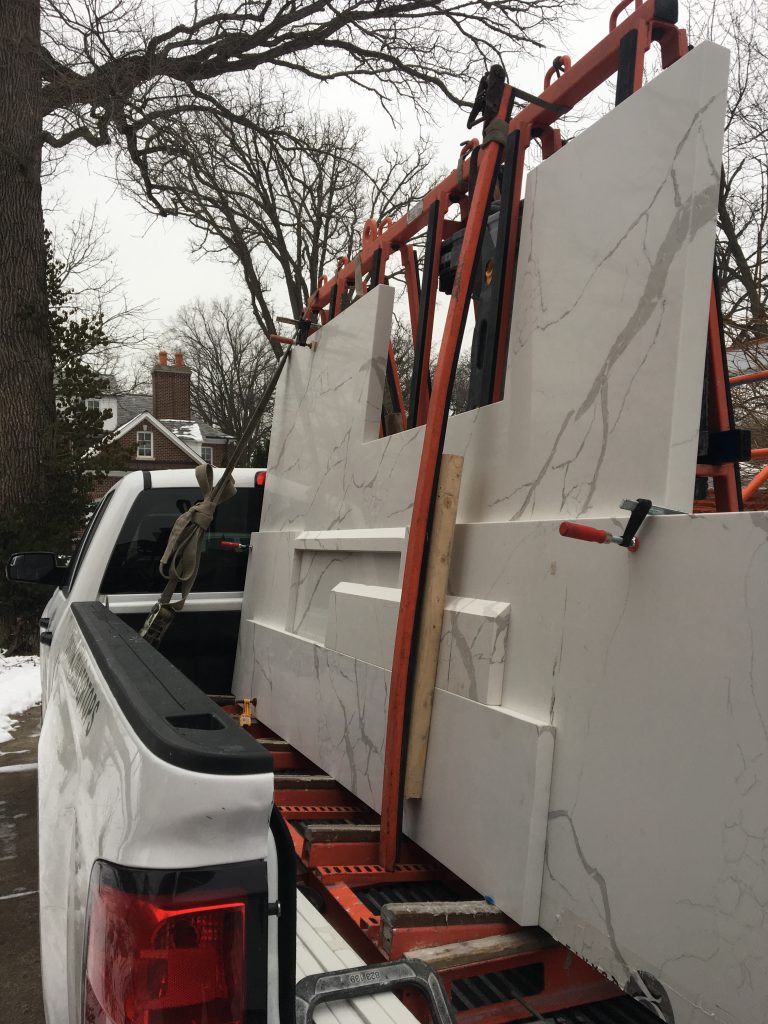 There was a lot to do!
Many of the pieces simply slid in perfectly, but we we worried about the waterfall edge for the cooktop.
Here is the mudroom bench: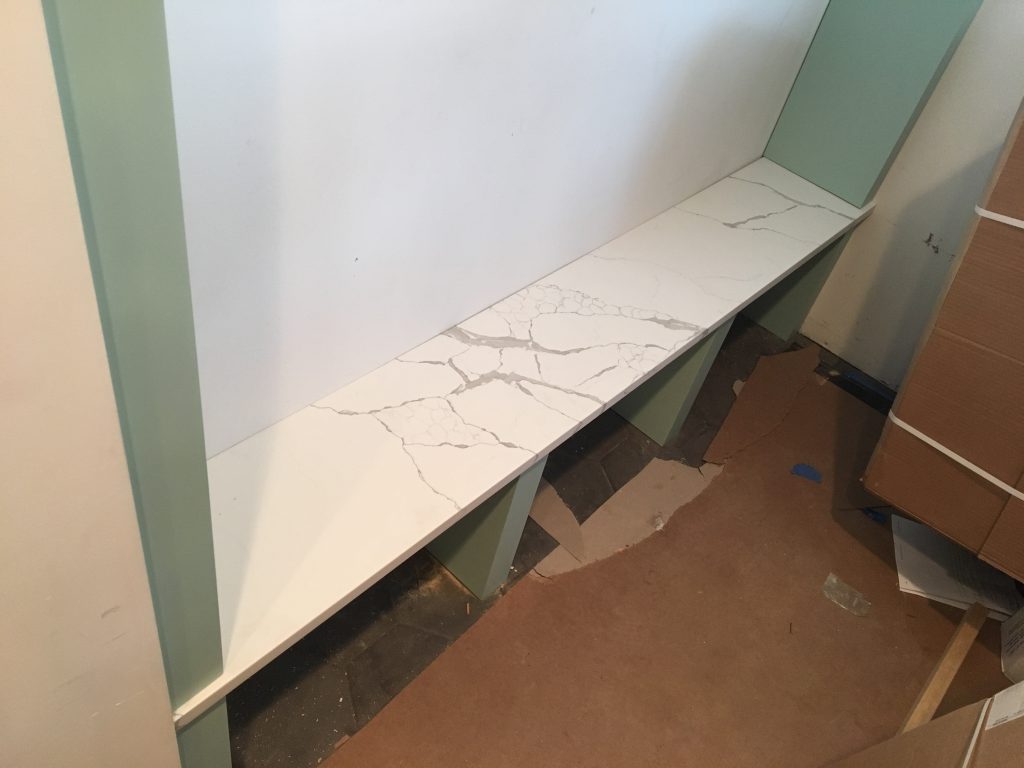 The coffee bar was also very straightforward. It has a small under-mount sink.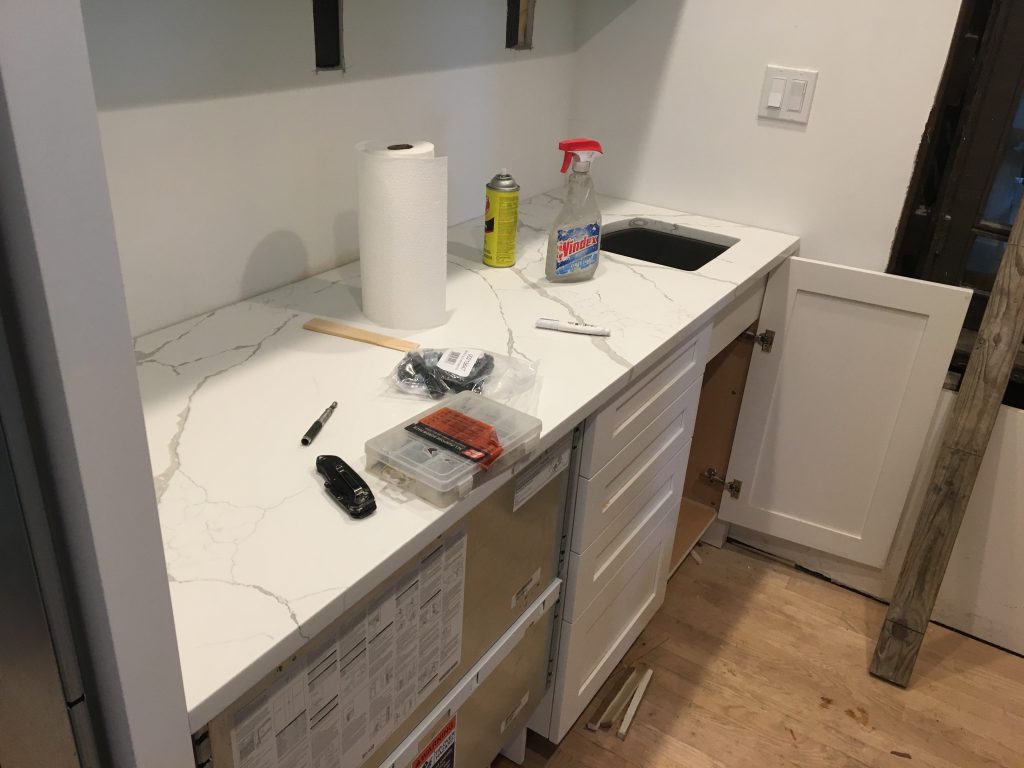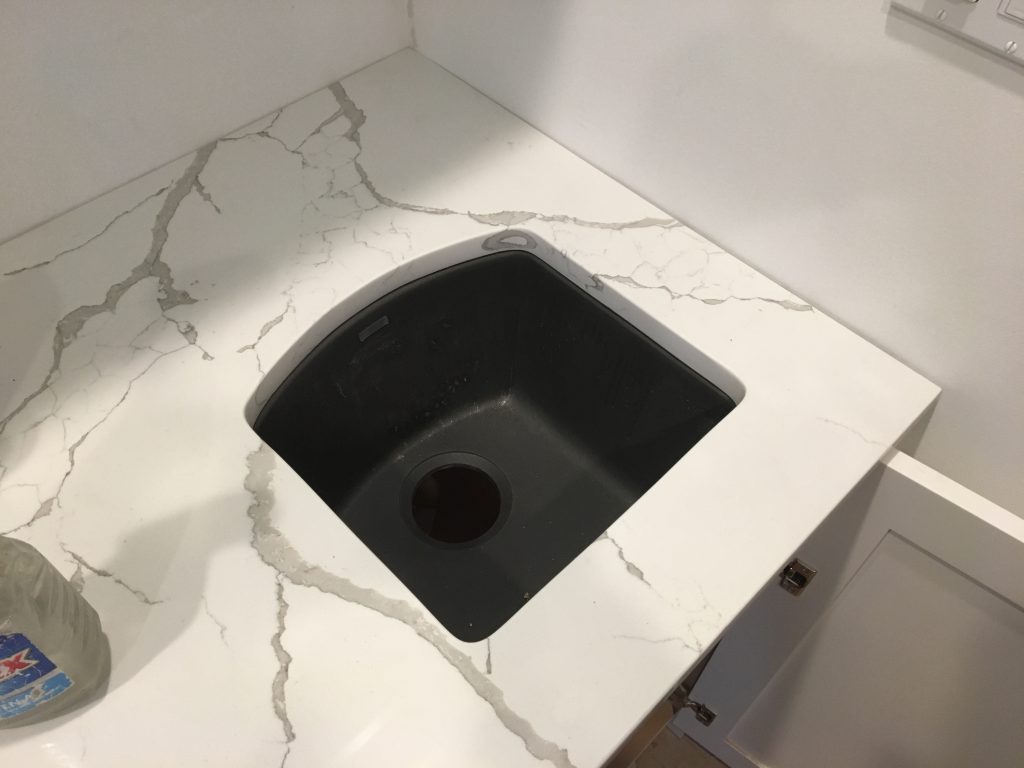 Then, work on the "L" portion of the kitchen counters began. In the photo below, you may be able to see the cut where two pieces are joined.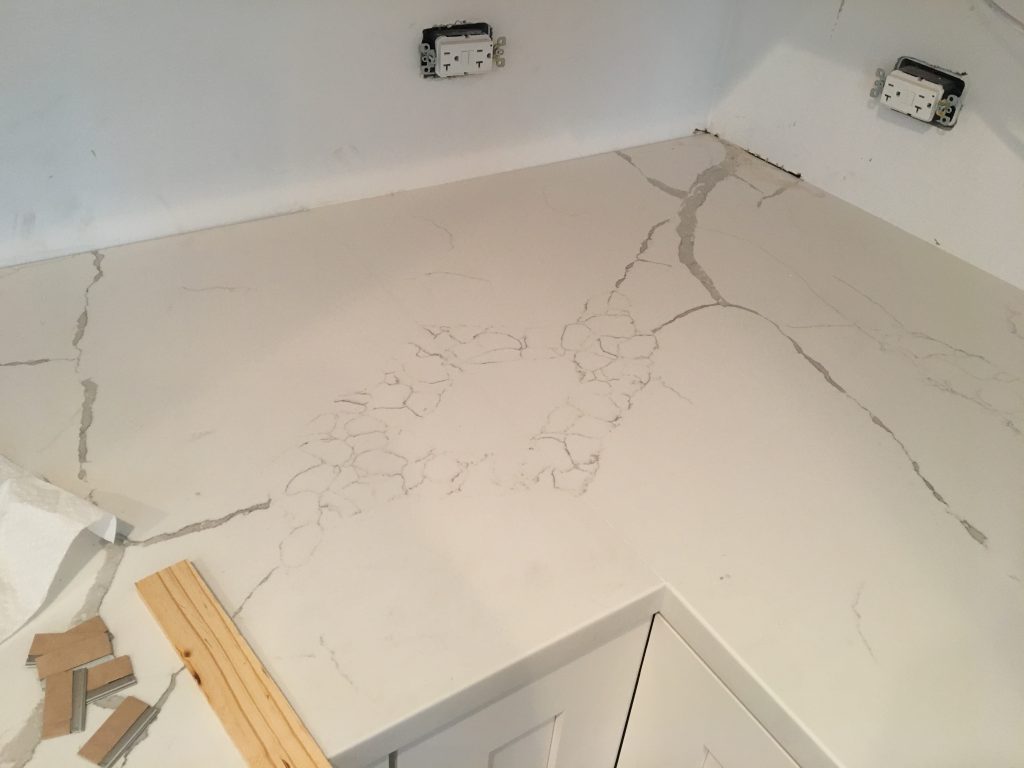 The trickiest part was installing the cooktop and waterfall edge. We opted to reduce the overhang of the countertop to about 1/4″ to make the front of the waterfall edge as flush as possible to the cabinet fronts, while still allowing for things to drip off.
Here is the cooktop in place, without the front piece installed. It fits!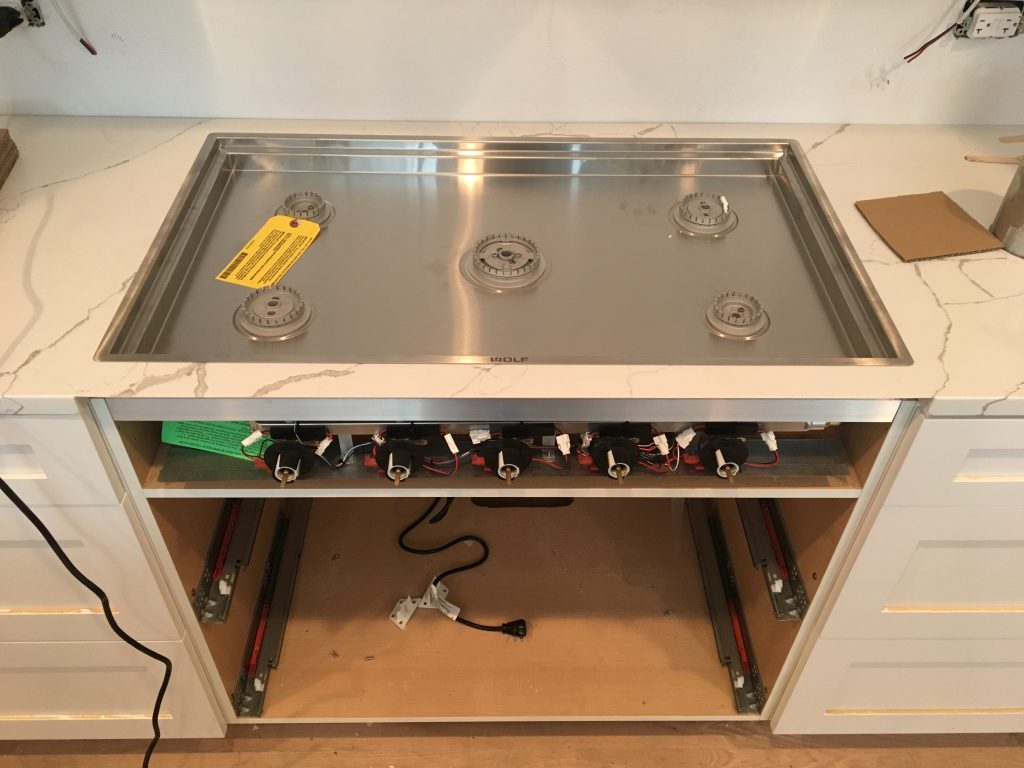 Those cooktop knobs need to go through the waterfall edge, so holes were carefully drilled.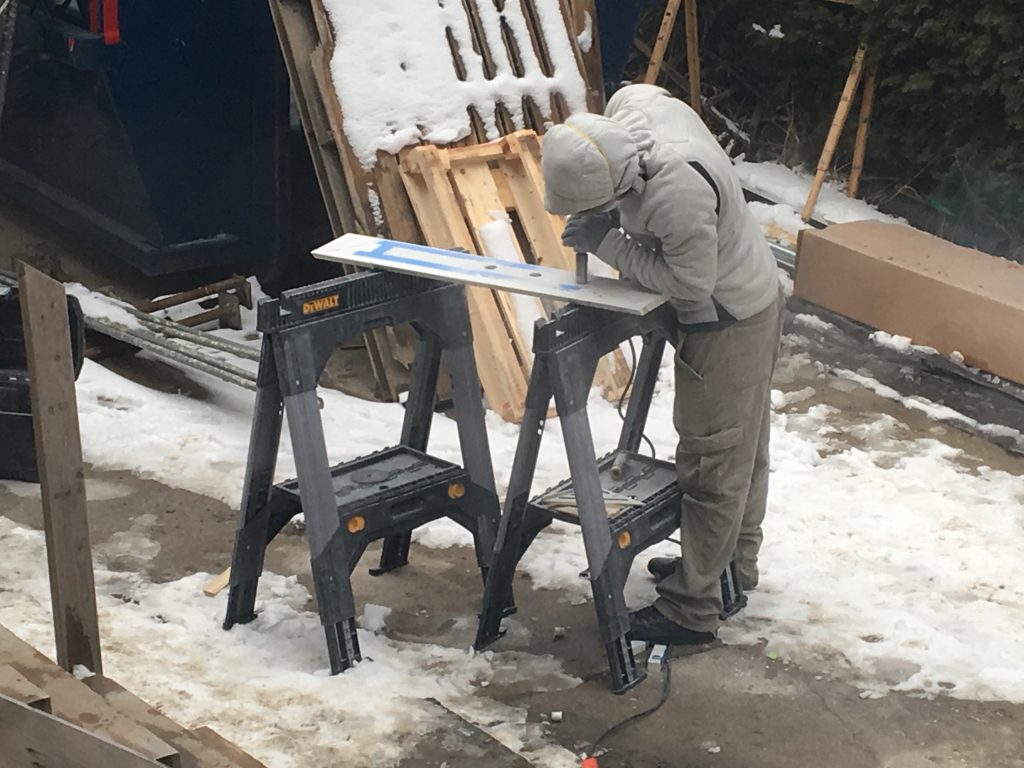 Then, the waterfall front was installed. The cooktop knobs needed a maximum of 1″ thickness, so this piece had to be ground down for them to fit through the holes.
Here it is finally installed (no knobs yet):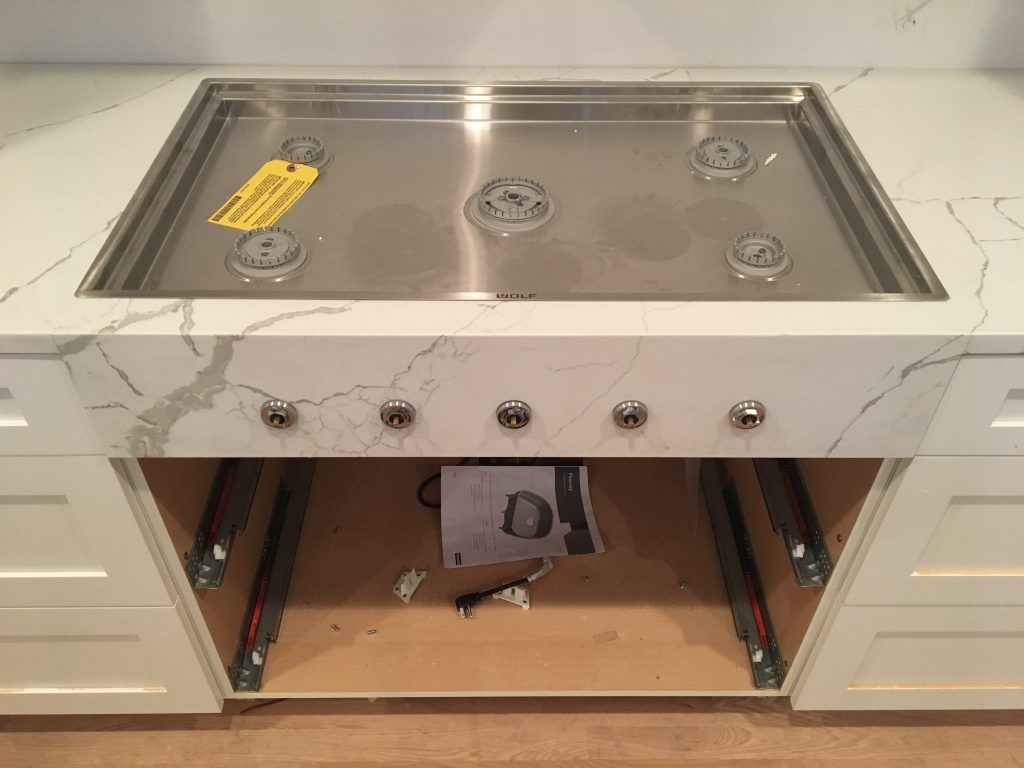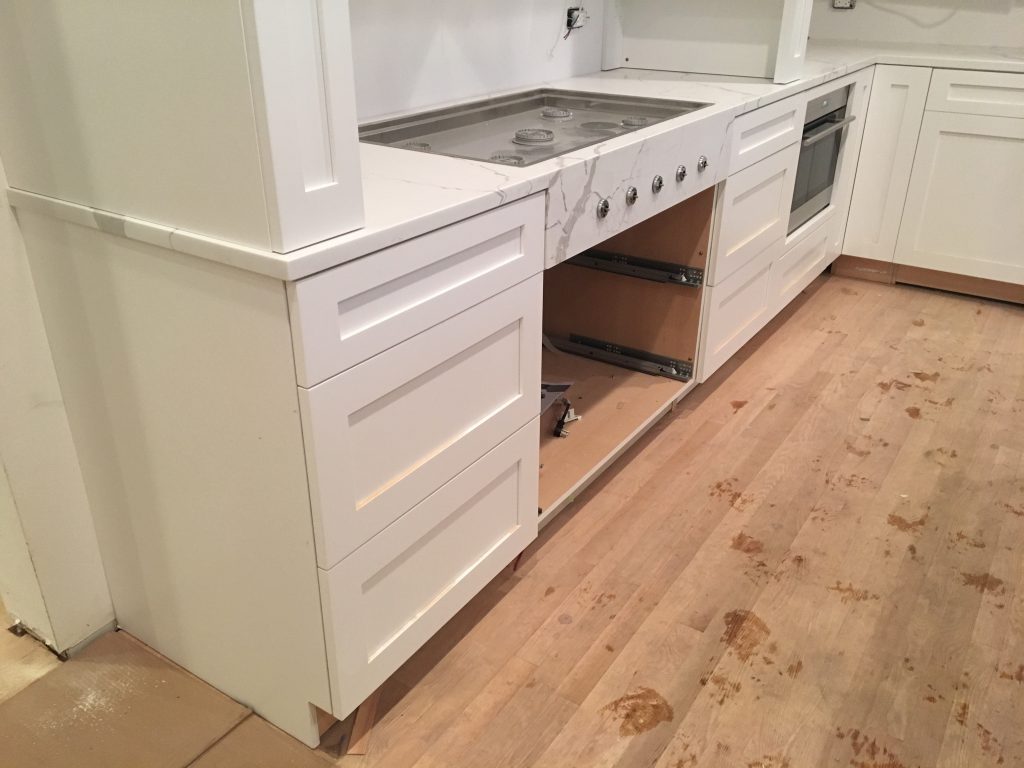 The island has a 2″ mitered edge. It required five people to carry it in together.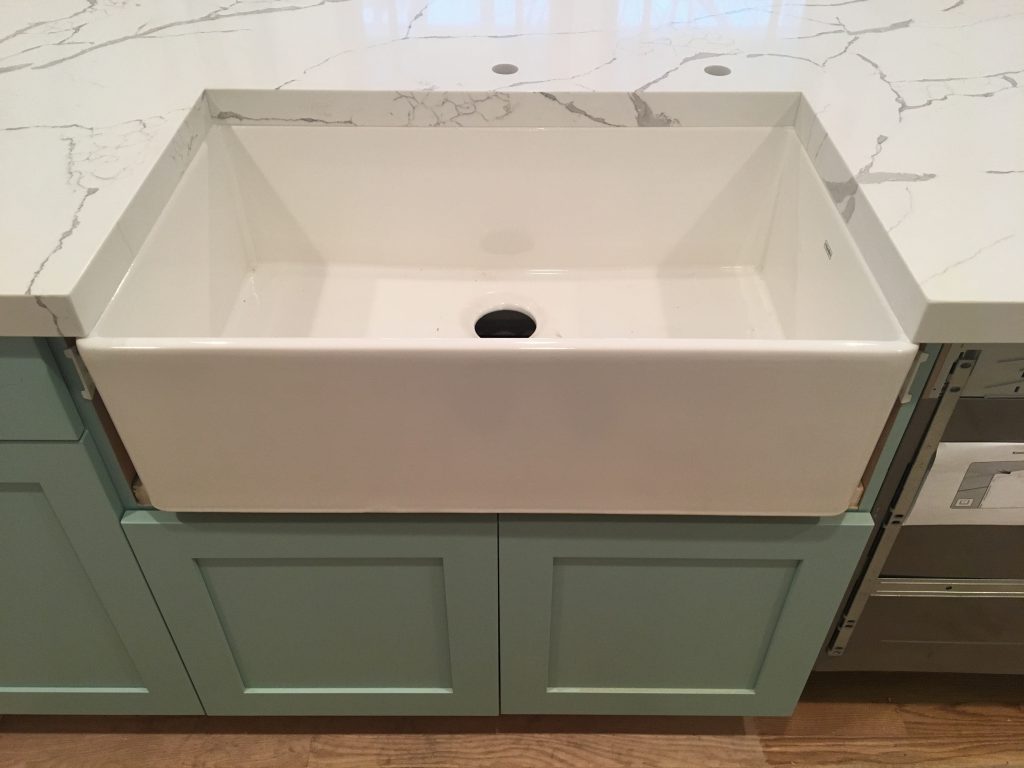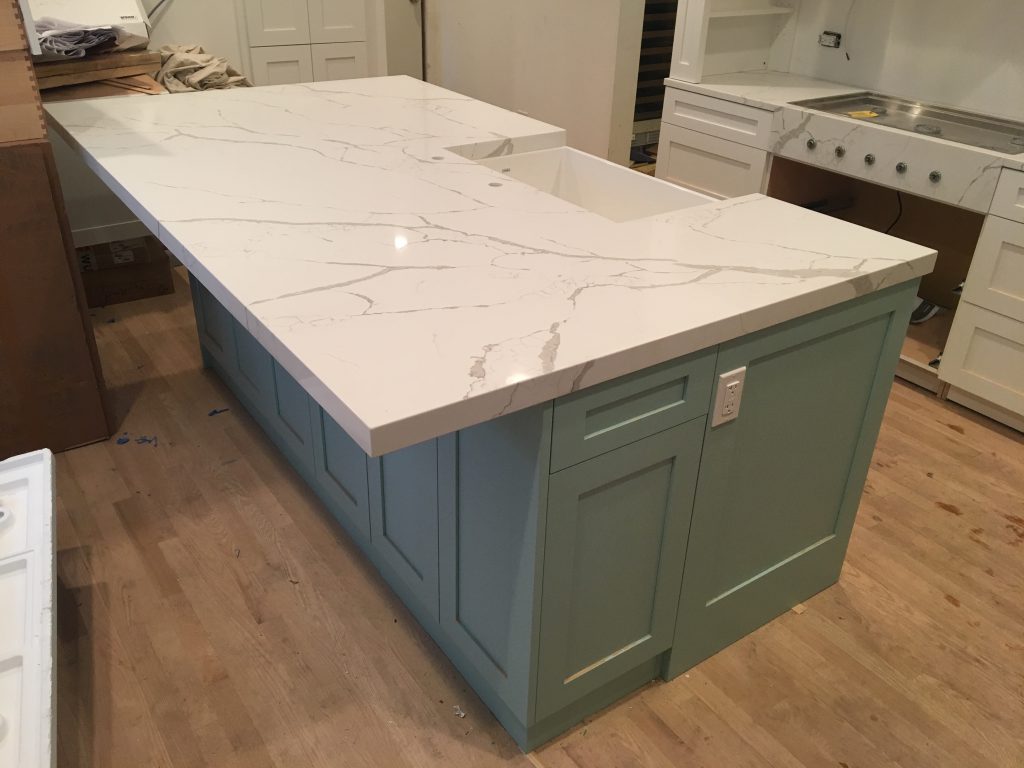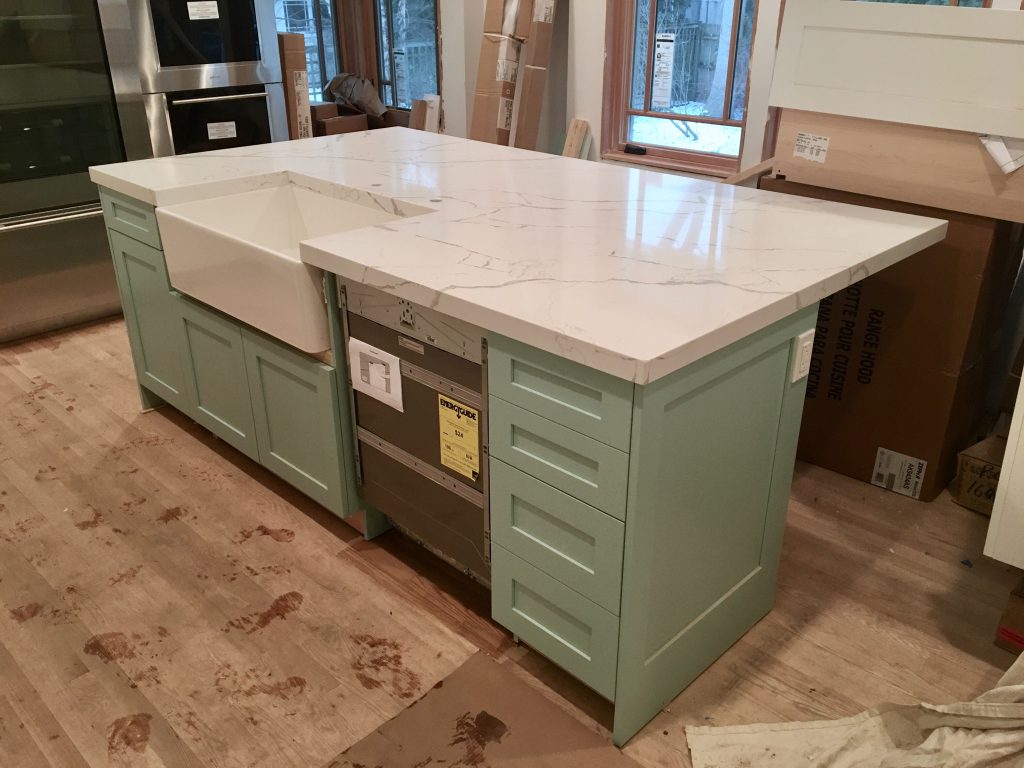 Finally, the lower level bathroom and laundry sinks and counters were installed. Both are also quartz tops, but from a different material than the upstairs. It has warmer browns and golds in the marbling, while the kitchen is a more pure white with dark gray marbling.
Laundry: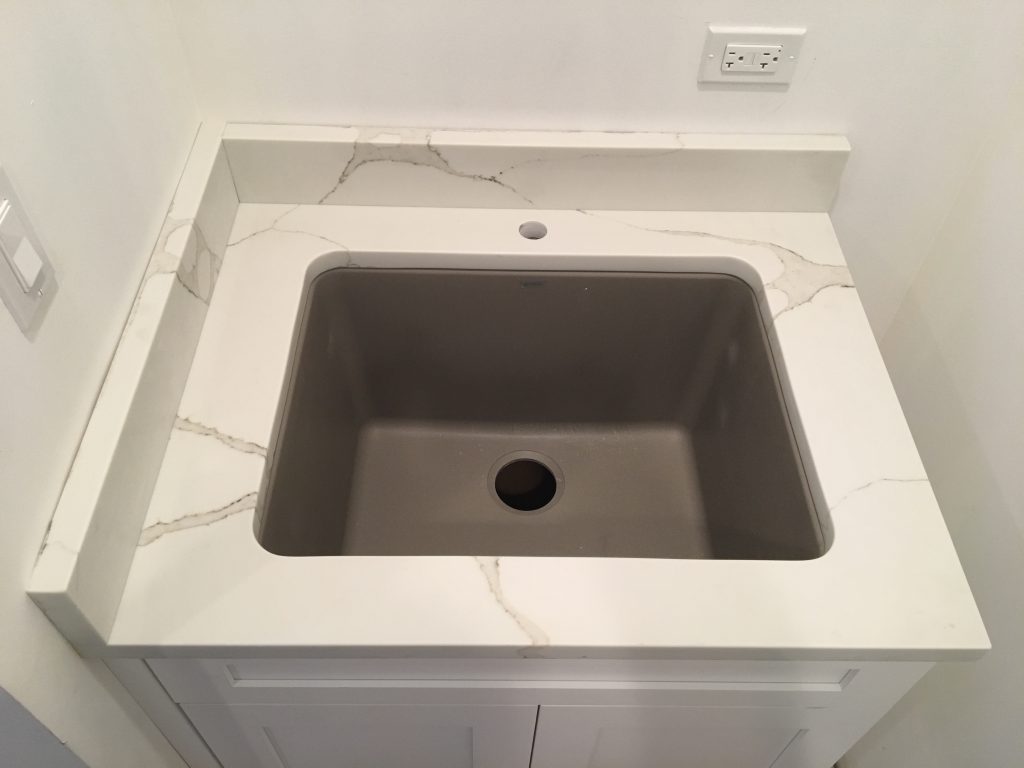 Bathroom: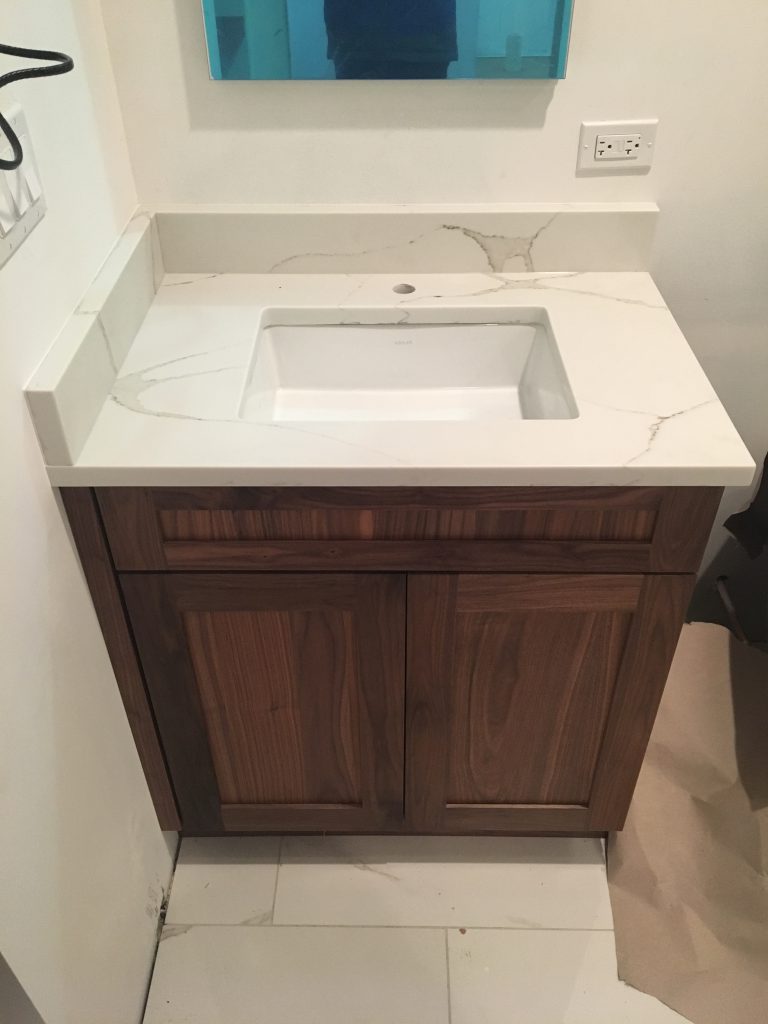 Next steps are installing plumbing fixtures, installing doors and trim, finishing the floors, and a few final electrical hookups and fixtures. Believe it or not, there is not much left.