We met with our contractor today to finalize the finishes and plans for the renovations.
The contractor has received approval on the project from the state's historic preservation board, so we need to begin work on the tax freeze application. The contractor began the permitting process two weeks ago and today received feedback from the village, which includes several exciting (read: costly) items.
We will likely need to upgrade our water service. Estimate is $8k, but we'll need to find another contractor to perform that work. Our contractor is going back to the village with the number of fixtures, at which point they fully expect the village will require the upgrade.
We may need to bury and upgrade our electrical service. We already have 200 amp overhead electrical coming in to the rear of the house, and we had expected that we would need to relocate it to the addition we are putting on, but we may need to upgrade and bury it. Our village is unique in that they own their own electrical utility, and their fees for this type of work are evidently astronomical. We'll soon find out.
The village also asked us to address the water flooding in our backyard. Flooding is a very common problem in our area, so our village has a program to help affected homeowners. Either we need to address the problem, or we need to sign a waiver. We are already putting in a sump pump and drain tile for our addition, and we can't just pump the water out into our backyard (which floods).
Below are photos of the flooding from a storm on April 10th, 2017: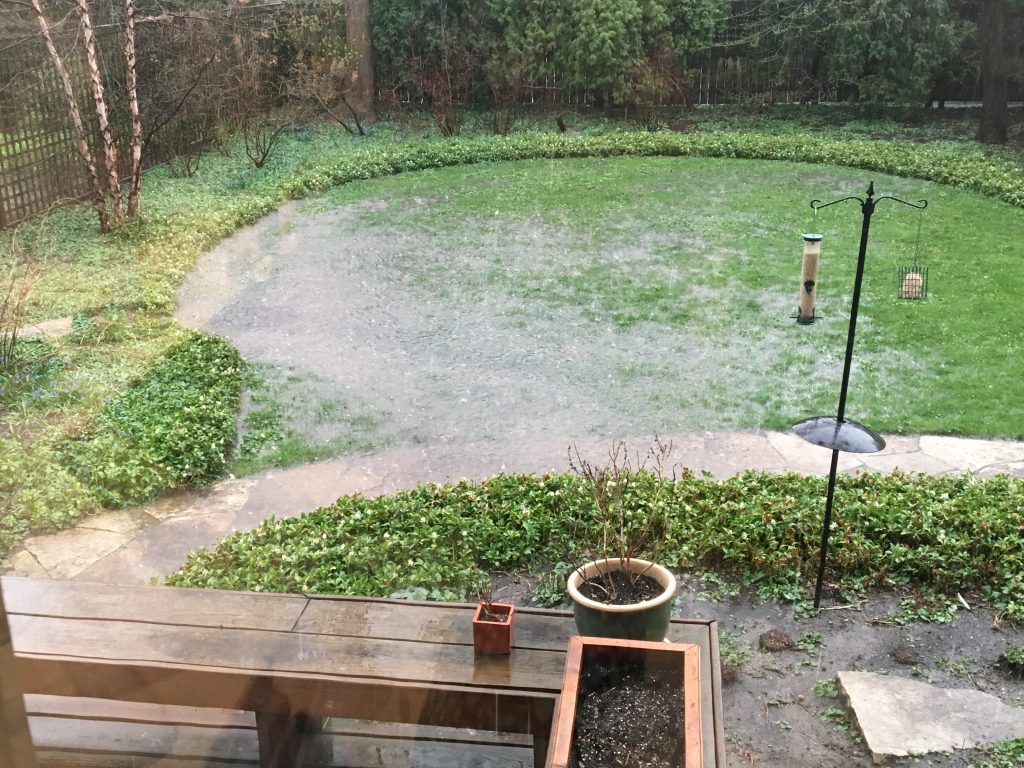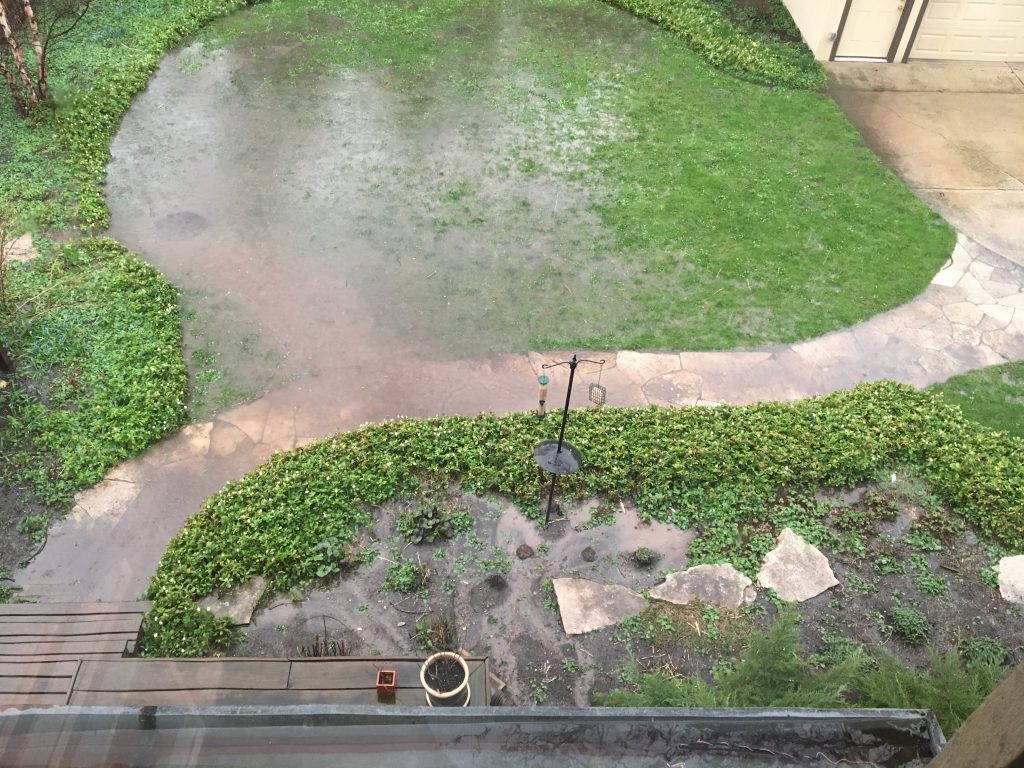 So, the contractor hired an engineering firm to survey the property and come up with a plan to address the water problem. In the photo above, you can see a manhole in our backyard. This is an ejector pit for our sewer. It's pretty clear from these photos where the low point is in our yard — and the engineer wants us to put in a yard drain right in that spot. It would then connect to the sump pump in the addition, and would drain the yard water and sump pump into the front yard. $6k estimate for that.
A final problem is parking. Like many homes in our area, our garage is located in our backyard, and we have a long driveway alongside our house to the back. It's wide enough for a single car. This will pose a challenge for workers (and for us), and because of our proximity to a school, there are parking restrictions on our street. We'll need to see if we can get a waiver of parking restrictions for us and for the workers. Otherwise, we'll be spending our days shuffling cars!