This morning, I met with our contractor and electrician to finalize the placement of can lights, switches, and outlets. We had done all of this in detail in the blueprint phase, which was an incredibly helpful process, but there are always a few tweaks.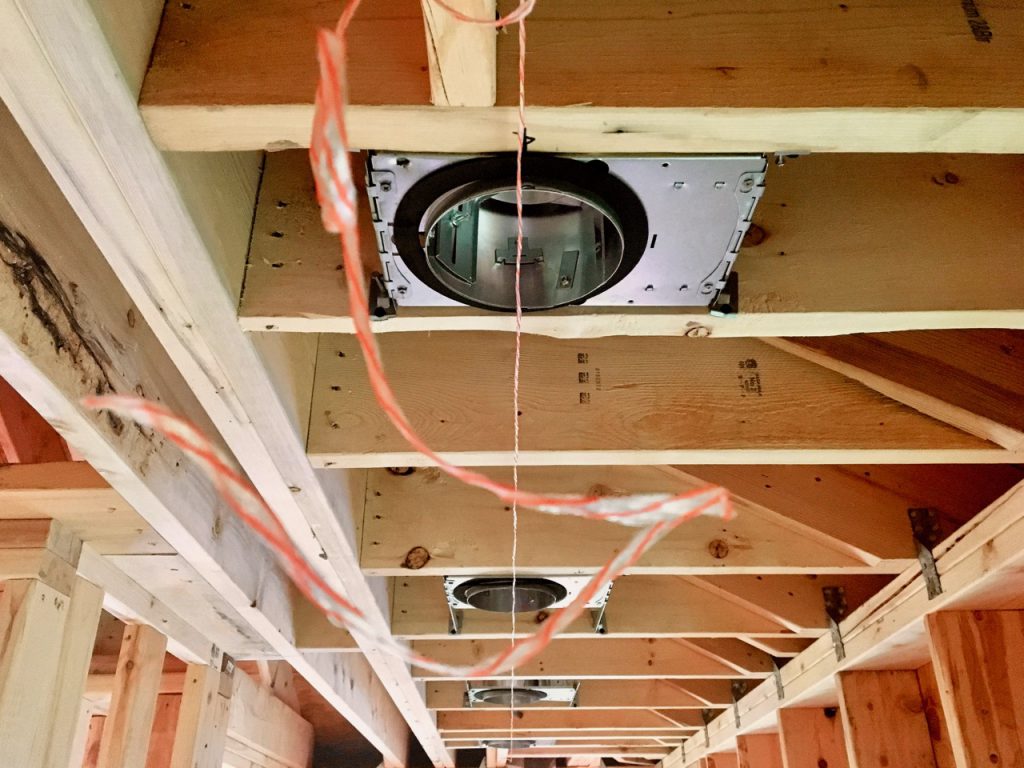 One of the things I've realized is that internal structure (framing, joists, ductwork, etc.) can obstruct ideal placement.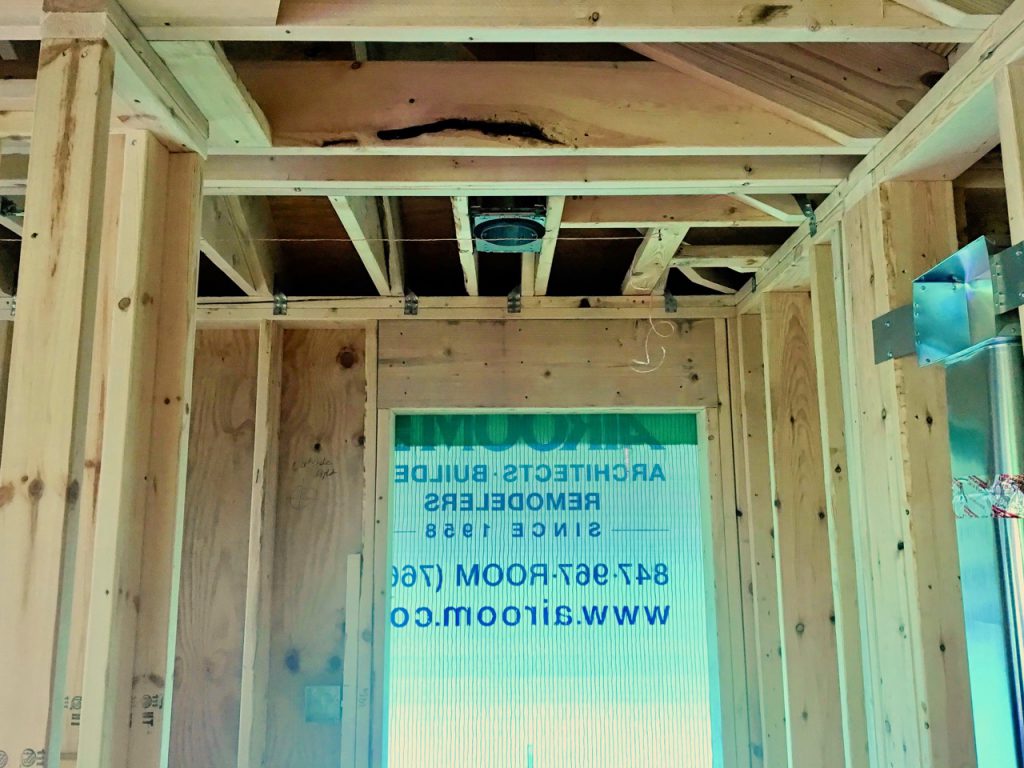 Some of these items are additions, but others are just practical changes. Here's the list:
Added can light over coffee bar. We had planned to have only one light positioned directly over the sink. Since we are using small 4″ cans that provide more directed light, and we don't have any other lighting in this area (no cabinets or under-shelf lighting), I wanted to make sure we had enough light on the counter.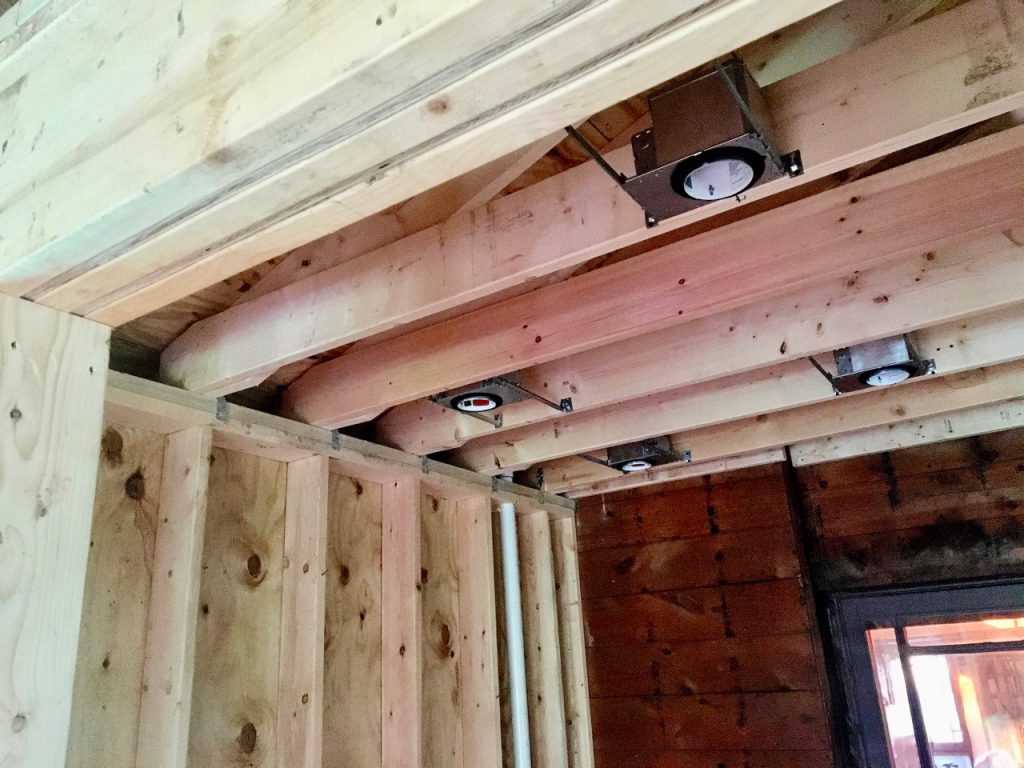 Changed surface mount fixture at bottom of stairs to can light. When you walk to the bottom of the stairs, there will be a ceiling light in the small hallway. The hallway is on a raised platform, which steps down into the main room, so there is less headroom in that space than in the rest of the basement. I decided that a recessed can light would make the most sense. It provides a little more headroom and saves us from buying another light fixture.
Garage light switch. With our detached garage, I added a switch next to back door so we can switch on garage lights from the house.
Third island light. We decided to add a third pendant light over the kitchen island.
Centered light fixture over stairs. The light fixture was not centered, which was probably a mistake or something I missed on the plans.
Changed location of laundry light switch due to door change. We changed the pocket doors to a barn door, so a little more framing is necessary. The light switch will be positioned inside the laundry room, instead of outside.
Added wall outlet for wall-mounted TV under the windows. The room downstairs is the size of a bedroom. It was designed as a guest room. But, I had the idea that maybe it could double as a TV room, so we are considering changing the layout a bit from our plan and putting the TV under the windows. In addition to adding a wall-mounted outlet, we'll need to sister the metal studs with wooden 2x4s in that spot so we can add a wall mount for a TV.
Confirmed positions and centering of can fixtures. In the basement, the lights are slightly offset from the windows because room is slightly shifted.
Added outlet to bathroom in the built-in shelf. We are adding a custom shelf niche to the downstairs bathroom, and a side-mounted outlet would be great for charging stuff.
In other news, the concrete change for the escape window is underway. The concrete contractor should be out next week to fix it.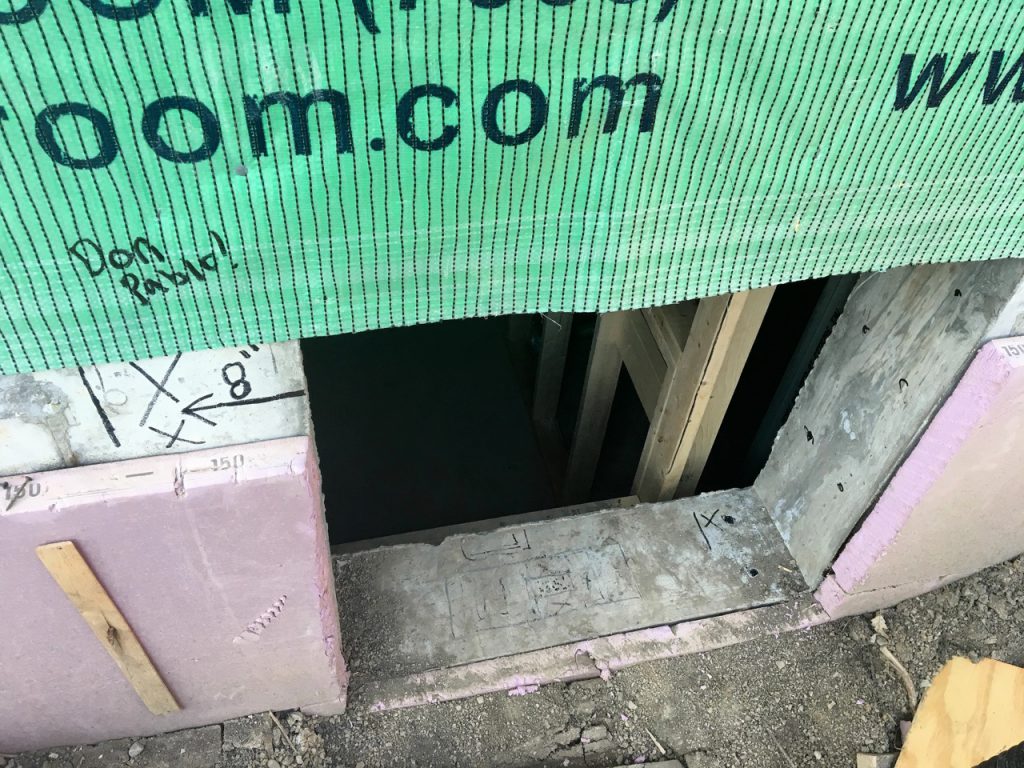 And, the electrical conduit is going in.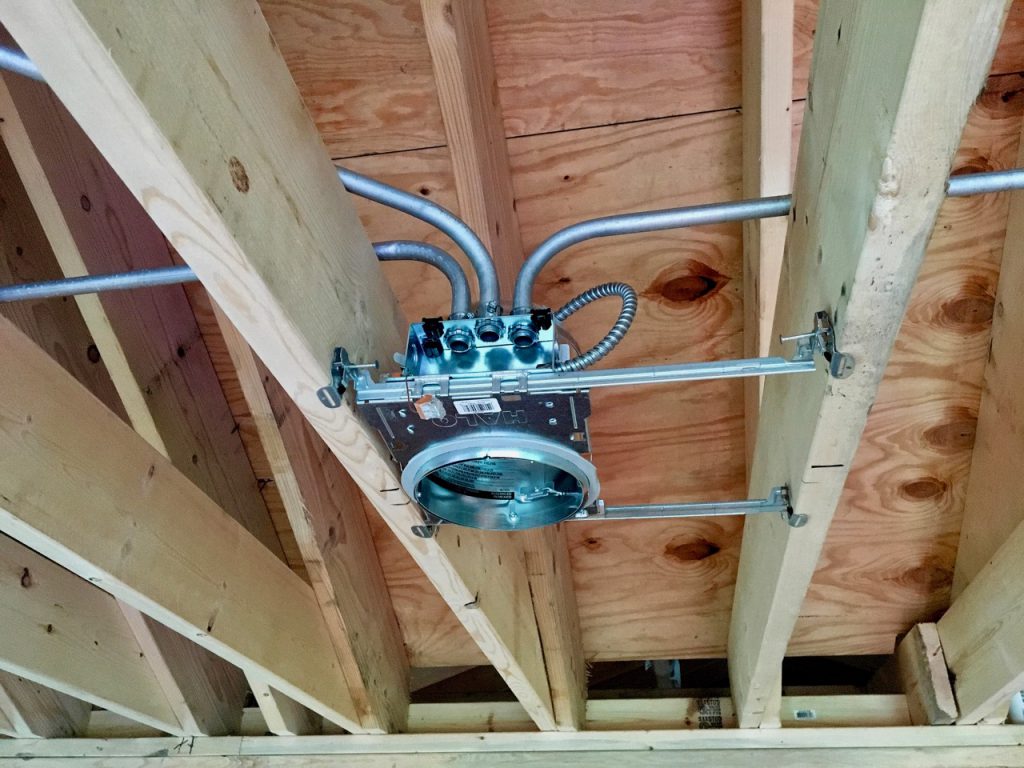 I am very pleased that they have been so careful to double-check the positions of the lights before drywall is installed.
I've been working on yard drainage issues and roofing/gutters so hopefully will make progress on those soon.