The carpenters returned last week and have virtually completed the basement framing work. The plumbing rough-in is also nearly complete. Electrical work should begin next week.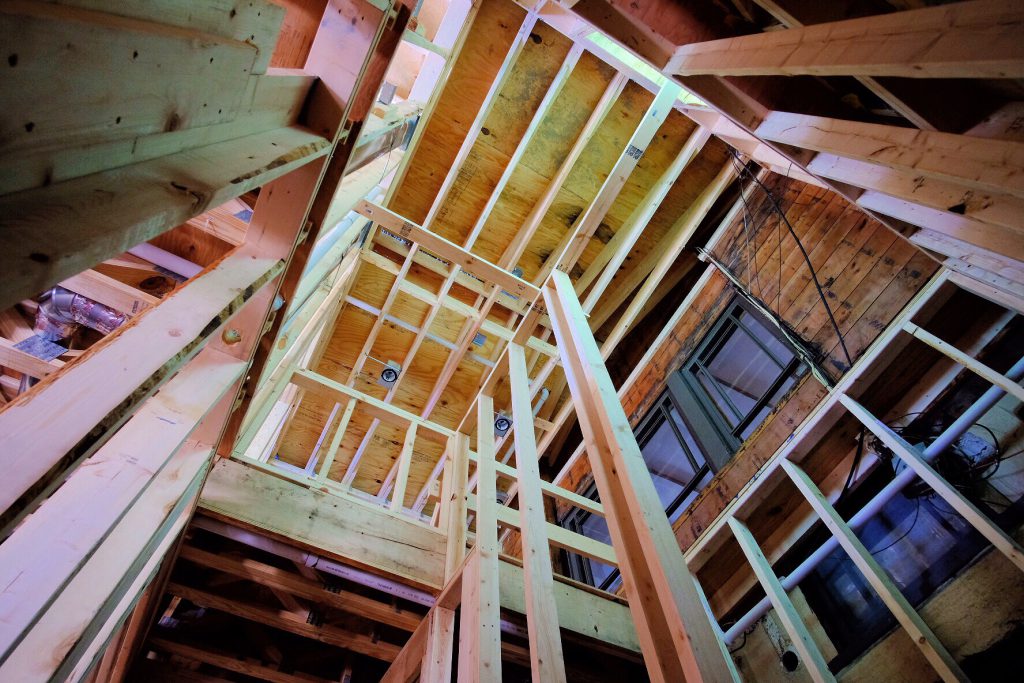 The electrician returned to re-do the ground wire installation now that the water service has been upgraded.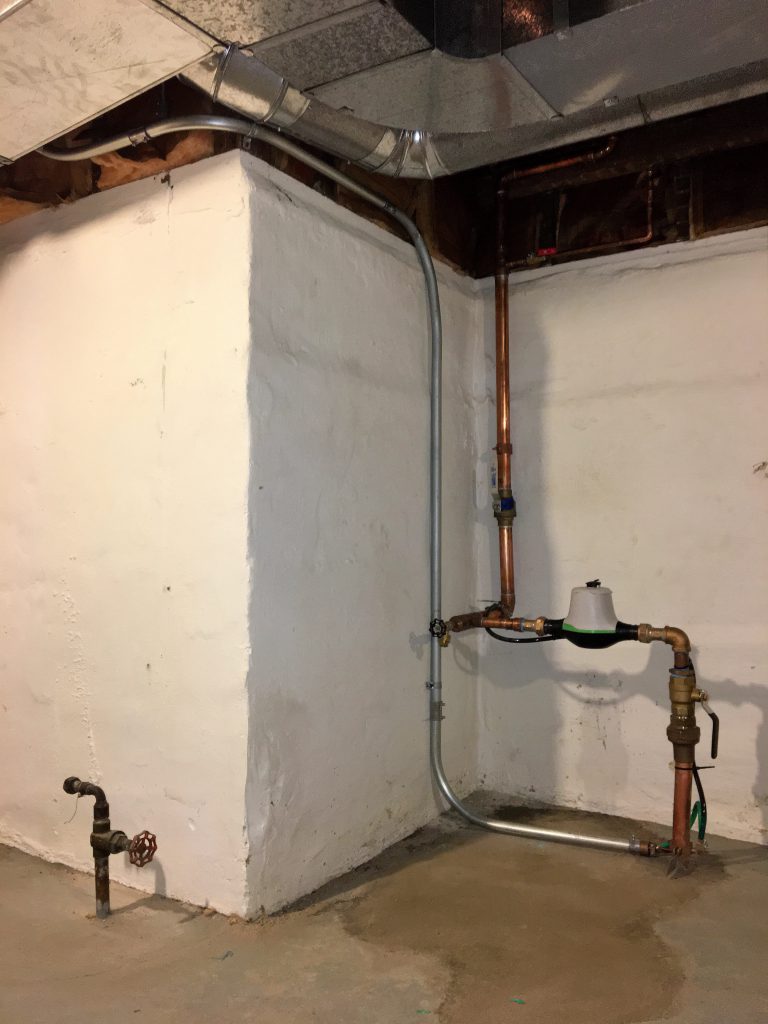 Below is a view of the far West-facing wall. The three squares will be windows. To the left is the bathroom. To the right is a closet and laundry room.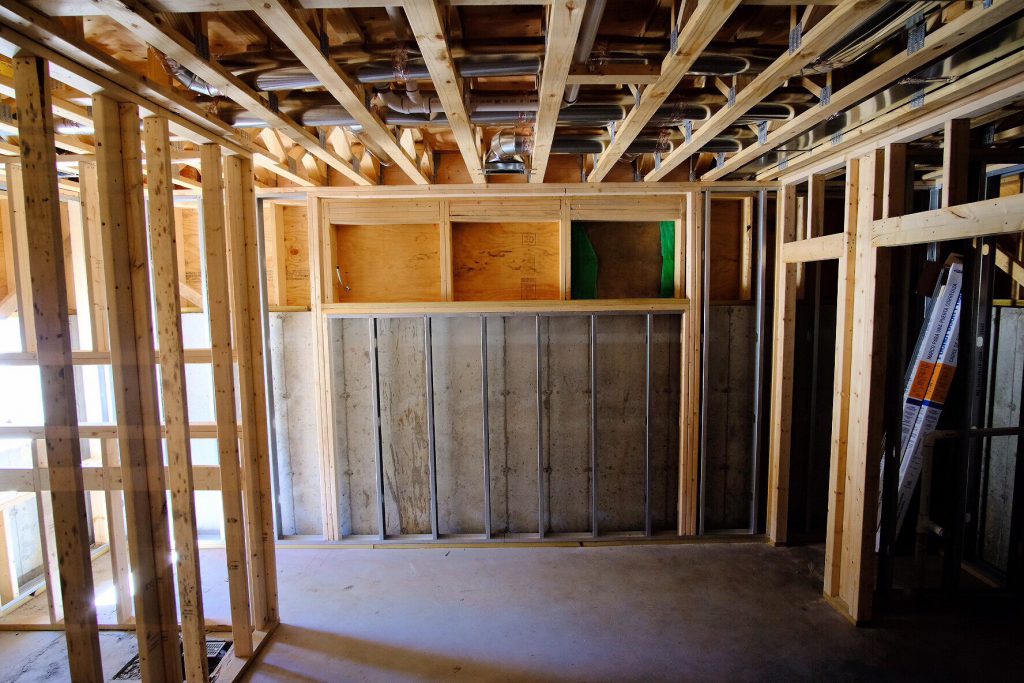 View looking back towards the house. The opening is the bottom of the staircase. There will be a step down into the room.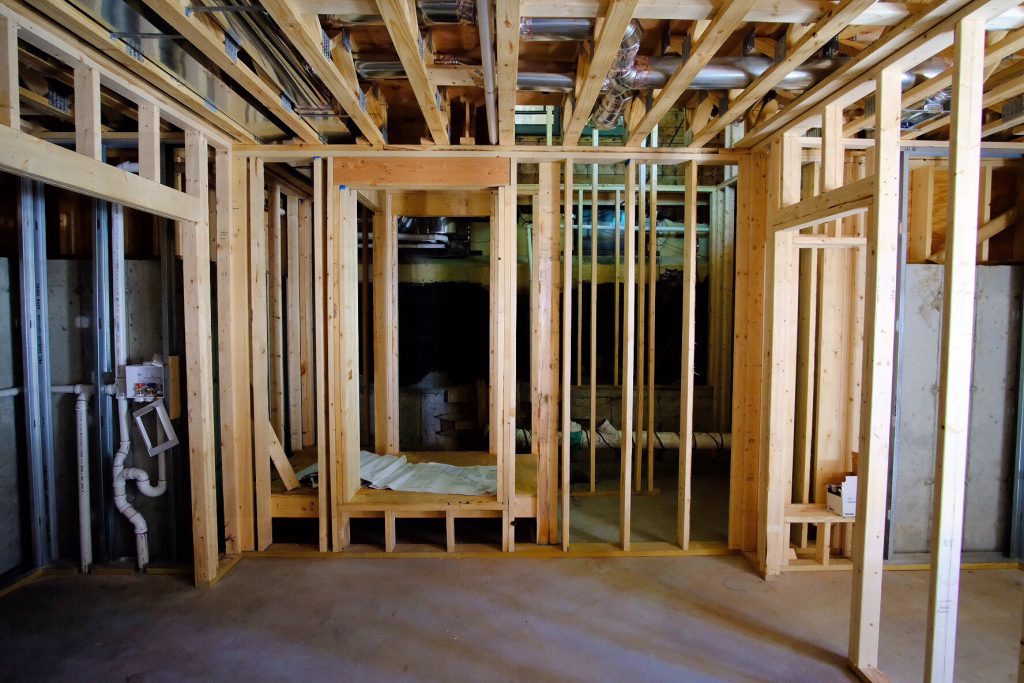 The laundry room was originally going to have two pocket doors, but we're going to shorten the opening and do a barn door instead. At the left will be a sink. At right will be stacked washer and dryer. (Floor drain in the middle.)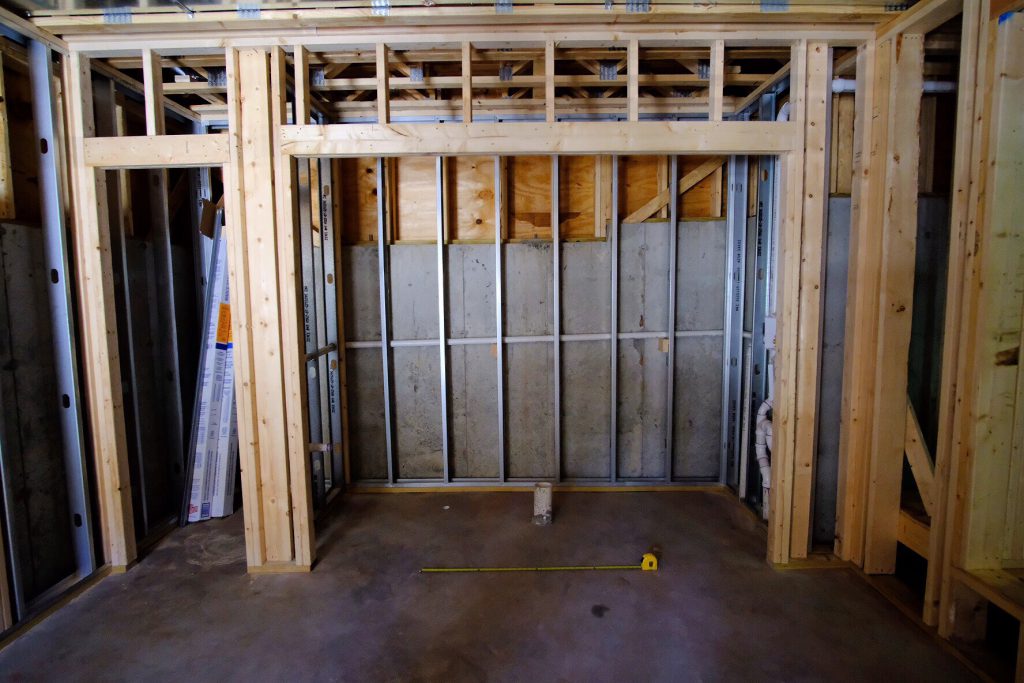 The downstairs bathroom. (The bright window is the escape window around the corner.) The shower towards the right will have a seat and curbless entry. The horizontal framing along the shower wall to the right is a large horizontal storage niche. Not visible at the left are storage shelves behind the door.
The carpenters must furr out the far wall, which will contain supply lines for the sink and toilet. Those must not be installed against an outside wall.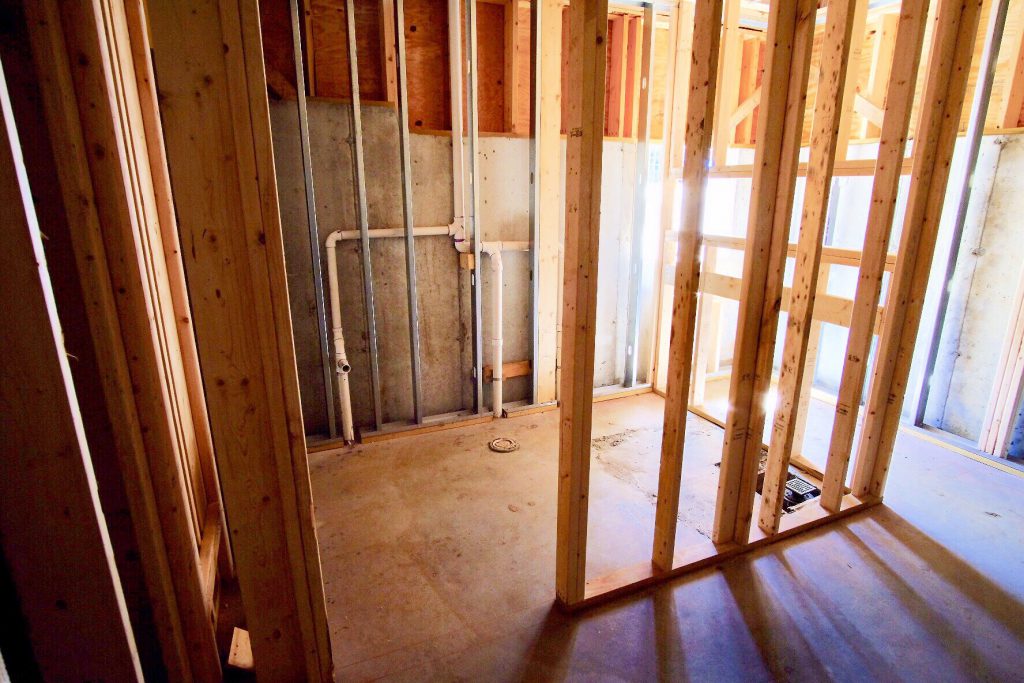 Laundry room.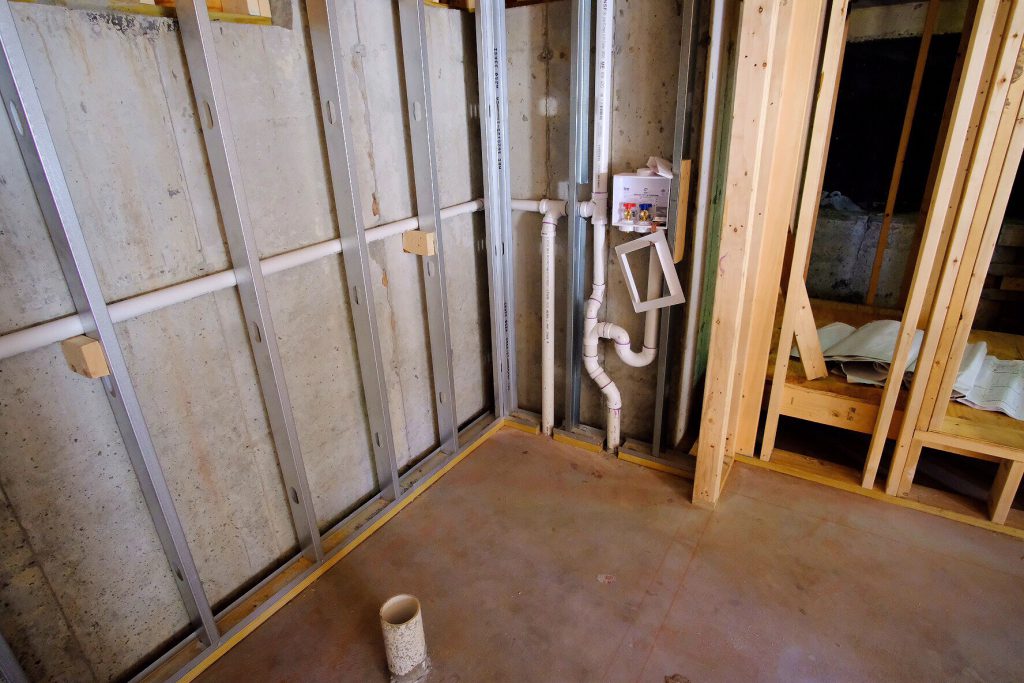 Moving upstairs, the kitchen island waste and loop vent for sink, disposal, and dishwasher.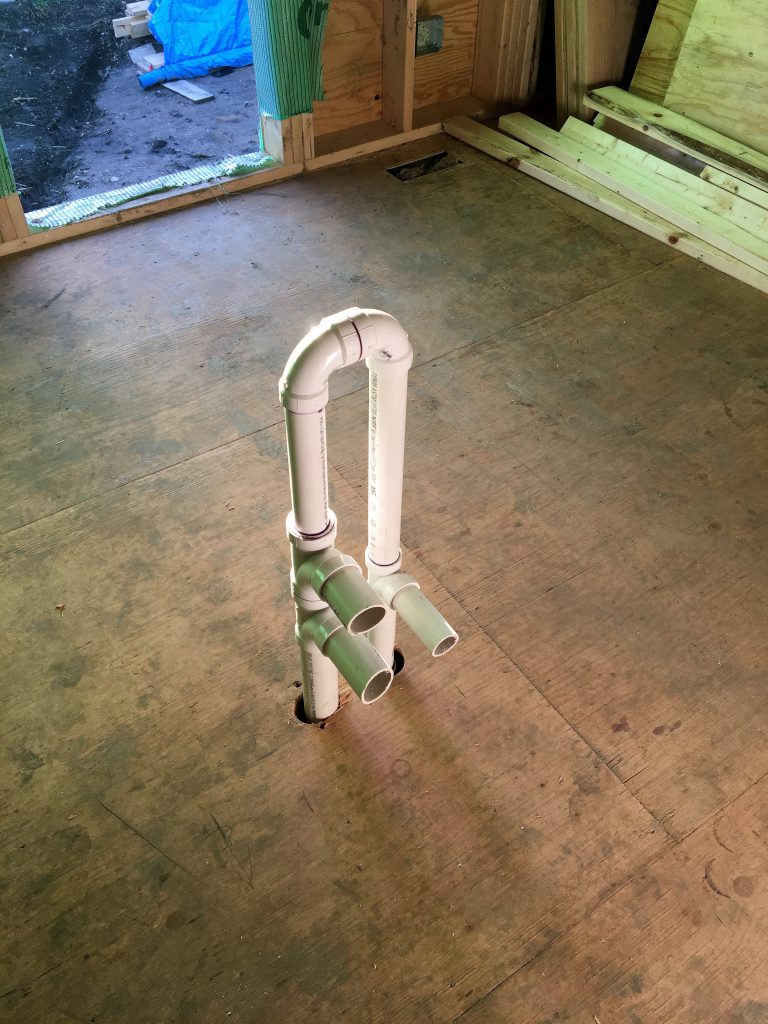 Coffee bar sink waste and vent.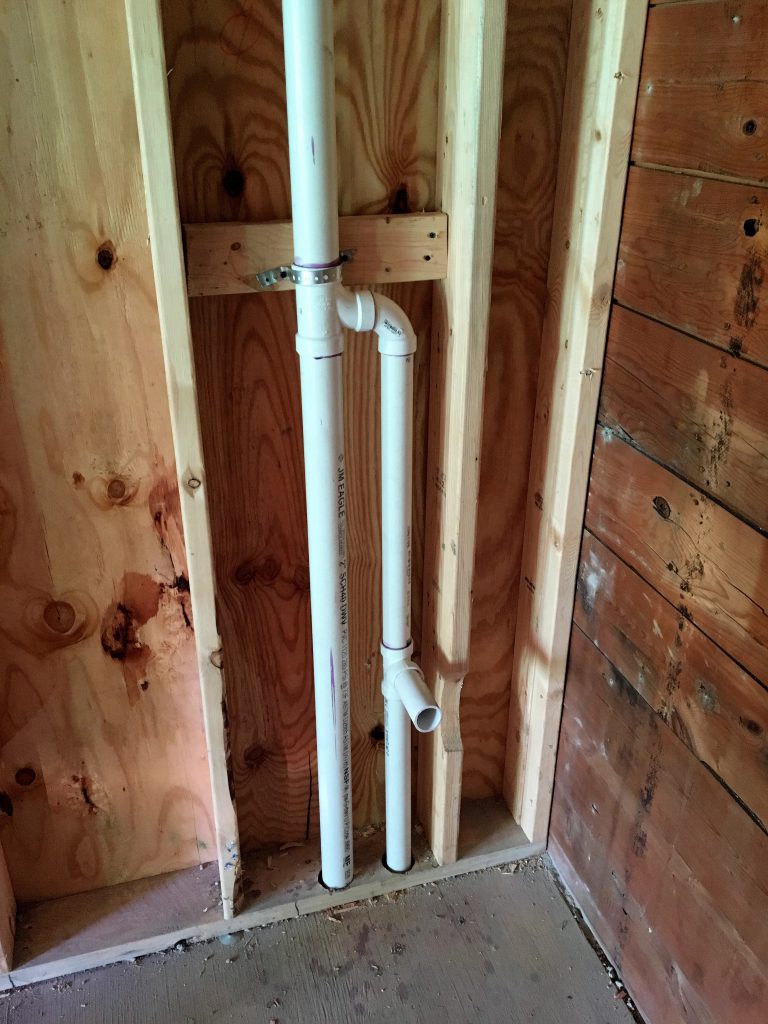 Venting the plumbing up through the roof.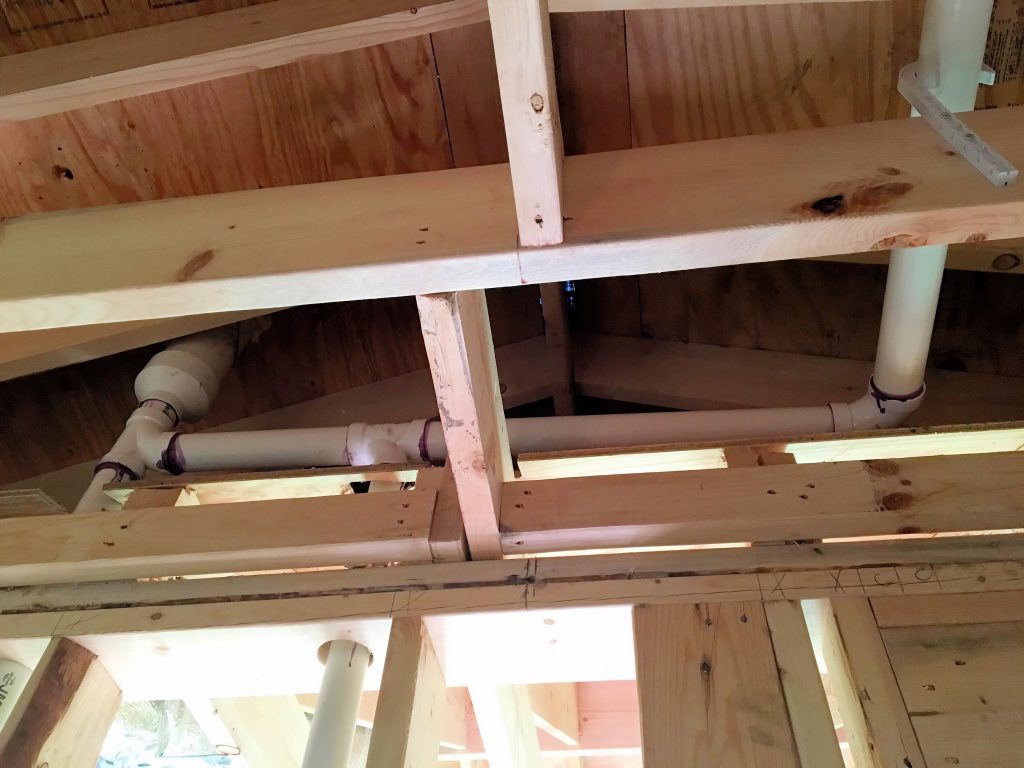 Finally, looking down from the top of the "stairs" at our sewer and sump pump, which has just been installed.