Some progress on the renovation continues, albeit slowly.
The roofing delay we experienced was mostly due to them running out of shingles. The shingle was a special order, and only part of the shipment arrived. So they stopped for a month or so while they waited for the rest to arrive.
Fortunately, it arrived last week, and they returned to finish the addition's roof and proceed in the main house.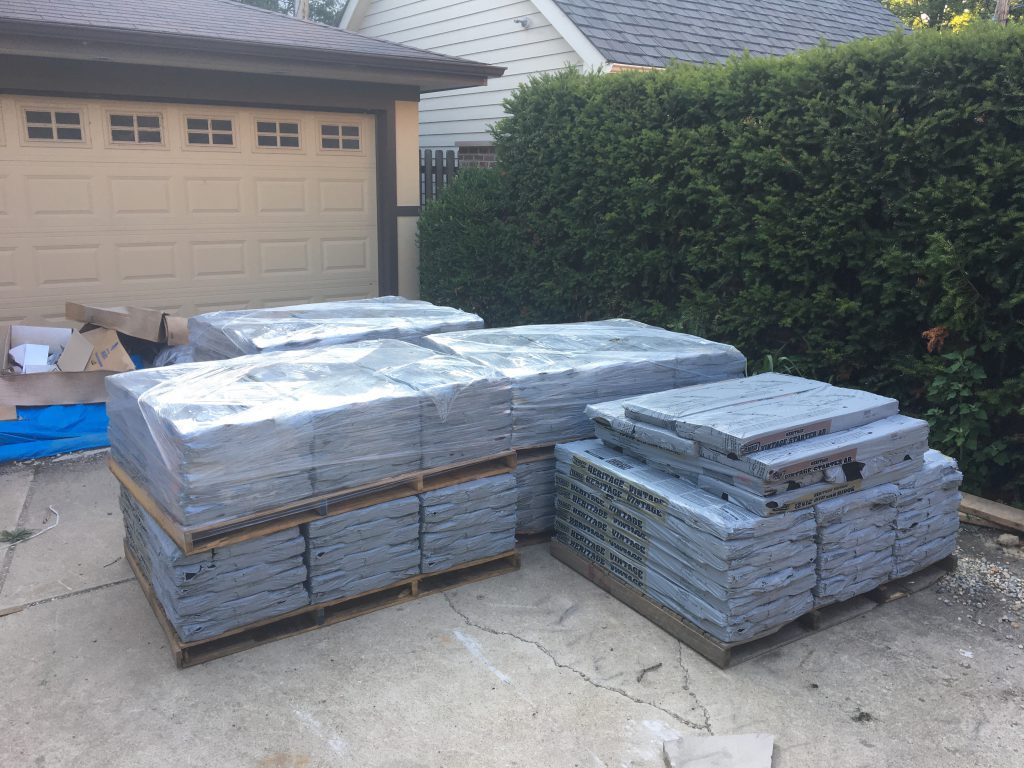 I was home Monday and went up on the roof with the roofer to check out the state of the gutters. They pulled down the aluminum cladding and found this deteriorated mess: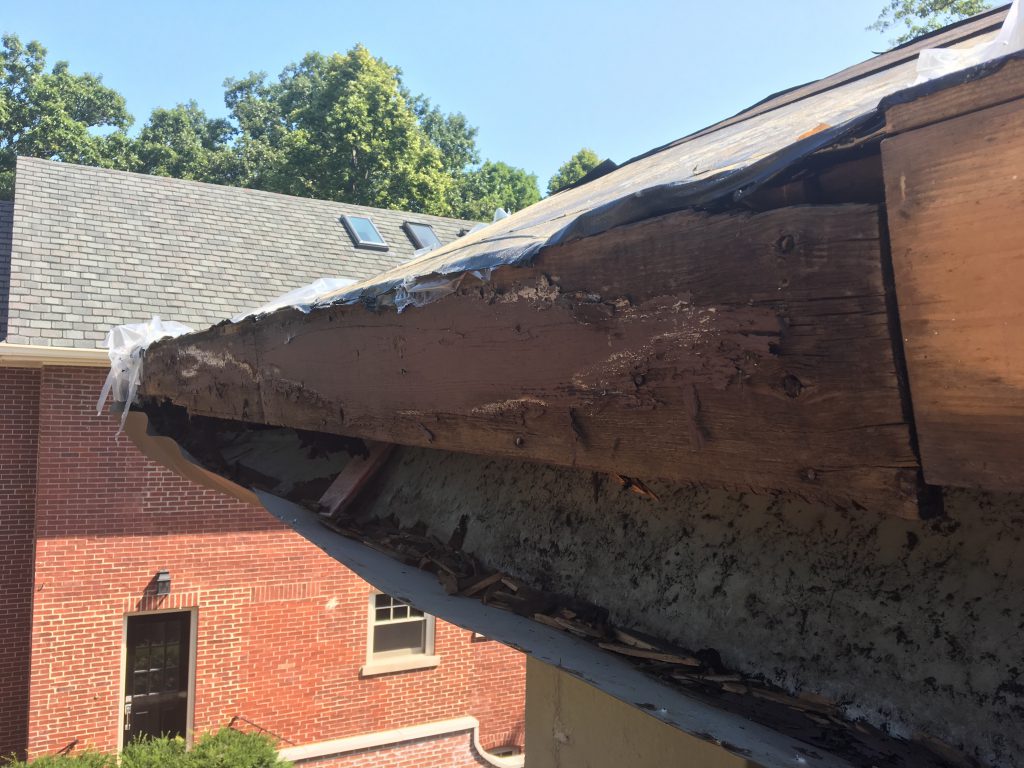 We knew it would be a mess, and it is. They were not very optimistic about the availability of the carpentry crew that can rebuild all of the gutters for our entire house.
Meanwhile, they proceeded tearing off the three layers of shingles, sheathing the roof in plywood, and protecting it with ice and water shield and roofing felt. They will start shingling a few courses up from the eave and will go back and work on the gutters as they can.
In other news, the custom oak stairs have arrived and have been installed.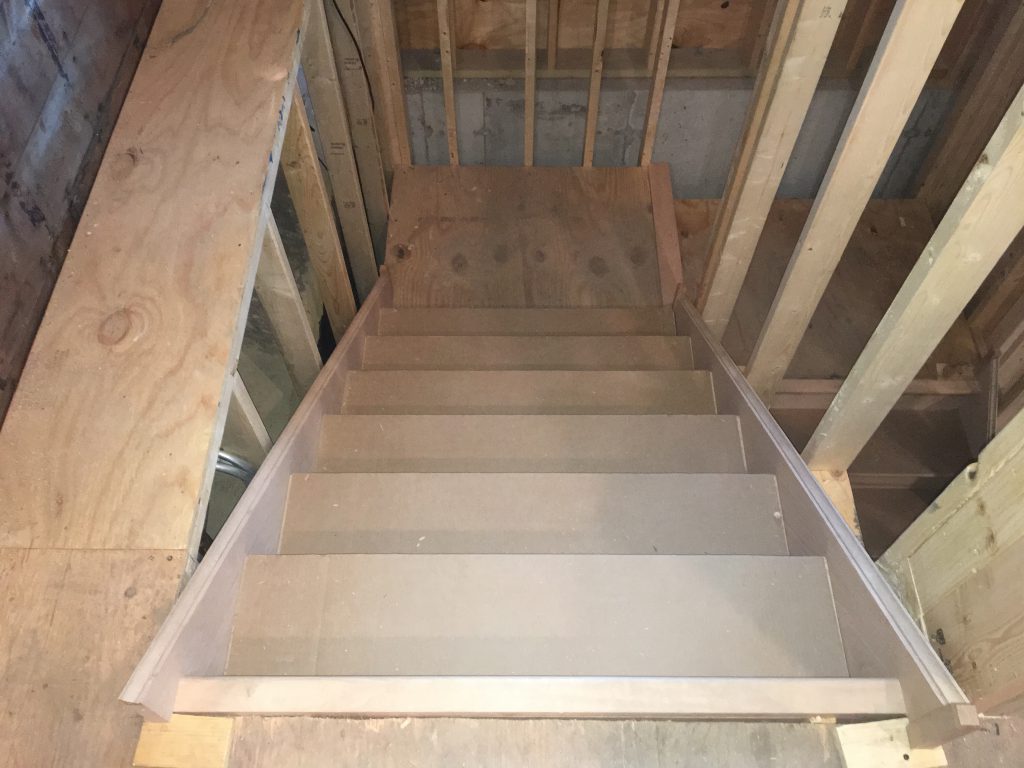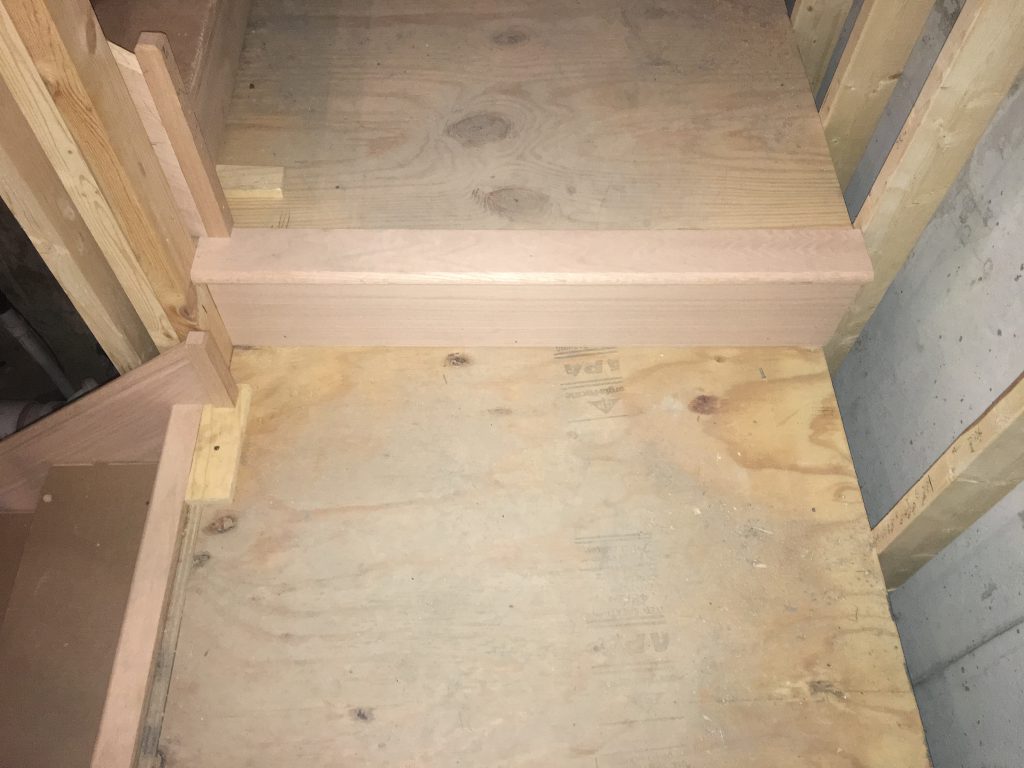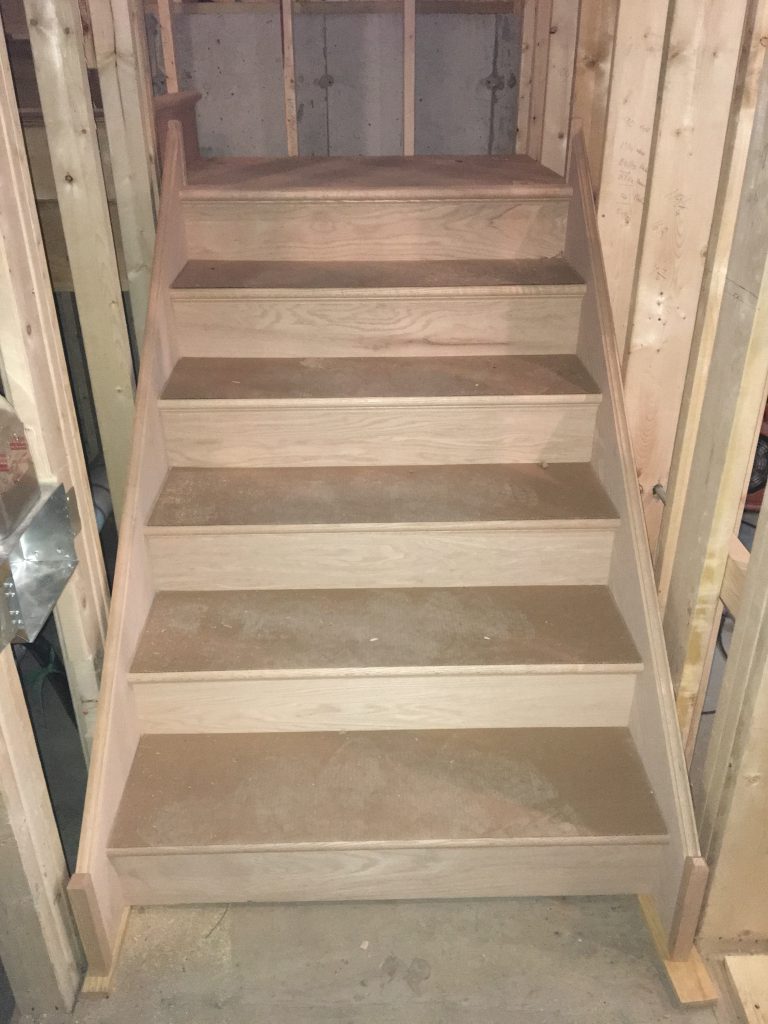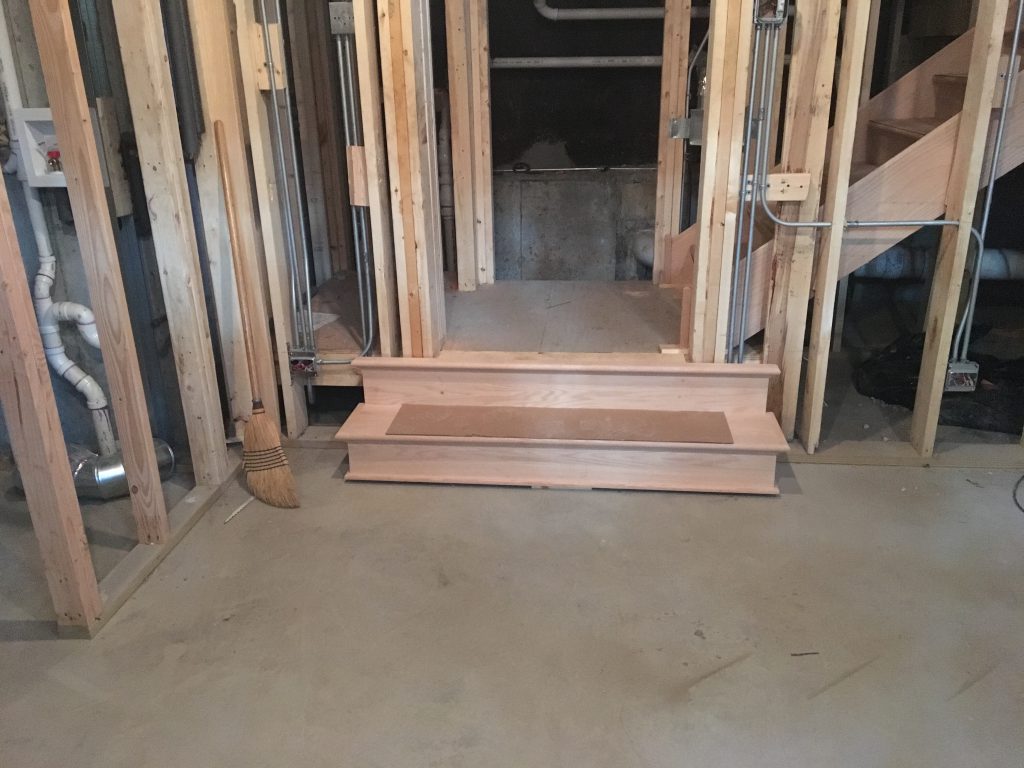 Finally, the plumber came out to install our new industrial sump pump (Tramco 400S).
This involved breaking a new hole in our slab, digging through the rock, dirt, and clay, and installing a much larger and deeper sump pit. They connected this in to our existing drain tile system with a T.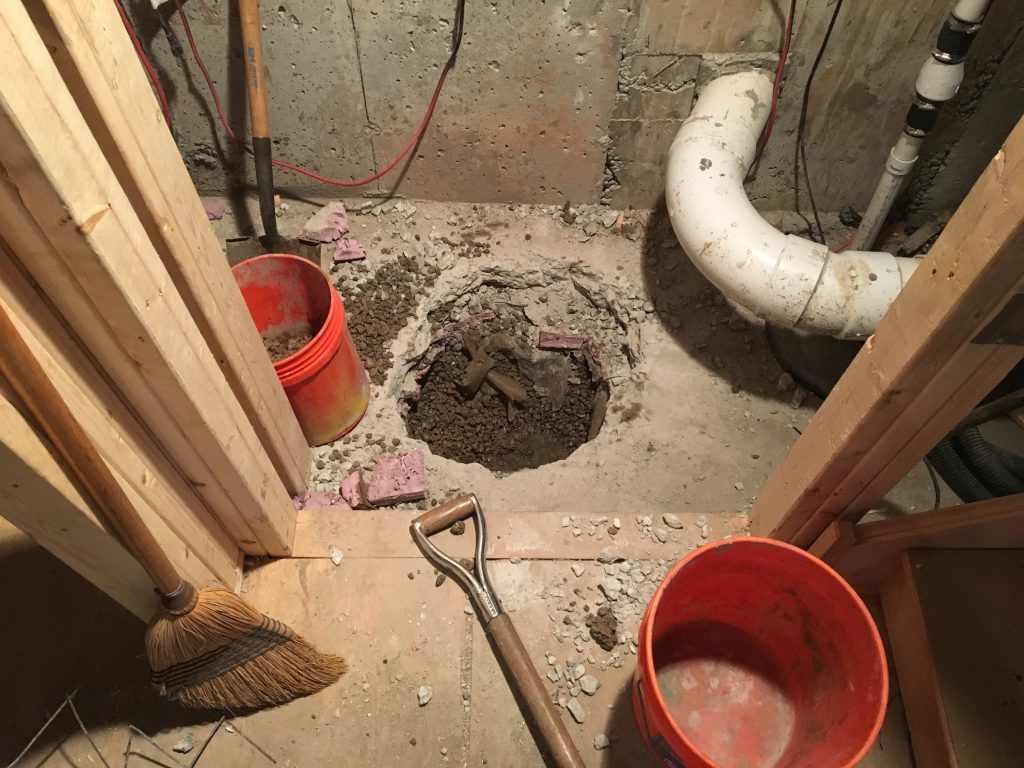 I'm happy with this solution because we keep our existing sump pit and pump without modification. Because the new pit is much deeper, the old one should never activate unless the primary fails or the water volume exceeds its capacity. Hopefully this is an unlikely scenario.
A second 2″ discharge pipe was installed alongside our existing. Using a smaller pipe or using the existing would reduce the pumping capacity of this pump.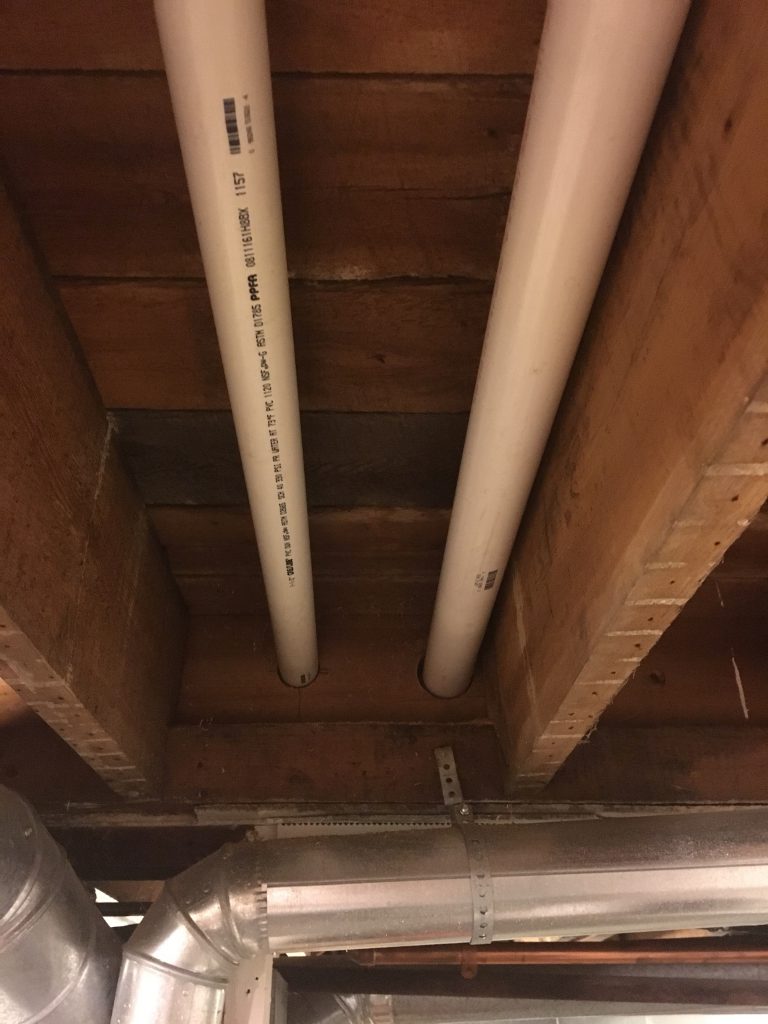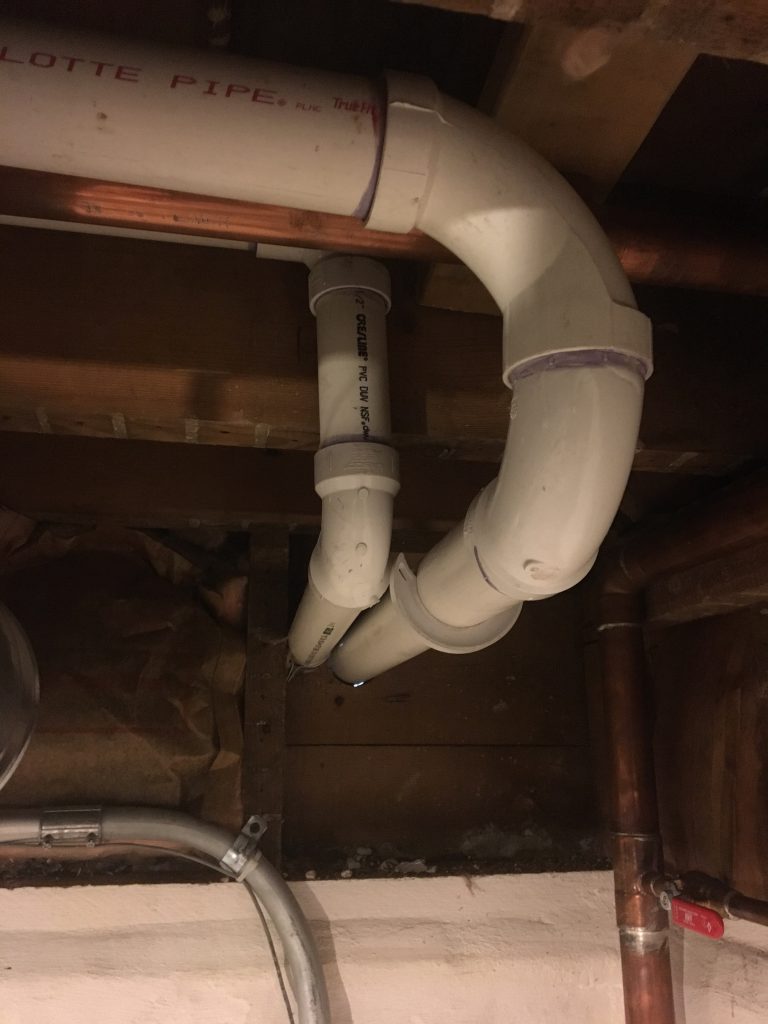 Finally, the pump was installed and tested.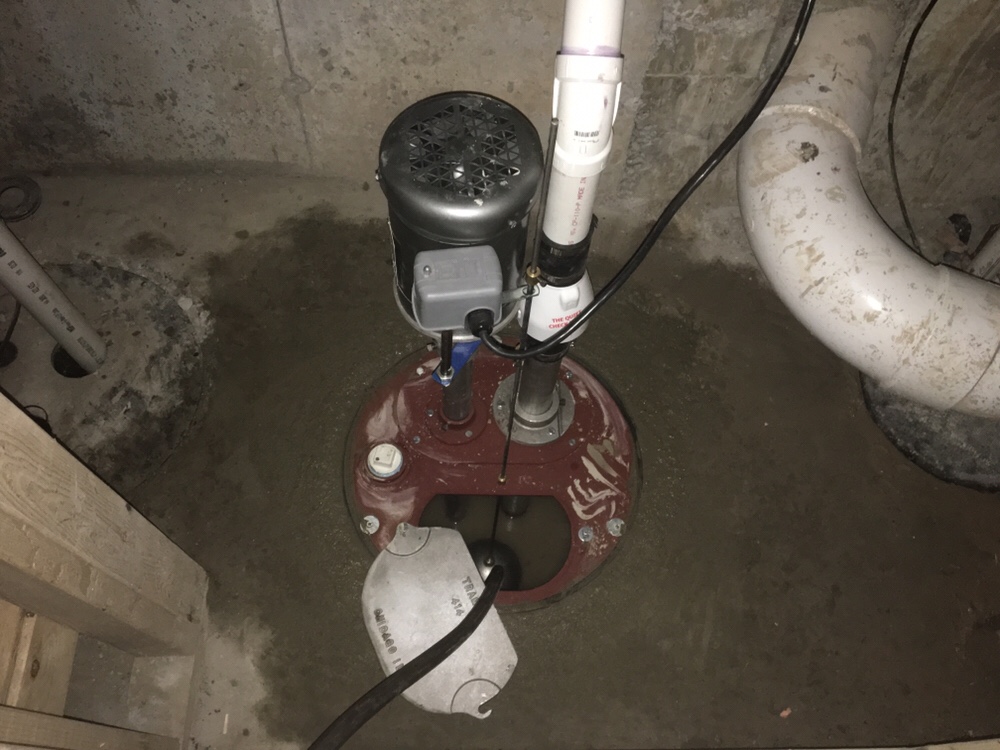 This is a pedestal-style pump made by a Chicago company. The idea is that the key components (motor and switch) are above the water. While submersible pumps have seals, and water cooling their motors is an advantage, the seals and switches can and will fail. This design is superior, and the 1/2 hp pump can pump double or triple what an equivalent submersible can do. Supposedly this pump will last 30 years, and it comes with a 10 year warranty.