Work continues both inside and out.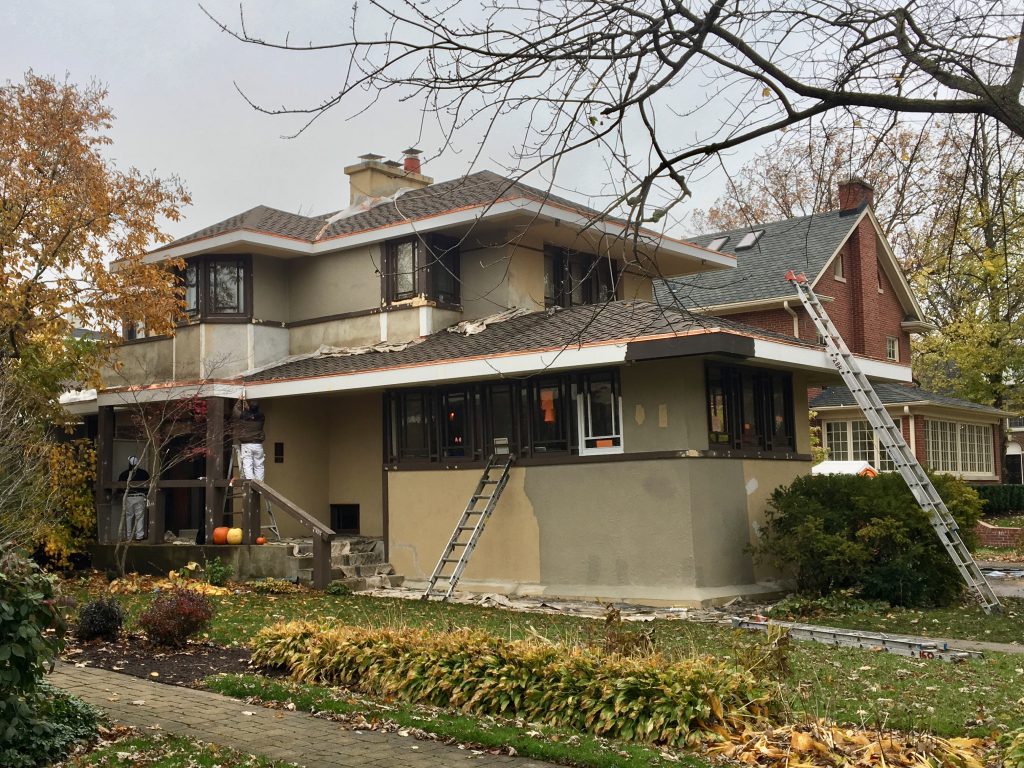 A painting and masonry contractor is repairing all of the stucco on the old house, and they are coating the old stucco with Texcrete to change its color to match the new stucco on the addition. While we had wanted to re-stucco the old house, this was the fastest and most affordable way to make the house match.
My original goal was to simply paint the new trim on the house to protect it for the winter, but the contractor persuaded me that this would look the best and could be done this year before it got too cold.
There were a lot of cracks and stucco repairs to make, in addition to the repairs from stucco that removed by the roofer to install flashing. For instance, the roofer found a crack in the chimney, so that has been repaired. (At least, I think it has — I haven't climbed up on the roof to check.)
This also includes patching rotten wood trim, and replacing rotten wood on one living room window and sill that are very badly deteriorated.
Below, the rotten window has been removed for repair.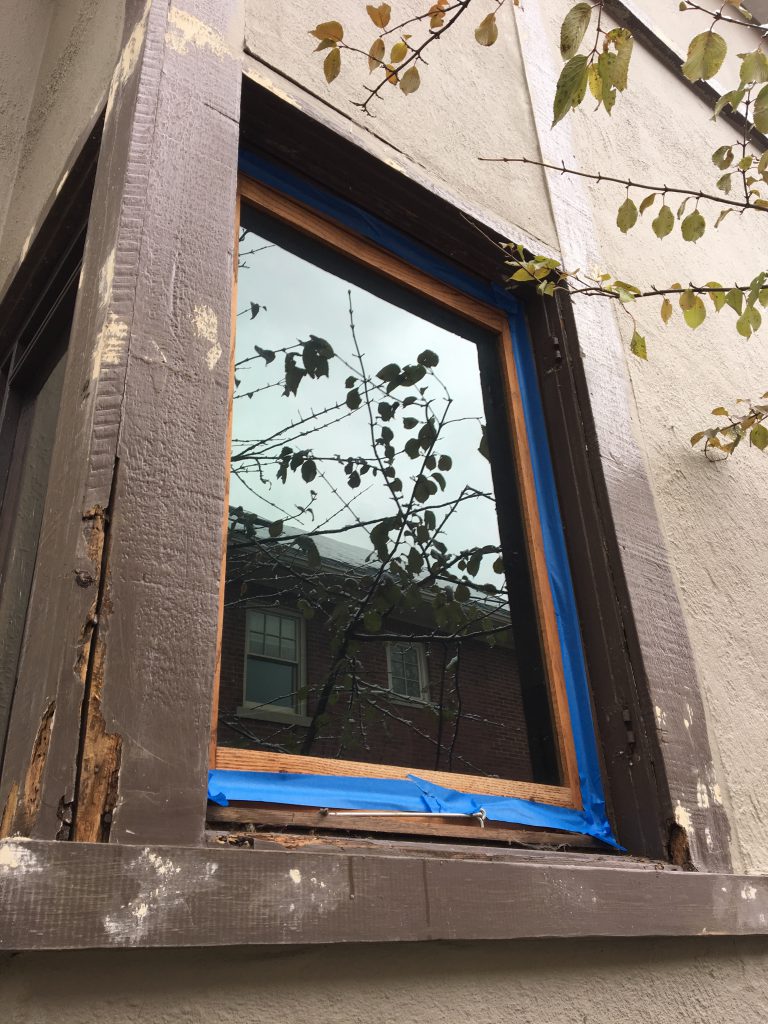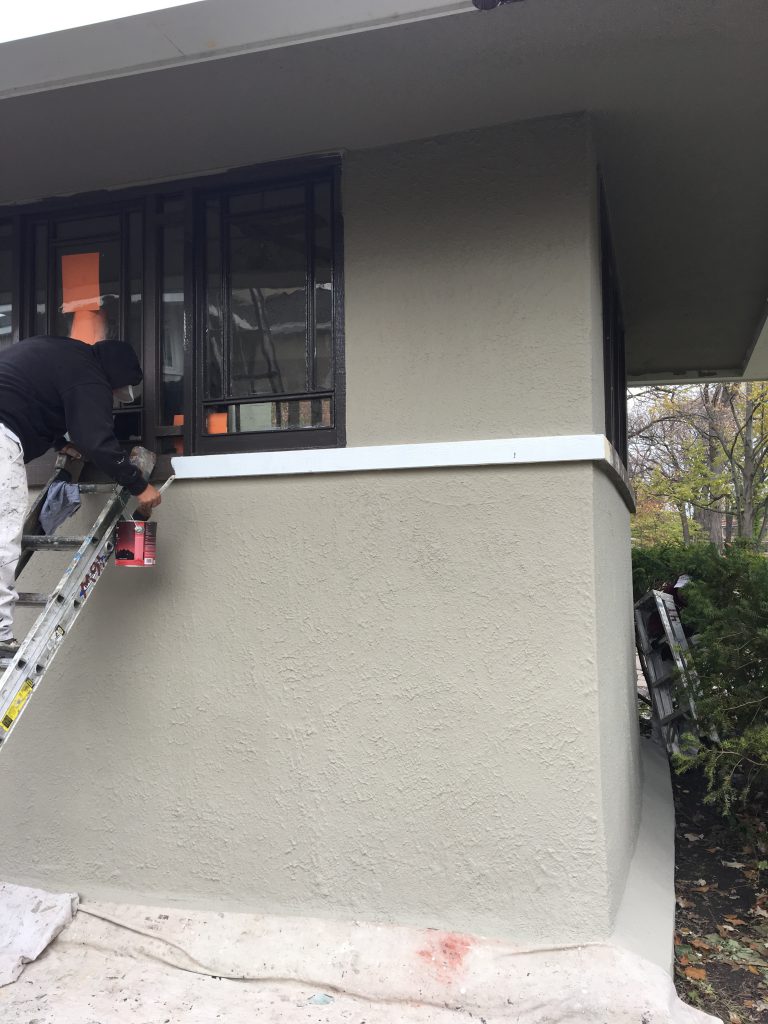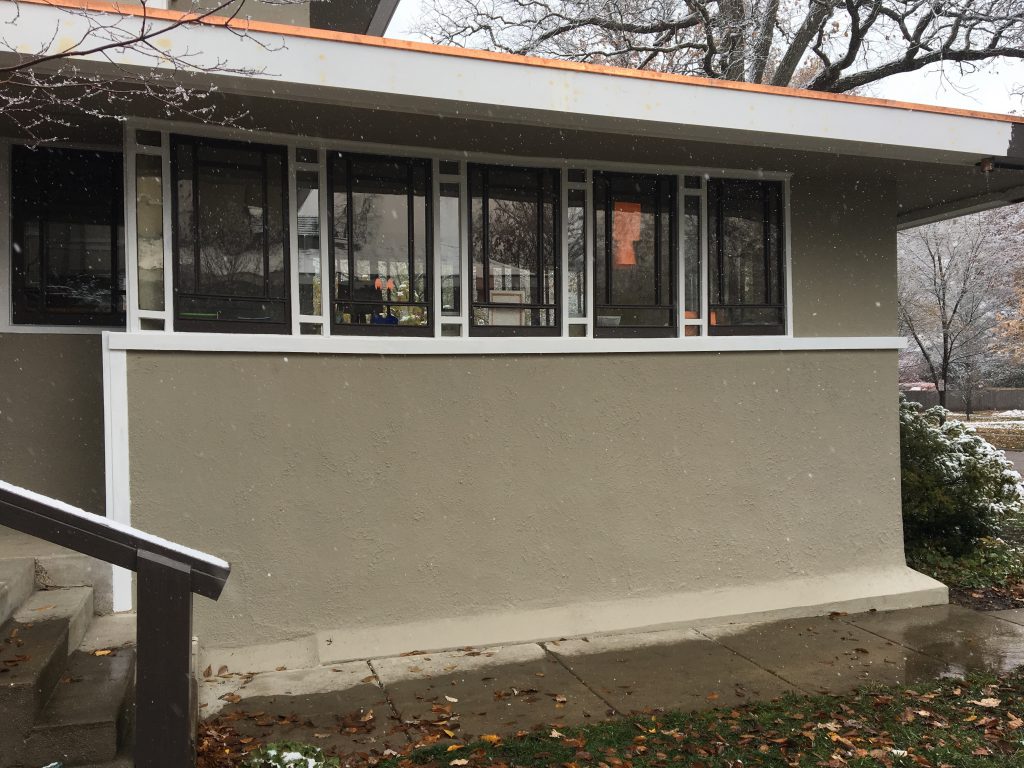 Despite the kitchen delays, the tile contractor is working to install the tile for the floors and bathroom.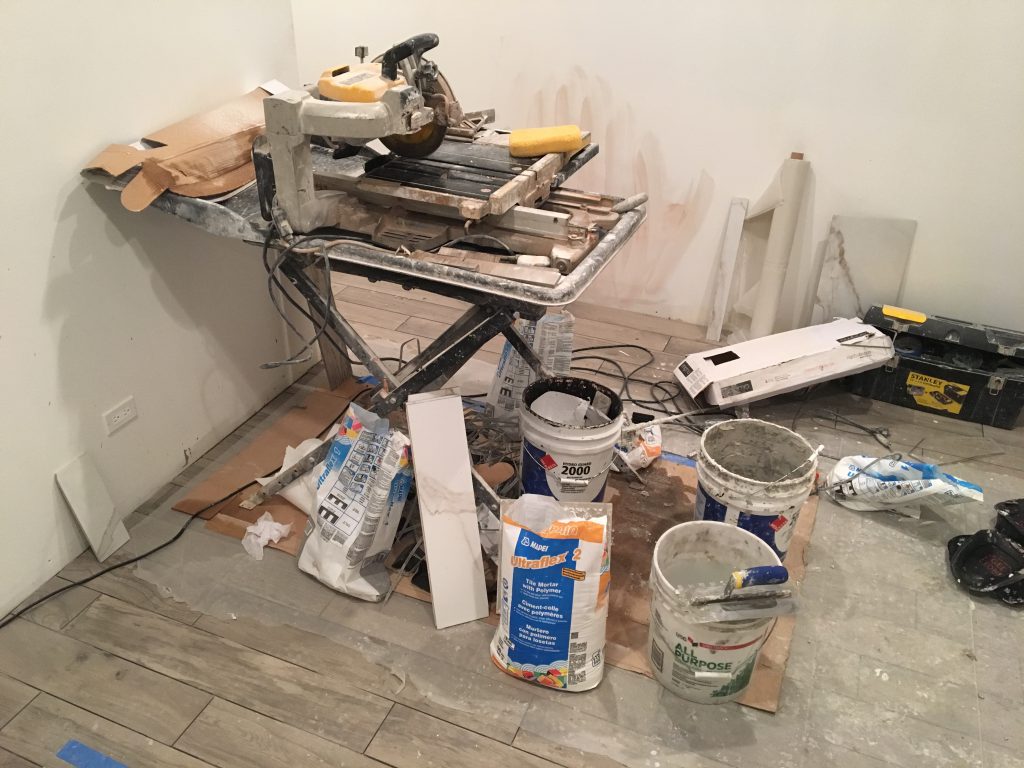 The floor is prepped for tile in the bathroom. You can see the heating cables in the photo below.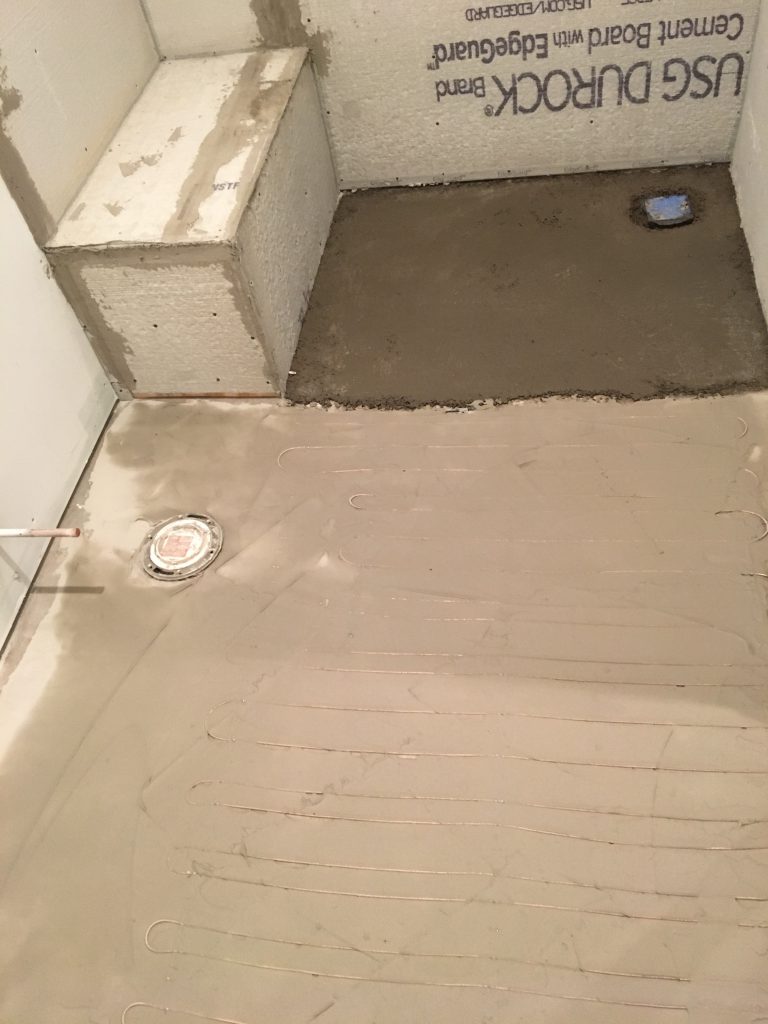 Tile installed on the bathroom floor: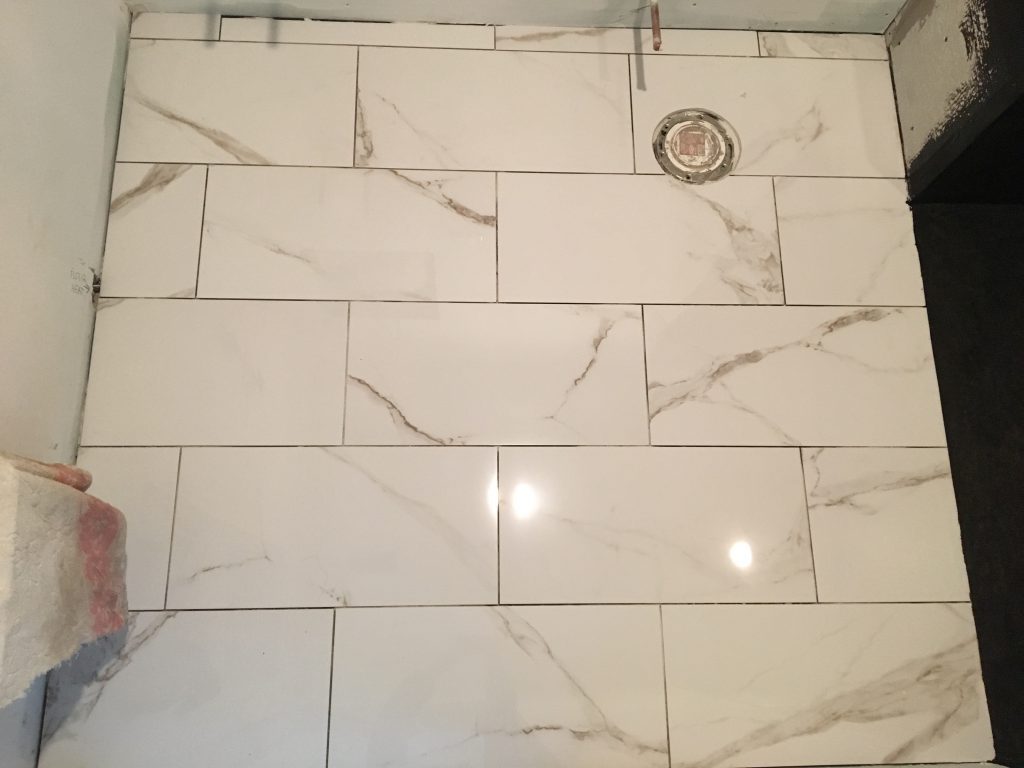 Waterproof membrane installed for the shower: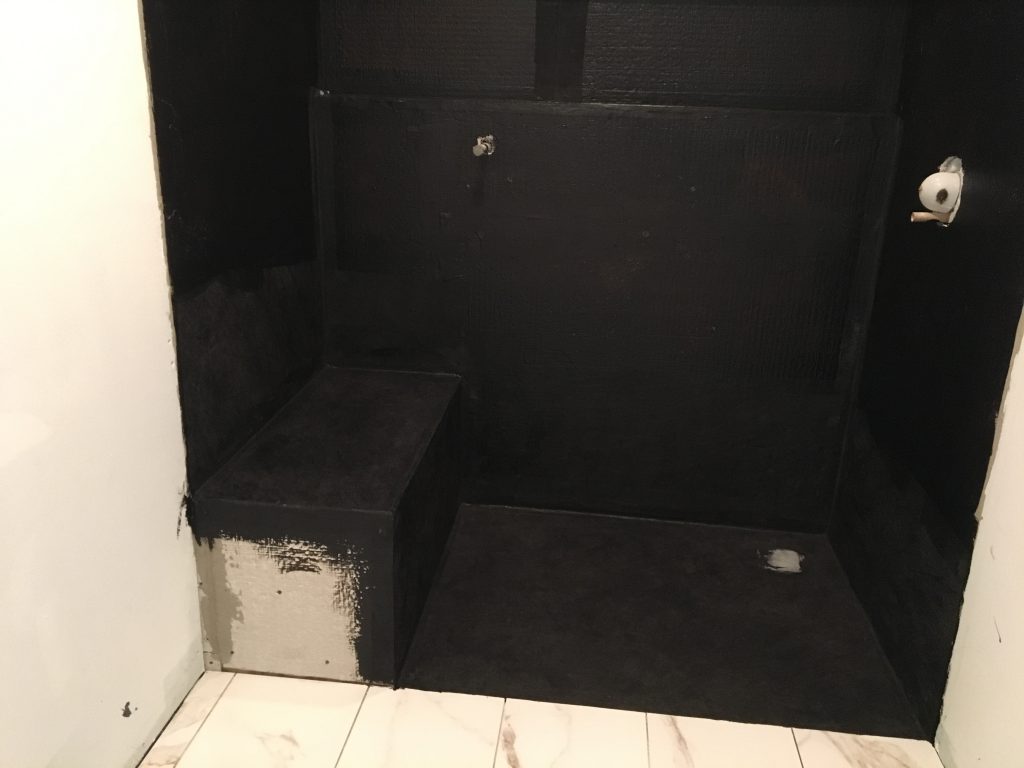 Shower tile. The pipe sticking through the wall is for a separate spray handle.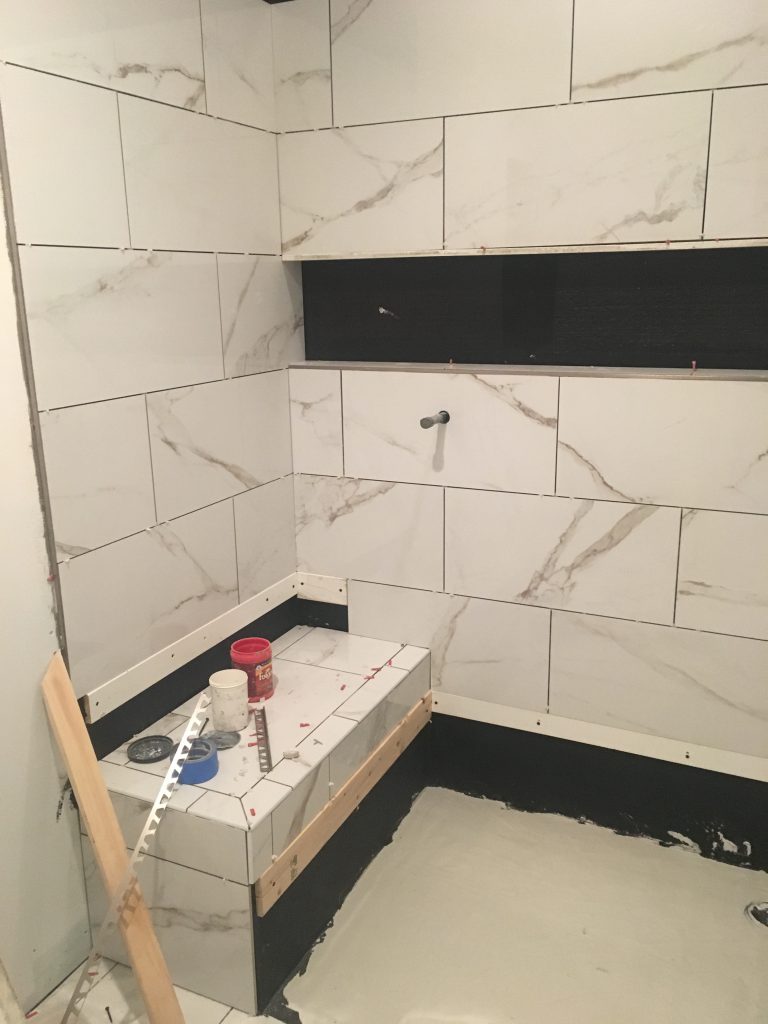 The niche and floor tile are a hex mosaic tile.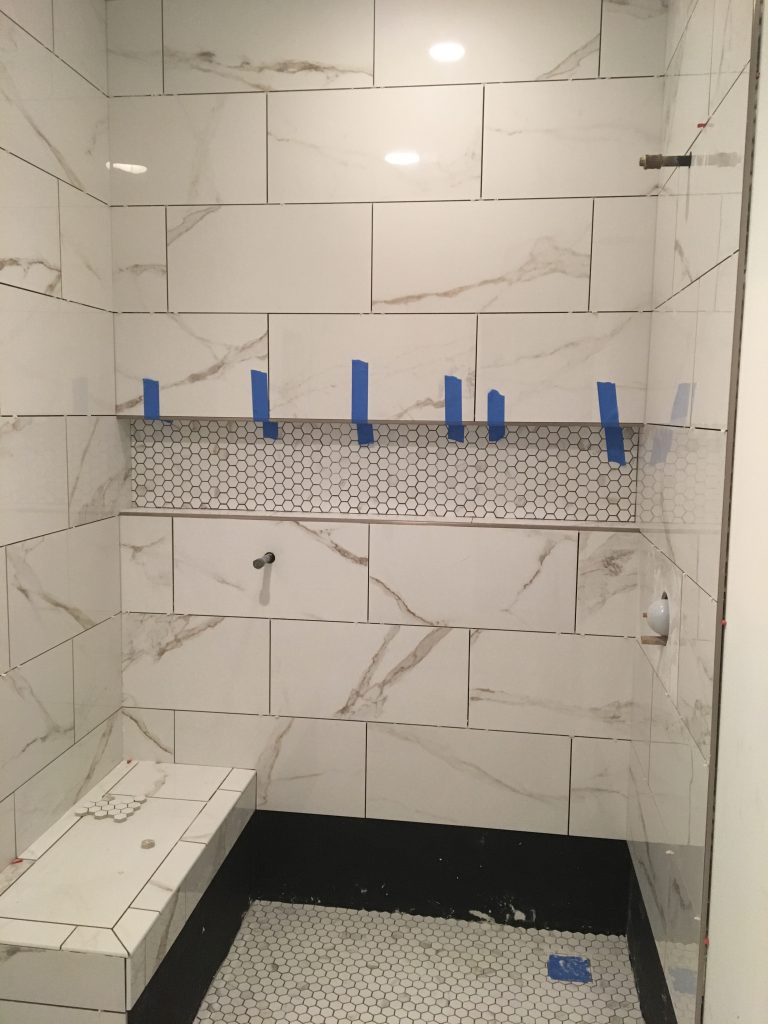 Laundry room floor. The "wood" is actually a ceramic tile with the wood grain pattern.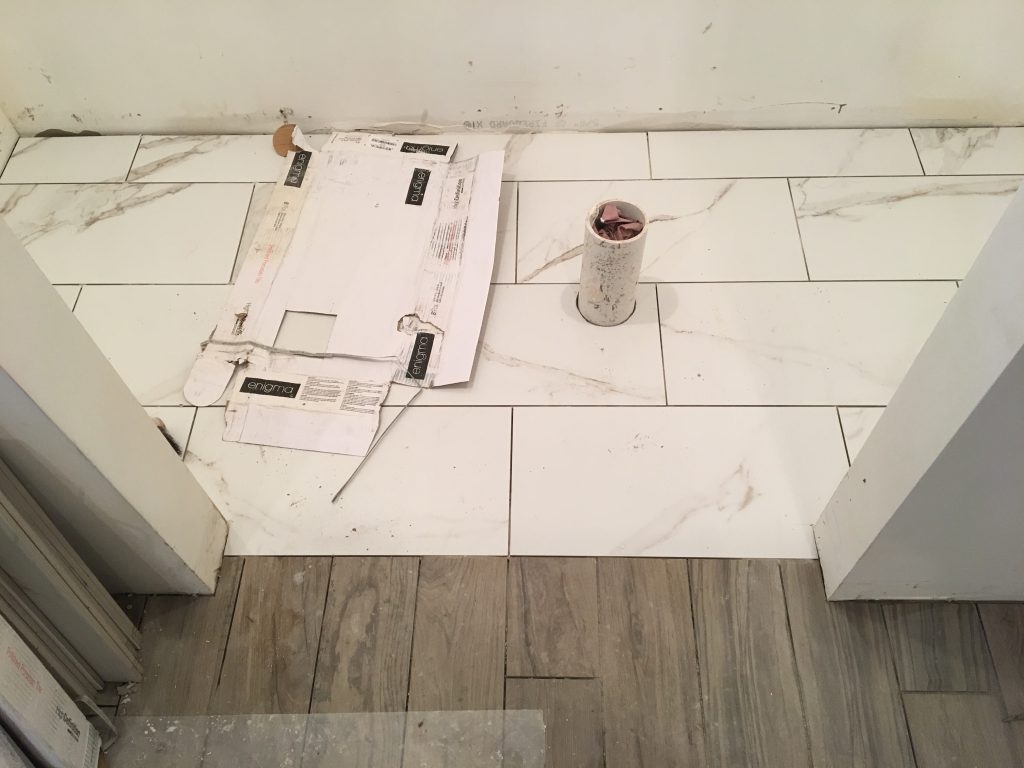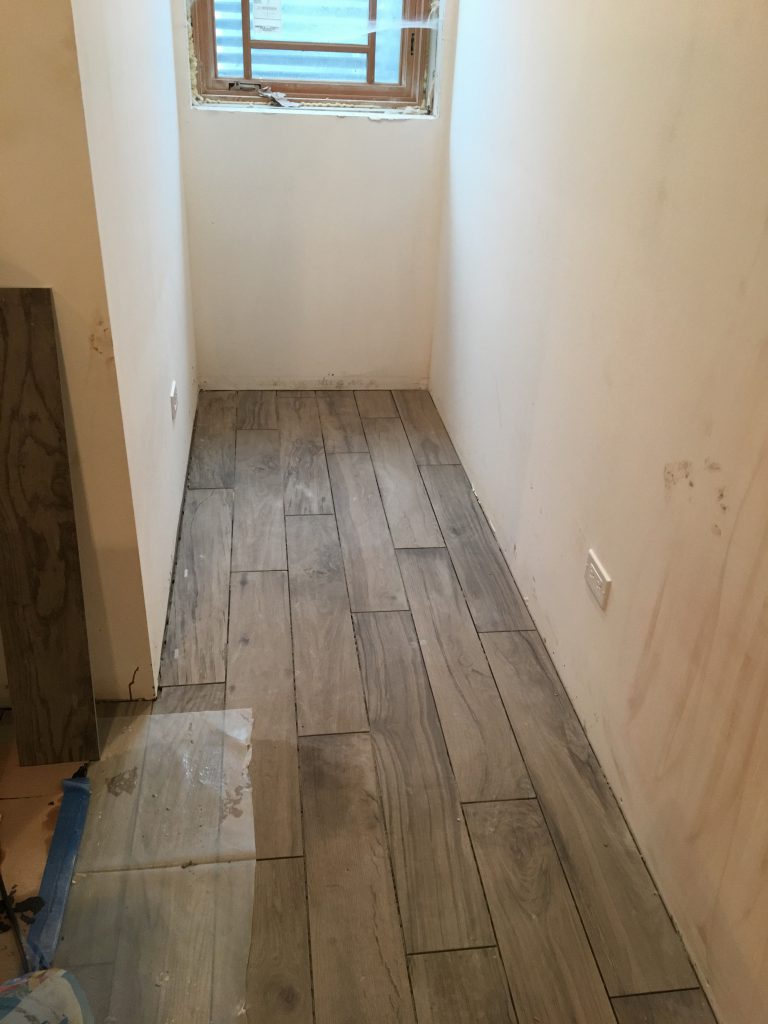 The mudroom is prepared for tile: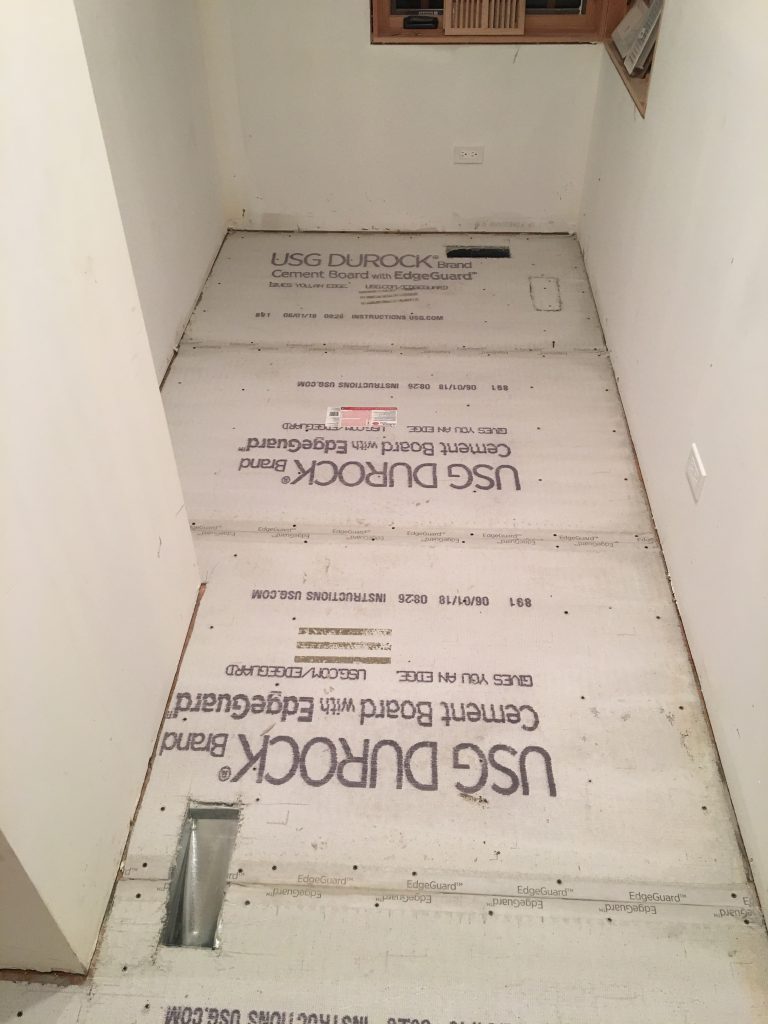 They haven't started installing the mudroom floor yet, but you can see the larger hex tile we selected for the floor: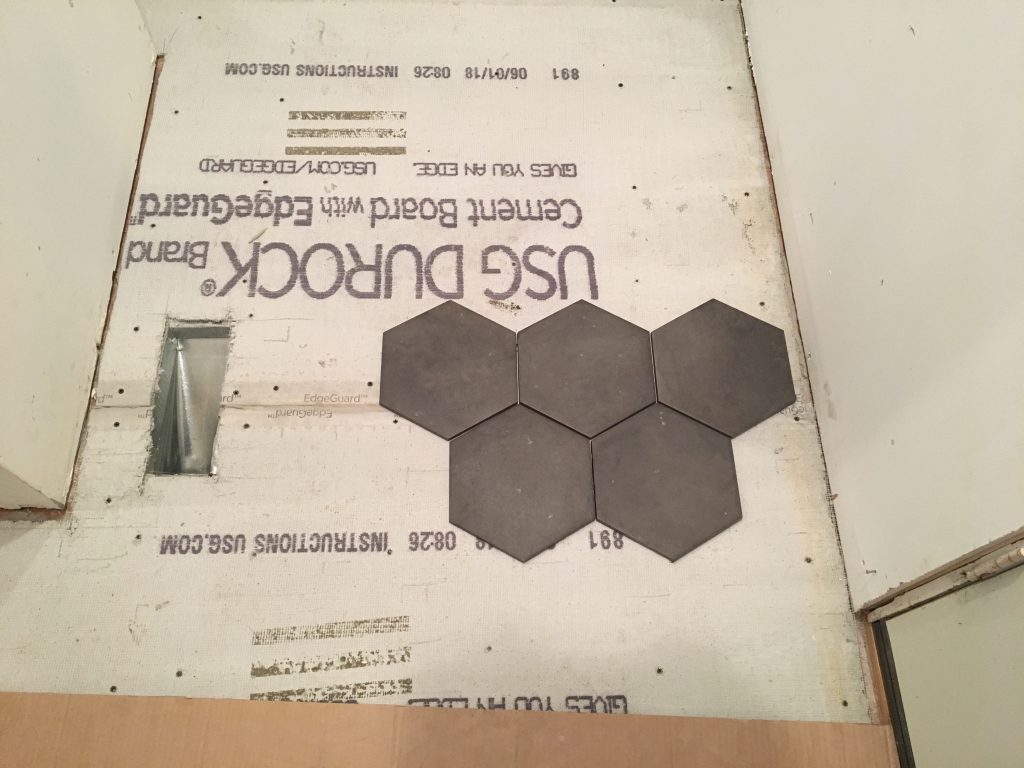 Progress had been moving swiftly on the exterior, but the temperature just plunged and it snowed today, so work on the outside has halted.