Work continues on the exterior as weather permits. We are very happy with the paint colors and stucco color. It's a dramatic change that highlights the awesome old windows.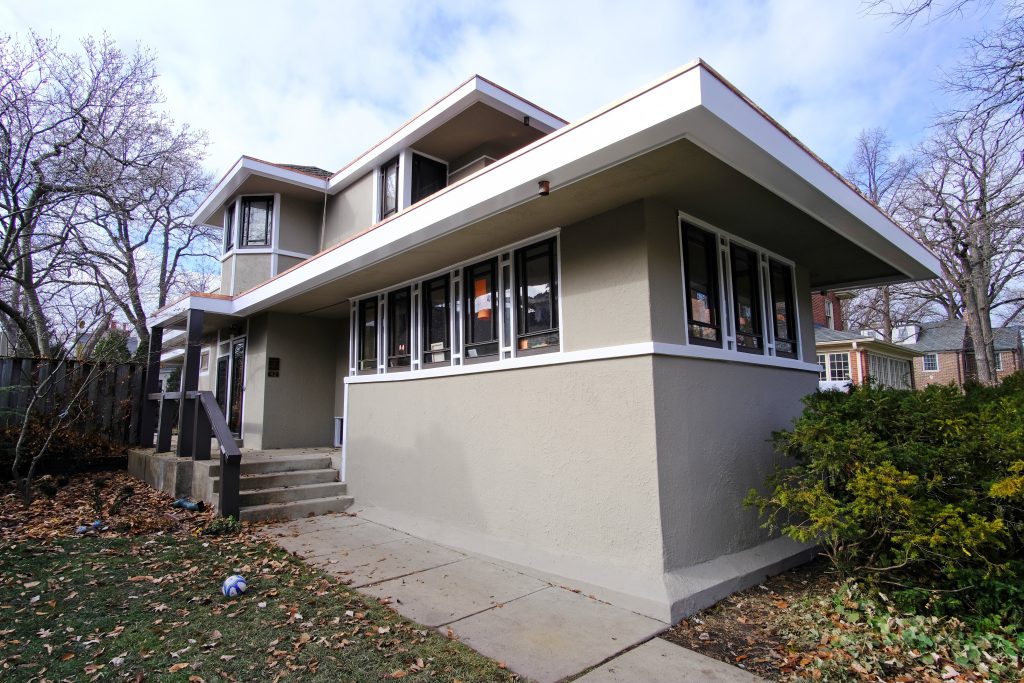 We really need to replace these overgrown bushes in front of the house.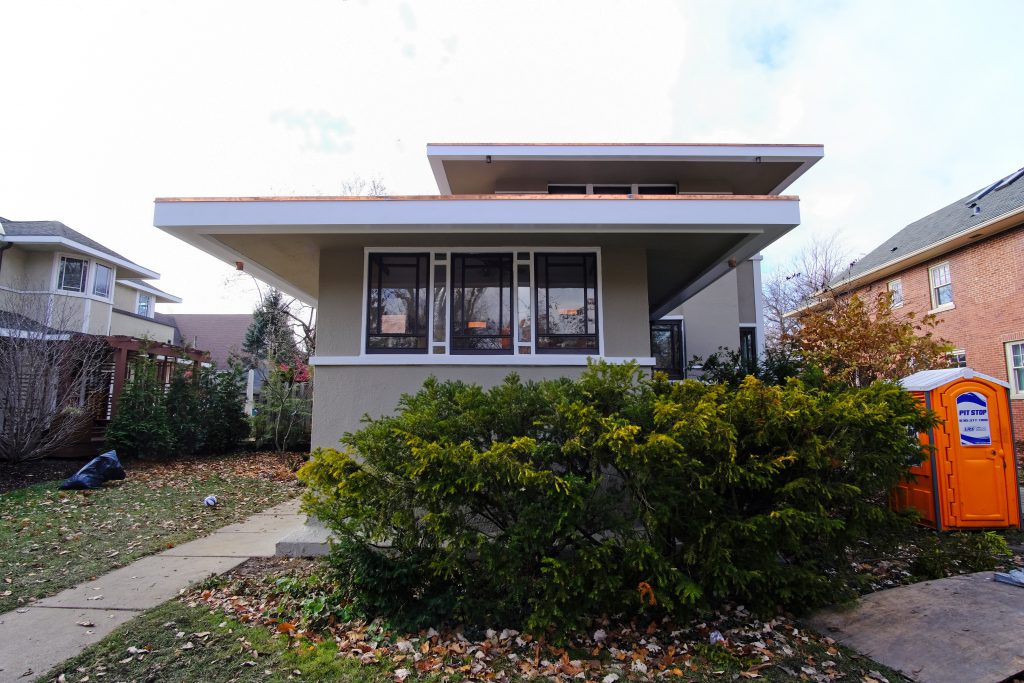 Old meets new. You can see the change in soffit trim and stucco texture.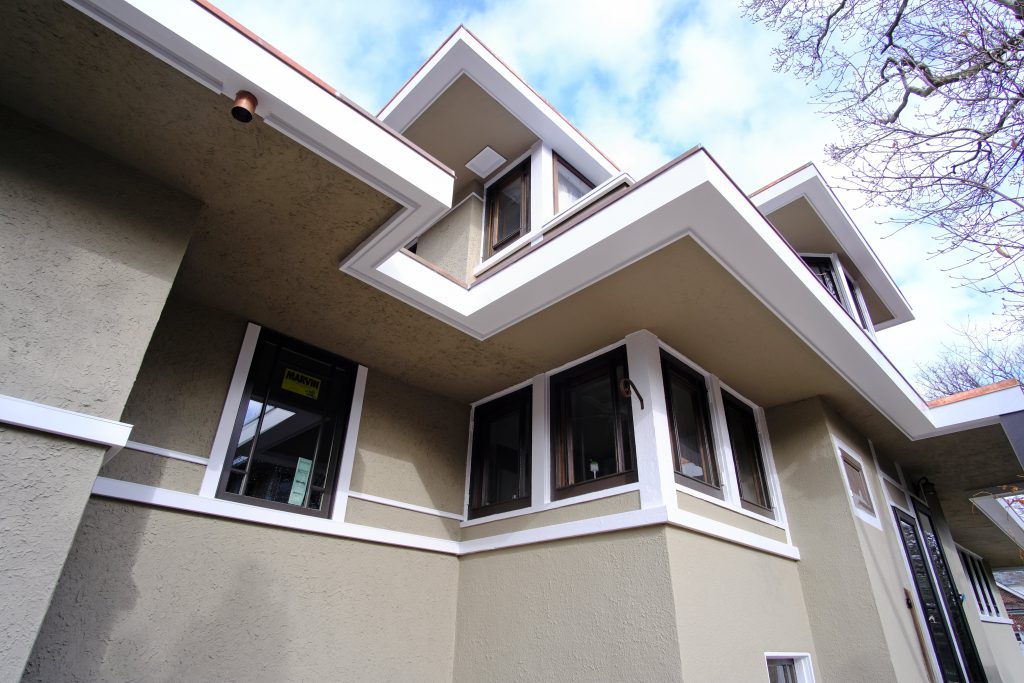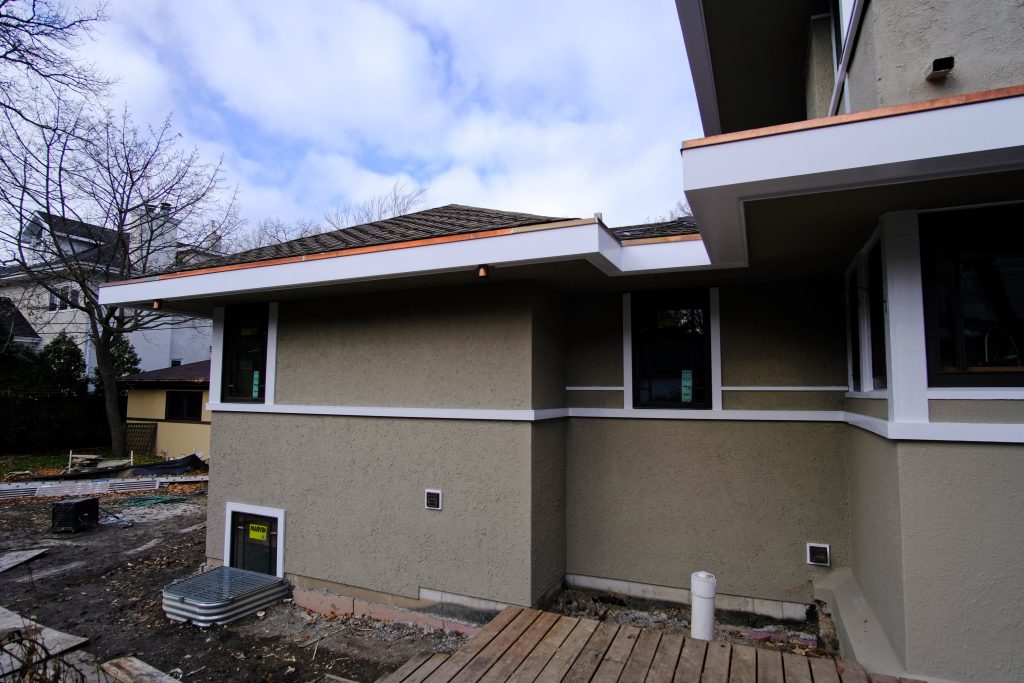 The stucco texture change is really apparent here – ugh. The trim and windows on this side need more work. The carpenter should be out soon to replace a few sections of trim and fix some rotten parts in the middle window. The window at the lower-left was removed for repairs.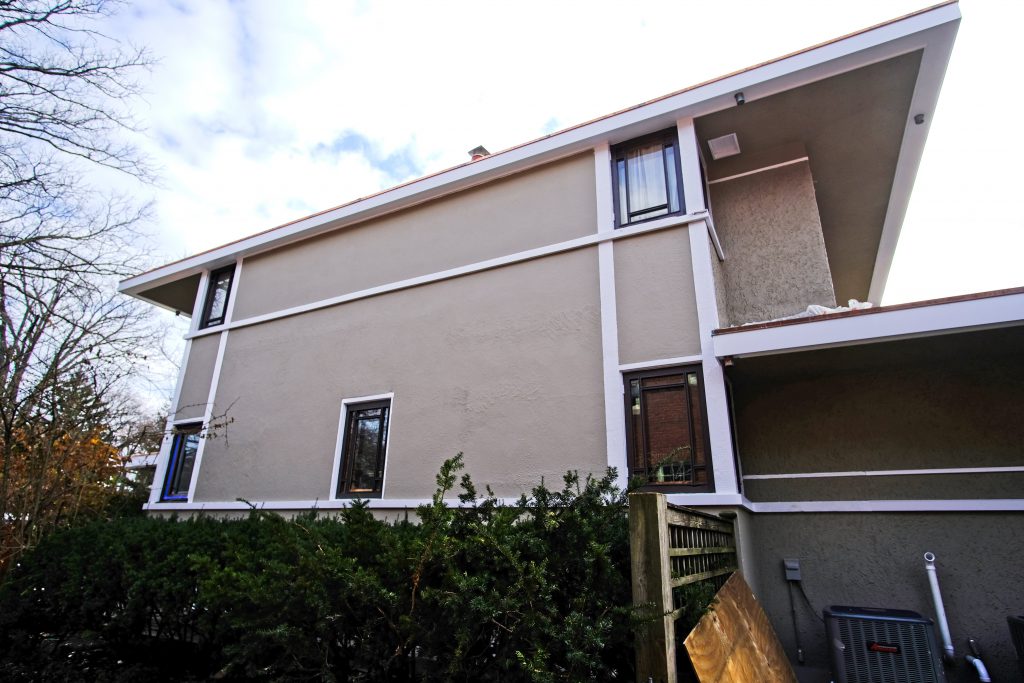 However, the carpenter wasn't able to save it, and wound up rebuilding it from scratch! Here is the rebuilt window. It needs to be primed and painted on the exterior, and stained on the interior. I'm in awe of this work. This was not a trivial window to duplicate, and it's a perfect match.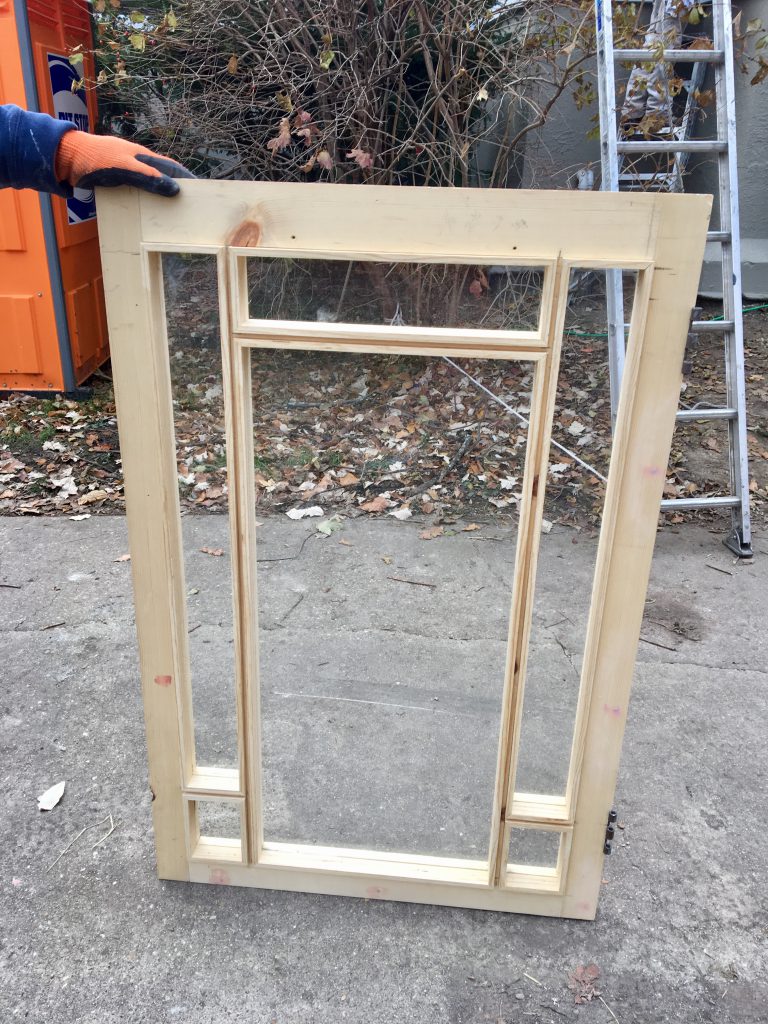 The back of the house now looks and feels like it matches the style of the rest of the house. This was our intention all along, and it is great to see this coming to fruition.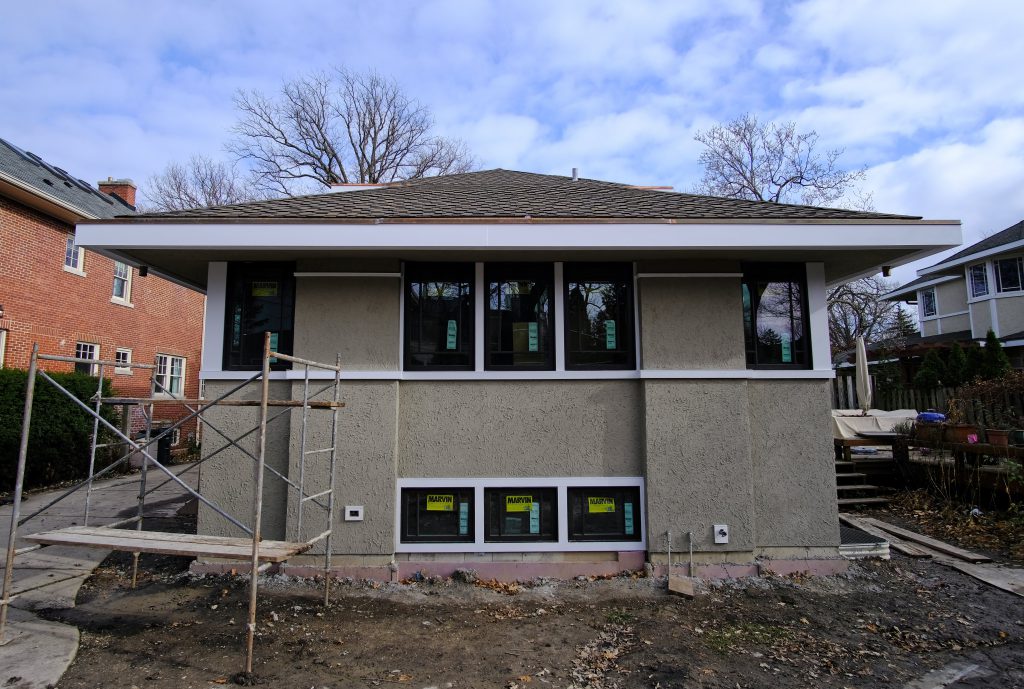 There will be a small deck and stairs off of the back door. Since this connects directly to the new kitchen, we wanted to have enough space for a grill here as well. The builder will be installing the concrete piers for the deck very soon. We can't wait to replace this temporary door with the glass door that is in the garage.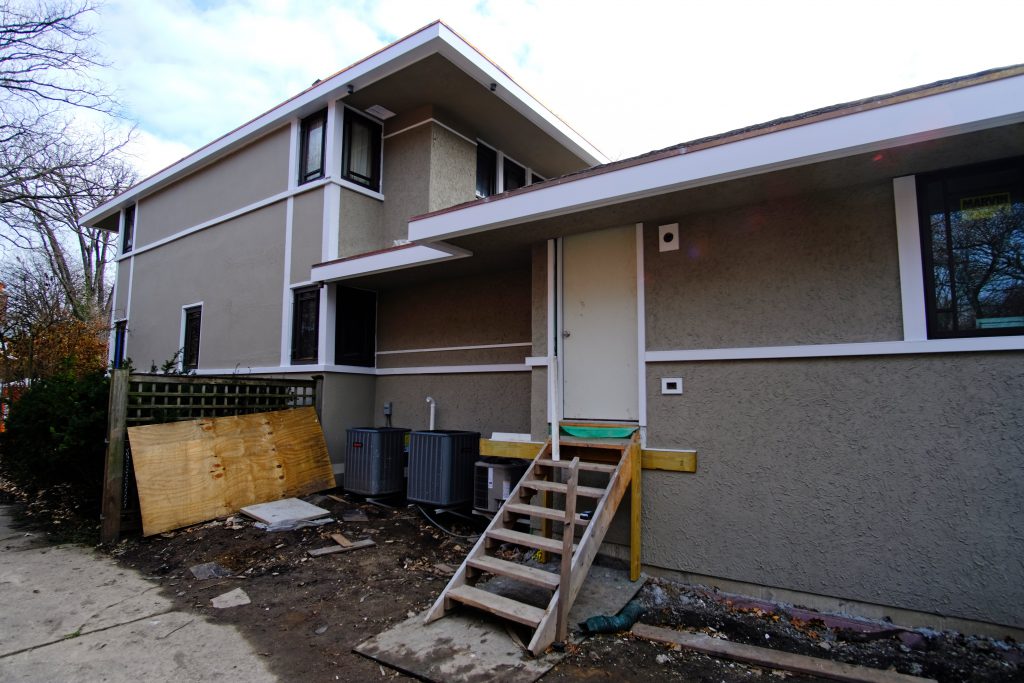 We paid an extra $1,600 to hang all three (yes, three) of the air conditioners on the house. That means we won't deal with them slipping and sliding away, and won't need to pour a concrete slab for them. Heavy-duty steel brackets anchor them to the foundation.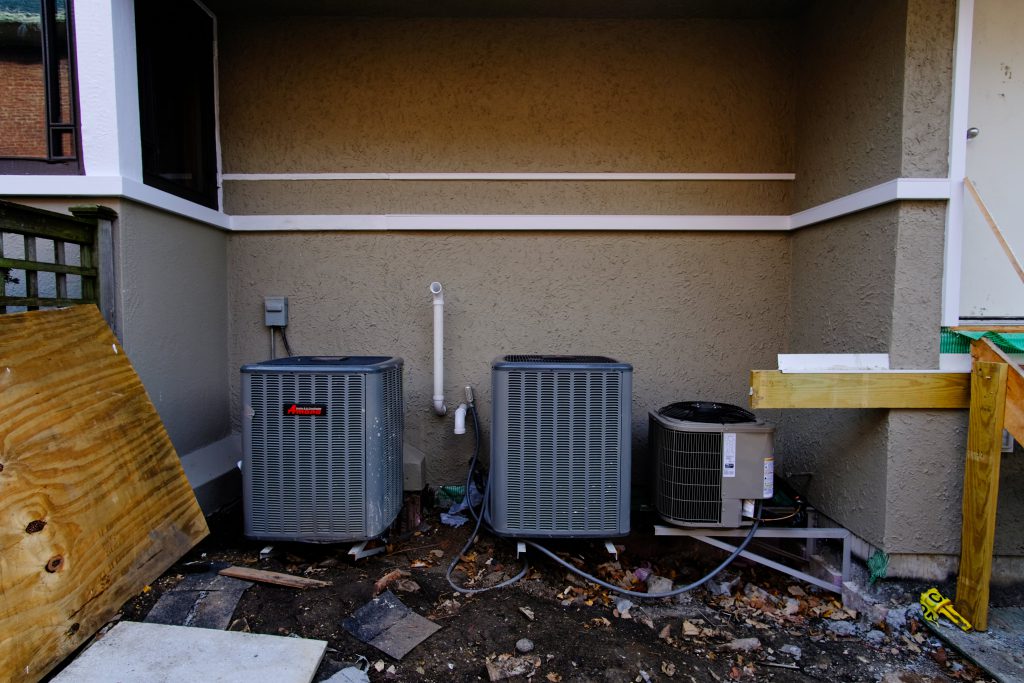 The tile contractor has finished installing and grouting the tile for the mudroom floor. We chose a hex tile. The hexagon shape is the theme of all of the tile we've selected for the project.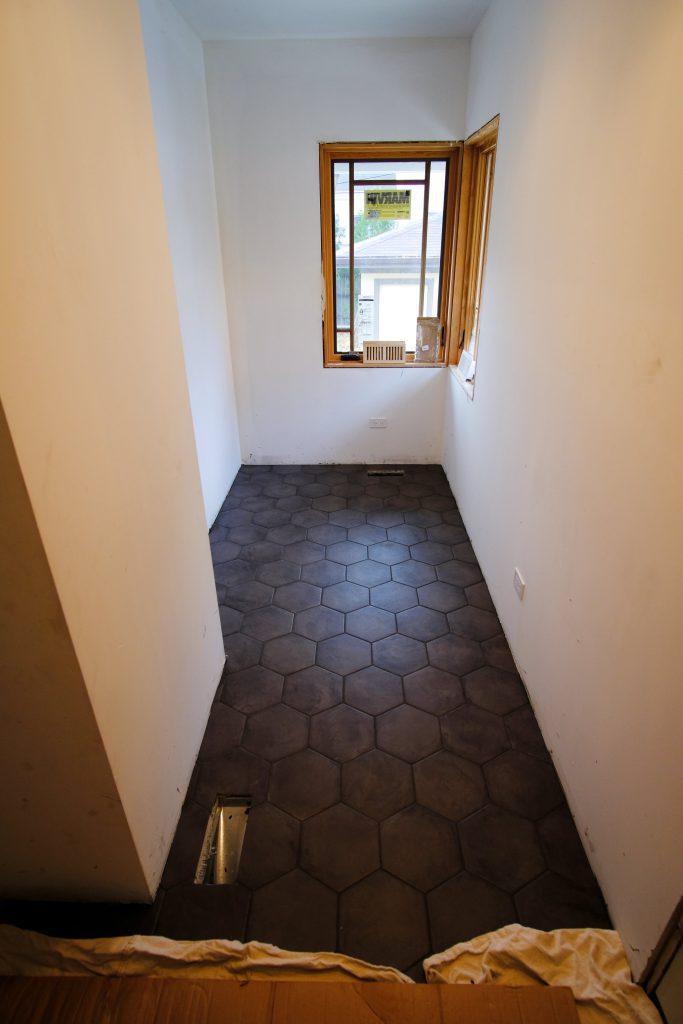 They have also finished the basement floor, which is a wood grain tile.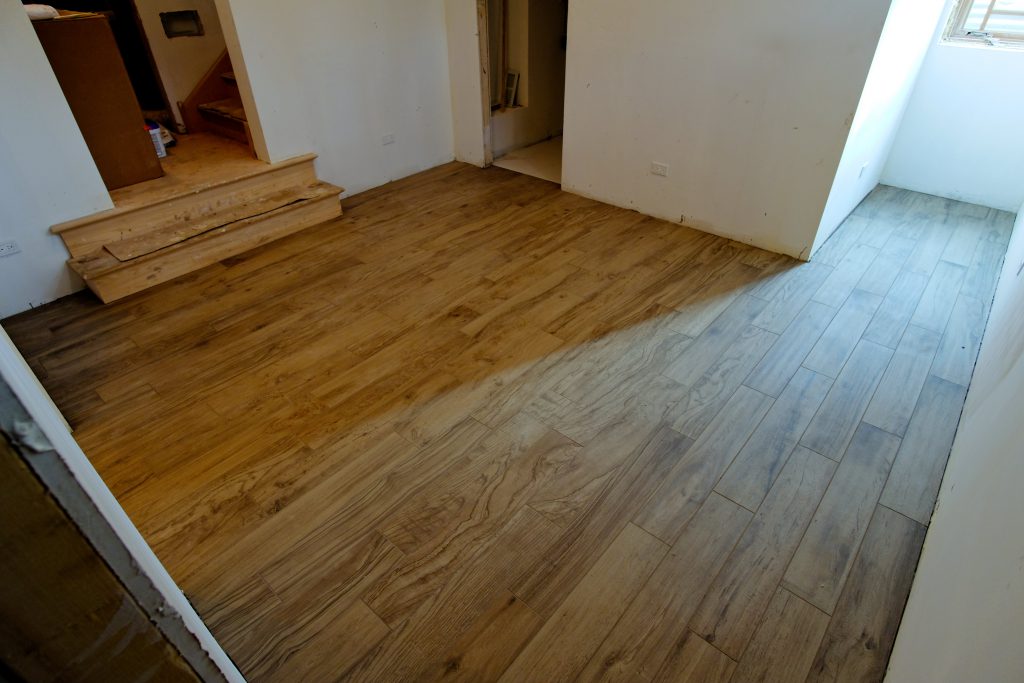 And finally, and most dramatically, the bathroom shower tile is complete. Zero entry shower with niche and bench. We think it looks like a hotel, as it's intended as a guest bathroom. The shower door company measured for shower door installation on Friday.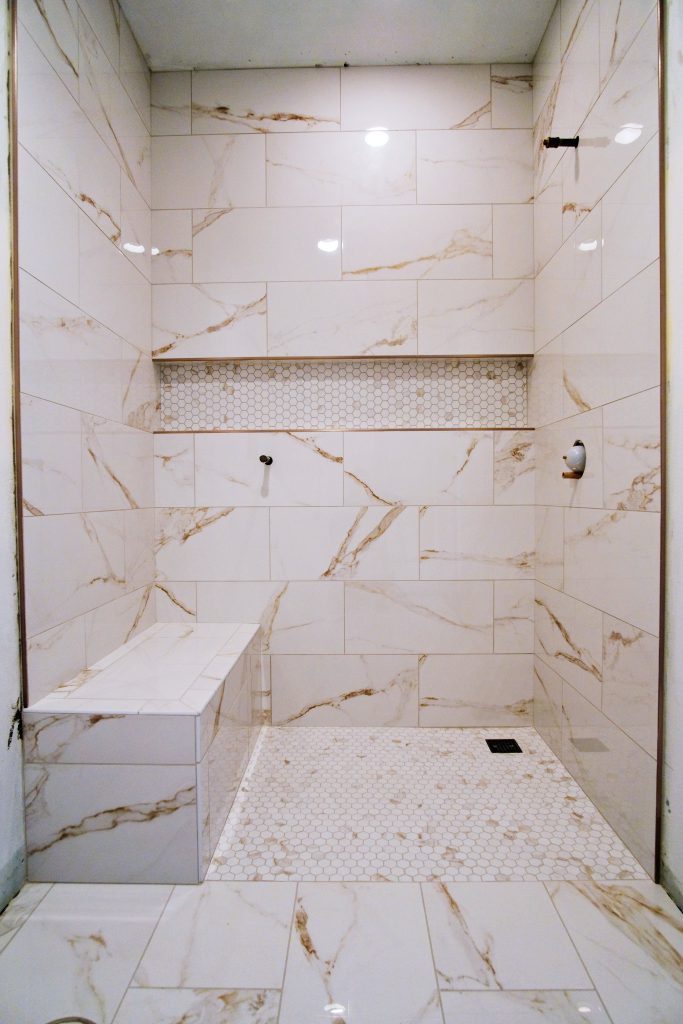 In other news, the new upper cabinets shipped yesterday, and they should be installed soon. We have re-scheduled the appliance measure for December 7th, and installation for the 14th. Hopefully all will go smoothly with the new cabinets!