The framing and floor leveling for the second floor is now complete. The carpenters have also repaired many structural problems.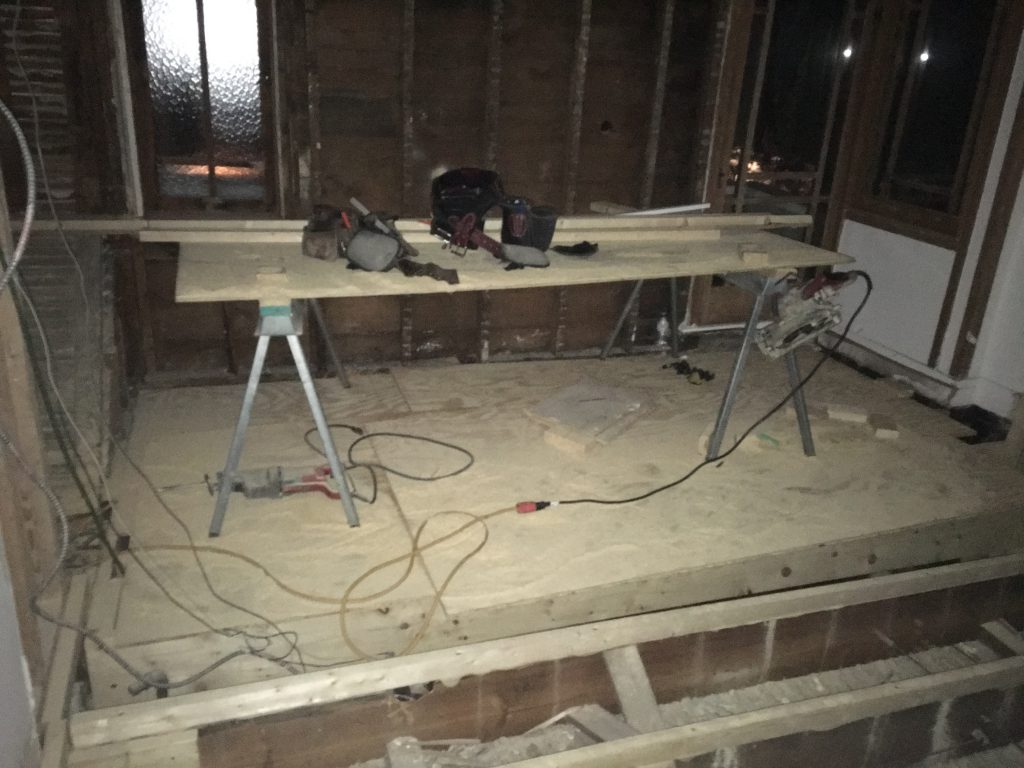 Continue reading "Framing and floor leveling complete! Plumbing underway."
Progress over the past two weeks has been considerable.
The framing of the addition is nearly complete. The carpenters are nearly finished with the roof. For the first time, we are able to see the true size and character of the addition.
Despite the snow and cold, the carpentry got underway last week, and we finally have some visible progress again.