The porch on the front of the house was not originally enclosed. It doesn't have a basement under it (who knows how it is supported), and it has sagged and settled over the years. Its roof sank in the middle, causing the internal gutter to pitch backwards. Little rain reached the downspout at the very front of the roof, and during heavy rains, most water overflowed onto our heads as we walked up the sidewalk to the front door.
I had walked on the roof several times to clear out gutters and downspouts and inspect the second floor gutter, and noticed that the roof felt rather spongy in places, so I was expecting this to be a major job.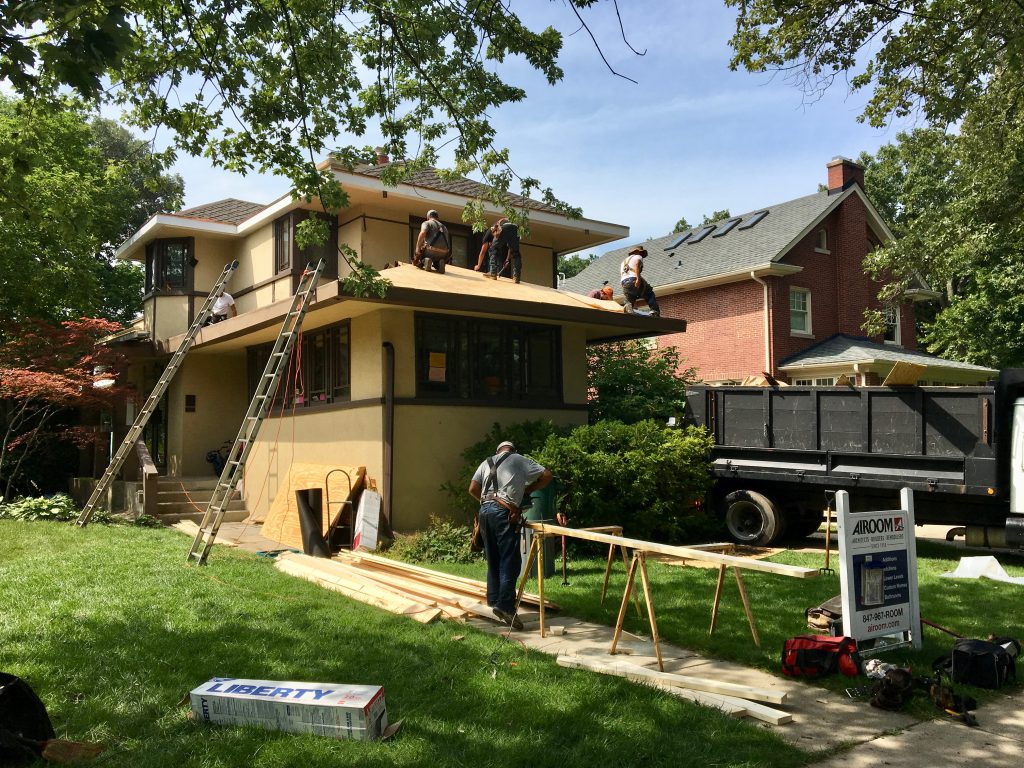 Our objective for the porch was to repair the damaged spots and cosmetically fix the roof to create a straighter appearance. Ideally, we would also pitch the roof for a sensible downspout location.