Some progress on the renovation continues, albeit slowly.
The roofing delay we experienced was mostly due to them running out of shingles. The shingle was a special order, and only part of the shipment arrived. So they stopped for a month or so while they waited for the rest to arrive.
Fortunately, it arrived last week, and they returned to finish the addition's roof and proceed in the main house.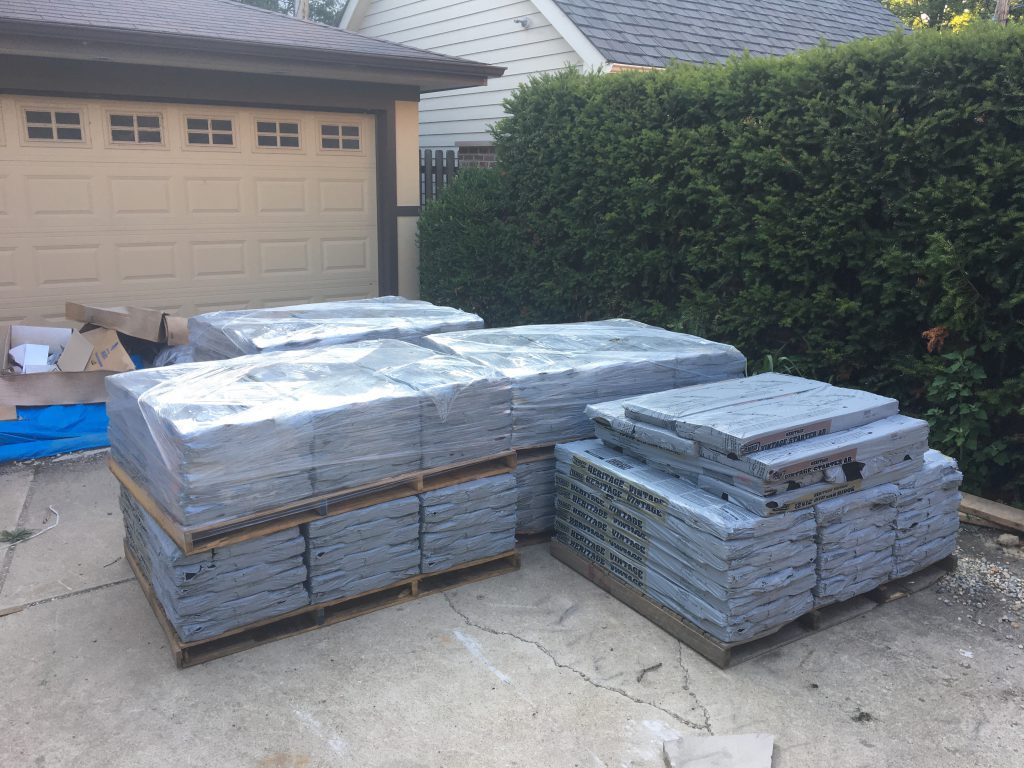 Continue reading "Other progress – roofing, stairs, and pump"