The concrete contractor finally returned on Friday, March 23rd with a break in the cold weather, and they finished pouring the concrete for the final underpinning section and the slab. They had to cut some holes on the side of the addition so they could get their concrete chute through.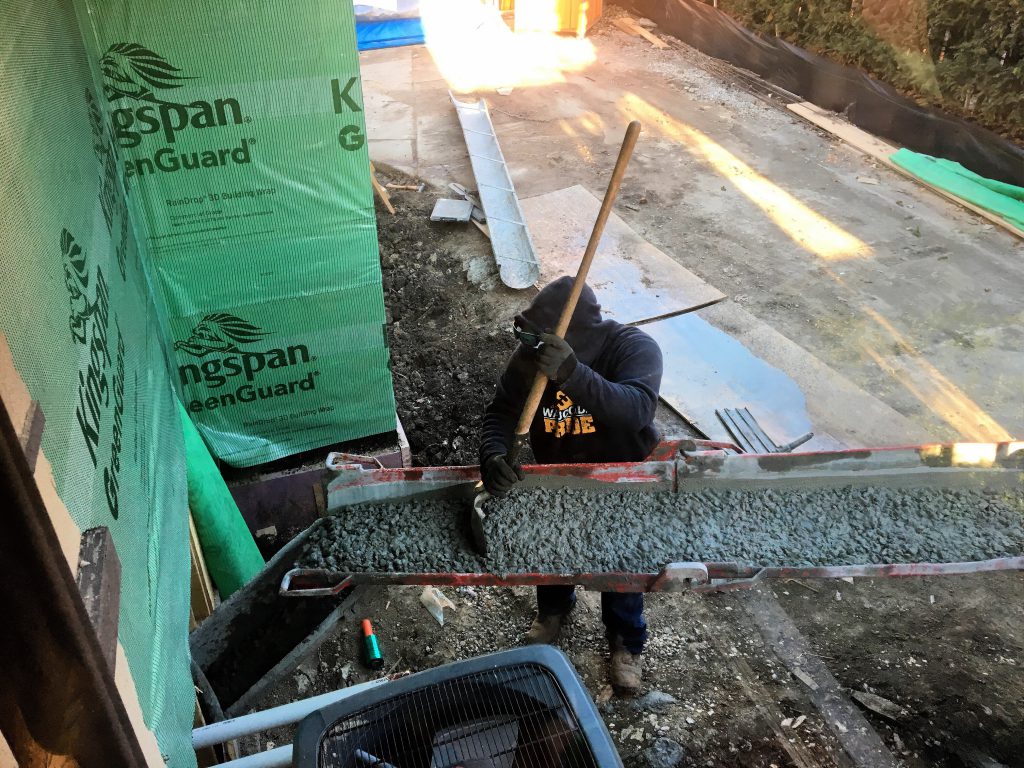 With the concrete floor cured, work can pick up again. The immediate next projects include:
Water service upgrade (a separate project required by the village, and delayed from last year due to the weather) will begin tomorrow
The carpenters will remove the temporary beam, build a load-bearing wall in the basement, and finish the carpentry
The plumbers and electricians will return to finish their work, which could only be partially completed without basement walls in place first
The escape window well will be installed
In addition to this, we have hired a contractor to install gutters and shingles for the addition. Due to the age of the existing roof, the four layers of old shingles, leaks, and gutter problems, we decided to completely replace it. We think we'll do it in phases and first install the roof and gutters for the addition, and then rip off the old roof and gutters after the work on the existing house is underway.
Last summer I remember complaining and worrying about the cost of the electrical service upgrade and other permit fees. That pales in comparison to this over $50k roofing and copper gutter project – which doesn't even include the carpentry work to repair the rotten sections.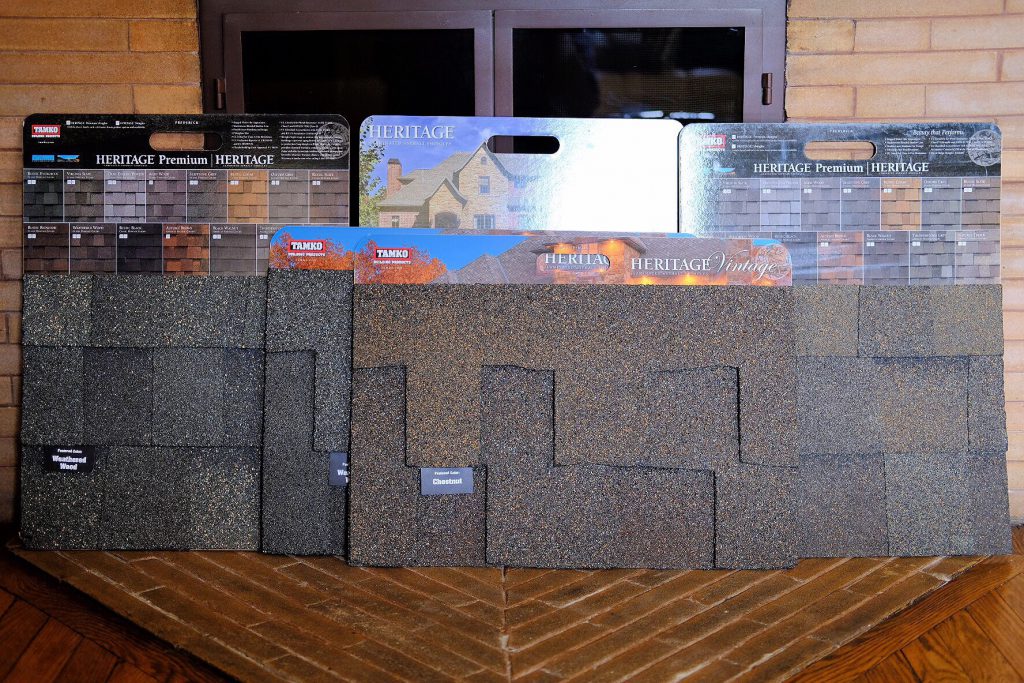 Tamko Heritage Vintage Chestnut are the shingles we finally picked. These have a 50-year warranty. The roofer came out Friday to install the underlayment and begin the gutter work on the addition, but immediately ran into a problem with the roof construction that we need to sort out with the contractor: the carpenters notched the rafters where they intended the internal gutters to be installed, and stopped the sheathing at the notch. There's nothing for the internal gutters to rest on, nor is there any pitch designed into the roof. The roofer won't install the gutters on bare rafters. So, we are at a standstill while they sort those details out.
In better news, I went into the basement through the escape window to check it out for the first time.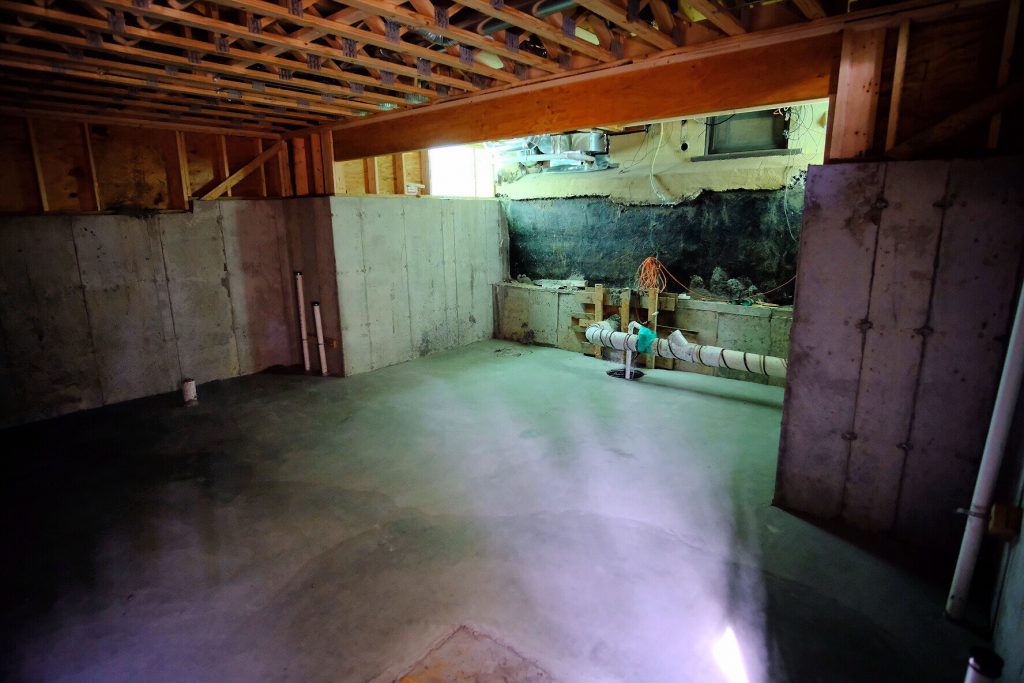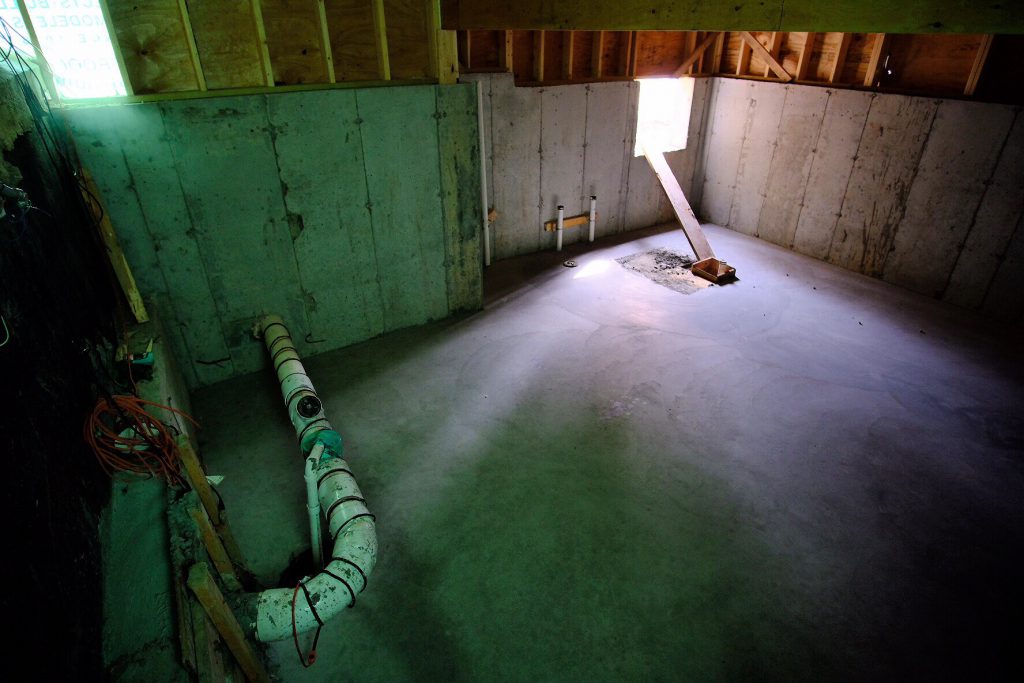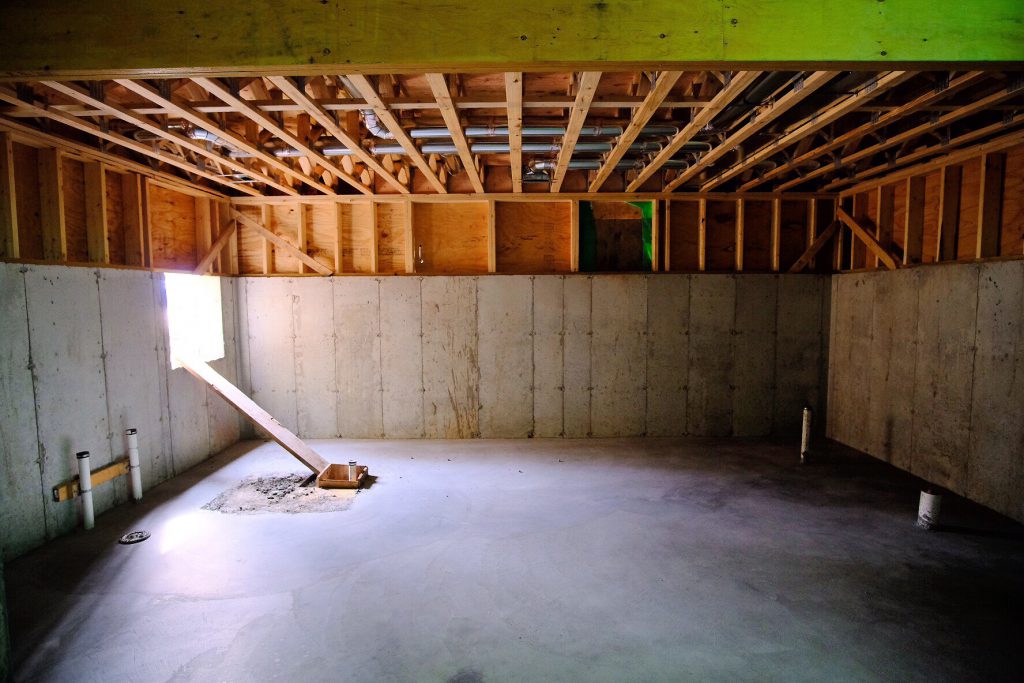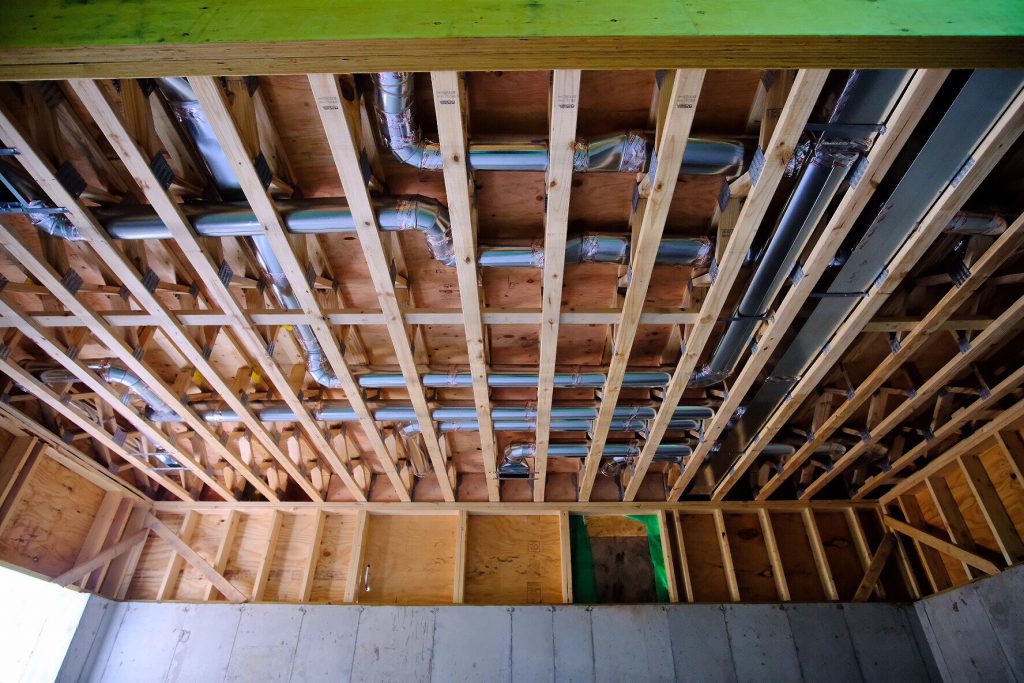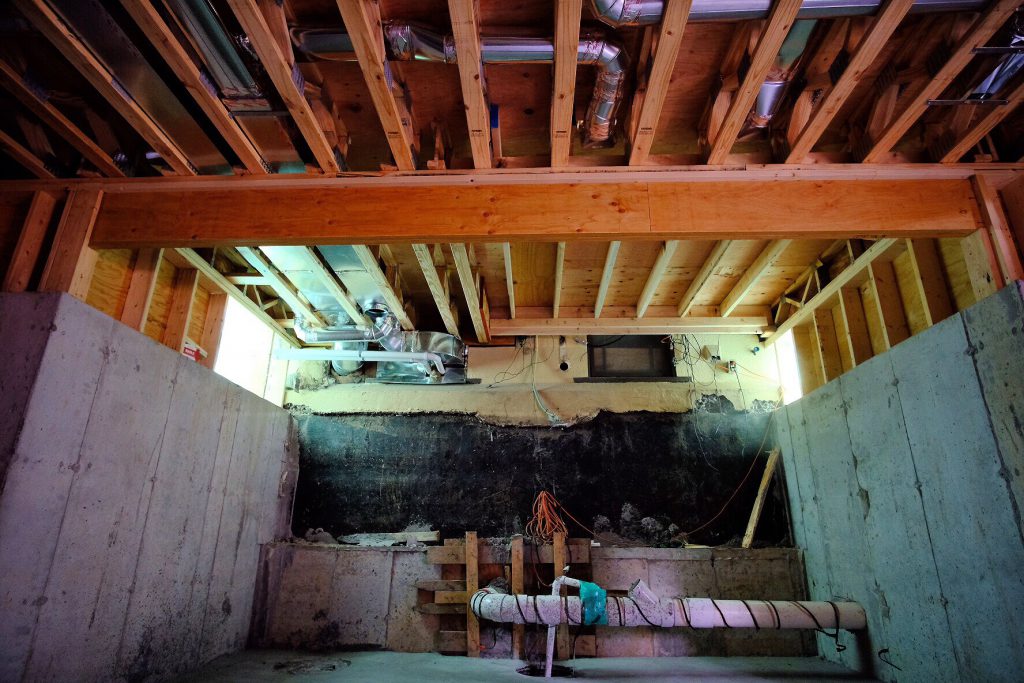 Finally, the contractor came out to meet with me on Friday to review and finalize the window order. We double-checked the measurements and grille patterns on the windows and door. Once we order them, we expect them to take 4-6 weeks for Marvin to manufacture them.