The framing and floor leveling for the second floor is now complete. The carpenters have also repaired many structural problems.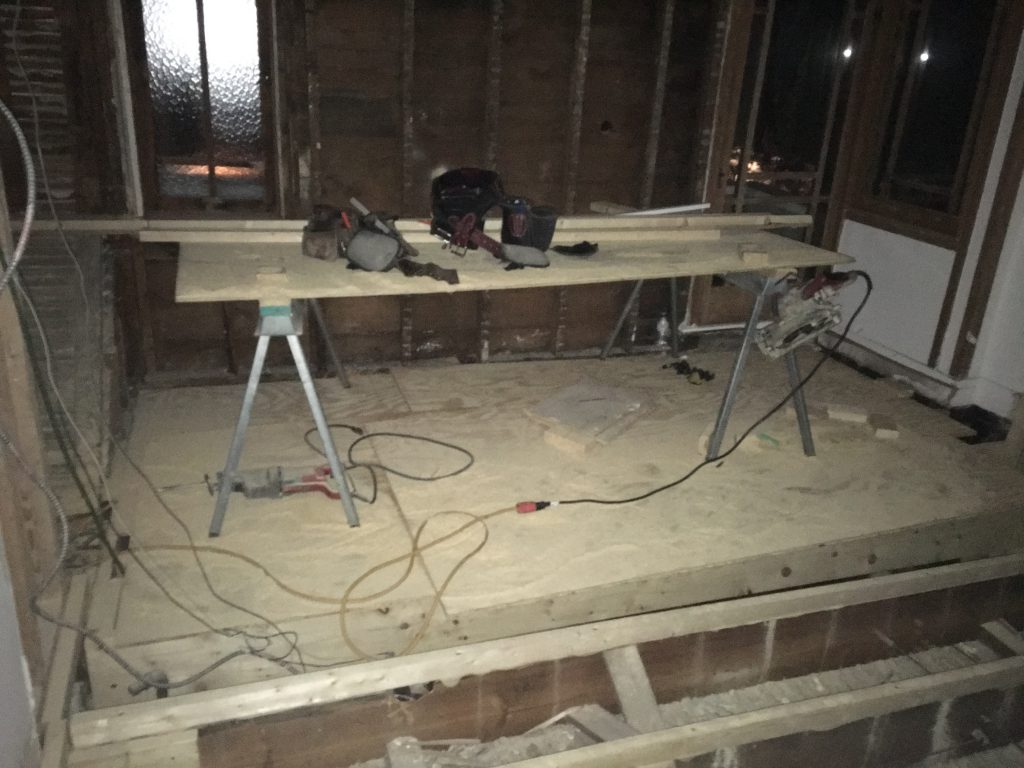 Continue reading "Framing and floor leveling complete! Plumbing underway."
Water continues to be our enemy. The new basement has flooded twice more since the original flood.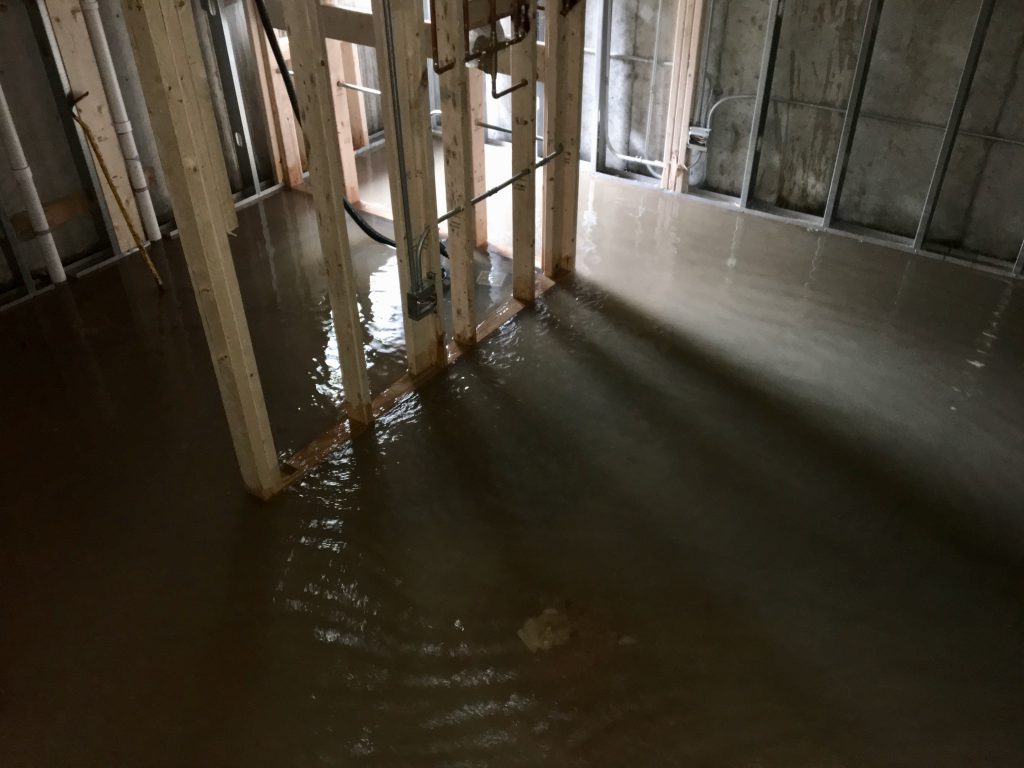 After re-routing the sump pump into the existing discharge pipe, our front yard has become a swamp. Water constantly drains into the street from our discharge.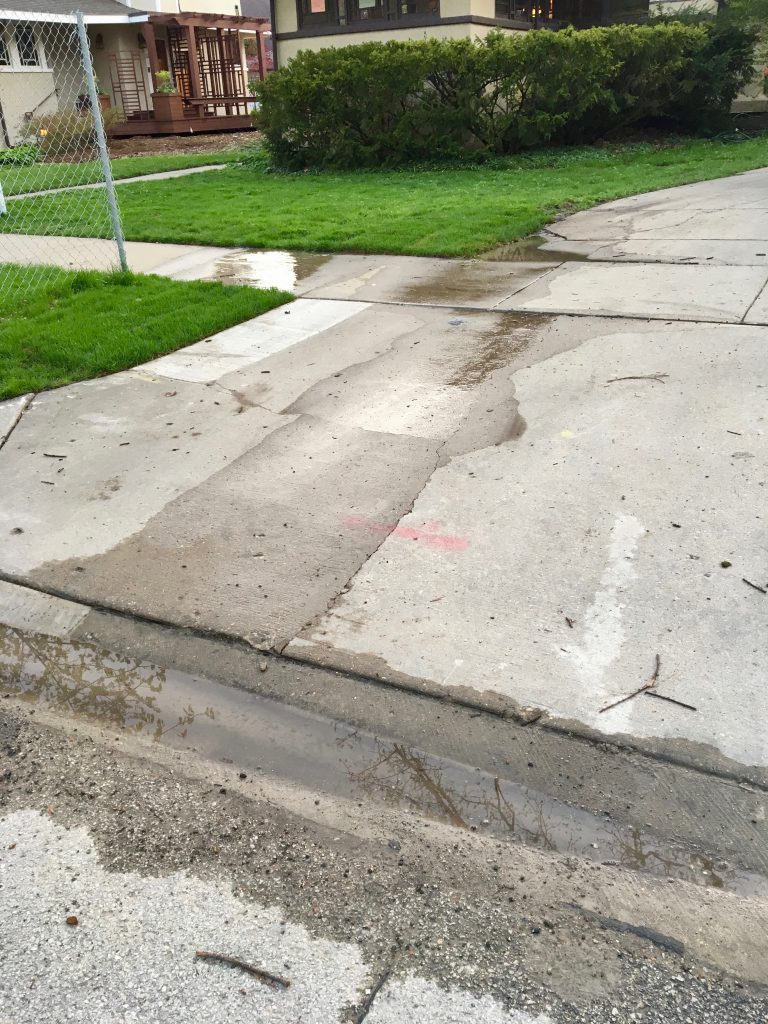 Work had been progressing at a good pace.
The street, driveway, and yard were patched and repaired after the water service was upgraded.